One of the requirements for Finlay's Naturalist badge at Cubs was to build a Bug Hotel. So off to the woods we went with his friend Finlay (yep, two best friends called Finlay) and his sister Catherine to get supplies.
We collected a range of material including twigs, spruce cones, elder shoots and bark. We only took a little from each area we visited but we did visit a lot of different areas and soon had a good haul.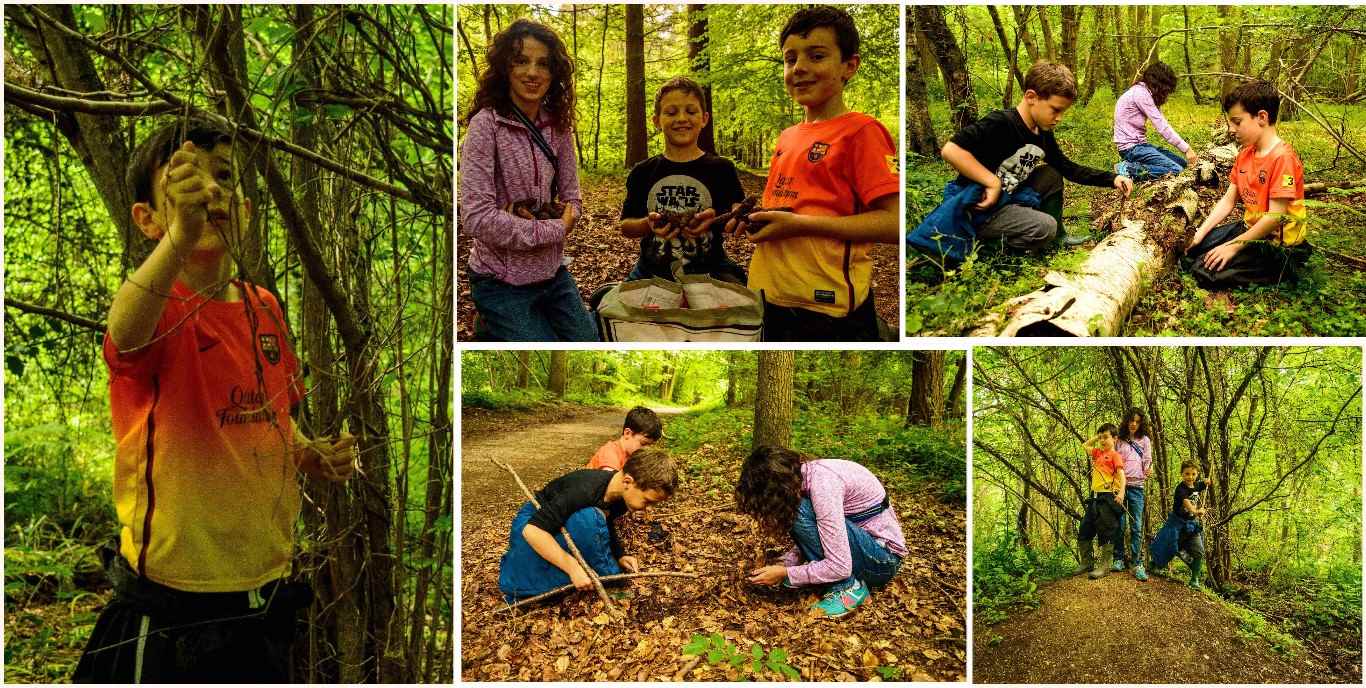 I had prepared some extra material including bricks, timber, drilled logs, plastic plant pots and grass. I got some good ideas from the RSPB Giving Nature a Home project and also from the blogs shown on the 30 Days Wild site.
To begin with the kids dug up a load of dirt to help build up the base and then set to building the base of the hotel.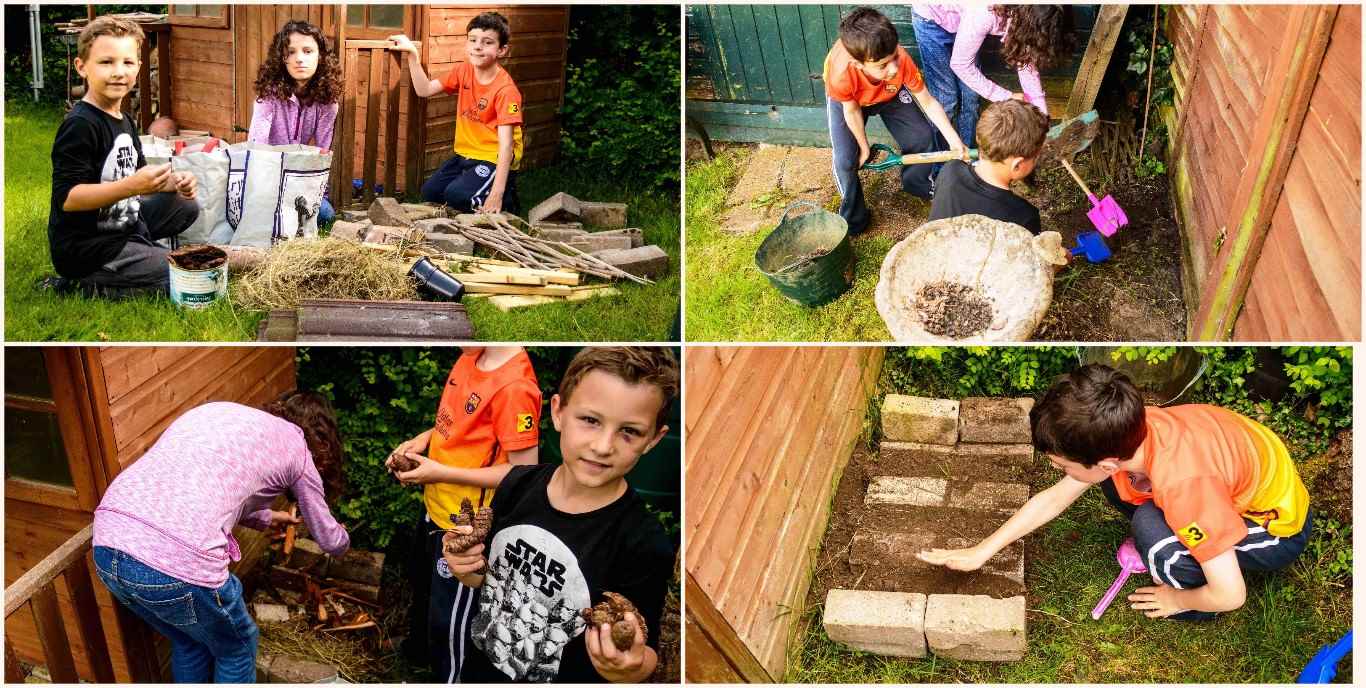 They built two layers of material to attract different insects. I got them to hollow out the pith from lots of elder sticks and they also stuffed grass inside some plastic plant pots. The plant pots have holes in the bottom of them so the hope is they will make good bug nests.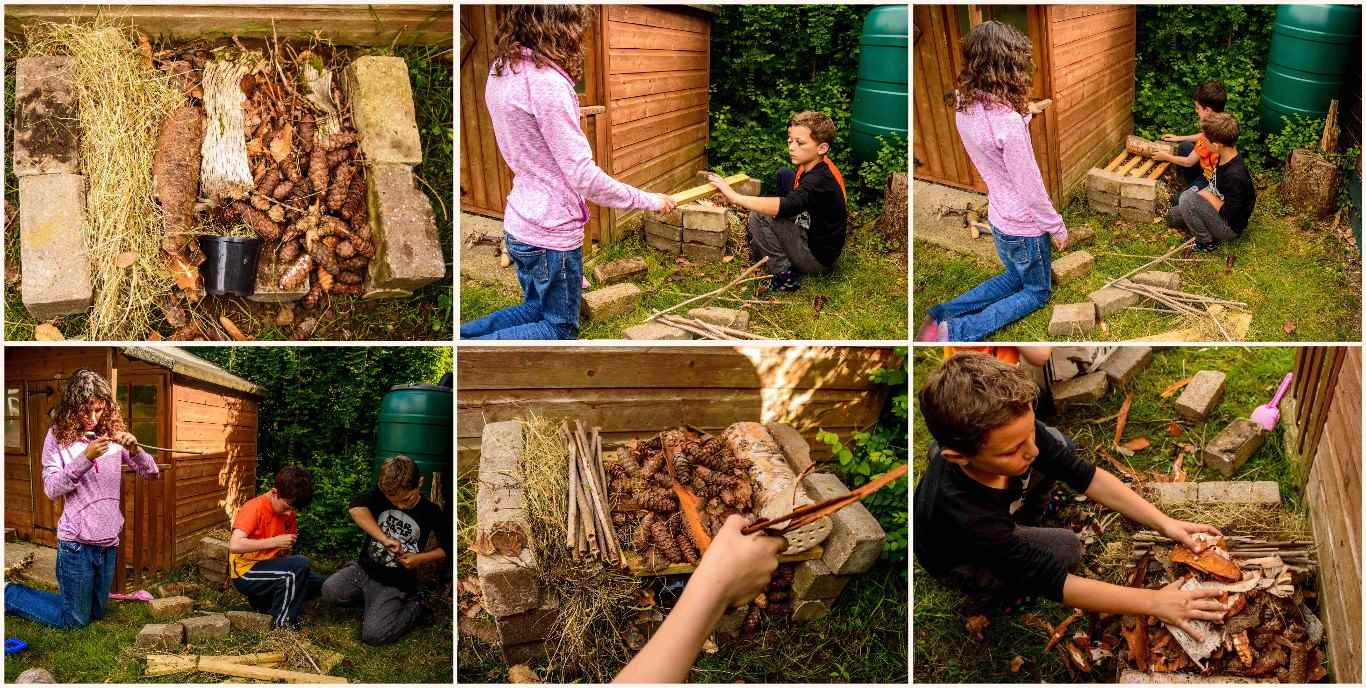 I had found some old roof tiles at the back of the shed and we used four of them to create an overlapping roof to keep the rain out. These heavy tiles also helped lock the rather wobbly bricks into place.
Each of the tiles though had some residents already in place on their undersides 🙂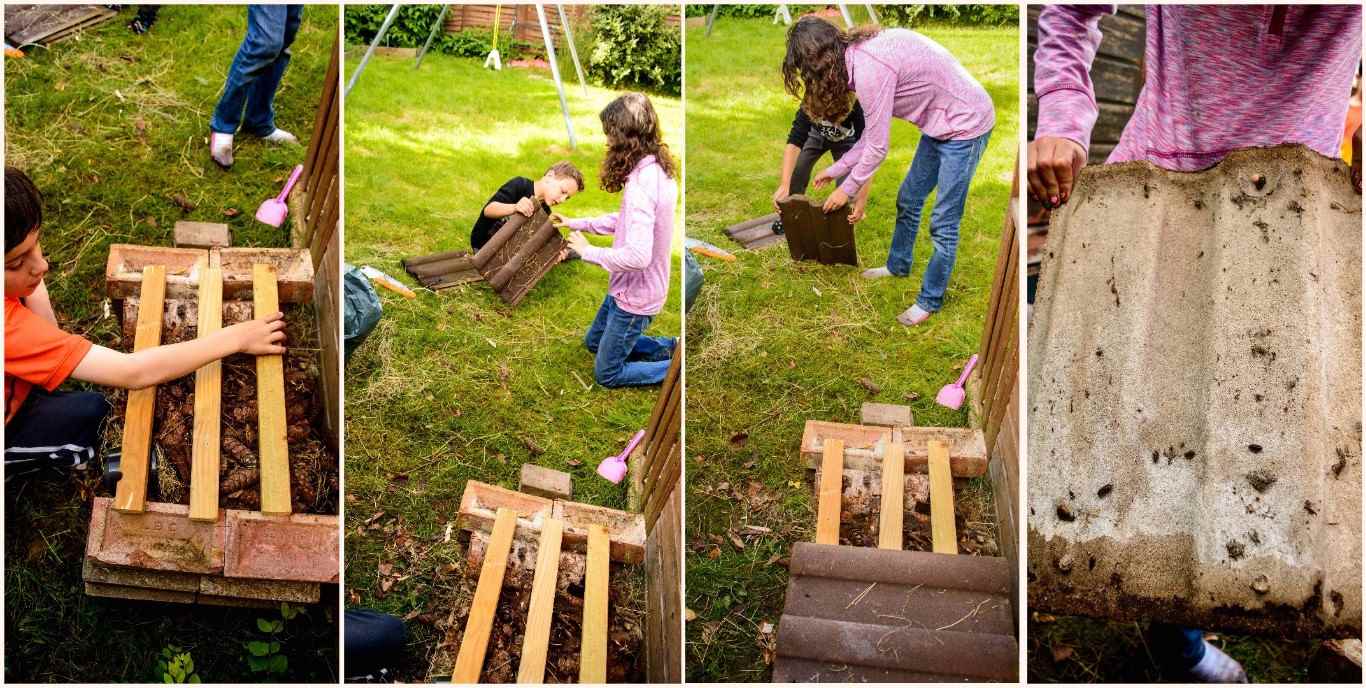 To finish off they stuffed more material into the hotel and tidied it all up a little.
The longest part of this whole process was the collecting of the material however combining it with a good walk in the woods worked well. I did a little bit of work in the garage sawing the timber to length and drilling holes into the tops of two birch logs. Other than that the kids did most of the work.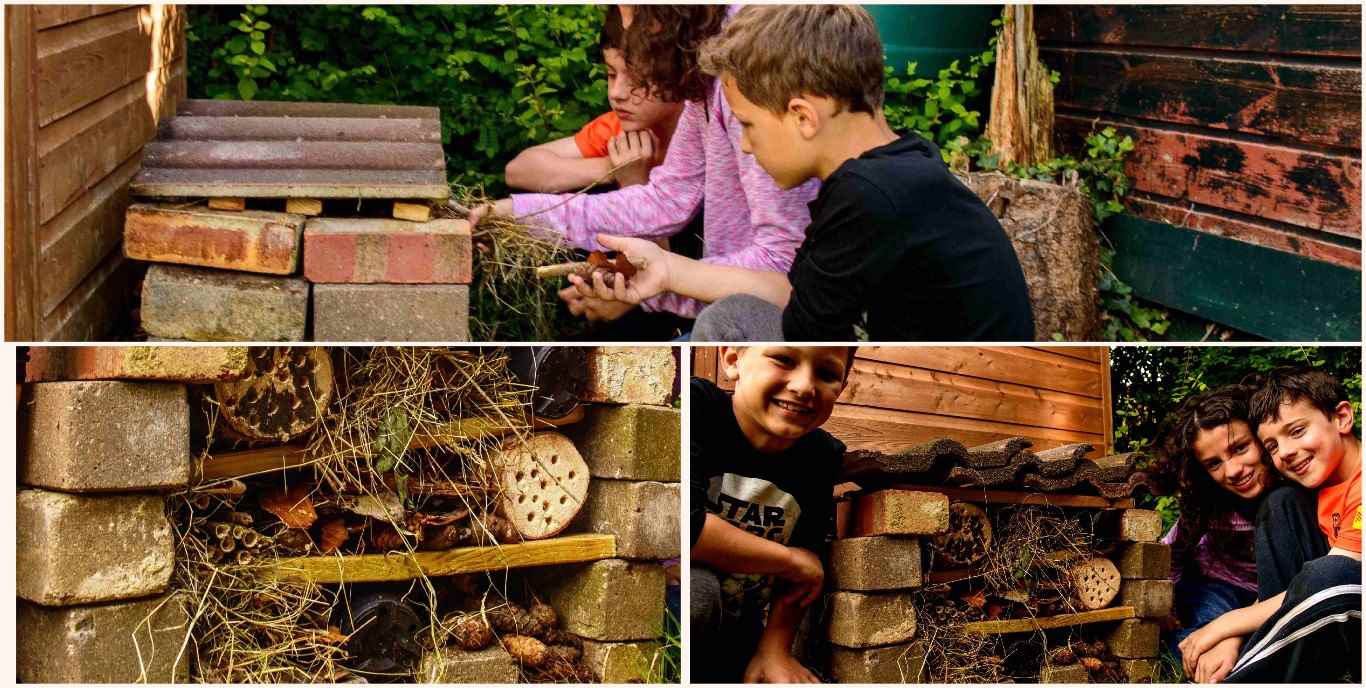 I am looking forward to seeing if we get any residents over the next few months. I do hope the hotel provides a snug over-wintering spot for our local bugs and that it is teeming with life next year.
Cheers
George