Day 2 of my winter trip to Snowdonia found me with Jacques on the Snowdon Horseshoe. We struck out early with a mind to tackle the horseshoe from the Crib Goch side first.
The day was slightly overcast to begin with and there was a smattering of snow high up.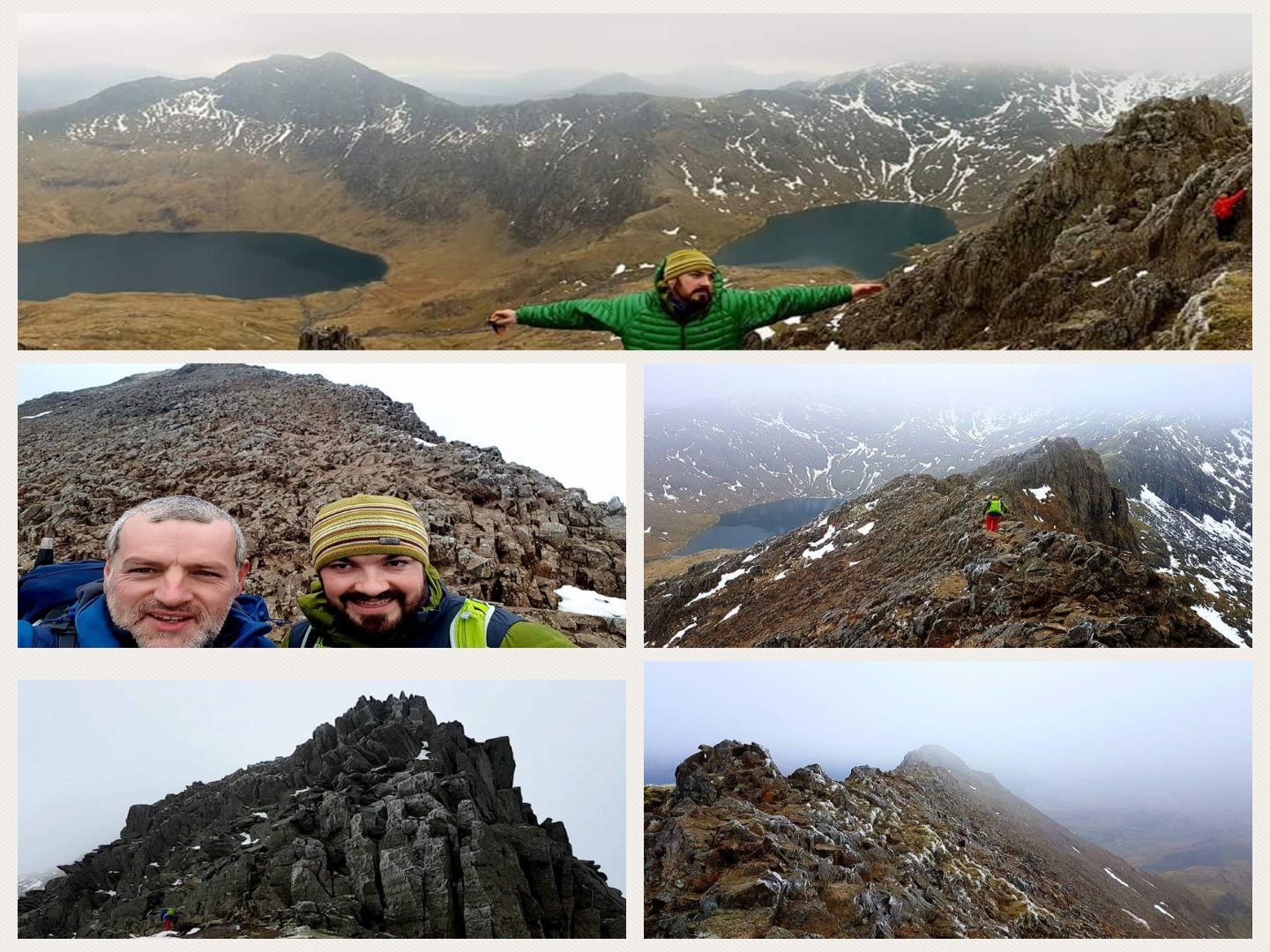 As it was early there were few others around as we ascended Crib Goch. The wind was negligible however you had to watch out for the sheet ice.
I do love scrambling along the edge of Crib Goch – especially when you have good vis from it.
We were soon up onto Snowdon itself and as usual (well it is for me) the clag was right down. There was a small group of climbers sheltering in a bothy below the summit and from the laughs they sounded to be having a good time.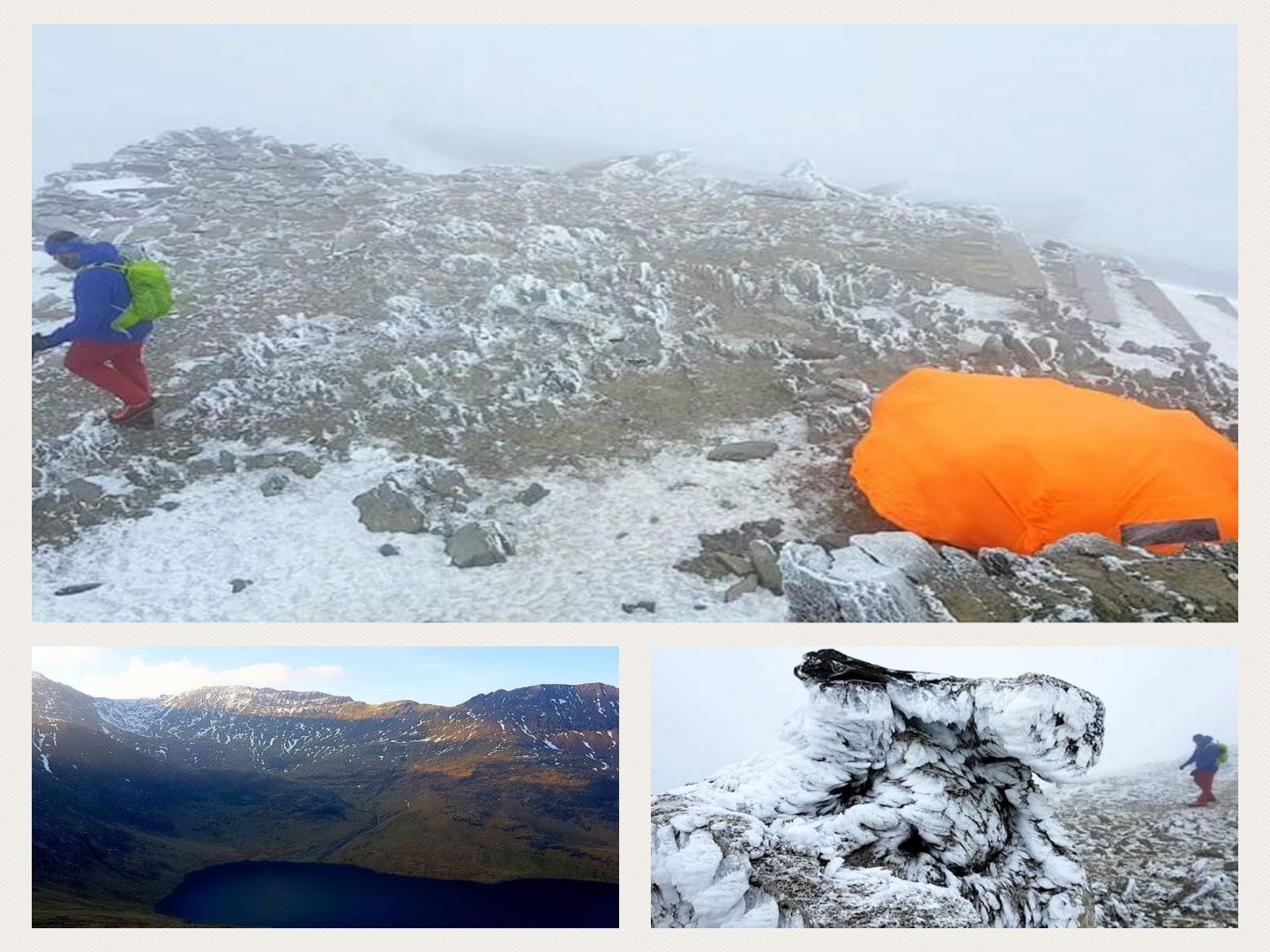 After a short break we headed off down the Watkins path before veering off down to West Peak. It was crampon time here as the snow was pretty hard packed here – one of my crampons kept coming loose so I think a new pair are in order.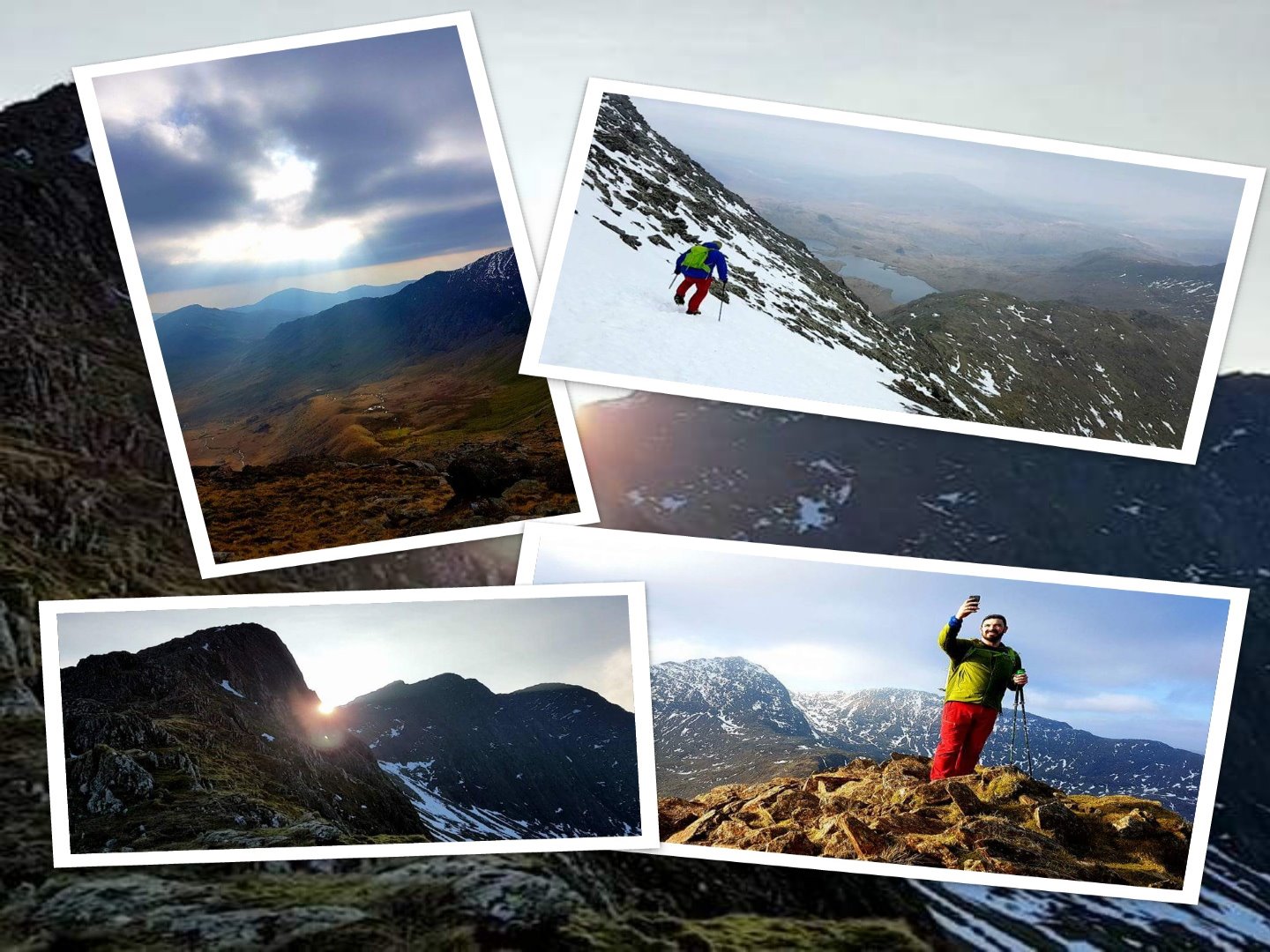 The weather really cleared up for us as we motored over West and East Peaks. The views were spectacular and we were even spotted someone para gliding around East Peak.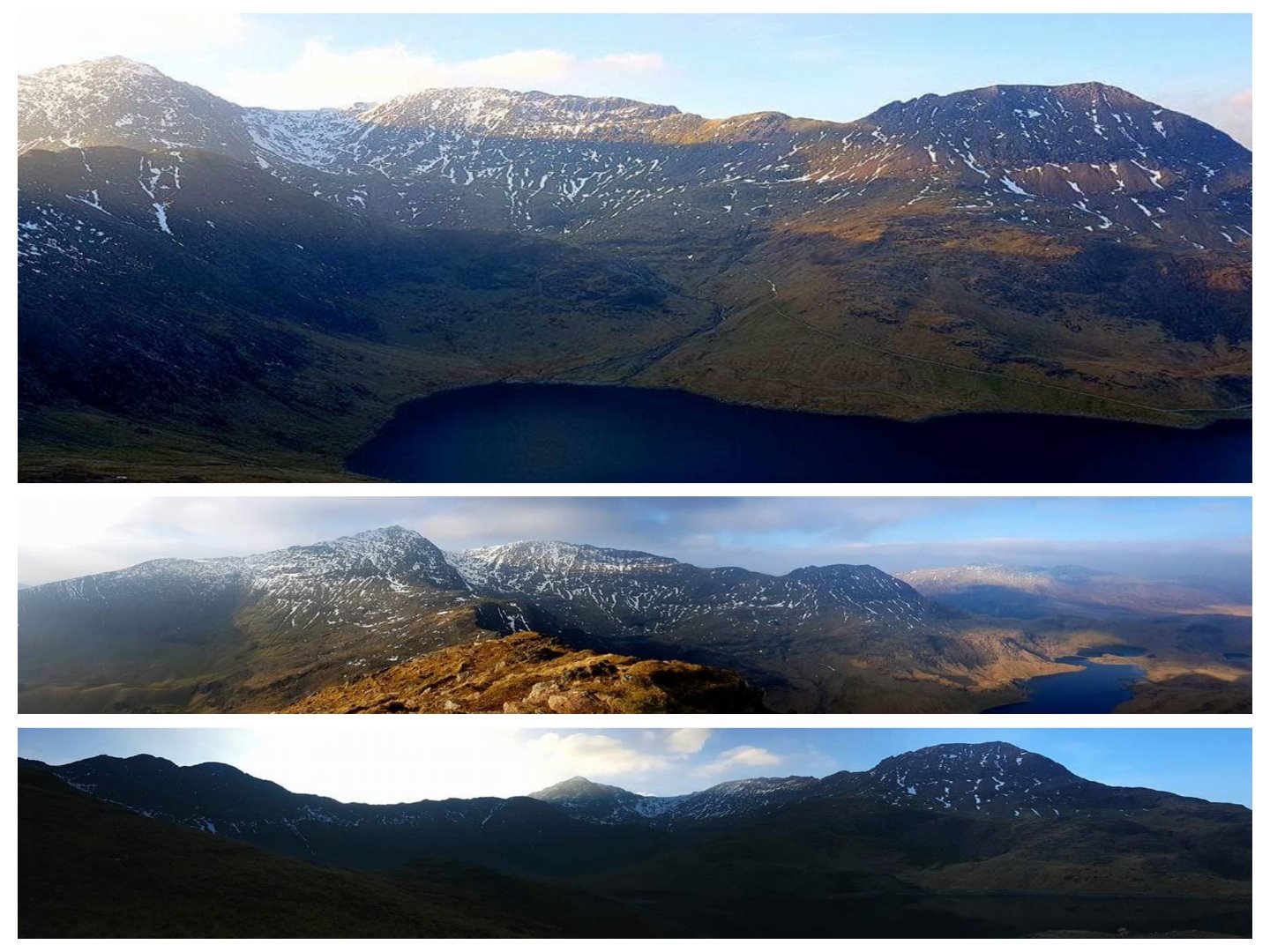 Coming off the horseshoe I was knackered however I was so glad I took up Jacques offer of a trek round the horseshoe once again. In the right weather and with the right kit it is a cracking day on the mountains.
I put together this short video of the day.
Cheers
George