I have never seen a pram being used as a cooking stand but it worked 🙂
I was looking at the weather forecast for today and there was a possibility of thunderstorms in the afternoon. So for the 30 Day Challenge I thought a bit of shelter building learning was the order of the day.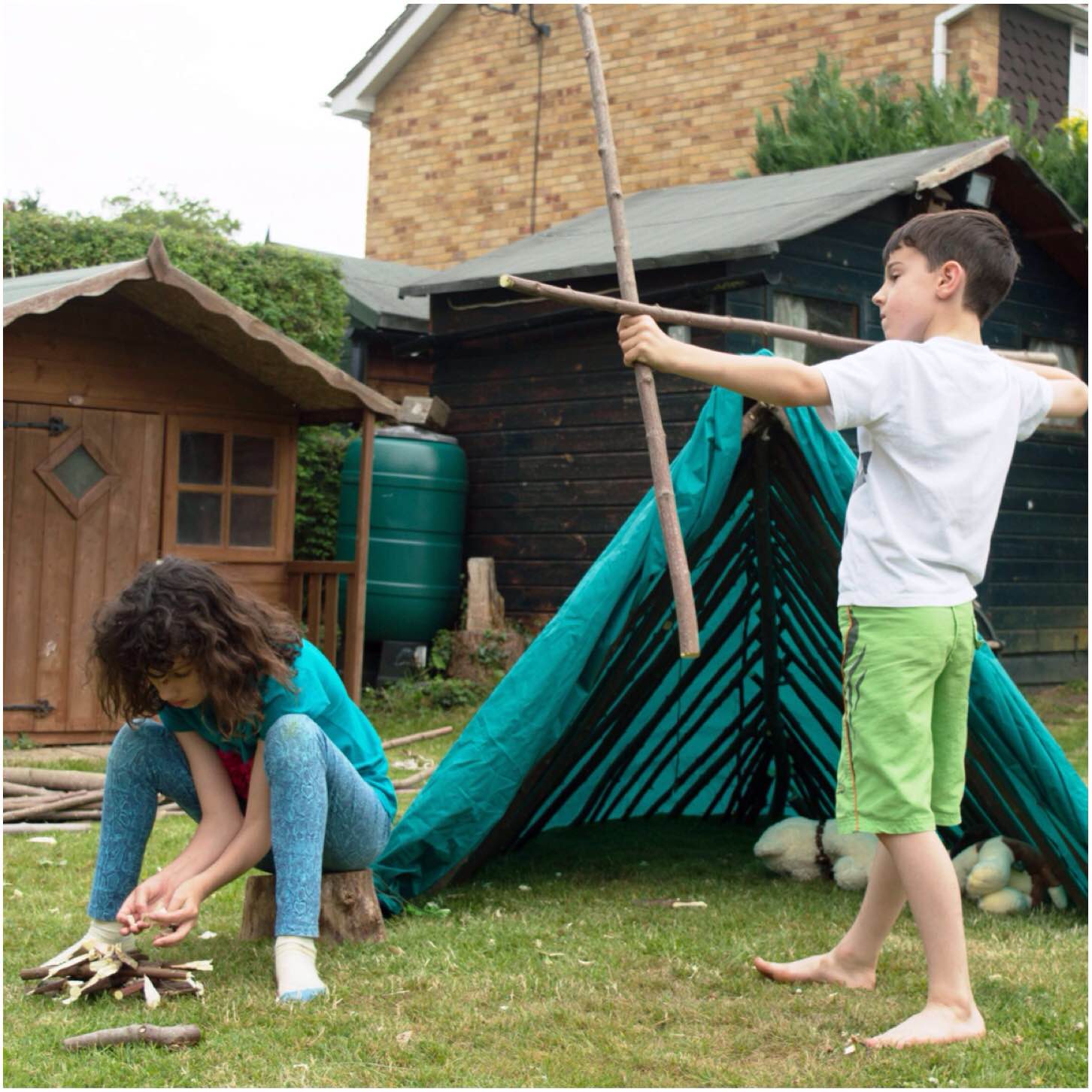 I have a load of sycamore rods in the garden from some pollarding I did last winter so decided to put them to use.
I prepared three interlocking poles for Catherine and Finlay to put up to start their shelter. Once they had locked them I got them to lash them together with a bit of paracord. Then they had to collect all the other poles together ready for constructing the shelter walls.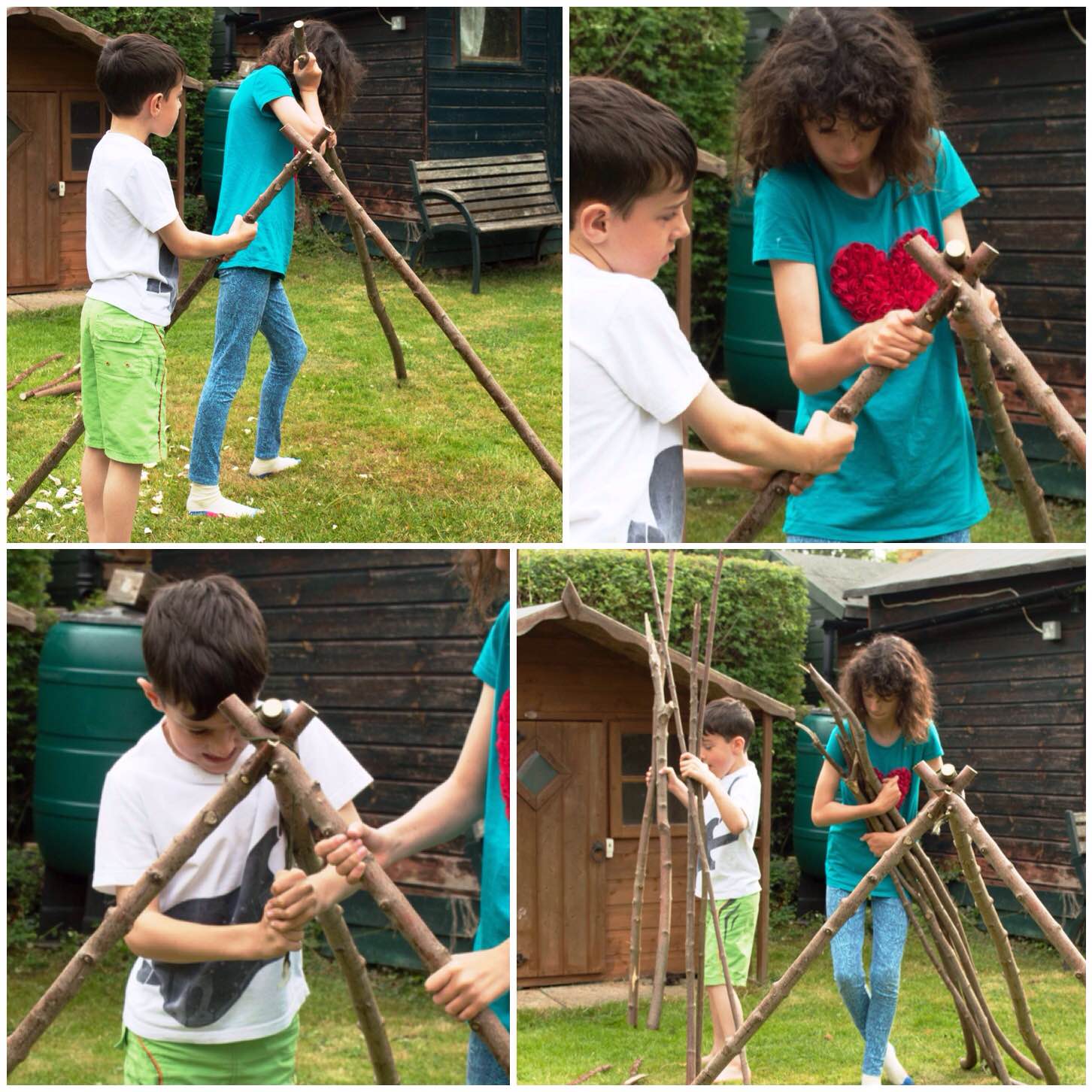 I think you could say that they were happy with their haul 🙂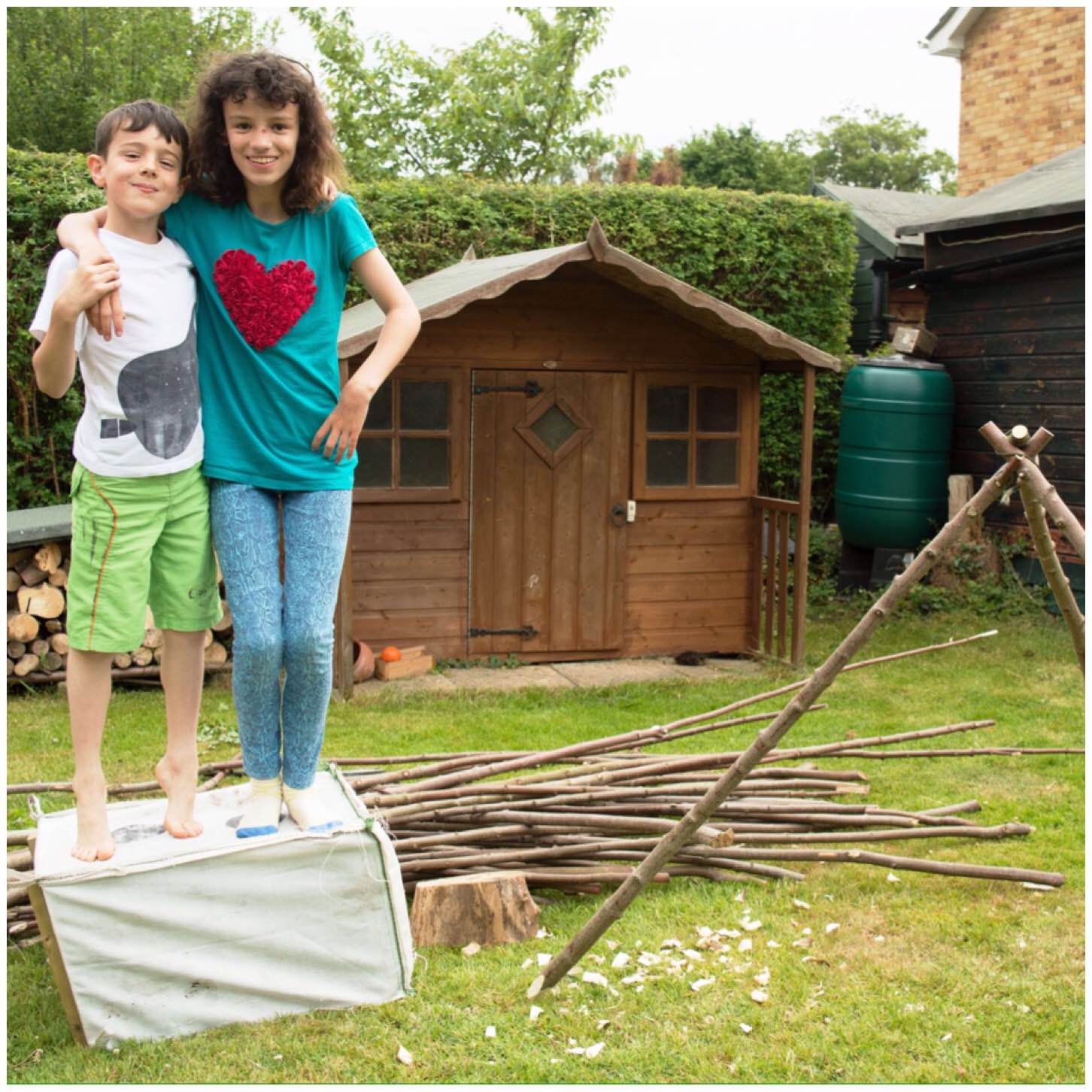 They took it in turns at first to select a rod, measure it, saw it with me and then place it in its correct position.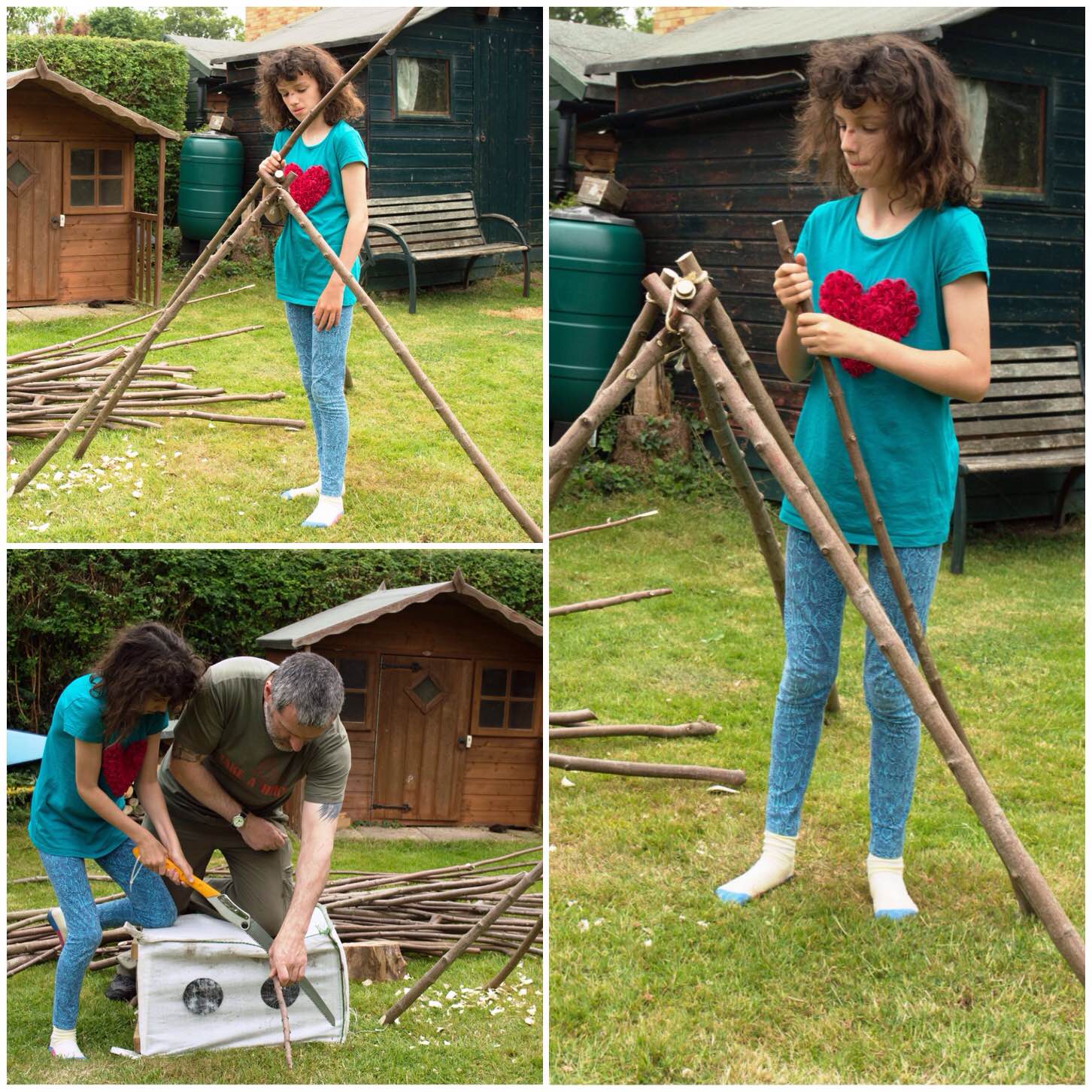 This lasted for a little while alternating back and forth but I felt that this level of accuracy was testing for most adults never mind a couple of active kids so eventually I let them off to play elsewhere and cracked on with this bit myself.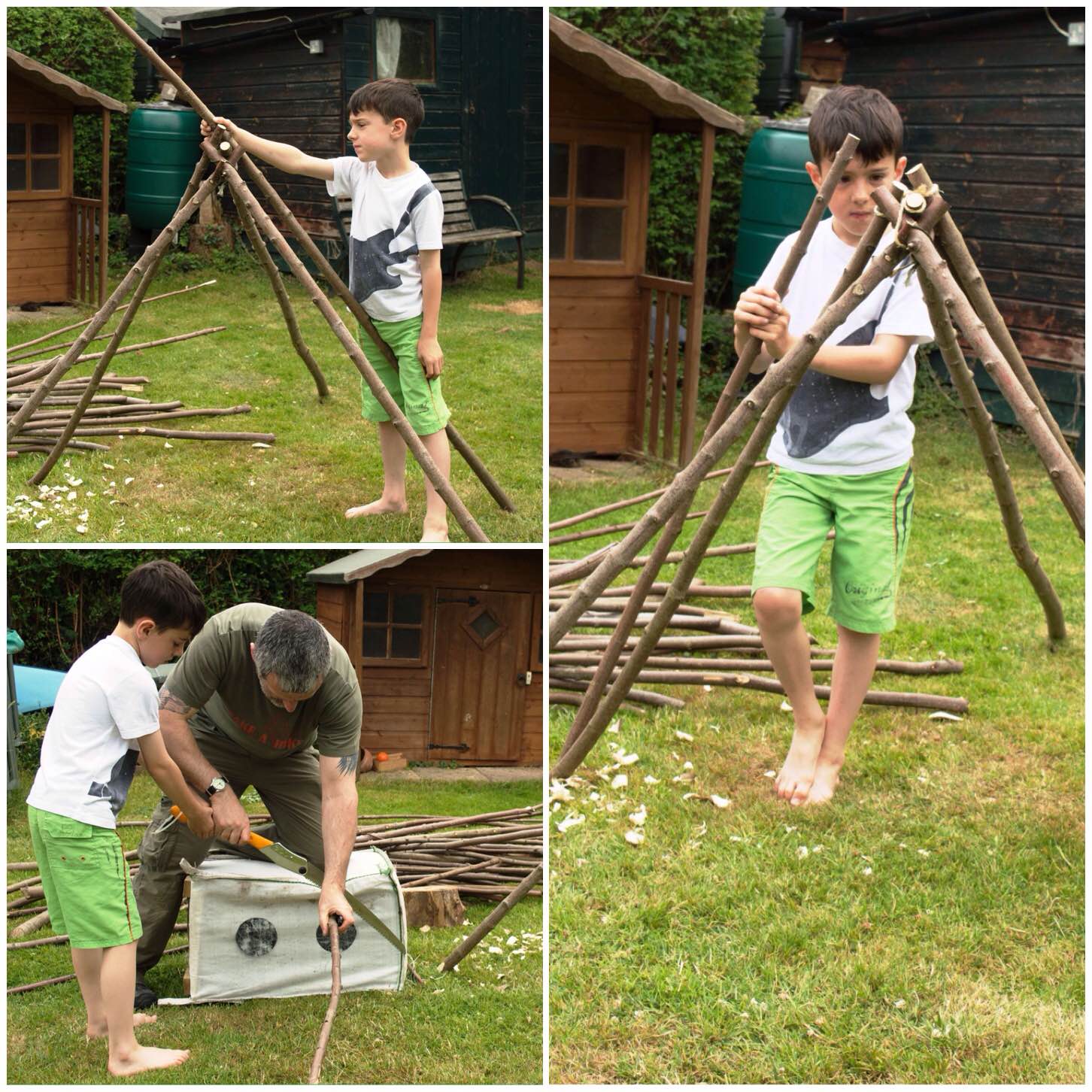 As I neared the end I got Catherine and Finlay back involved finishing the tail of the shelter off.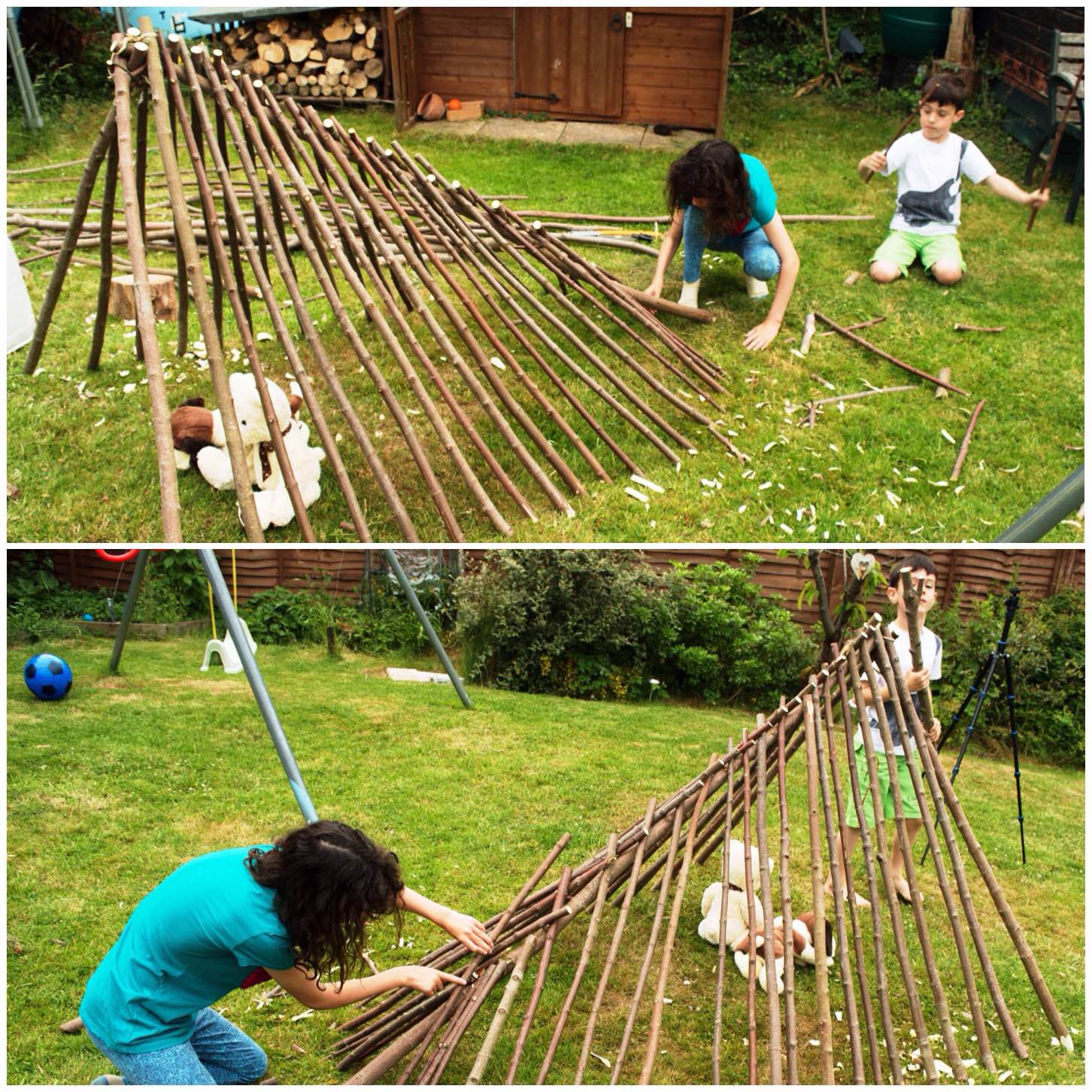 Shelter building takes time so for tonight we just put a tarp over it secured down with some logs. In a day or two we will cover the shelter with some spruce boughs and give it a soft bed – but that is for another post.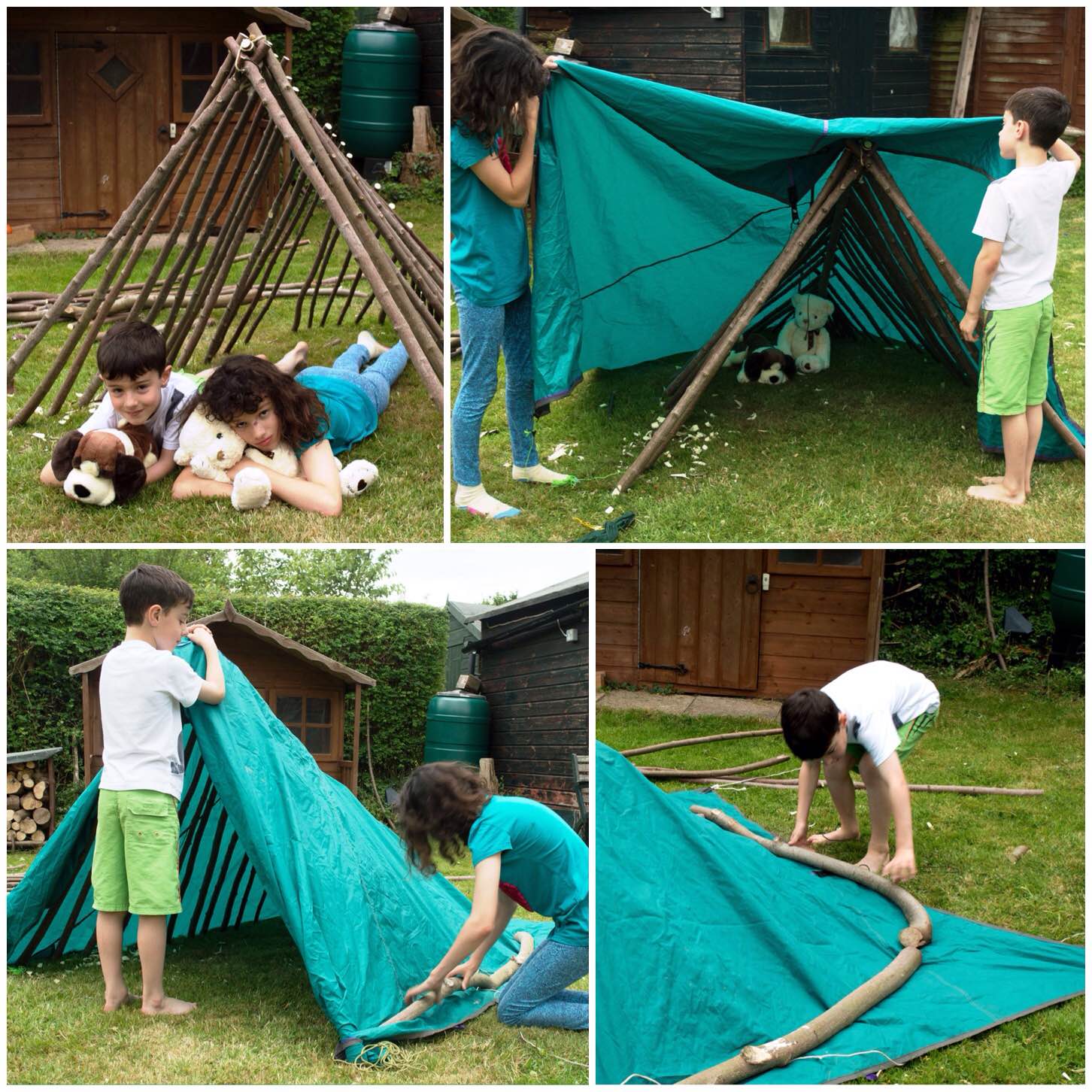 So the difficult bit began 😉 Time for play.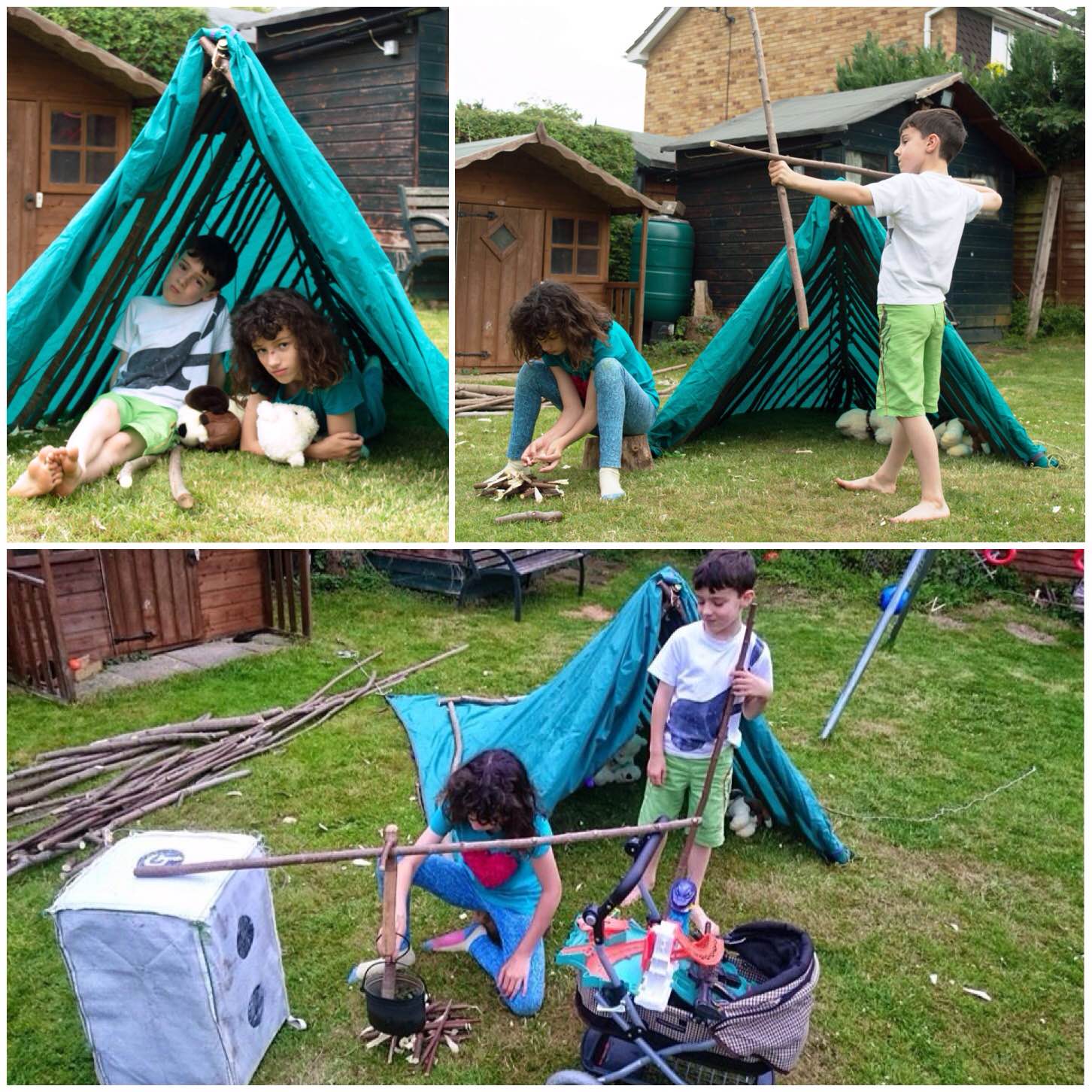 I must say that Catherine really got into the spirit of making a camp setting up her own play fire and rigging her own cooking rig (thankfully no thunderstorms appeared).
I have never seen a pram being used as a cooking stand but it worked 🙂
Cheers
George