Day 29 of the 30 Day Challenge was I am afraid the hardest day of them all so far.
I was in class all day followed by an evening of delayed train travel (I am still on the train as I write this).
I managed to get this nice shot of some Meadowsweet on the canal side at Shipley as I left the office to head home.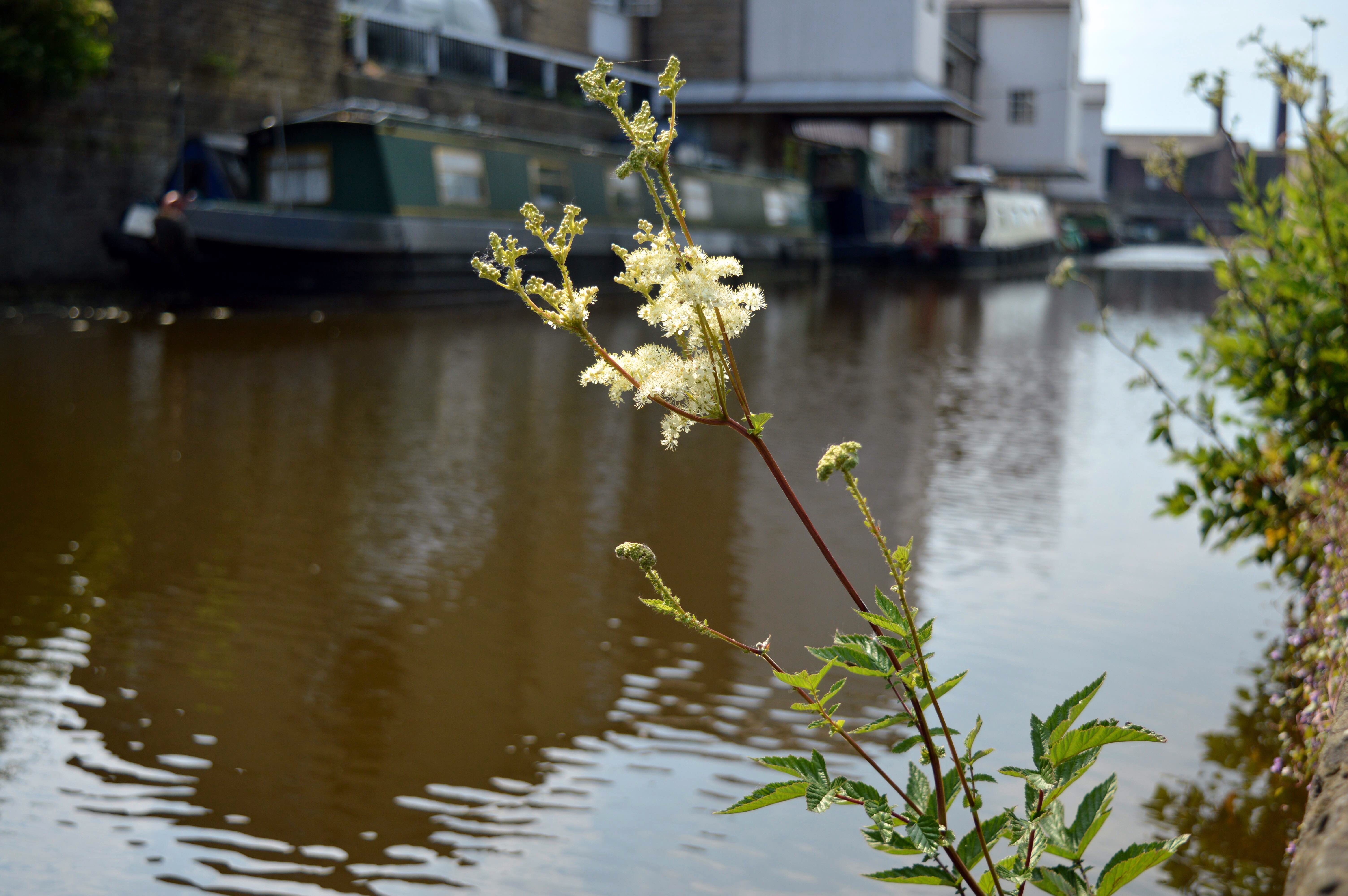 Today has reminded me of how lucky I have been to manage to squeeze time in each day to do this challenge over the last month. I was desperate to get some more pictures but the battery in my camera gave out (switched itself on in my bag somehow) on the way home that I forgot that part of the challenge was just to get out and about to appreciate nature – even if that was just for a few minutes.
Looking at the canal picture I think I managed that even if it was just for a minute in my otherwise busy working day.
Cheers
George