Over the last few years along with my family I have had some fantastic trips to France. Last August found us in Brittany once again spending some quality time with our friend Rick.
On the ferry out I caught my first glimpse of the new aircraft carrier HMS Queen Elizabeth – no planes as yet but a sight to behold none the less.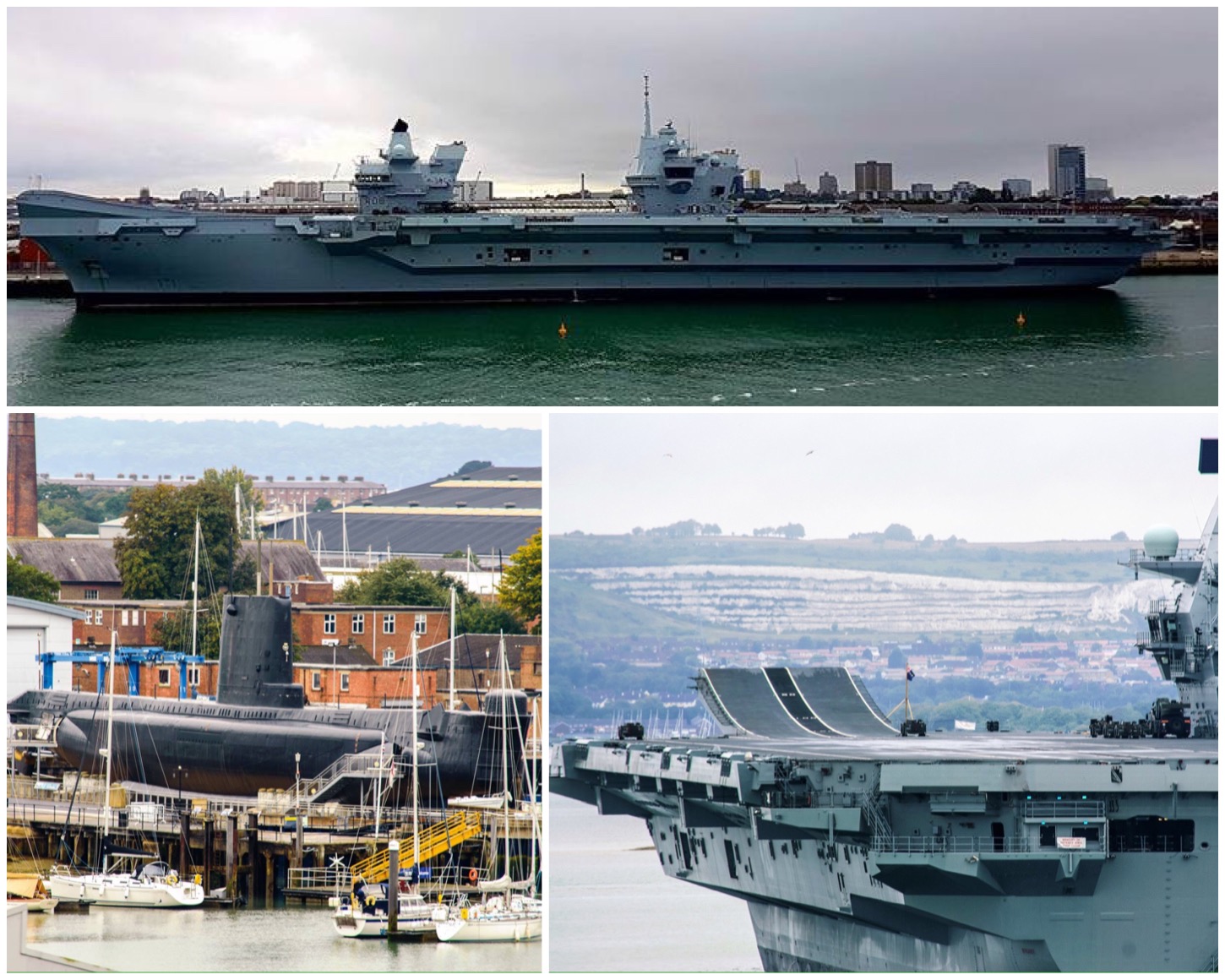 I have known Rick for over 20 years now and he is always happy for us to visit him in this lovely part of France – I think the kids treat him kind of like a Grandad as he spoils them, then hands them back to us to calm them down 🙂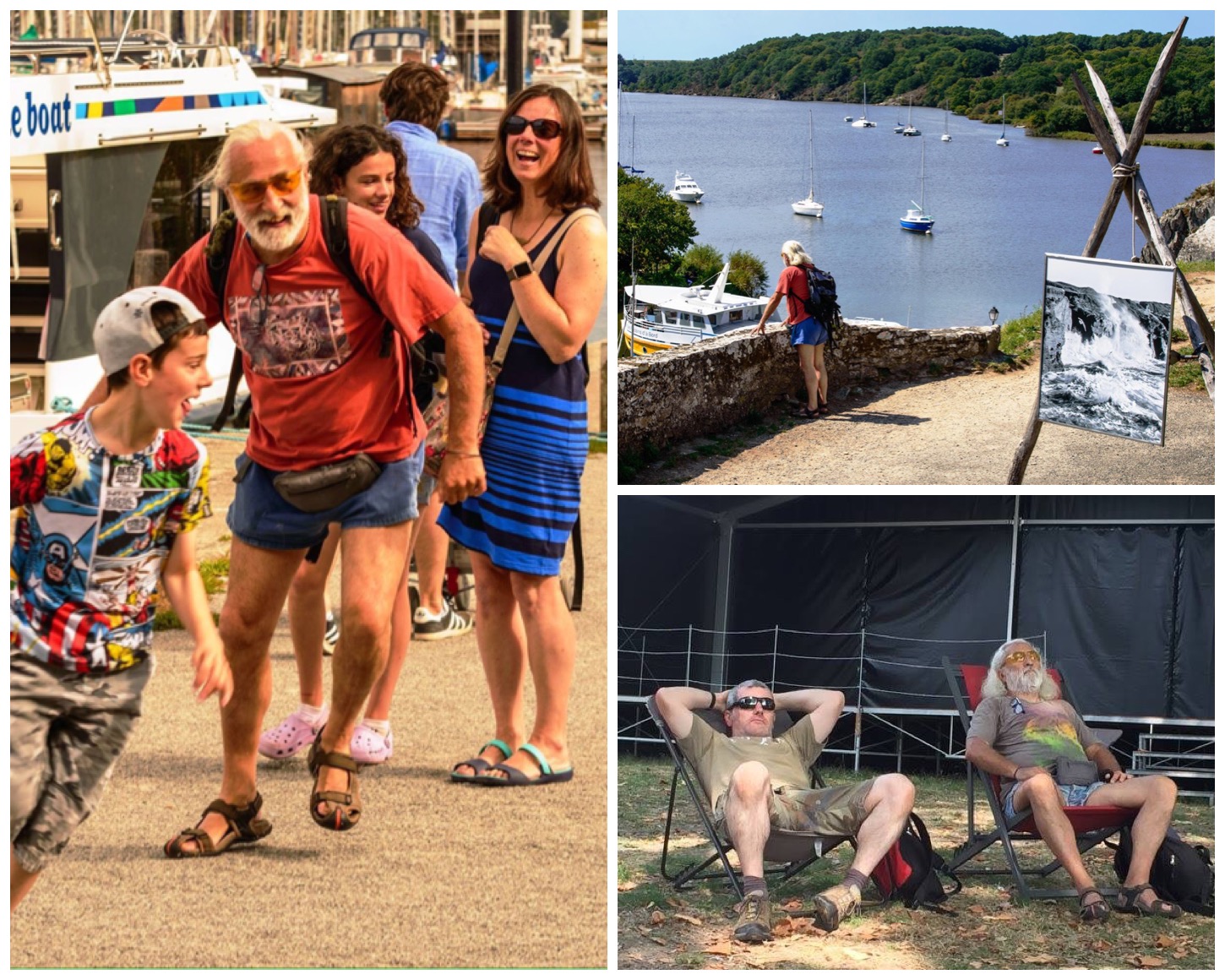 We have a few holidays throughout the year but not often are we all away together as a family. As there is so much to do in Brittany it is the ideal location for us to spend a lovely two weeks.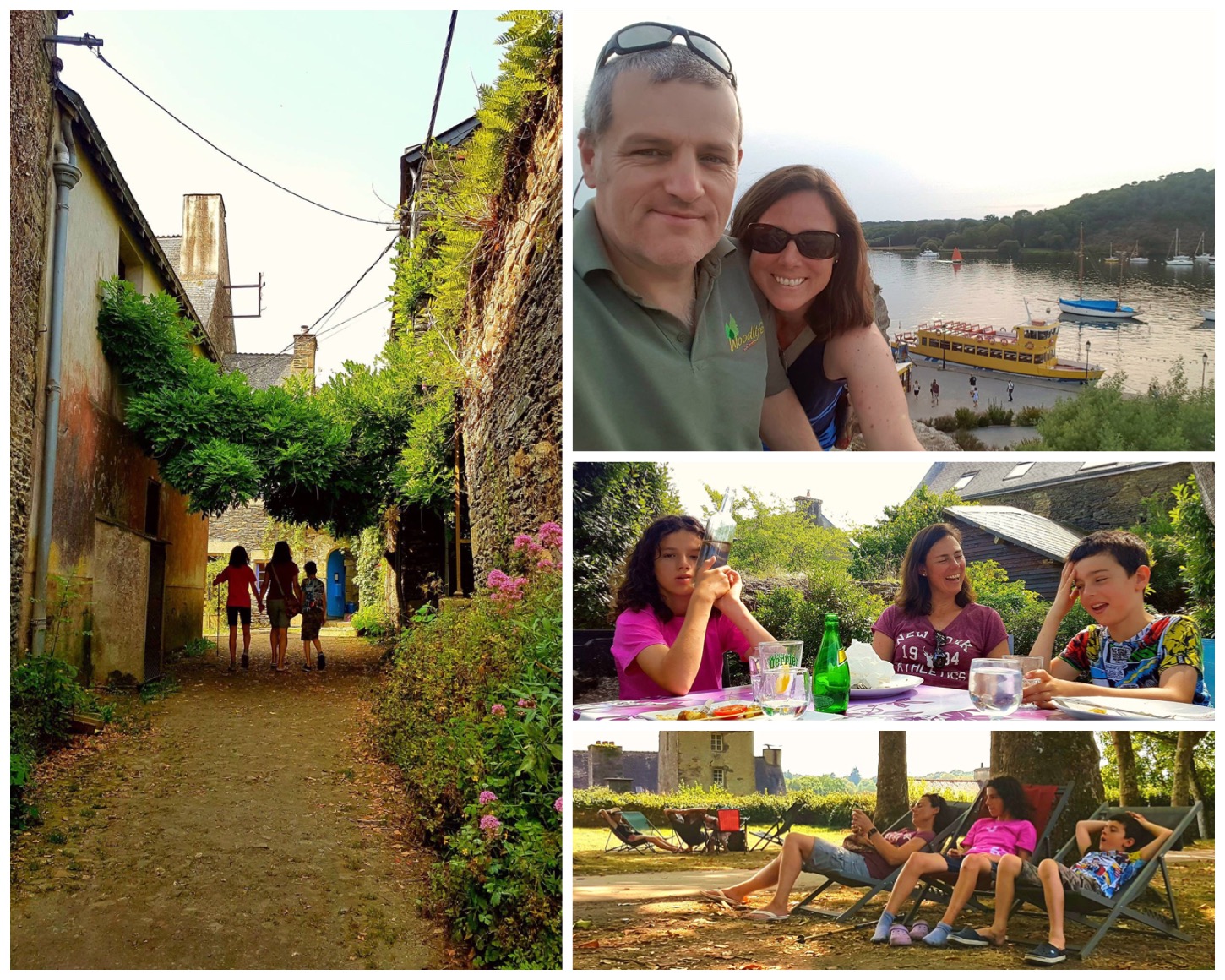 I kicked the holiday off with a bit of Bushcraft. We had a barbeque on the first night and Rick invited the neighbours round. The kids heard that I teach Bushcraft so we soon had the bowdrill out and in action.
I must say that this was the first time that a Princess assisted me with this particular skill 🙂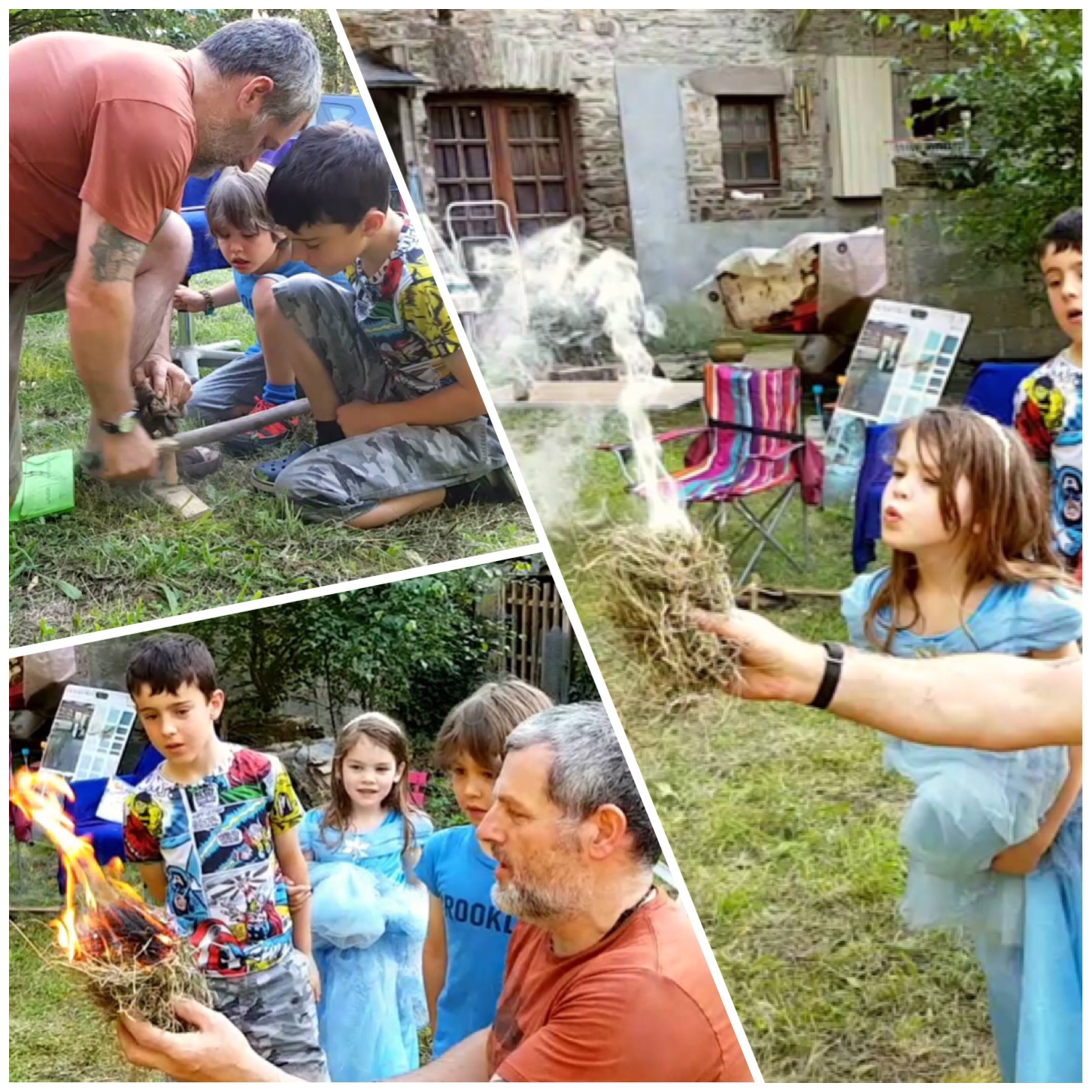 Up to now I have been creating videos and hosting them on YouTube – Alison introduced me to Vimeo. I find that this is an excellent platform for these family type videos.
The nearest town to us was La Roche Bernard and there is a profusion of artwork on display around the town. I even managed my own piece in the top picture below. It is the shadow of a yacht with a background of oily water – kinda cool I thought.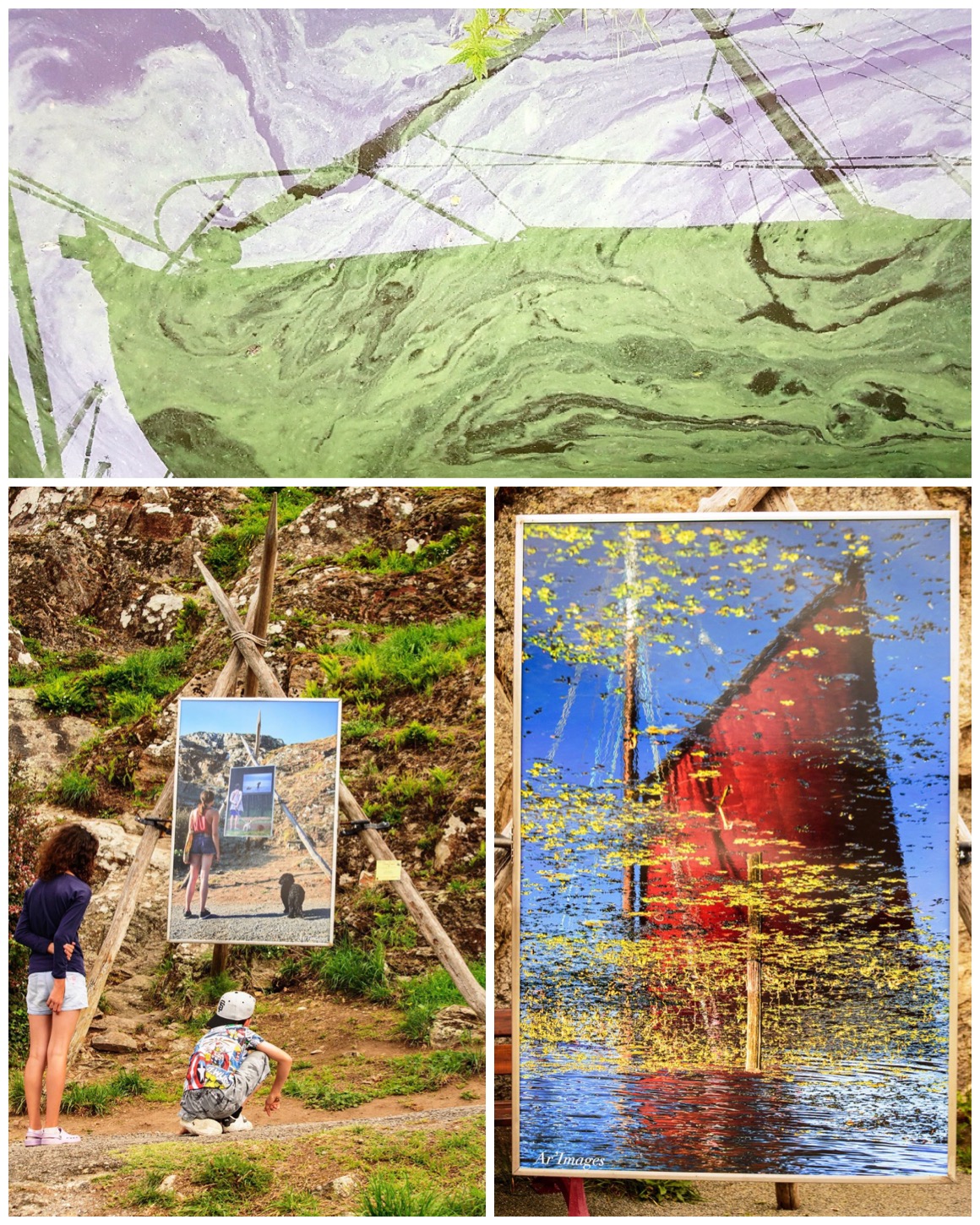 No trip to Brittany is complete until you visit Escapades Verticales. When we first went Finlay could not do all the routes due to his age and height – this year there was no stopping him.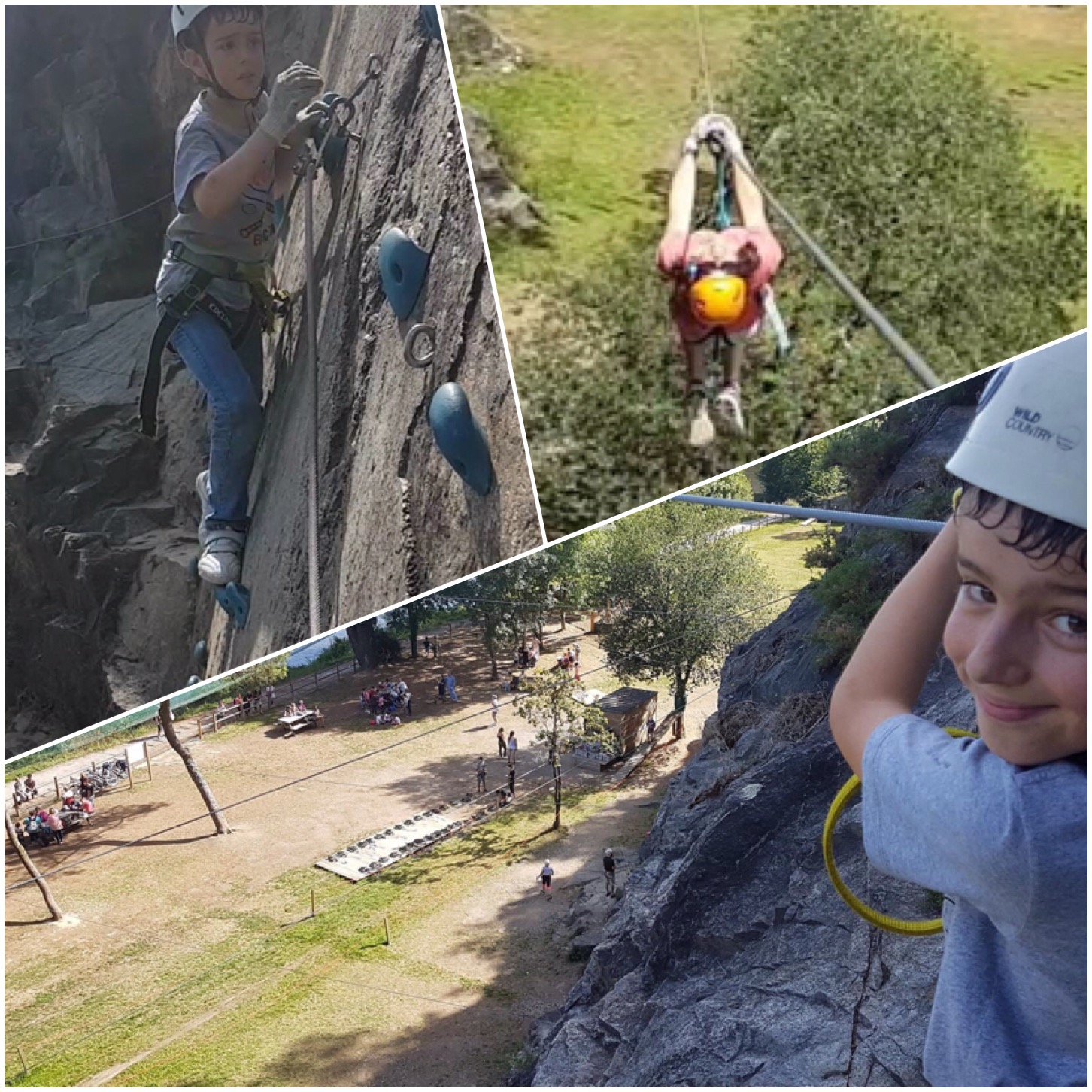 Alison and Catherine were also in action on the routes and I tentatively filmed some of the action with my phone (paranoid I would drop it) – I now have a Go Pro but alas, not at the time we were there.
Some evenings we would stroll off down to the river and some days around the town. If you kept your eyes open, though, there was always something interesting to see from Mother Nature – I think the mole passed away from heat exhaustion as the cats were too lazy to do much.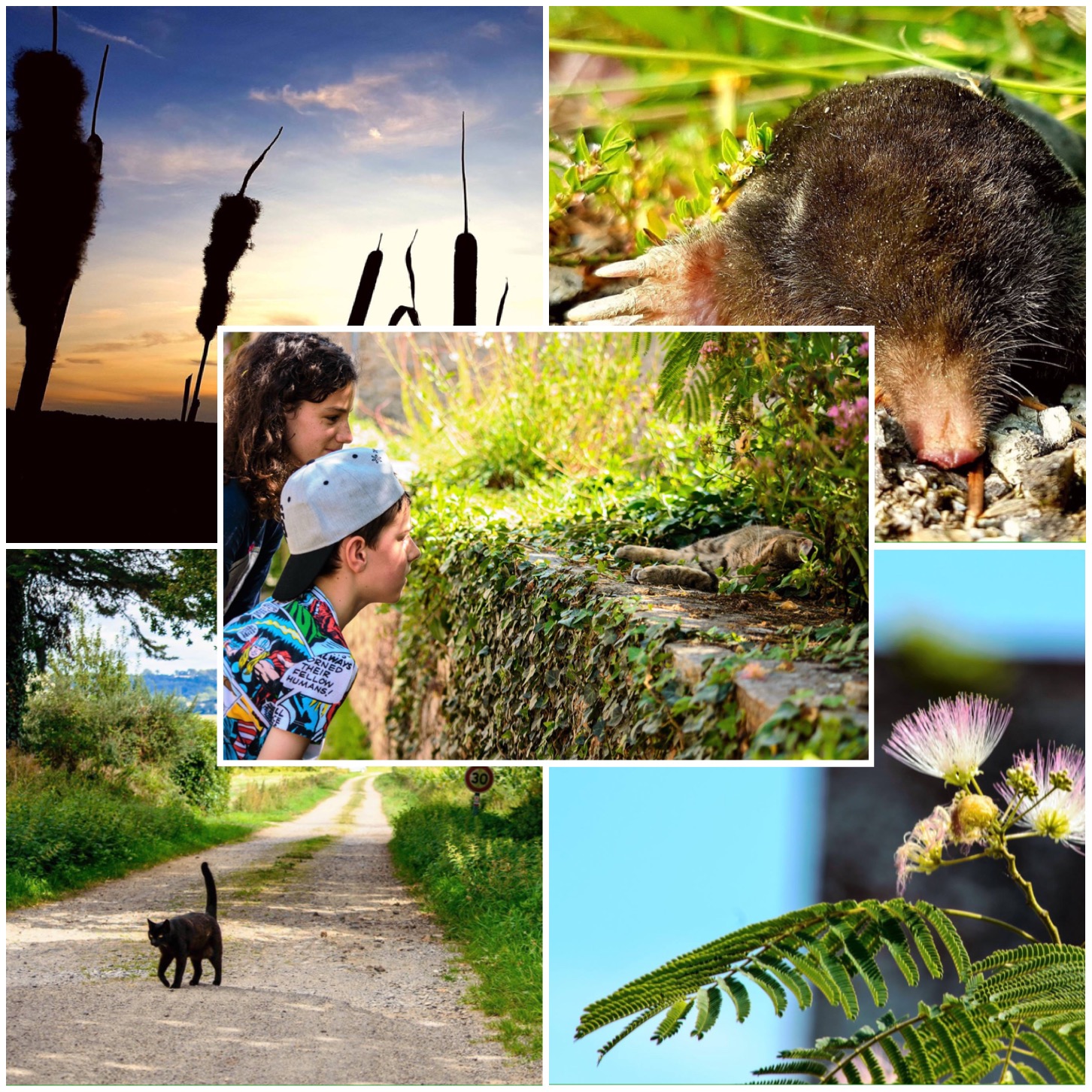 Beaches are not usually my thing but I do make an exception on the Brittany coastline. I can usually find a cliff to scramble or a couple of convenient trees to put up my hammock.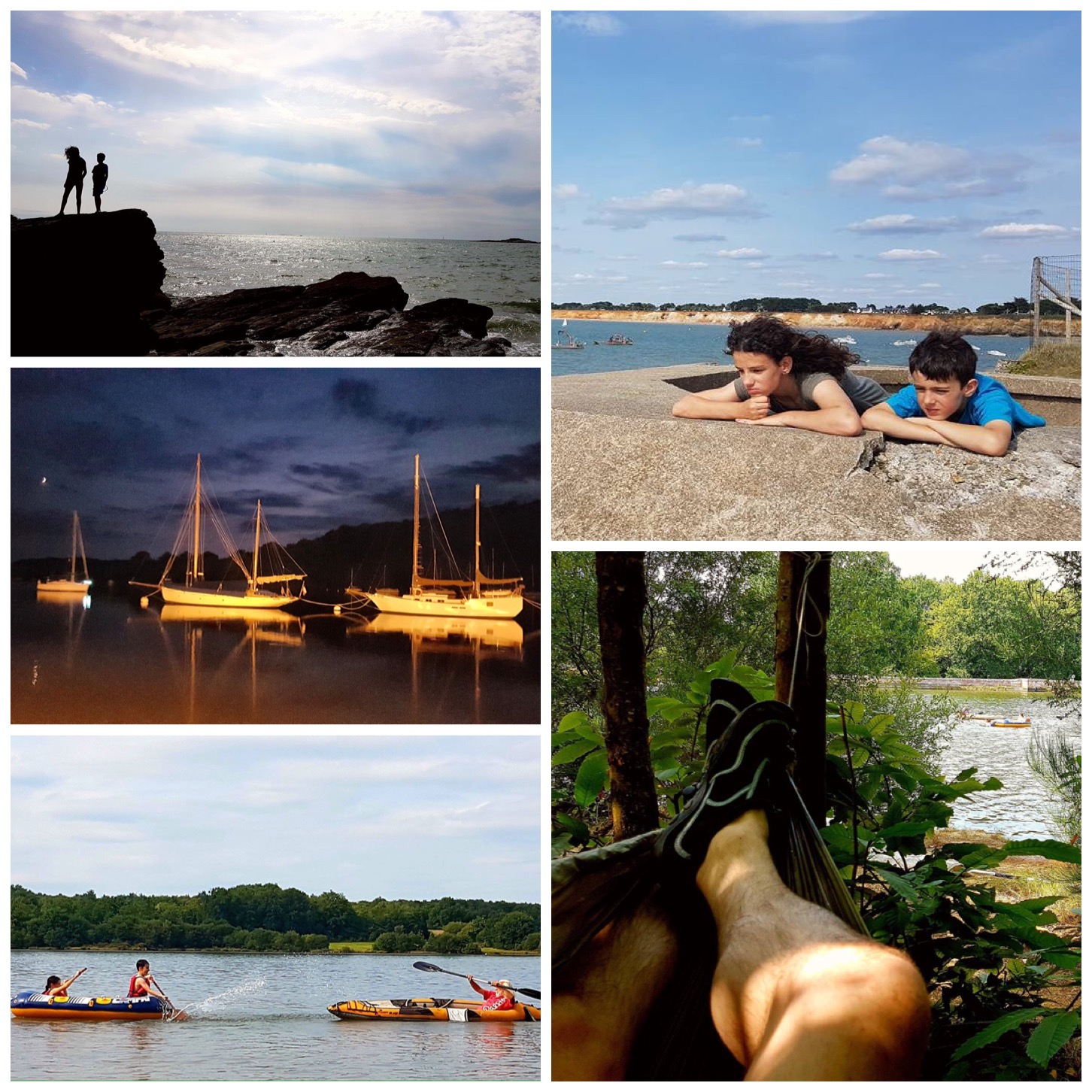 The heat may well have gotten to me on this trip (raising my grumpiness levels above their norm) but I really enjoyed my time in Brittany last year. This year we are off up to Scotland to visit the family so Brittany will have to wait till next year for another visit.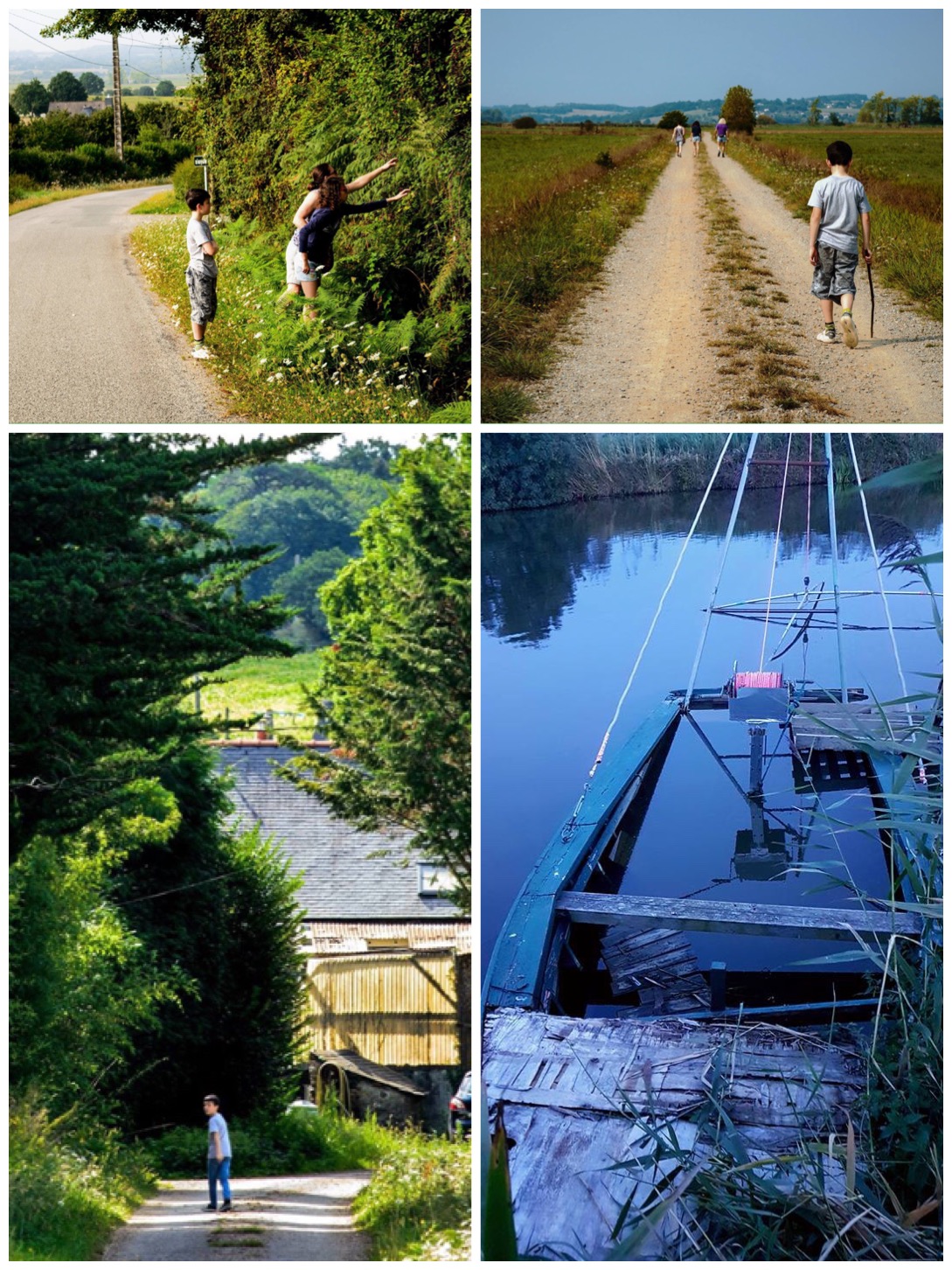 A final few shots of our 'Lazy Days'.
Cheers
George