I set out on the 30 Day Challenge tonight on my own with an eye to do a bit of macro photography. I also took along my little tripod to get a steady shot if the light was not good.
On the way to a nice wild spot in the village this little trap passed me by and when I got to my spot the first thing I tripped over was a pheasant.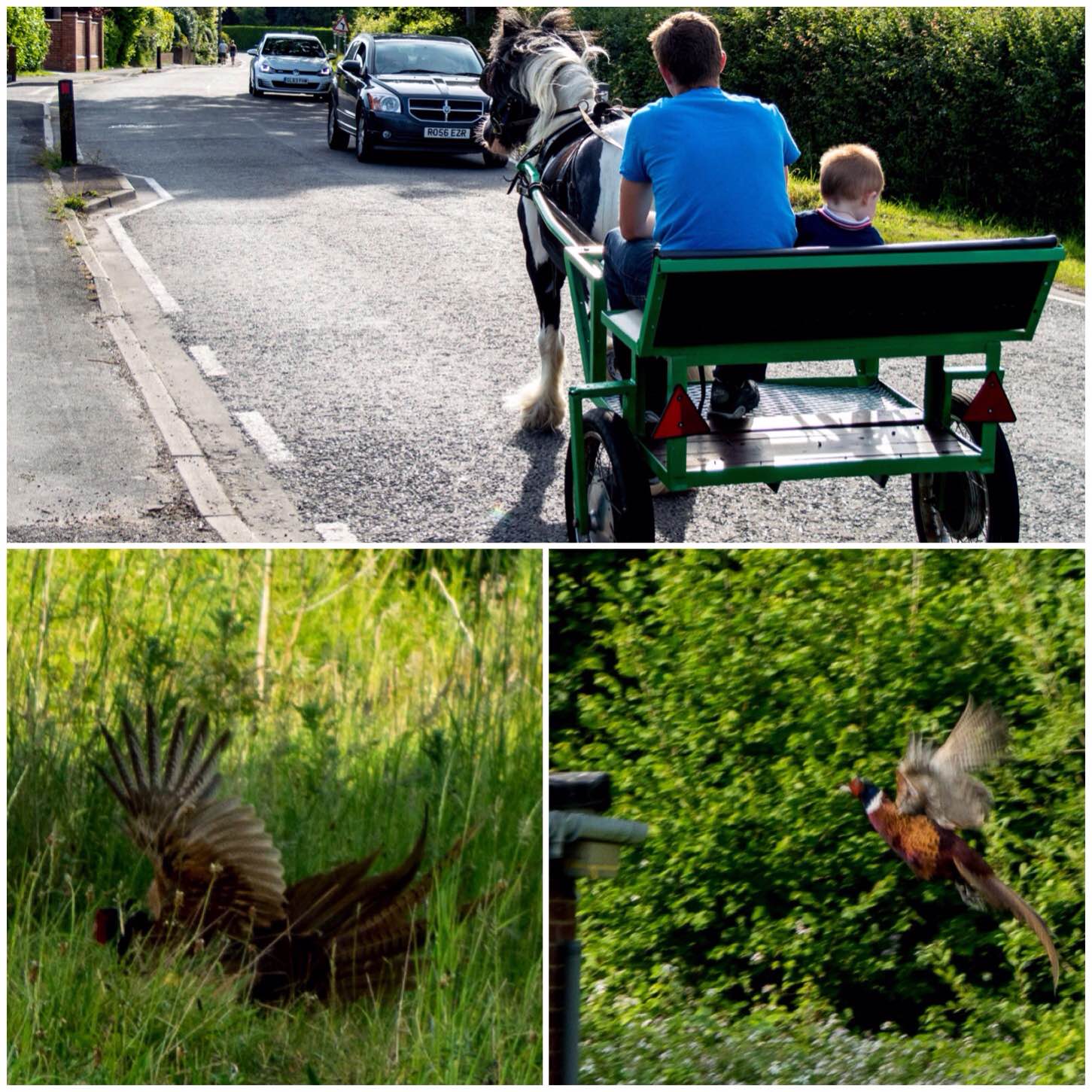 The area I was going to photograph is on a piece of waste ground near our old British Legion building here in Bramley. There is always some teasel growing here and I managed to get a lovely shot of this one backlit by the sun. The two pictures on the right are of speedwell and brooklime. Both of the flowers were tiny so I used my lens extensions to zoom in and my tripod to try and get a steady shot.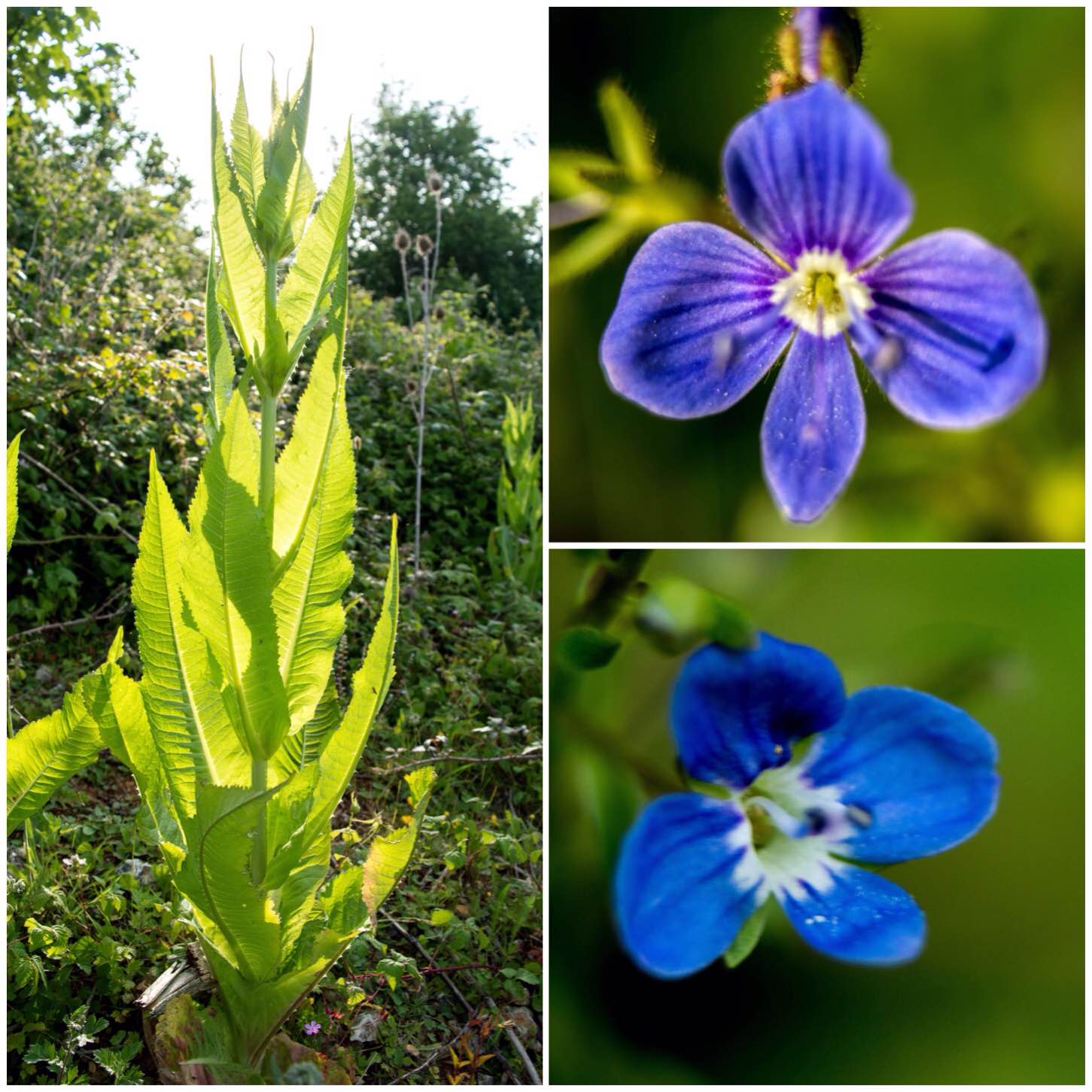 I was having a look at the oxeye daisies when I came across this little chap. He was raising his front legs every now and then to ward off the lens.
The bottom two flowers are forget-me-not and stichwort, both very dainty and beautiful. I love how you can see the shadows from the stamens on the stichwort.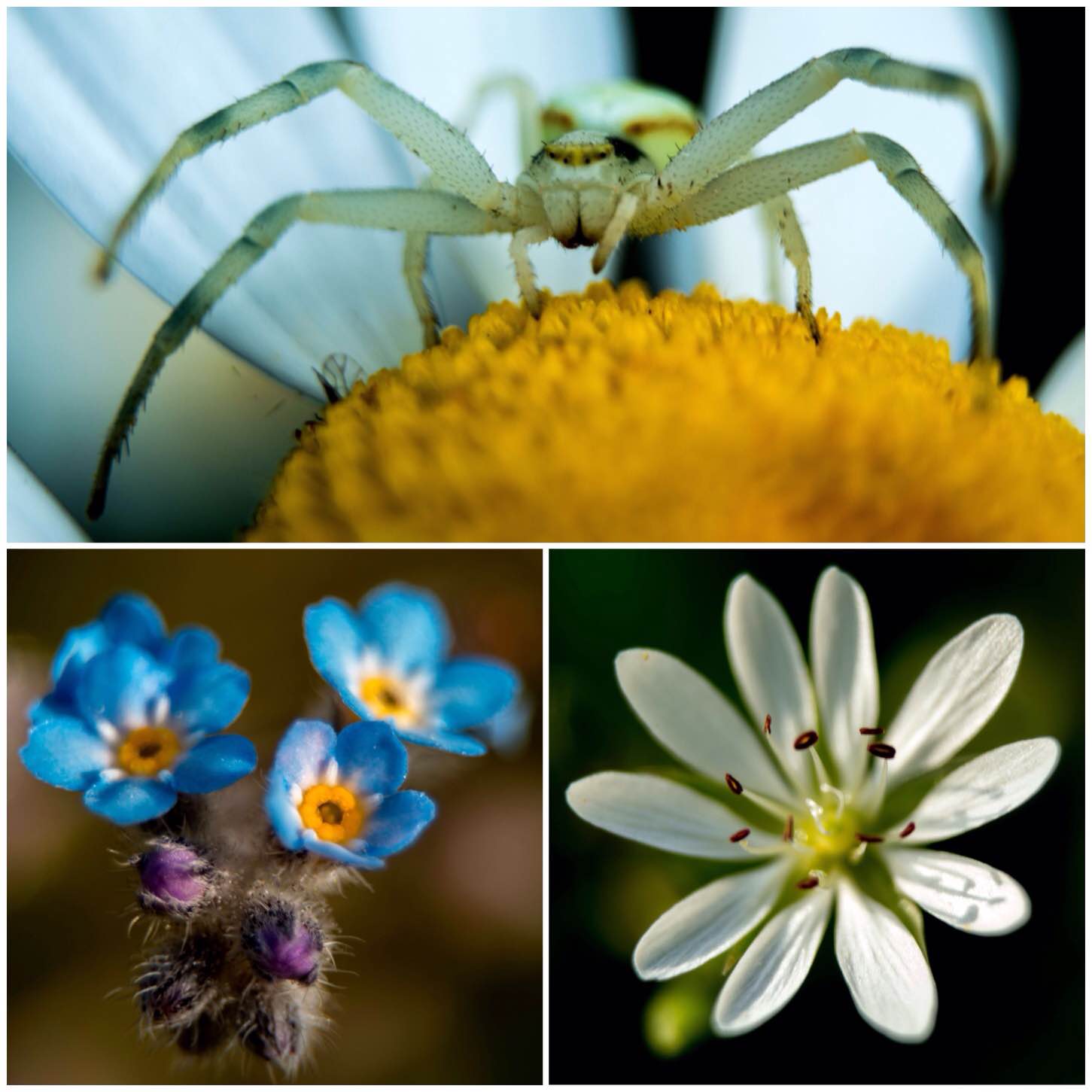 I decided to have a play around getting some shots of the seed heads of some grasses and was pretty happy with the results. The vetch and the down feather were less of a success as I could not get the depth of field to focus on everything (I need a course on this).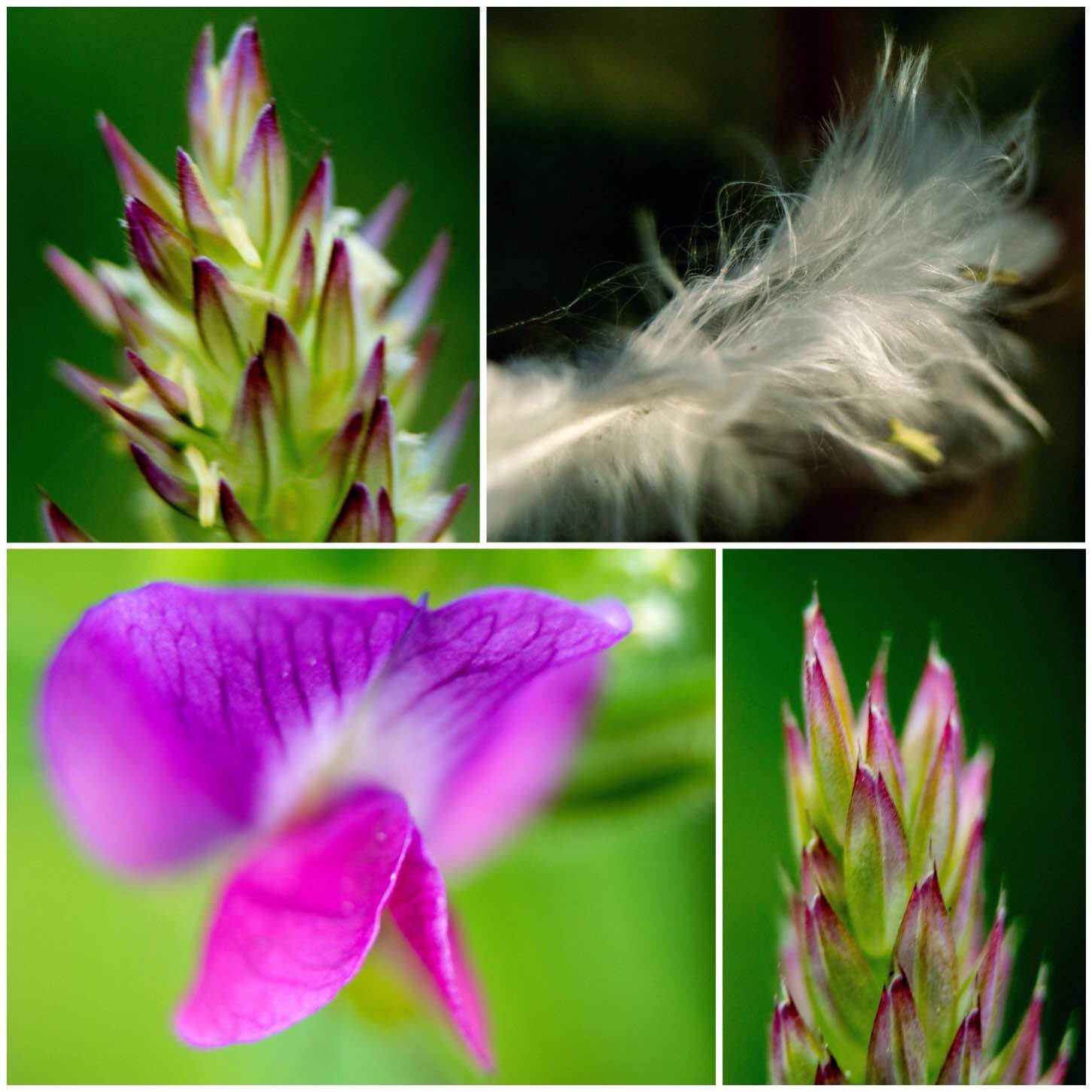 The hairs on the oxeye caught my attention as they were lit up by the sun but I was really taken with the herb robert in the two pictures at the bottom. I was impressed that I could make out the individual pollen grains.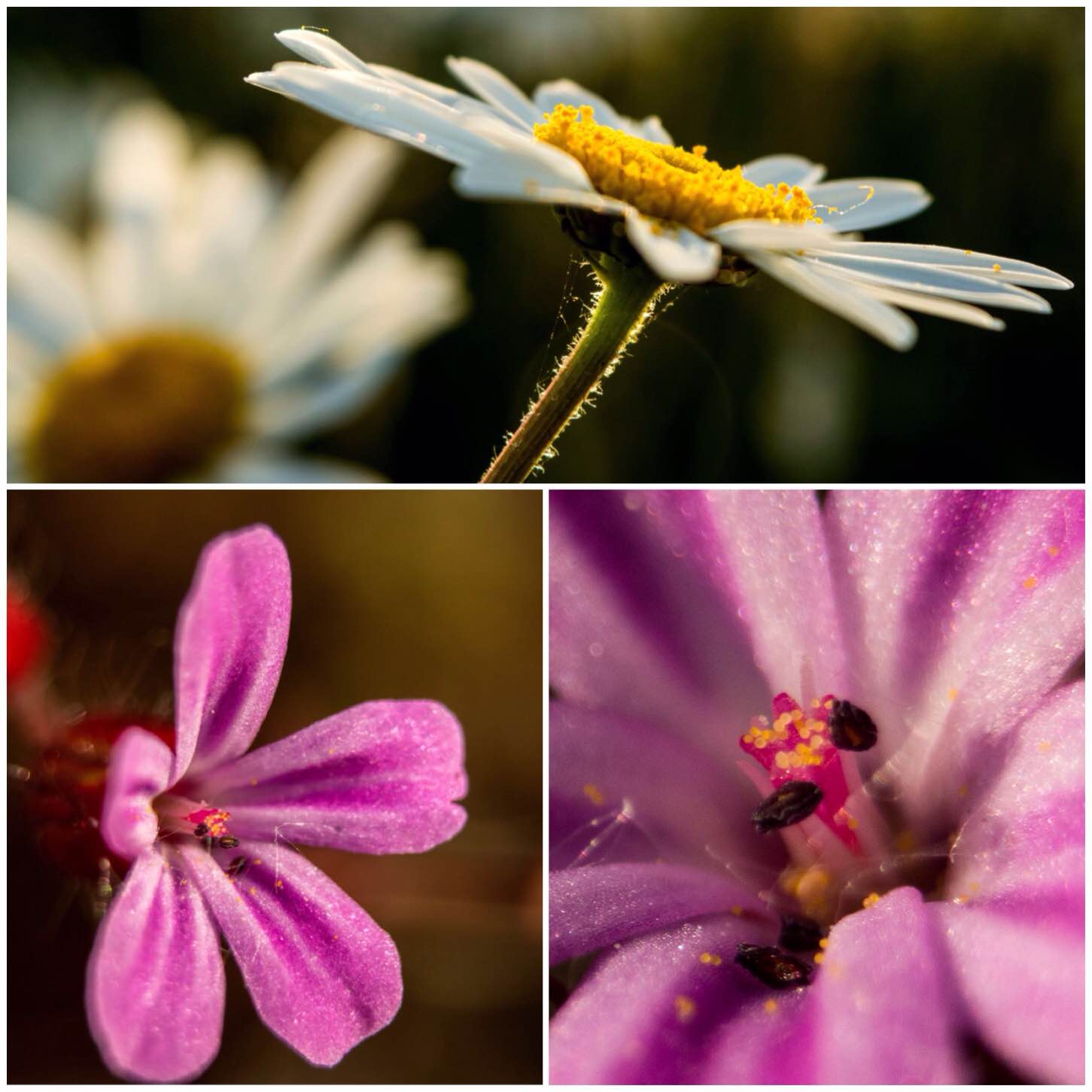 My last picture of the night was of a lonely little snail tucked up in the nook of a nettle leaf.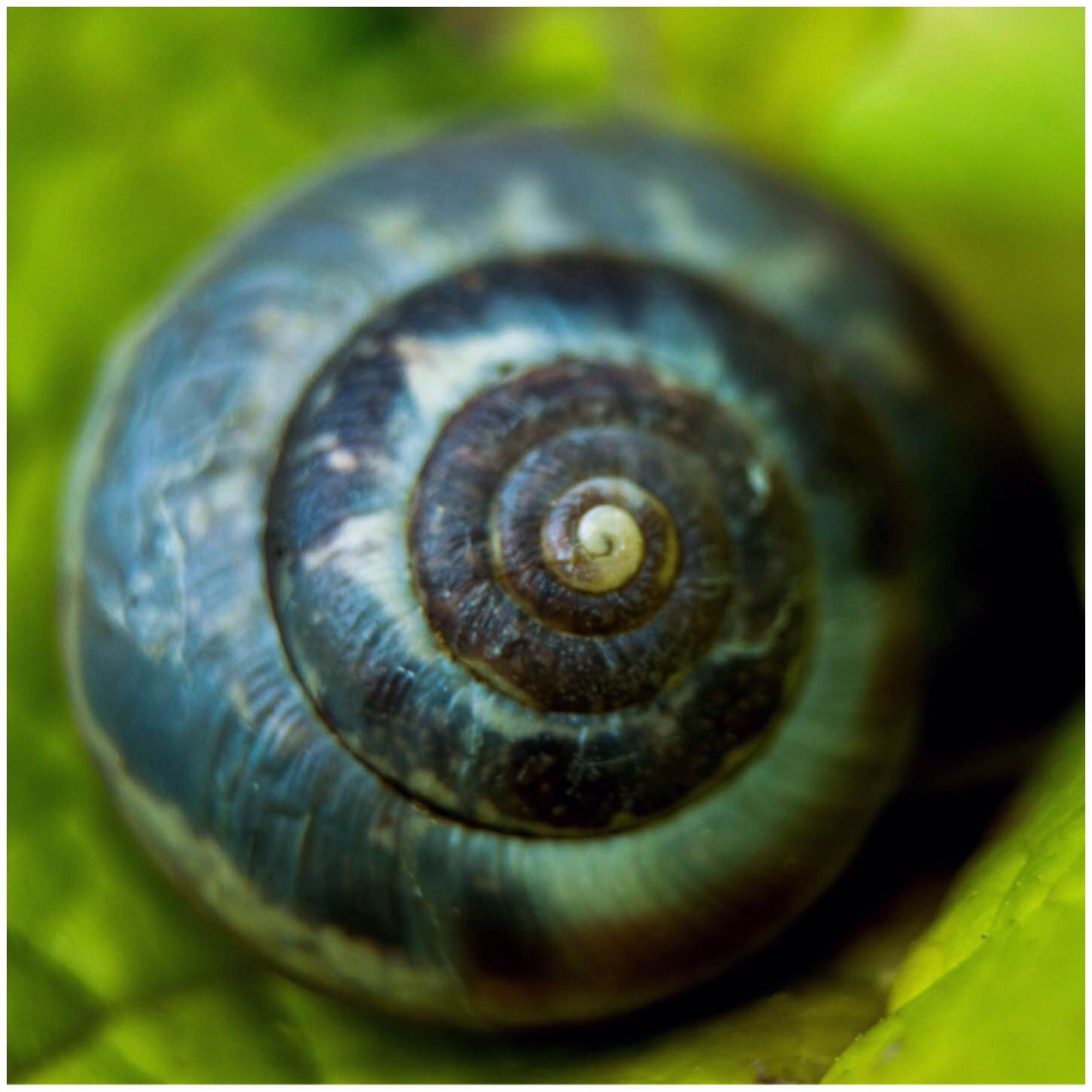 Really enjoyed getting down to the macro level again.
Cheers
George