A brilliant playground – Cadair Idris
Day 2 of our Grumpy Chums adventure brought us to the beautiful Cadair Idris range. These mountains are stunning to look at and a joy to walk.
The walk starts steeply, up through beautiful woods, with raging waterfalls and great views back down into the valley.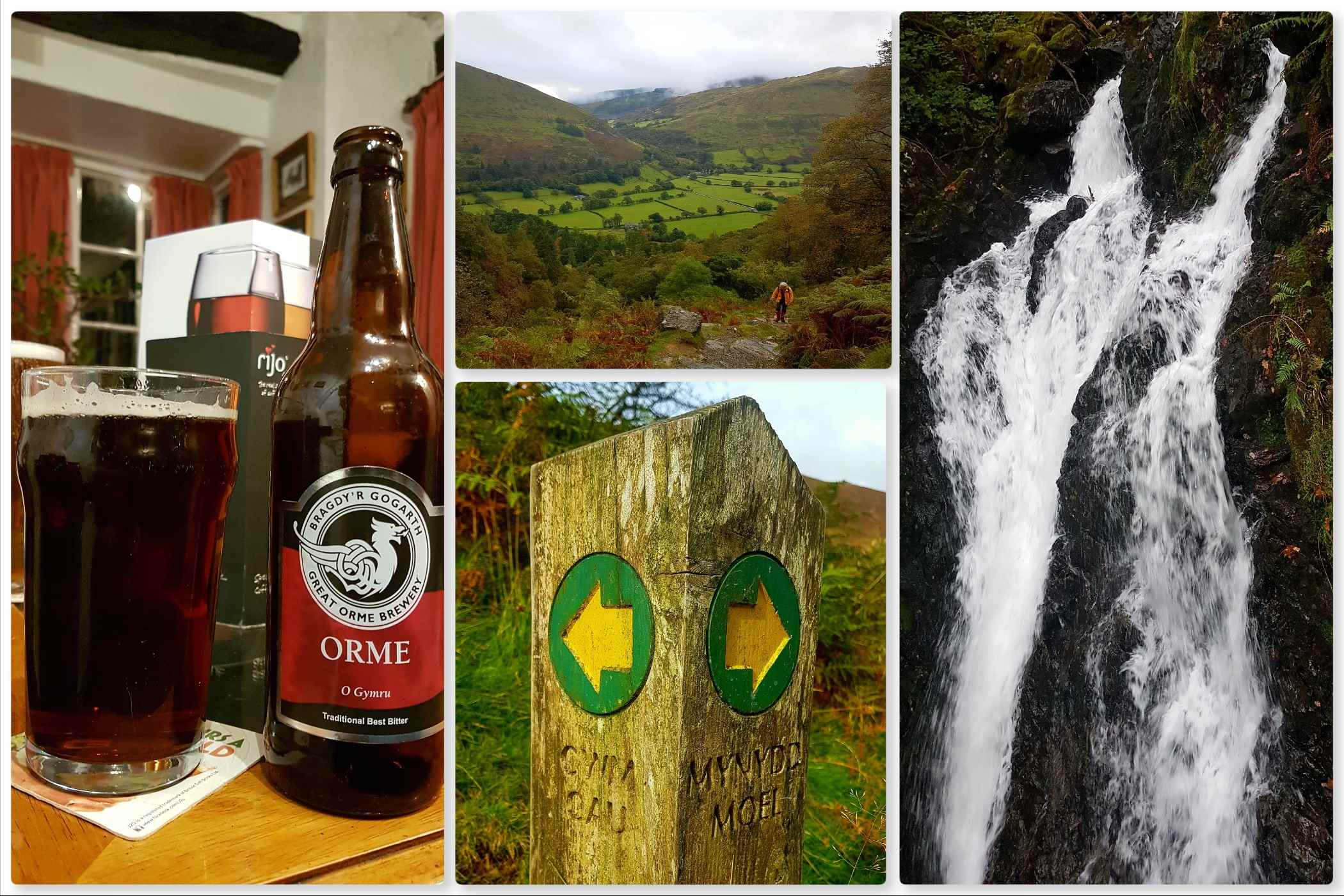 Our route was in a clockwise direction up to Llyn Cau, following the Minffordd path, over Craig Cau, Penygadair, Mynydd Moel before returning to the car park at Dol y cae.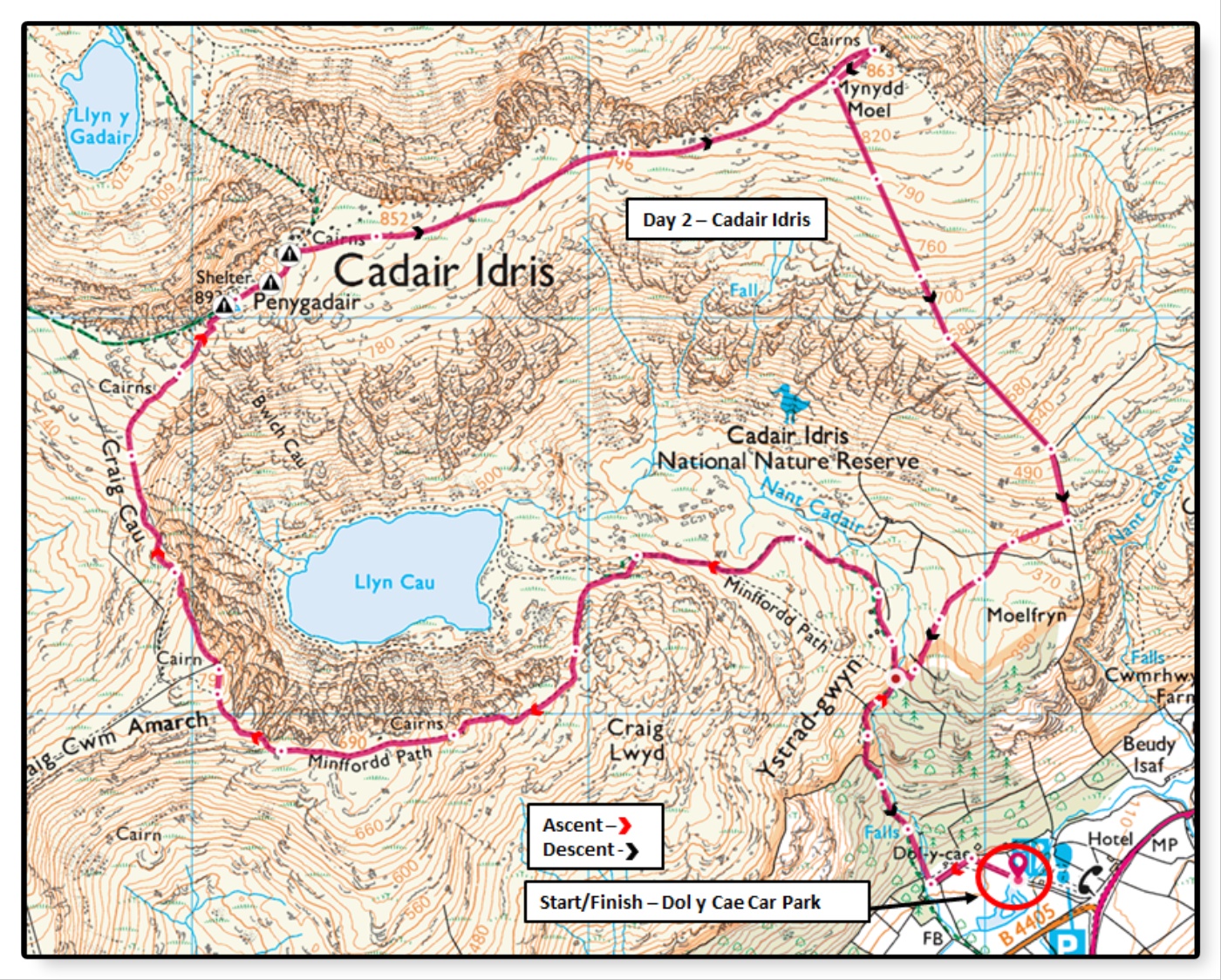 There was a good covering of clouds over the mountains however the views over Llyn Cau were stunning. Once we got up onto the Minffordd path we soon lost the views, except every now and then when a window in the clouds opened up to reveal Llyn Cau below. We stood and watched a helicopter buzzing over the water below us and I spotted a strange shaped rock on a cairn that reminded me of the 'Sorting Hat' from Harry Potter – someone had carved a Grumpy Face at its top for some reason (you can see this more clearly in the video below)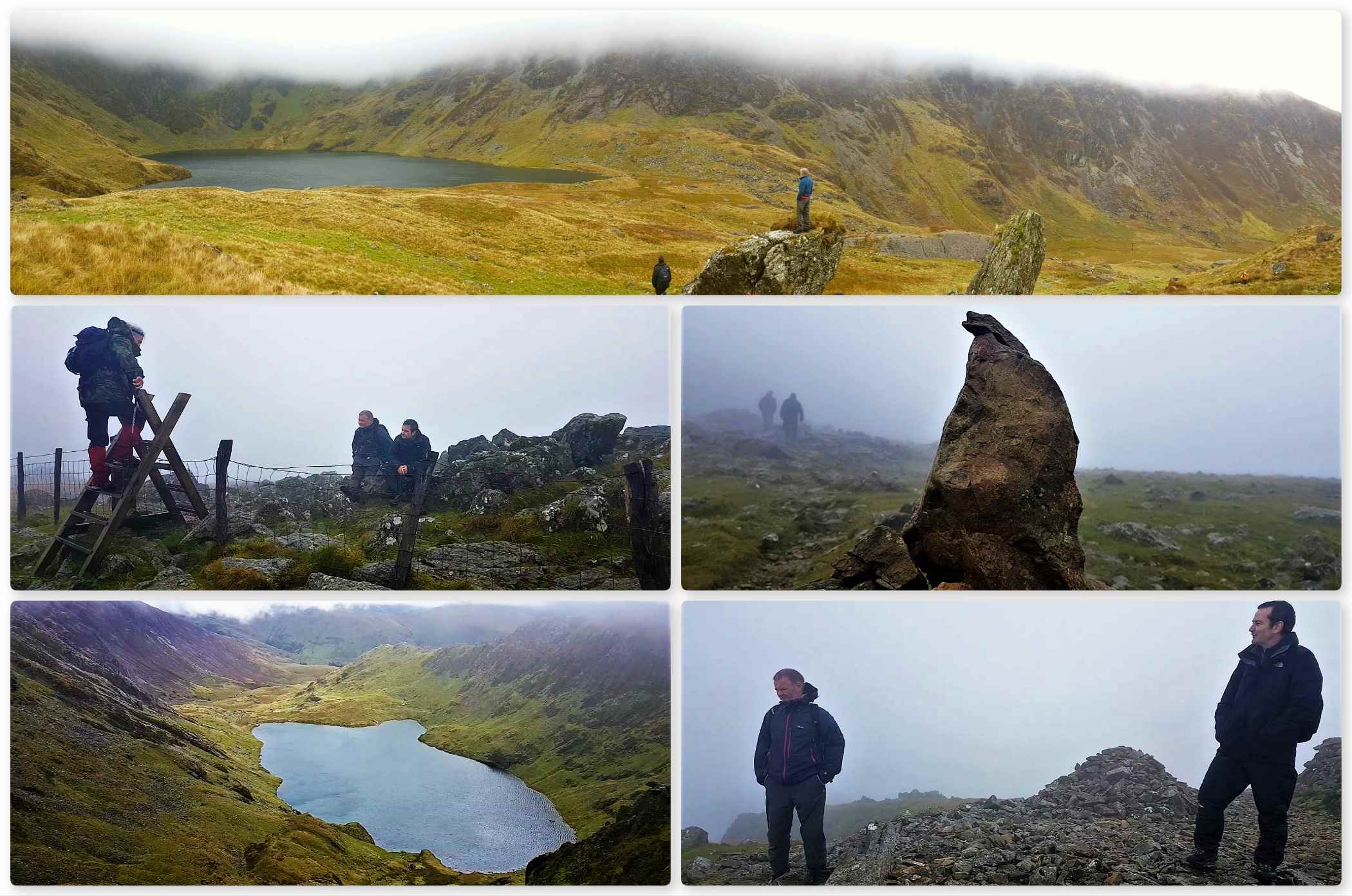 We finally reached the summit of Penygadair however the visibility was as usual zero. We had a quick break in the bothy there and were soon heading over to Mynnd Moel and down.
Half way down the clouds lifted and we were treated to a breathtaking view of the whole horseshoe.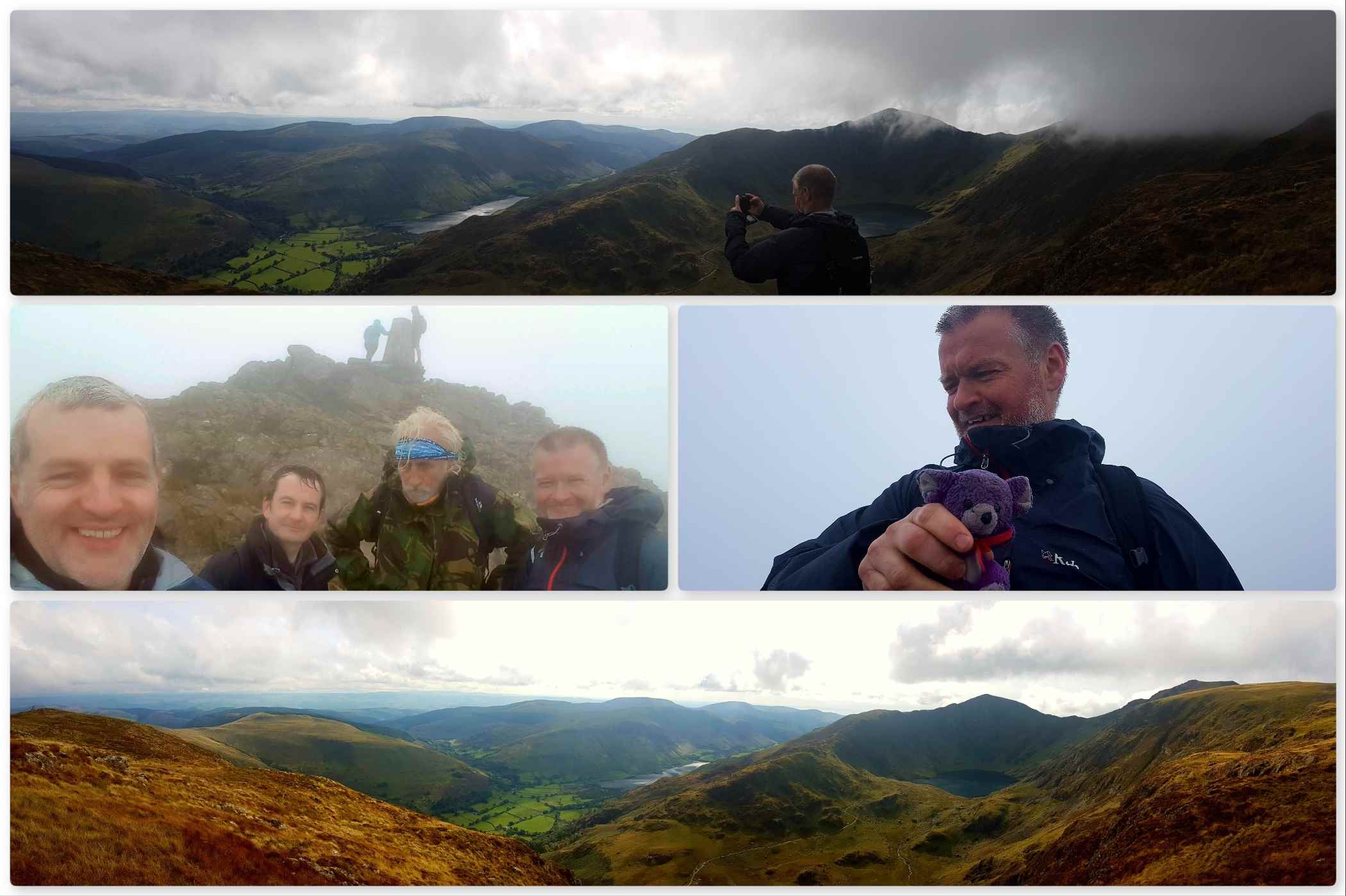 Once we got down it was time for the long trip down to the Brecon Beacons.
Enjoy the video below of what I think is a brilliant playground – Cadair Idris.
Part one of the Grumpy Chums Welsh adventure – Snowdon with the Grumpy Chums
Cheers
George