The early hours of Day 11 of the 30 Days Challenge brought us very heavy rain overnight and just in time for the tapes in my trusty old tarp to spring a leak.
The day though turned out brilliantly with the Royal Marines Cadets and staff getting up to loads of activities including fire lighting, knife skills, shooting Atlatl darts, stalking games and learning about bushcraft knots.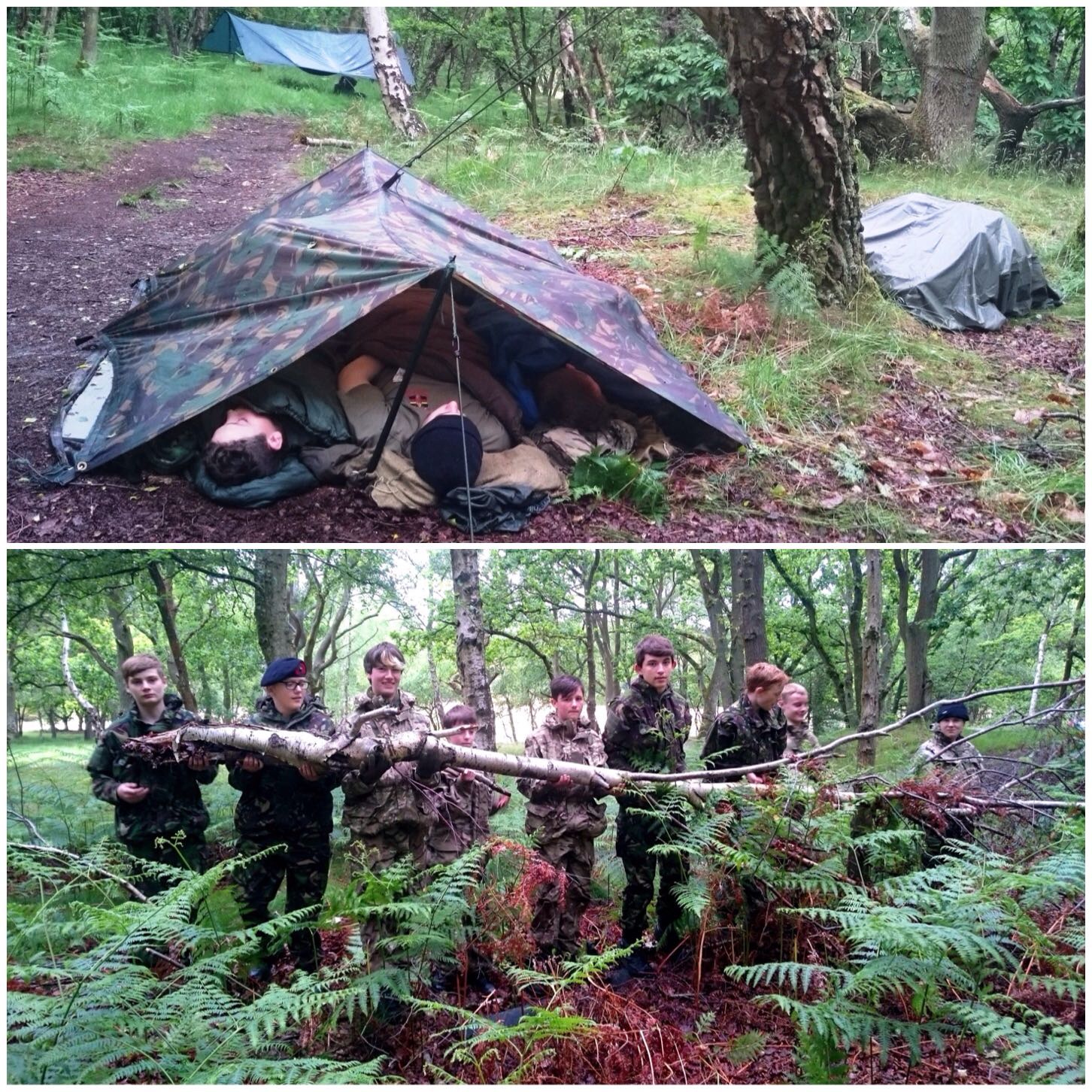 One of the main events of the day was cooking fish over the open fires (more on this in a later post) however there was plenty of other delights such as Dave's favourite cupcakes 😉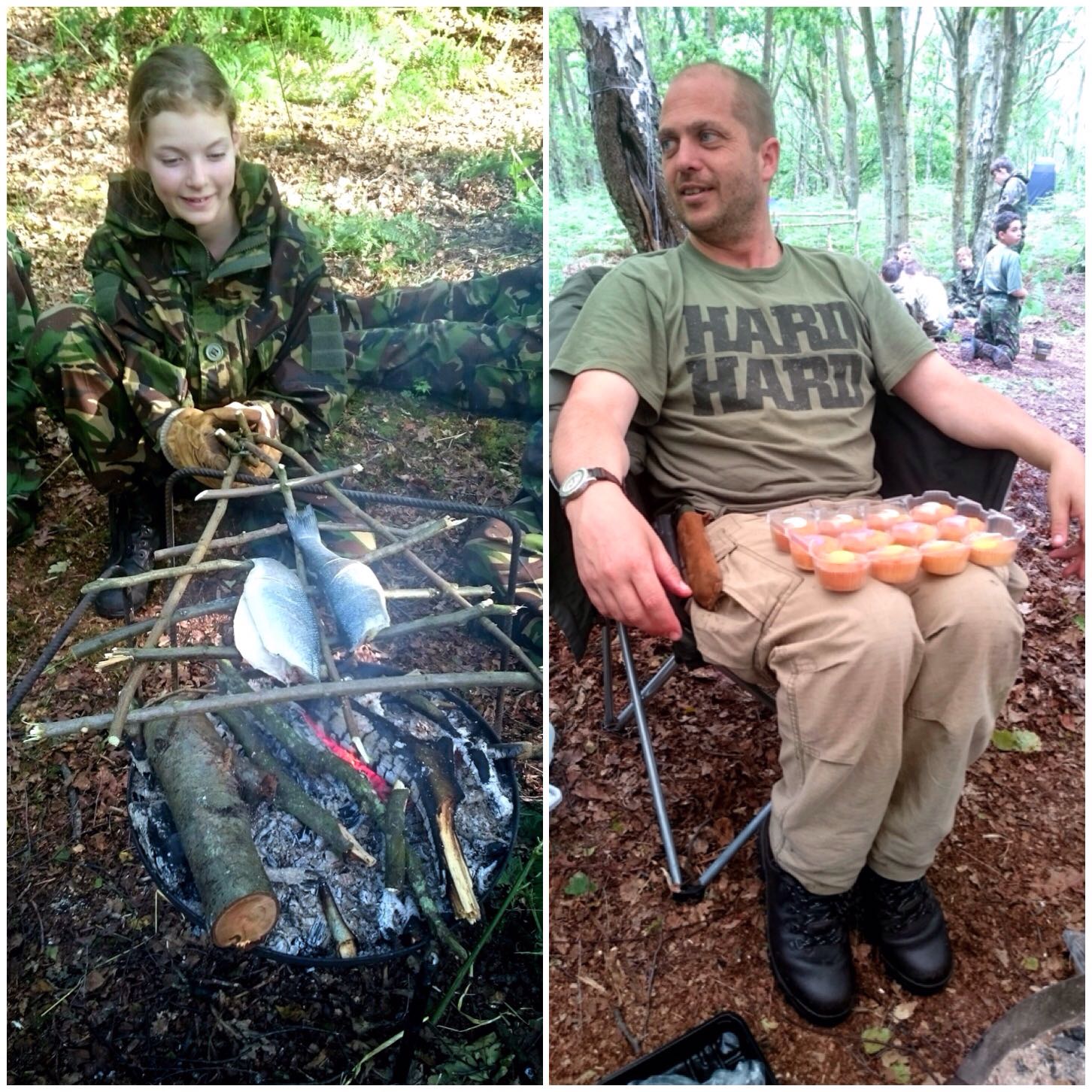 This was a long day however an extremely enjoyable one for all the cadets and staff getting back in touch with nature and having a really wild day.
Another lovely evening watching a bit of woodland TV where I can definitely see two fire faces in our little campfire picture at the bottom.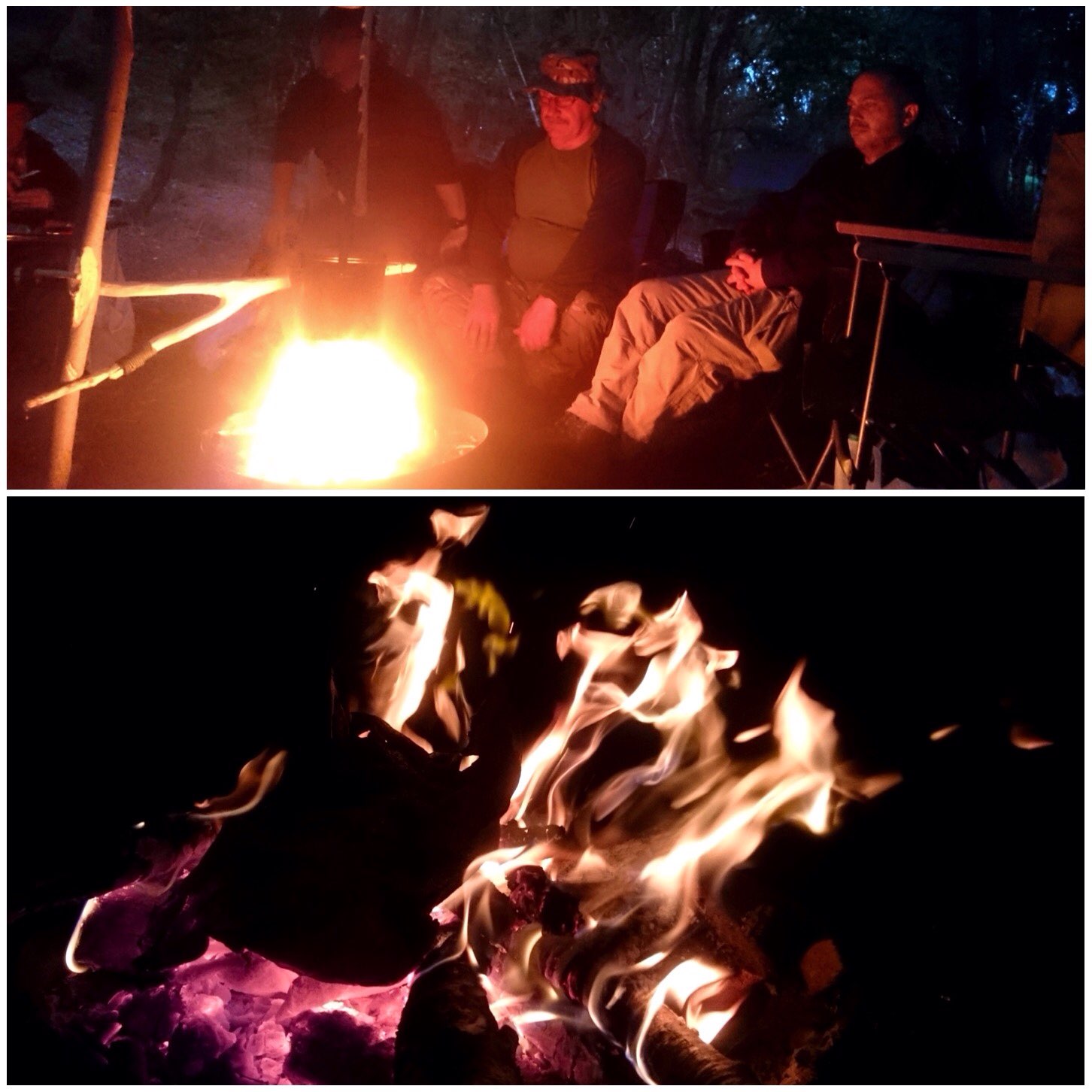 Cheers
George