Currently I am on holiday in the North West of England. I was reflecting on the fact that the 2020 Bushcraft UK Bushmoot had to be cancelled due to Covid when I suddenly realised that I had never got round to writing a blog on the 2020 Wintermoot that took place last February – pre-Covid, of course. I had published plenty of videos from the event but not actually written it up – probably due to the fact I was still digesting the enormous amount of food I had eaten in that week 🙂
The Wintermoot is held at the same place as the summer Bushmoot, at Merthyr Mawr in South Wales, and as it is a smaller affair (around 45 folk in comparison to the 200-300 at the summer event) it feels very homely. I soon had my camp set up (seemed strange with no leaf cover over me and no family with me) and the kettle on.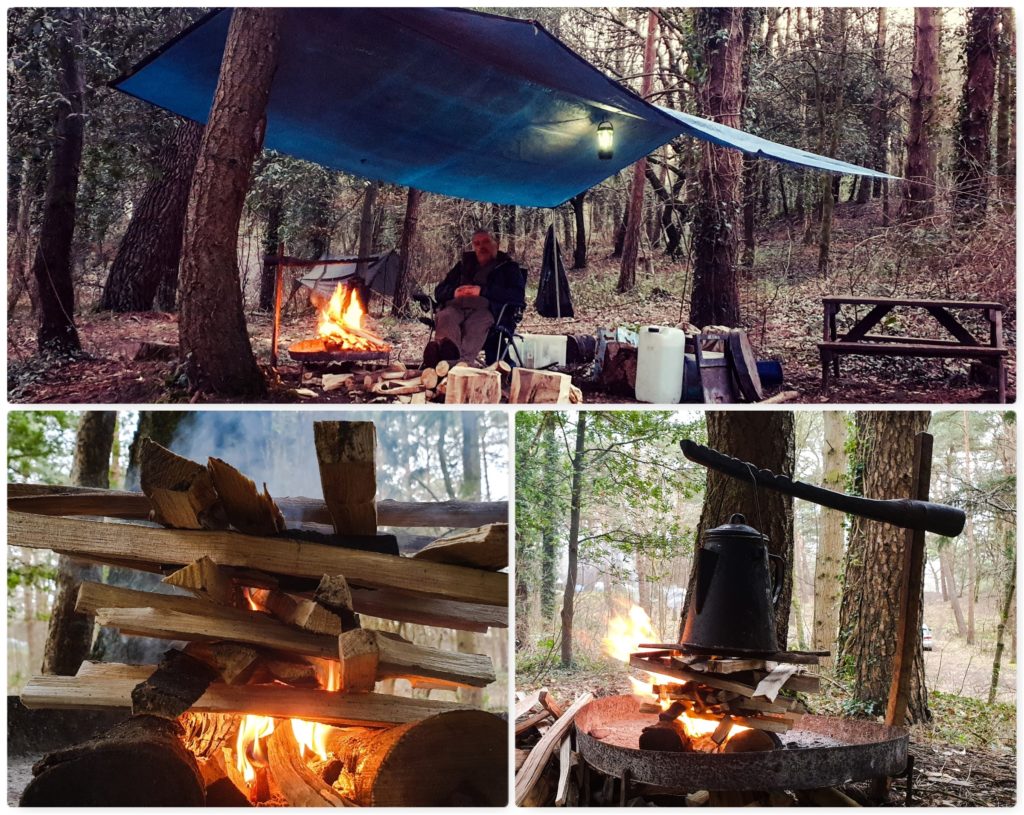 Set Up
Tony – the boss – settled on two main areas for cooking and food preparation and after a bit of strange rope work (in terms of the kitchen tent on the right) we were soon set up and the fire lit. Folk arrived over the first two days and prepared to get on with the cooking – well not me personally (I just do not have that artistic sort of mind) – my focus was on photography, video work and building campfire cooking constructions.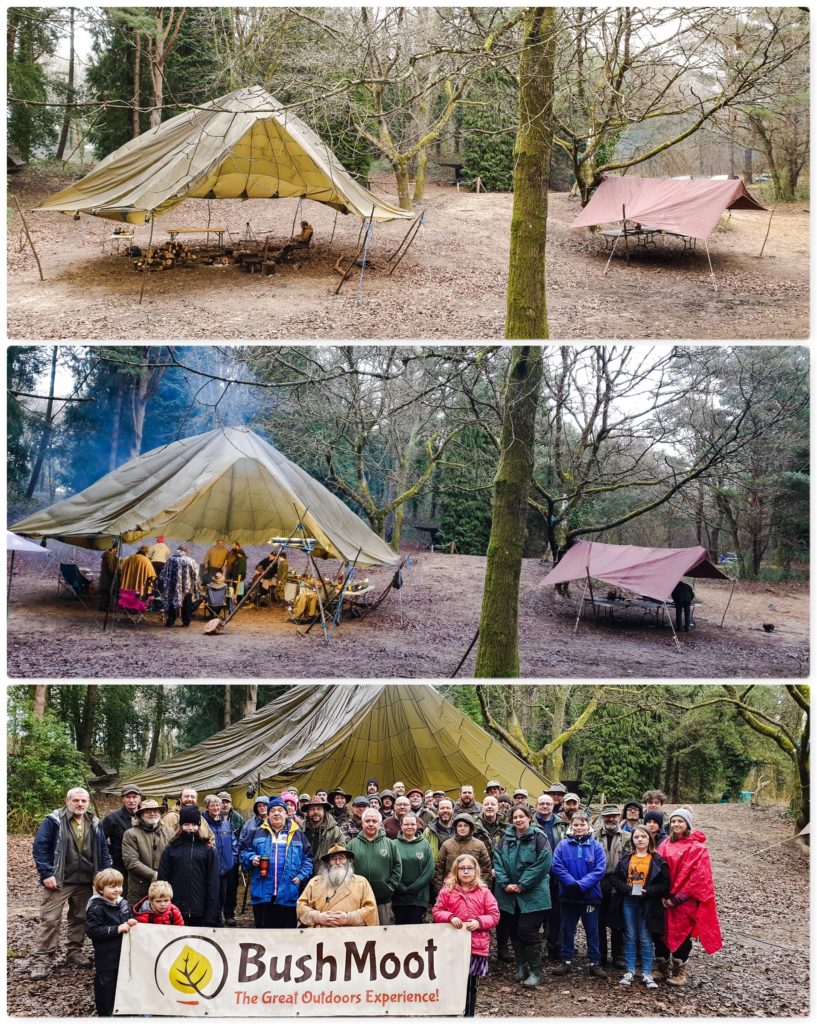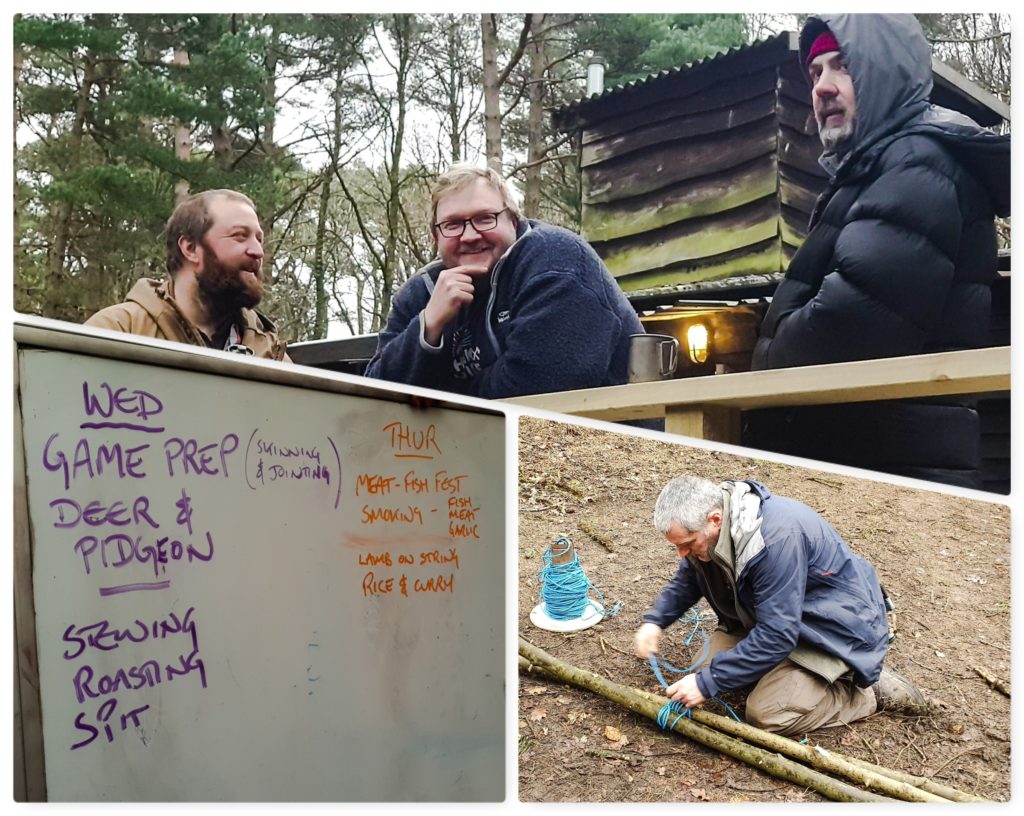 The Deer
Not sure who obtained the deer for us but after setting up the tripod it turned into a butchery class (led by Wayne) and then a shorter class on preparing the hide for tanning. Before long the ribs were slowly roasting over the fire on the rotisserie.
It was great to see everyone getting involved and trying out new skills.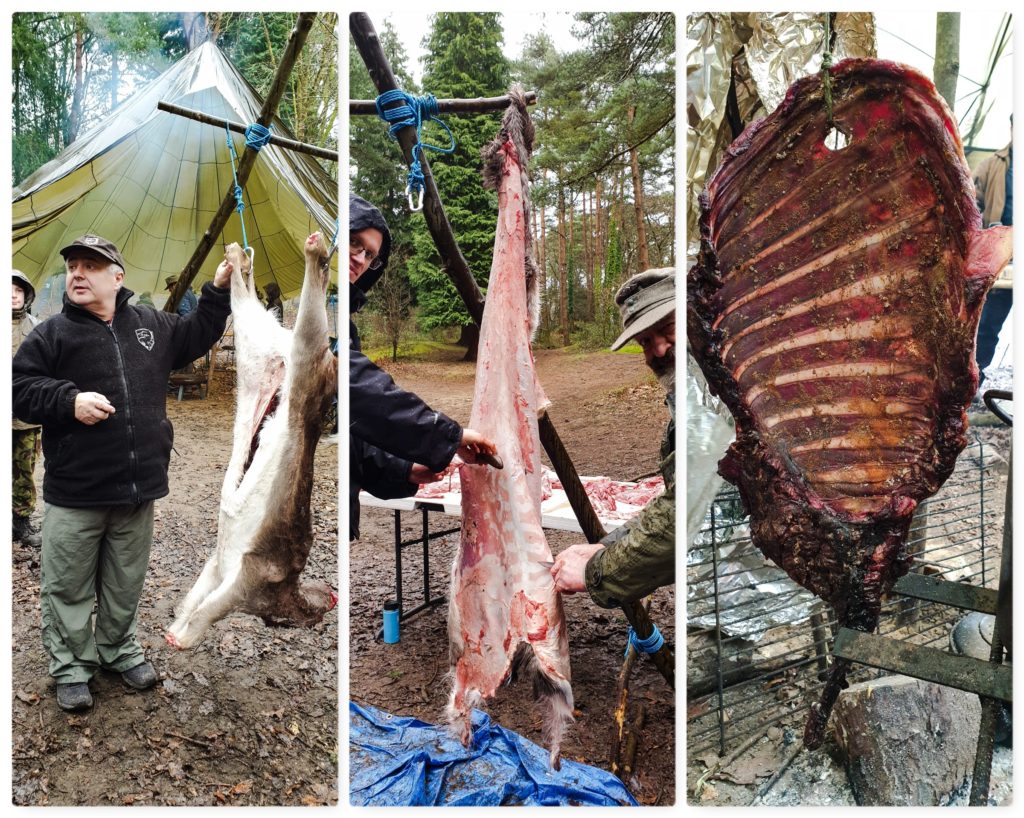 Cooking Contraptions
Throughout the week I had fun alongside a few others coming up with different set ups for cooking.
These included:
A Rotisserie with reflector
A Hot Smoker
A Spit
A Campfire Crane
An Asado
All these alongside the usual cooking with Dutch ovens, skillets, frying pans and in foil.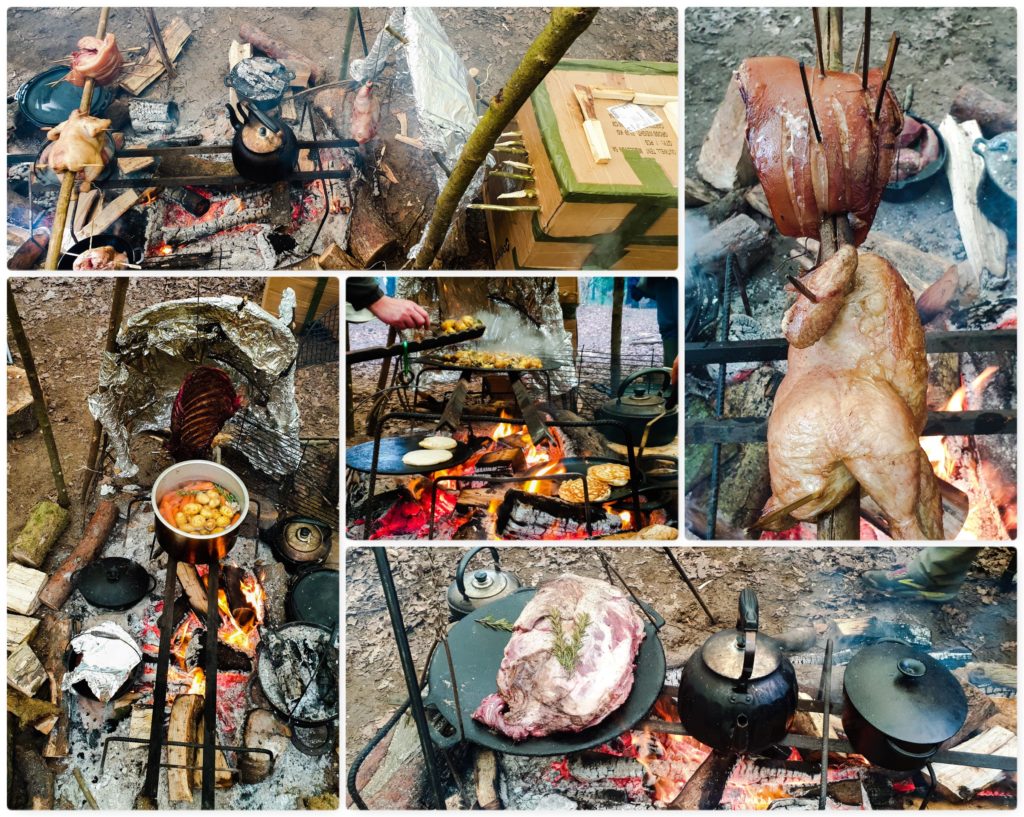 Family Time
The Wintermoot, like the full Bushmoot, is family orientated with lots of chances for the kids to get involved if they wish. Even without any snow the February temperatures were low but everyone was kept warm with the great food on offer.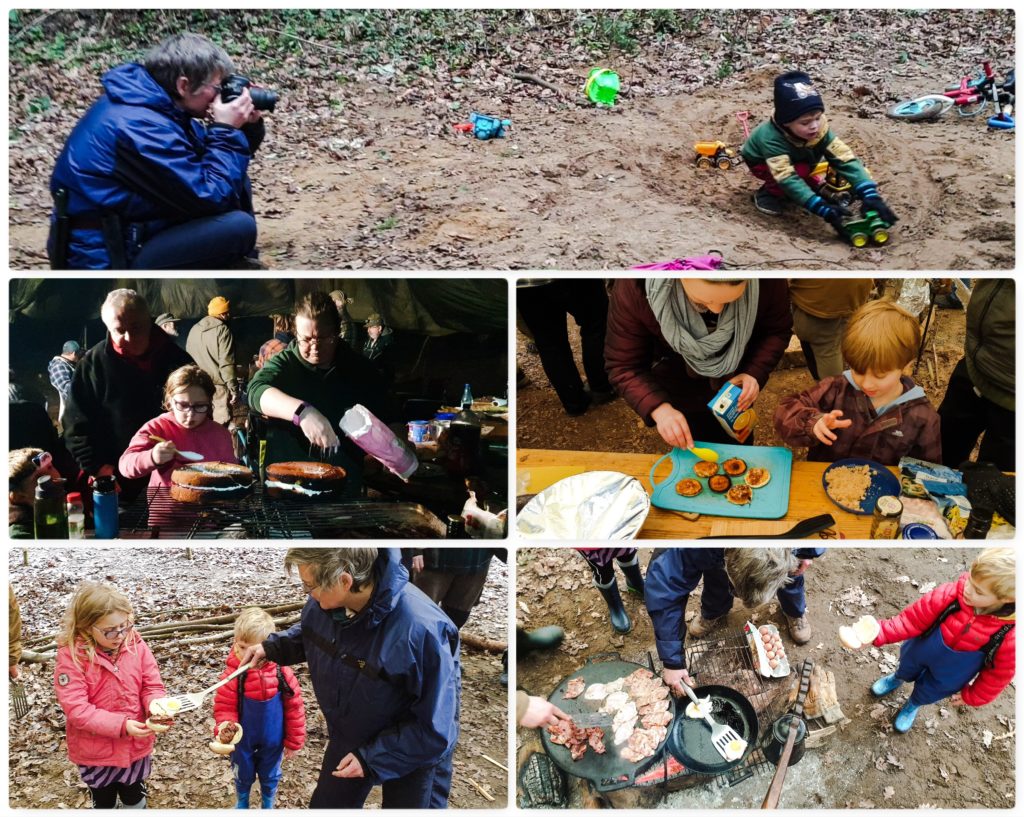 Great Dishes
As I am no chef I struggle to describe these different meals – I can but try with my photography skills – as an experienced eater I can say they were brilliant 🙂 – Lots of people helped out with the cooking but special mention must go to Beth Shepheard, Andy Illsley and Wayne Jones – as well as cooking continuously they demonstrated butchery, baking and food preservation.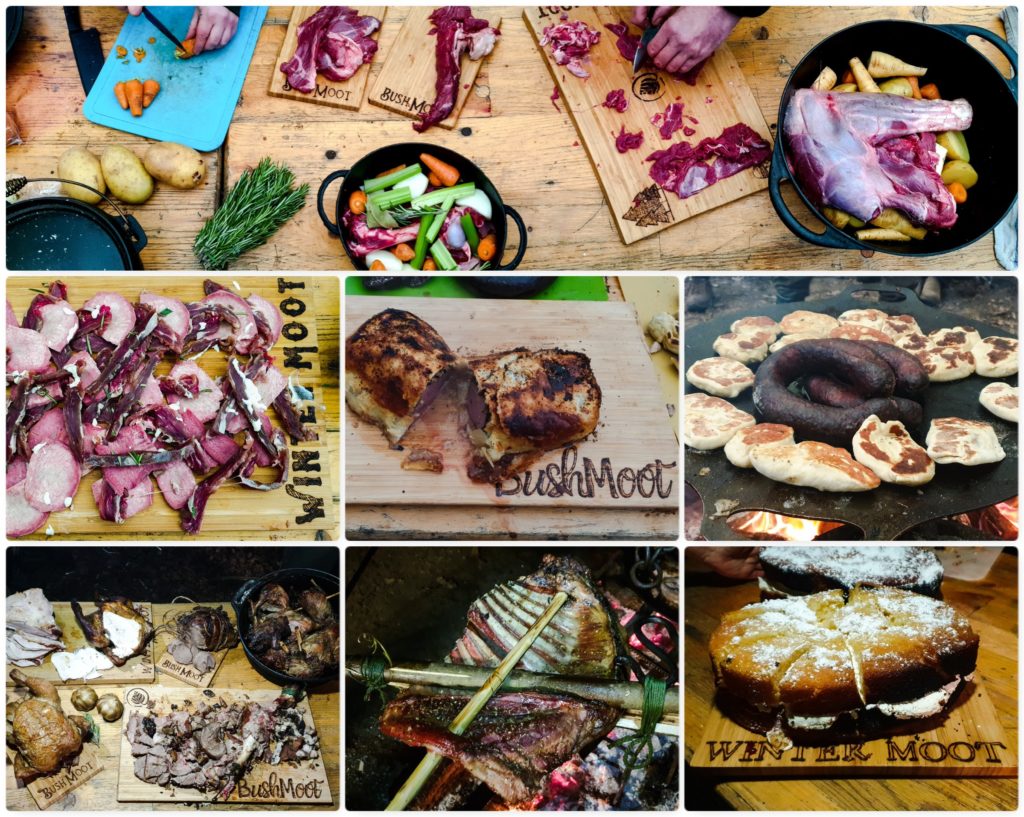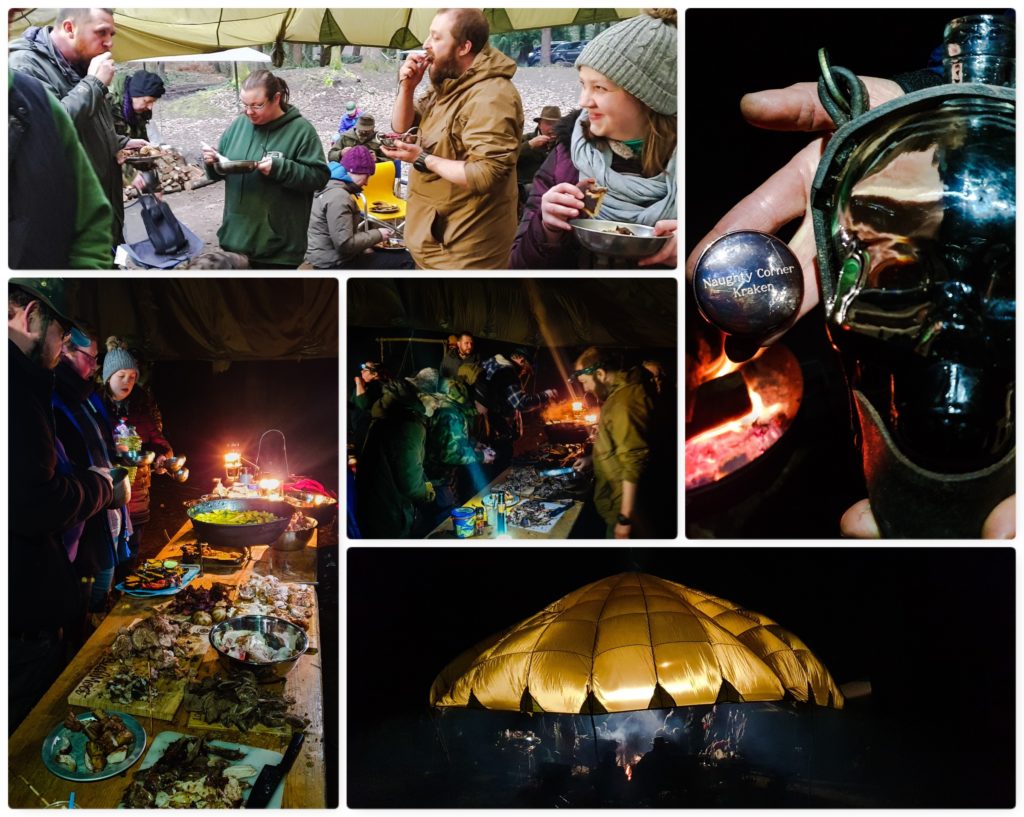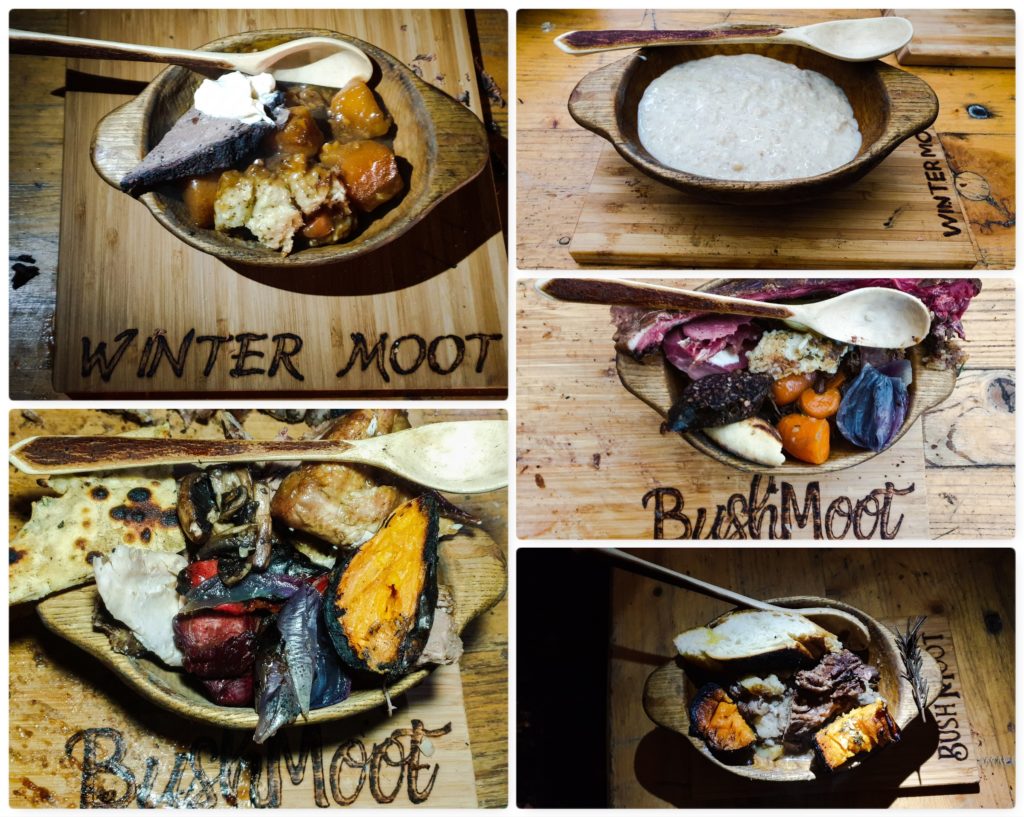 Other Fun
In amongst all this cooking and eating we managed a few other activities including fun on the range, constructing a Windlass and a bit of Jedi training.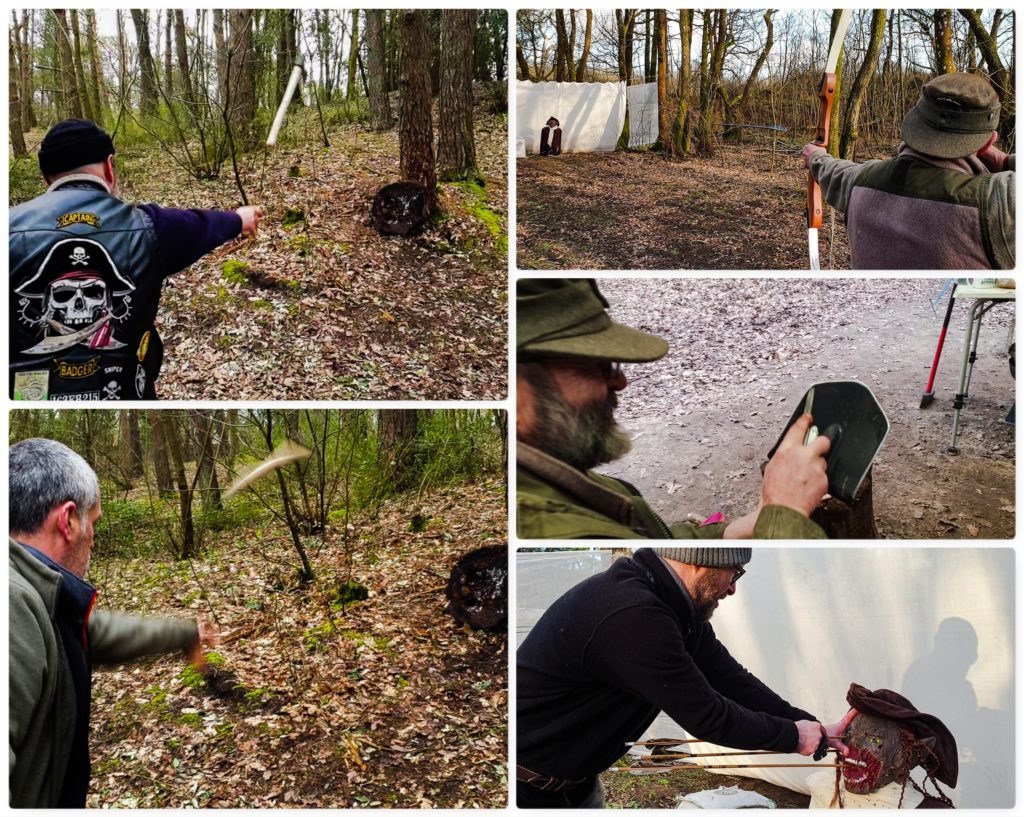 As it is a long time until next year's Bushmoot I do hope we can have another Wintermoot next February.
Stay safe and hopefully see some of you next year.
George