It has been a busy day today with all the chores of most Sundays so the wildest we got today was the back garden to do the 30 day challenge.
A couple of years ago the kids each helped me build their father and son bows. These quick bows are made from Hazel and shoot just as well as the day they were made.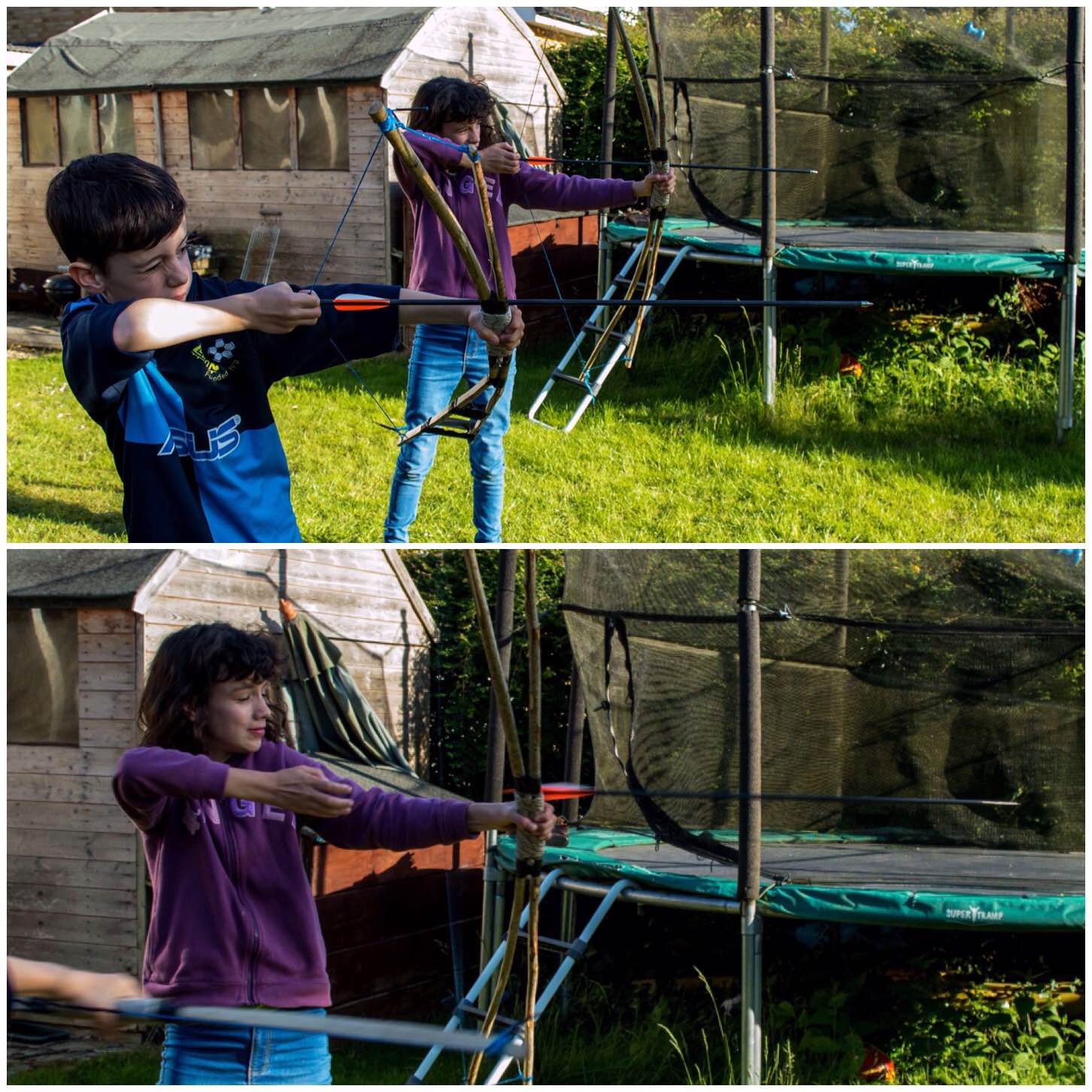 We have not had the bows out this year so after going through the basics again we had quite a few rounds shooting down the garden.
As the kids do not draw them back too far at the moment I was happy to have them shoot in the garden. Once they got their eye in they started to hit the targets.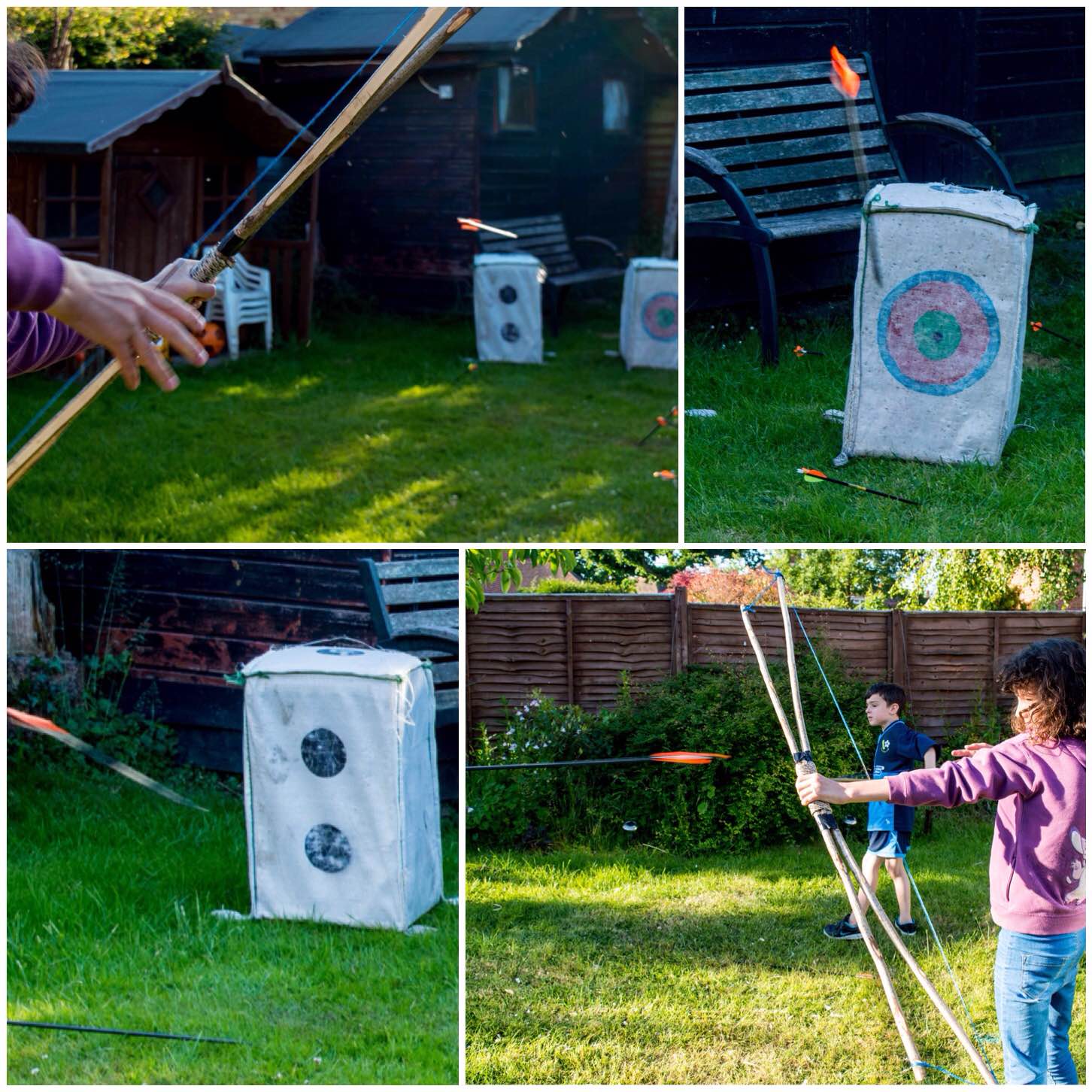 Not to be outdone I had a little shoot myself and thoroughly enjoyed spending my evening with the kids.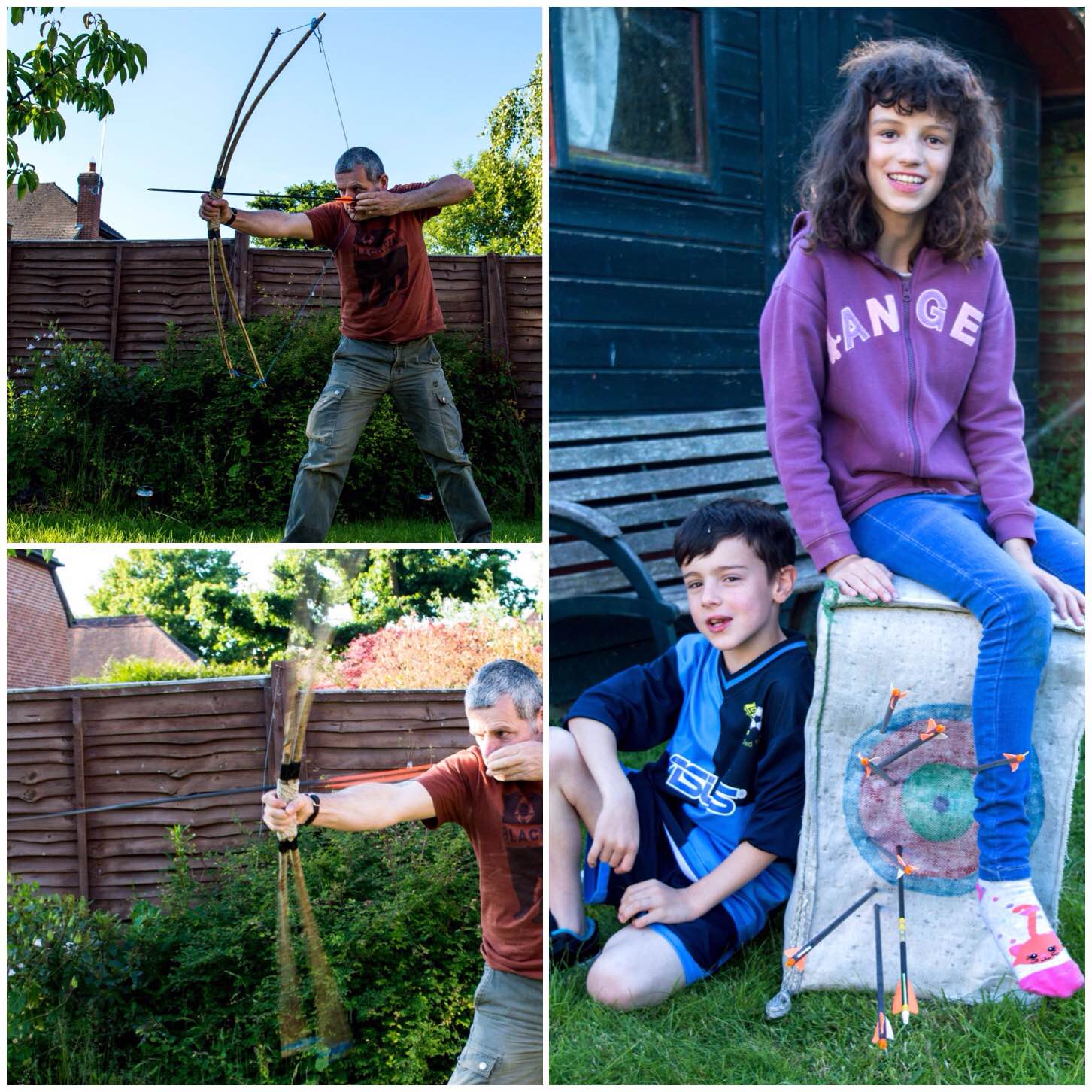 I am off to Cardiff tomorrow for a couple of nights so there will be a couple of posts on what I can find in the city.
Cheers
George