The 16th of May was a perfect day for a bimble around the village with the kids. They decided to take the scooters and even managed to keep them going on the rough woodland tracks.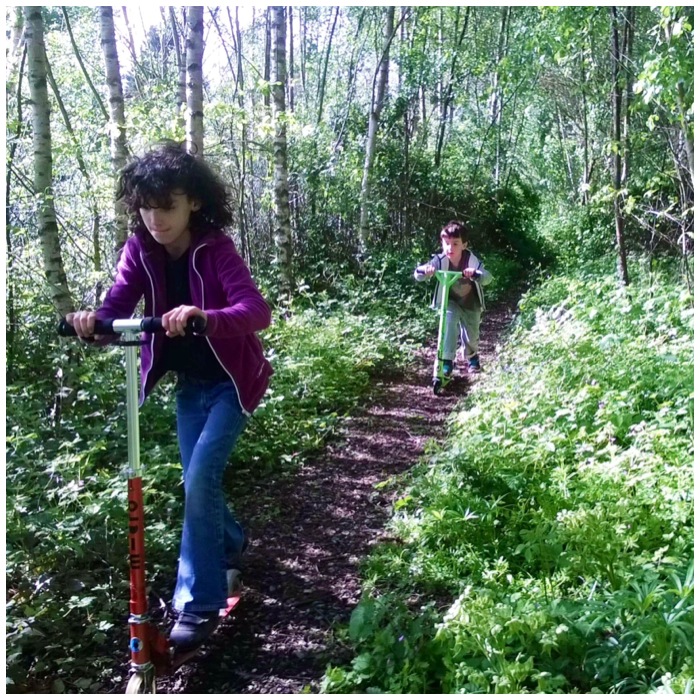 Looking good now is the common bistort and the yellow iris. I found the large sow thistle up near the Clift Pavilion.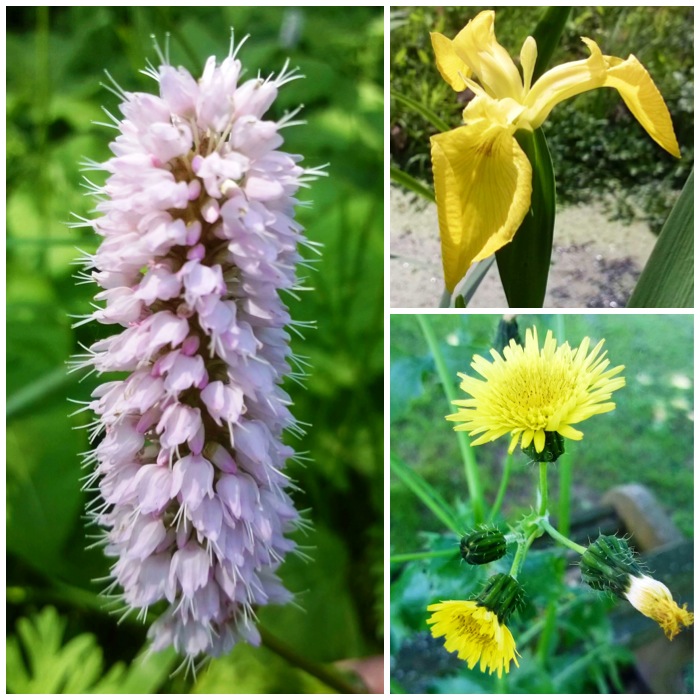 I passed by many dandelion seed heads but this one caught the light just perfectly.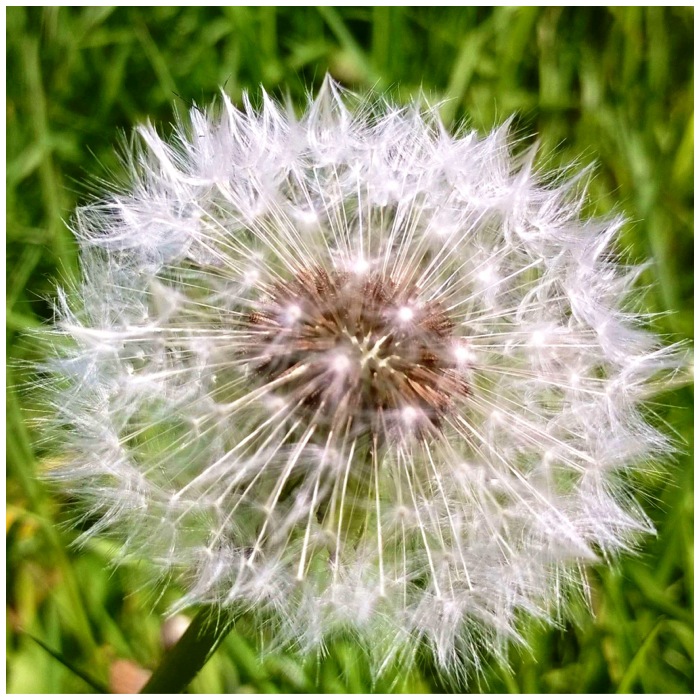 The meadow by Lane End proved a good place to explore.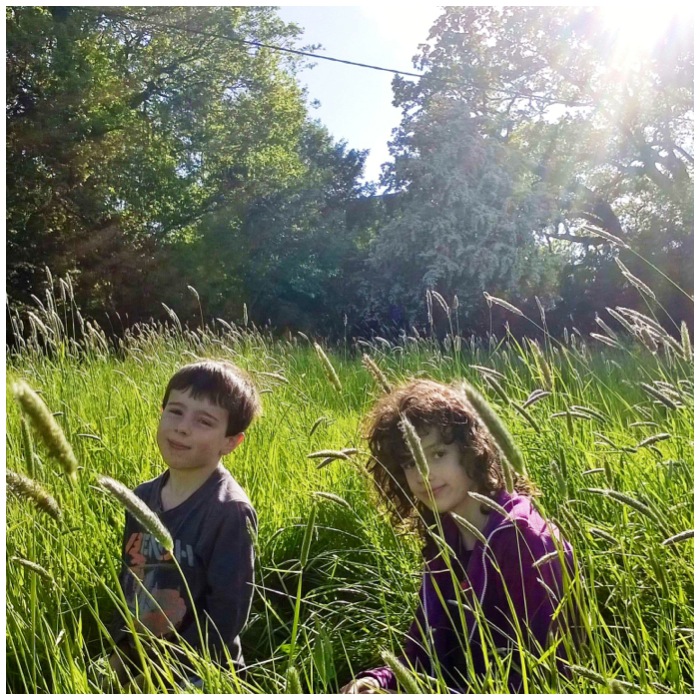 The wild strawberry leaves and flowers are well out around the whole village but I saw my first buttercups and red clover this week.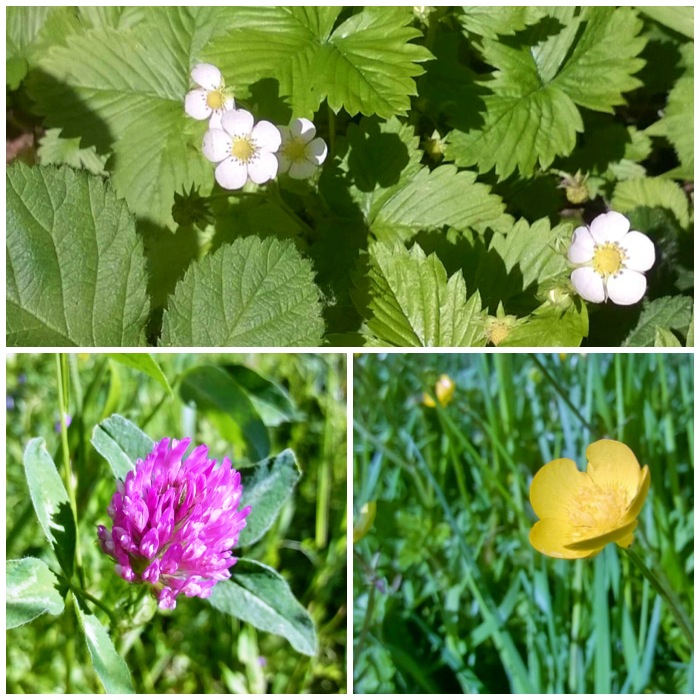 This large horse chestnut is one of the trees I am monitoring for the whole year. The sun looked nice as it shone through it. The blossom is still looking good on the horse chestnut and at the foot of it I found these ferns uncurling.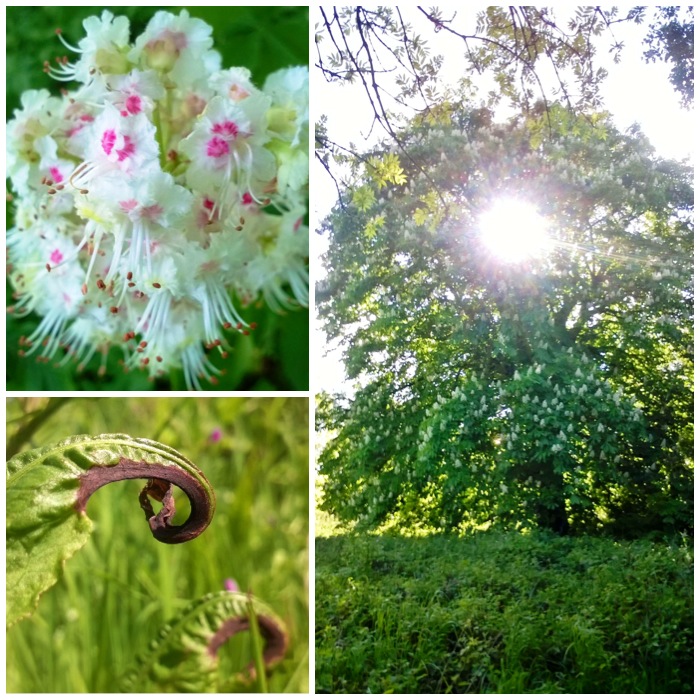 We had a good look around the meadow but there are not too many plants flowering yet.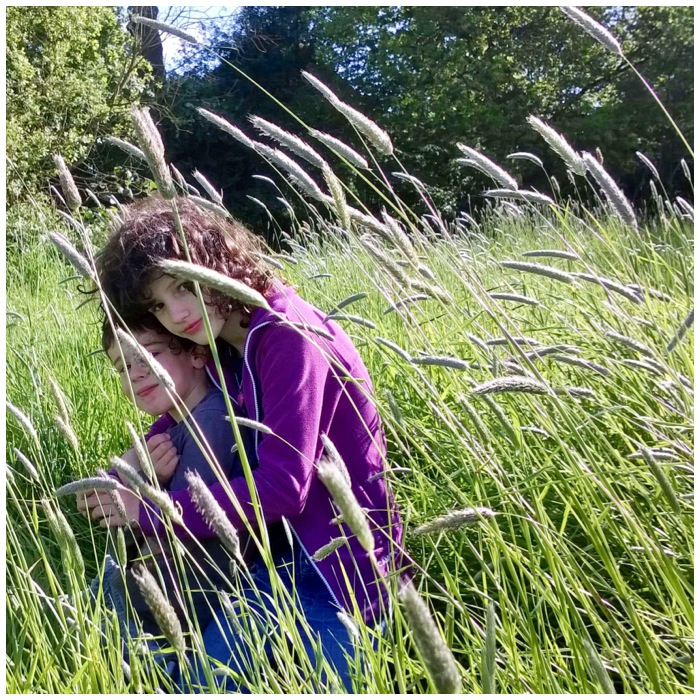 I did spot that the cherry tree near the pond is starting to produce its fruit now. Catherine and Finlay were also on the lookout for tracks (this one is deer) and tadpoles.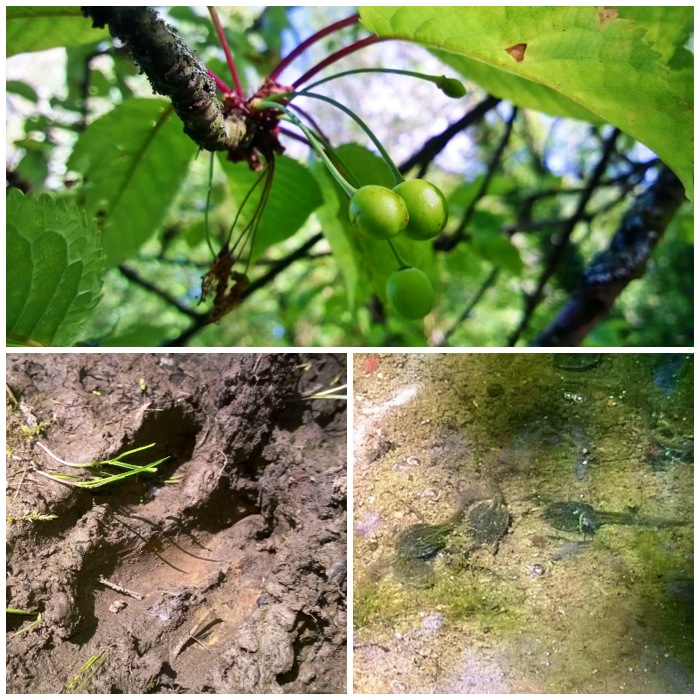 One of my favourite snacks while out foraging is the pignut. I found that they had just started to flower in our area now.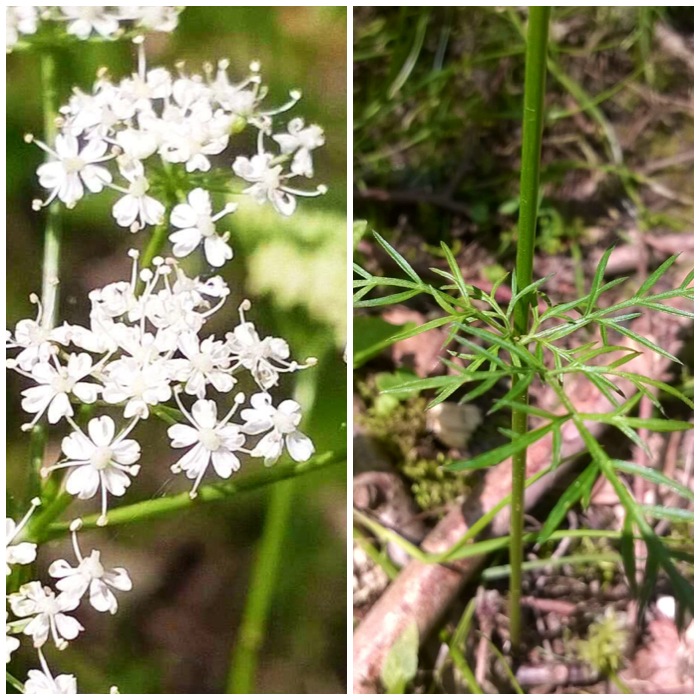 I do not really know my birds but Catherine and Finlay took some time out to lie back and see what flew over them.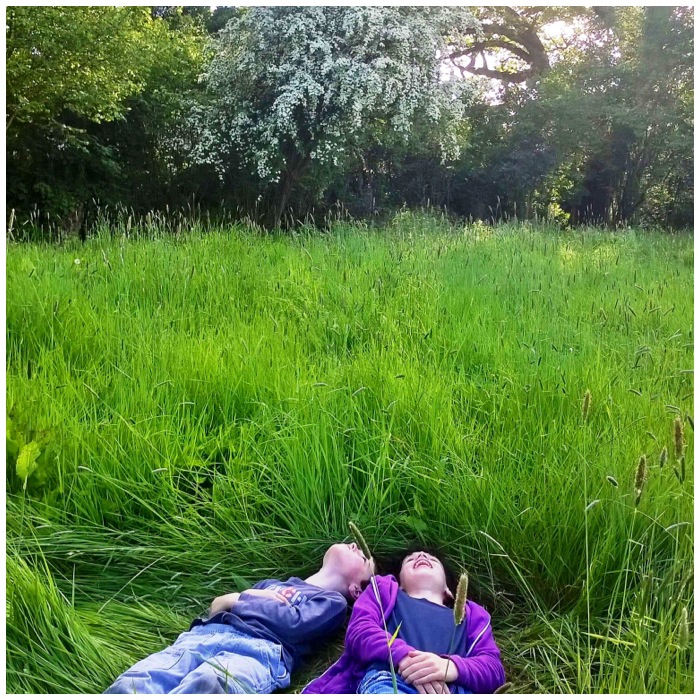 The orchids in the Frith are still hanging in there but I expect to see them disappear over the next few weeks. In the damp ground we did find a pheasant track and spotted that the Brooklime was appearing now.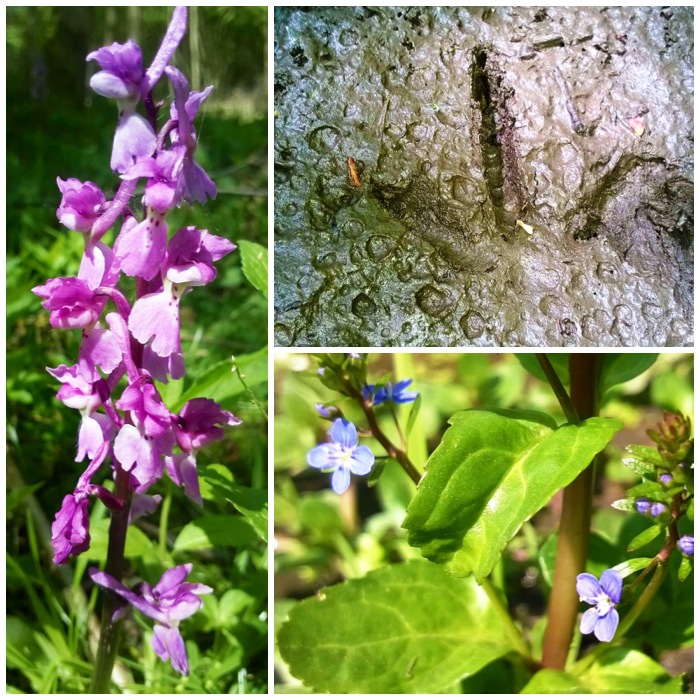 The bluebells have started to die back now but still make a beautiful sight. The stichwort and mayweed are looking at their finest though at the moment.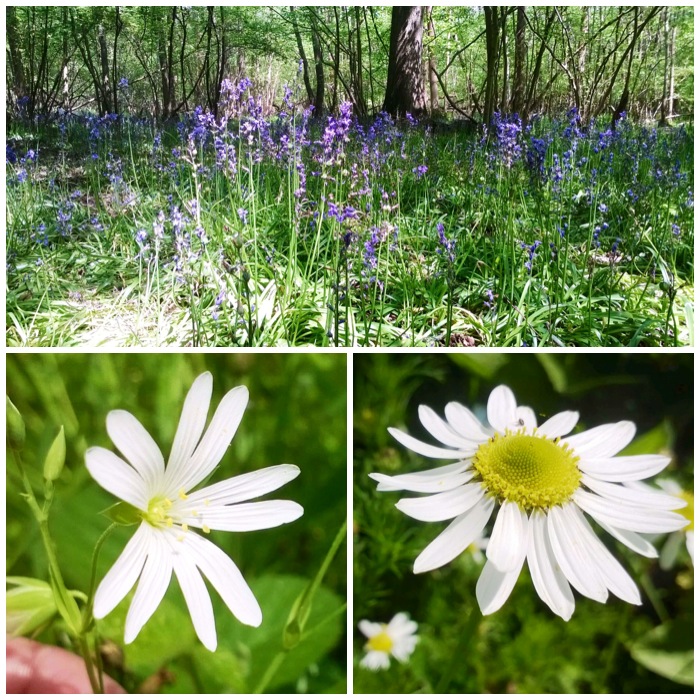 The kids had soon had enough of lying about and started scrambling over the alder and willow trees.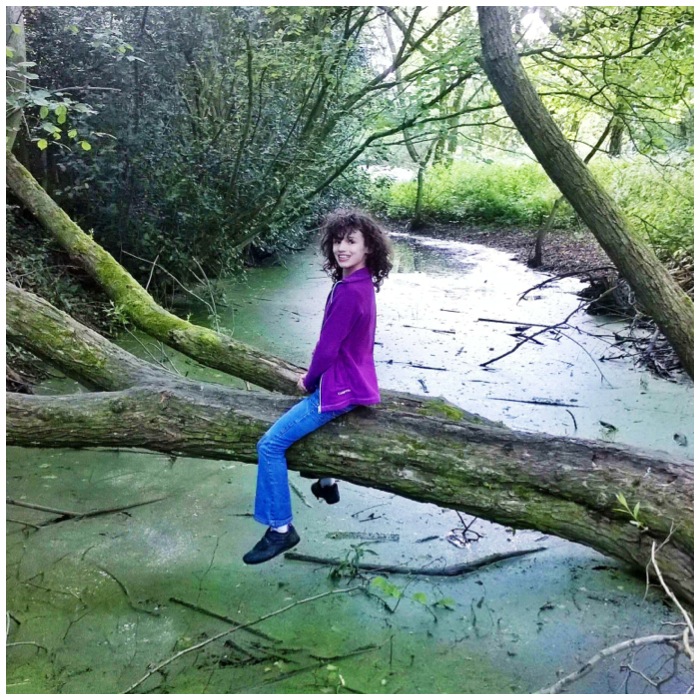 The ash is finally out: it must be one of the last trees to burst into life in the Bramley area. Out near the playground by the new estate the white campion is in full bloom and in the Frith we spotted what looked like a badger print, deep in the wood well away from dog walking tracks.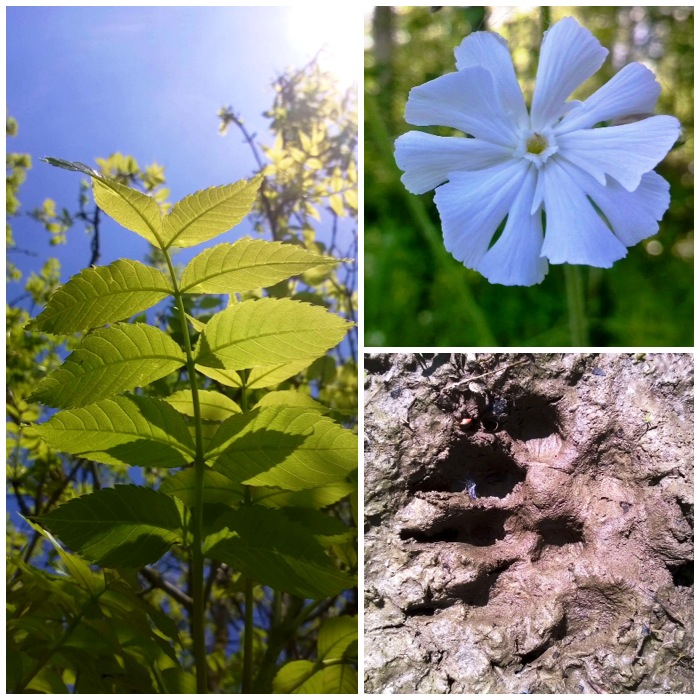 Still to be found there are the lovely yellow wood avens and blue forget-me-nots, and the grass seed heads are standing tall.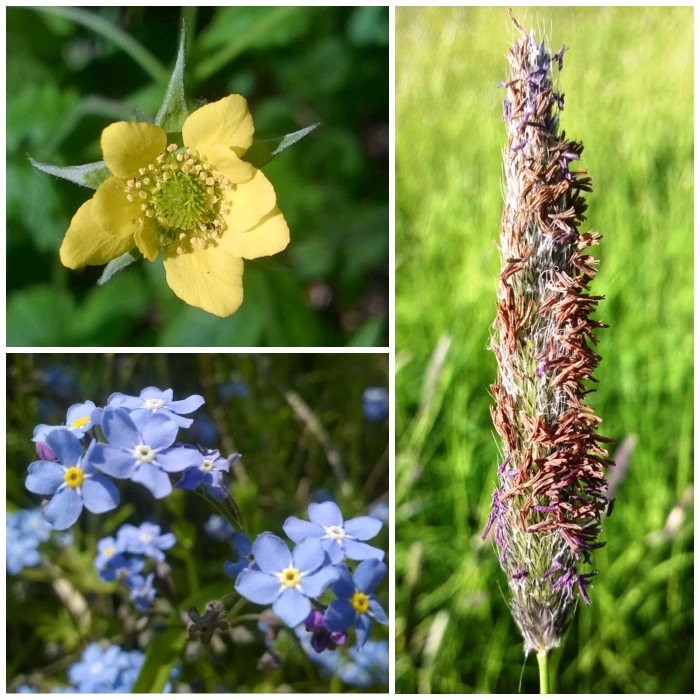 Needless to say Finlay needed to get in on the tree climbing act.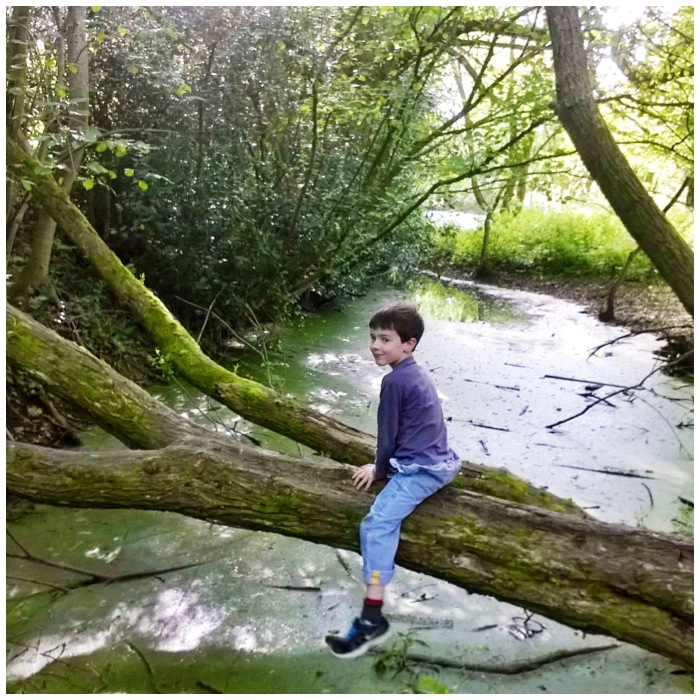 I found what looks like a water hemlock by the stream next to our house. Beautiful but deadly.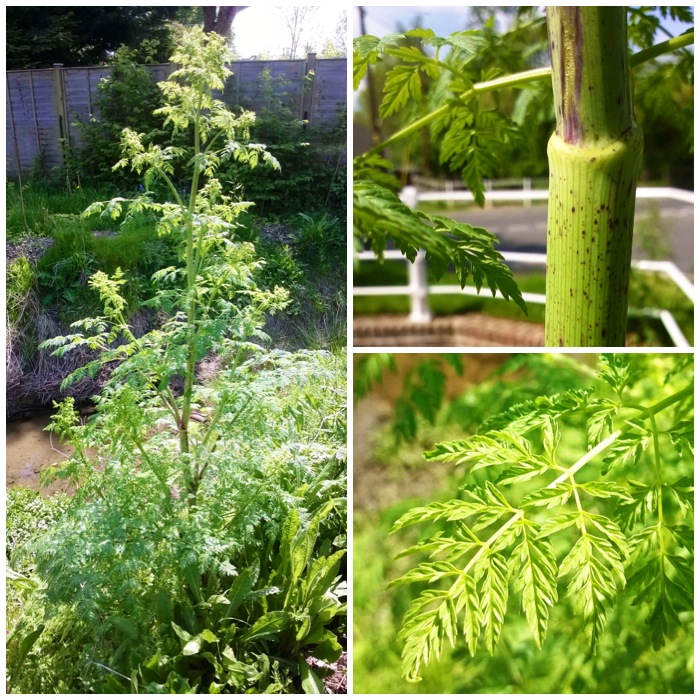 Last picture is of a couple of tracks from I have no idea what animal: any ideas?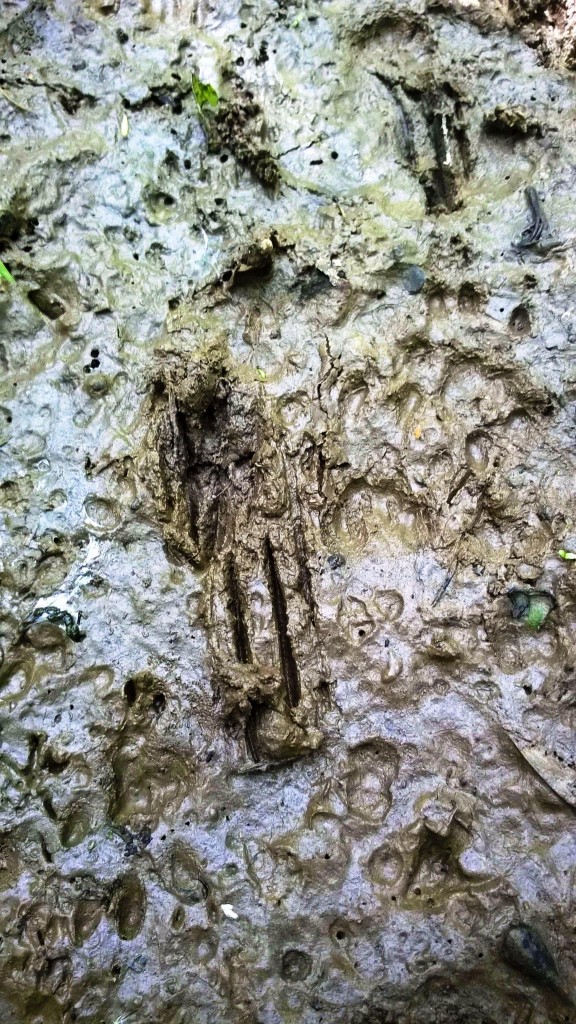 This was an excellent bimble around Bramley and I am now looking forward to seeing all the early summer flowers that will soon be appearing.
Cheers
George