you are either good enough or you are not…….
Way back in 2010 our Sea Cadet Adventure Training team in London decided to get a licence to train and assess our instructors to become nationally recognised Expedition Leaders – this was through Sports Leaders UK and was titled the Basic Expedition Leader (BEL). Bar one year since then we have been training and assessing our instructors to become Expedition Leaders.
Due to changes in the industry wanting to make these qualifications more descriptive to their role the title has been changed to the Lowland Expedition Leader (LEL) award – fair one as far as I am concerned – so this post is dedicated to our last seven BEL students to be assessed last year: Nina, Donnah, Matt, Scott, Tony, Sharon and Gary.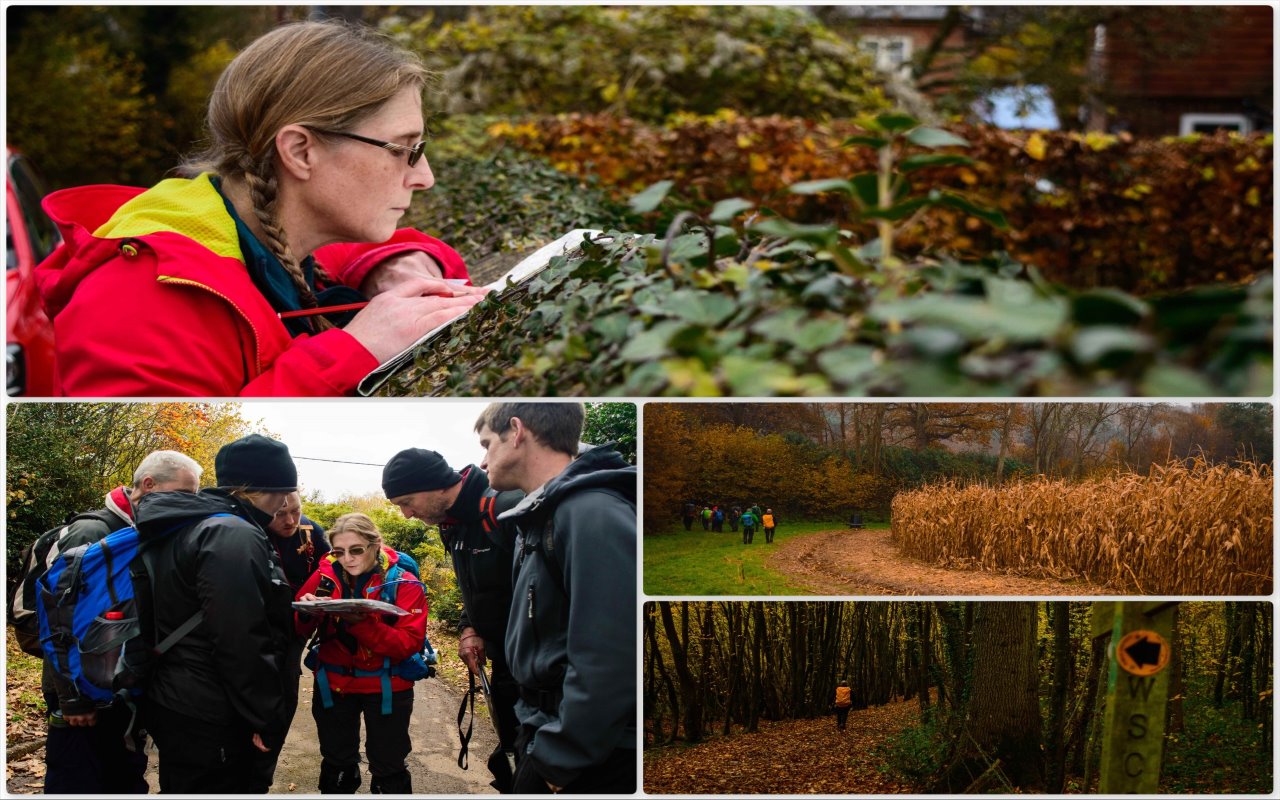 The assessment weekend happened in November 2017 in and around Ashdown Forest. The students were assessed on their navigation skills, group management, knowledge on kit & equipment and their levels of nature awareness.
Along the way everyone had to give 5 minute 'on the hoof' presentations as well as running classes back at base. Over the previous 10 months we had worked closely with all the students and had seen them working with cadets in the outdoors so were confident of their abilities.
We do not assess the students on our own as we have to bring in an independent assessor and a representative from Sports Leader UK to oversee everything on the weekend – there is no skimping on this assessment – you are either good enough or you are not.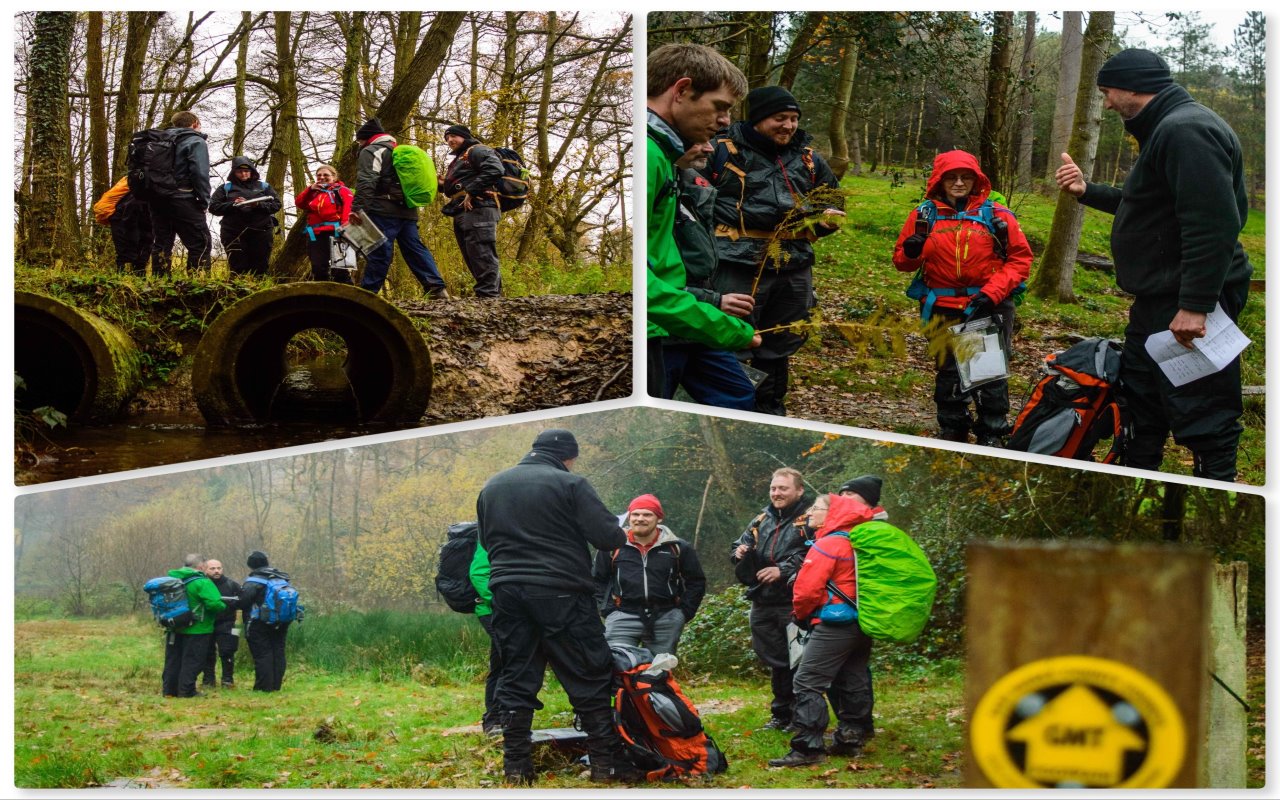 It is not all stressful – we do have fun along the way – well mostly the Area staff do I suppose 🙂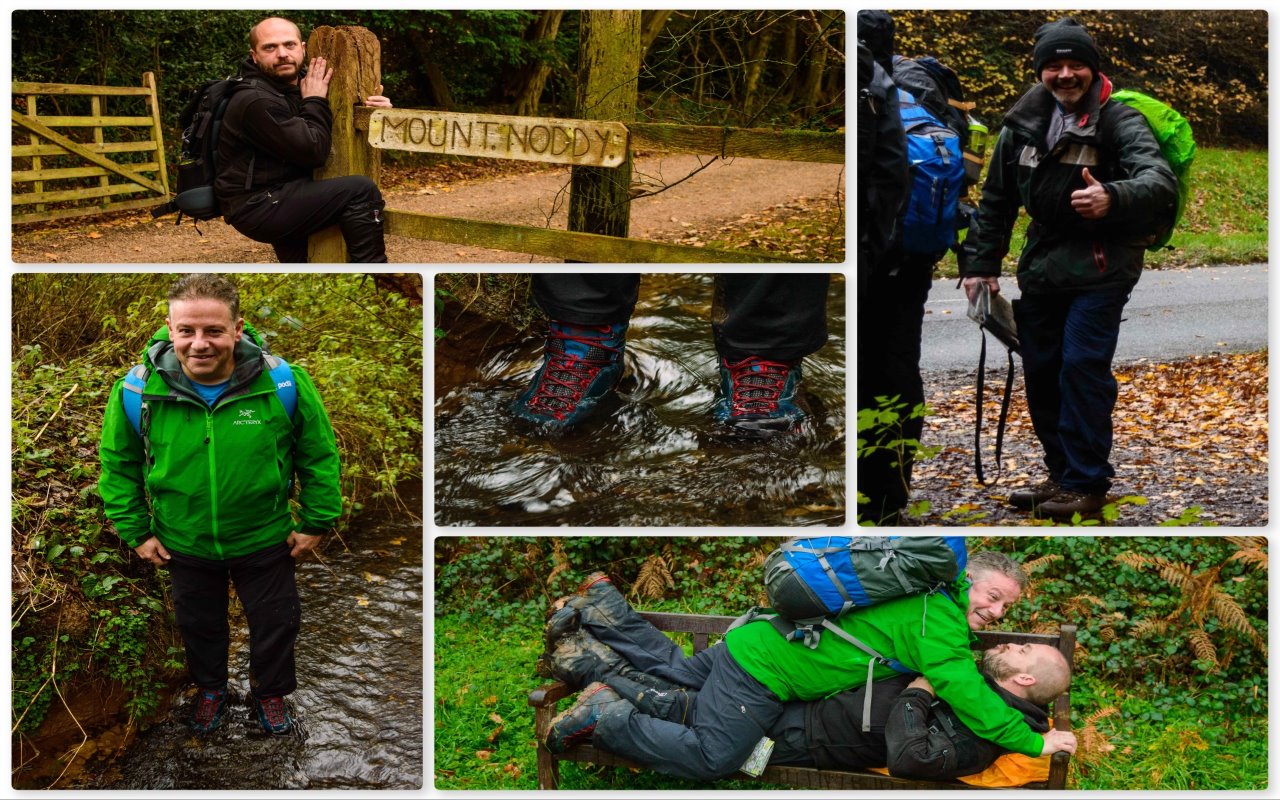 As well as having all this work and play I am always on the lookout for those little shots to make the day more interesting. The autumn colours brightened up the overcast skies and we managed to fit in a pub lunch along the way.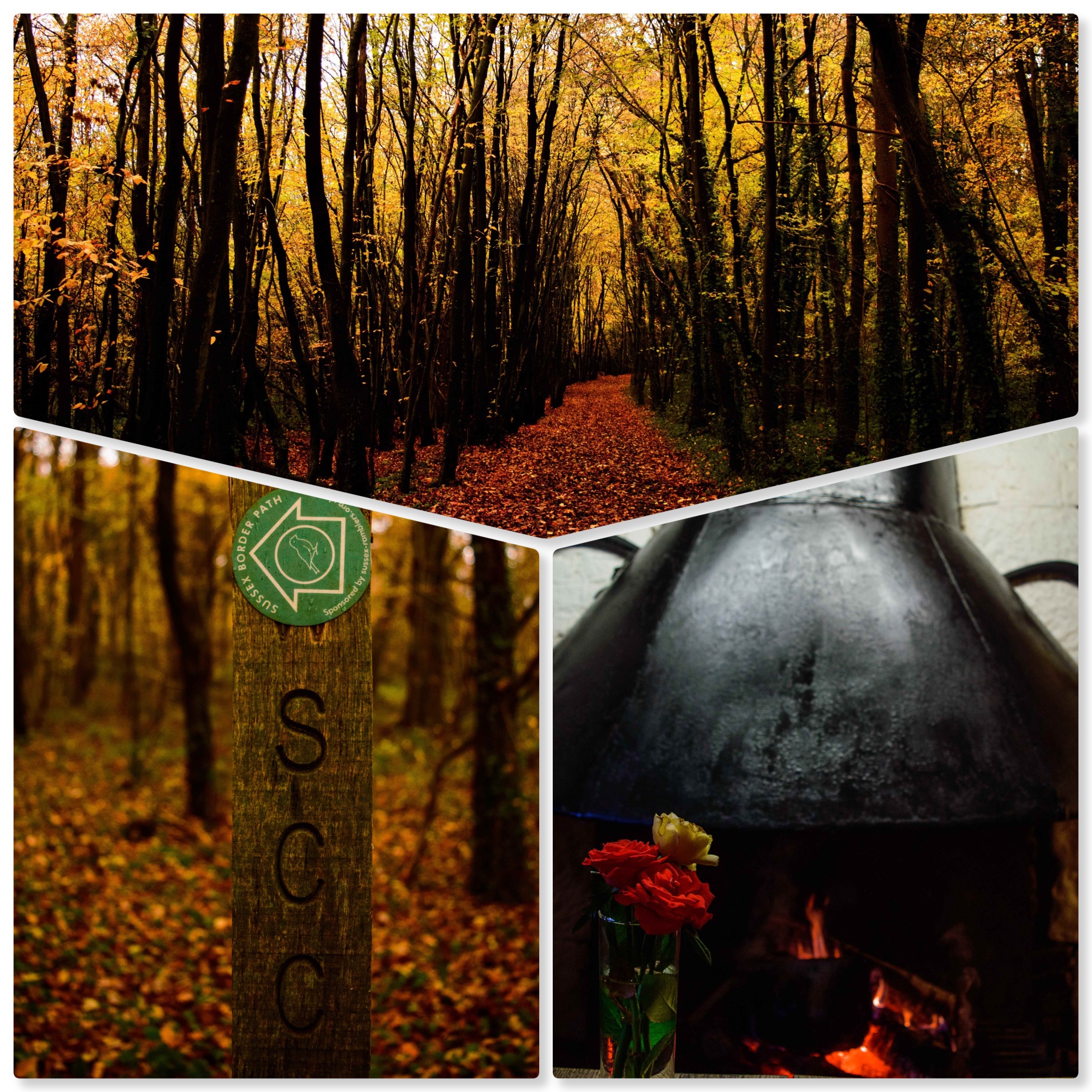 The assessment is over a weekend so we were back out on the Sunday morning testing their map and compass skills again with the odd scenario thrown in.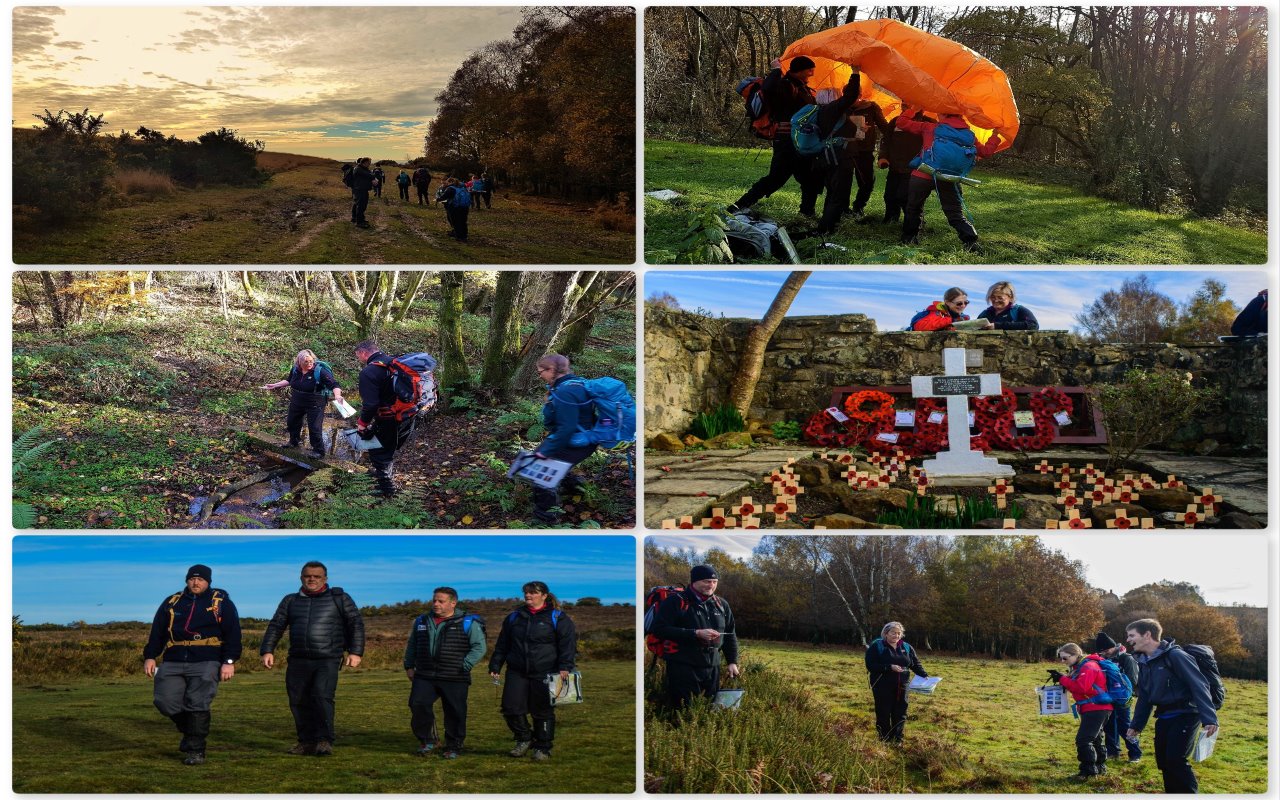 We move on now to the LEL award but it is with a fond heart (this has got nothing to do with all the admin by the way) that I look back on the BEL.
It has all made possible by my colleagues Perry, Graham, Jacques, Dave, Ben, John, Jen, Duncan, Alan and our very own Cliff – all who have been involved as instructors (and some as students as well) over the years – apologies if I have missed anyone here.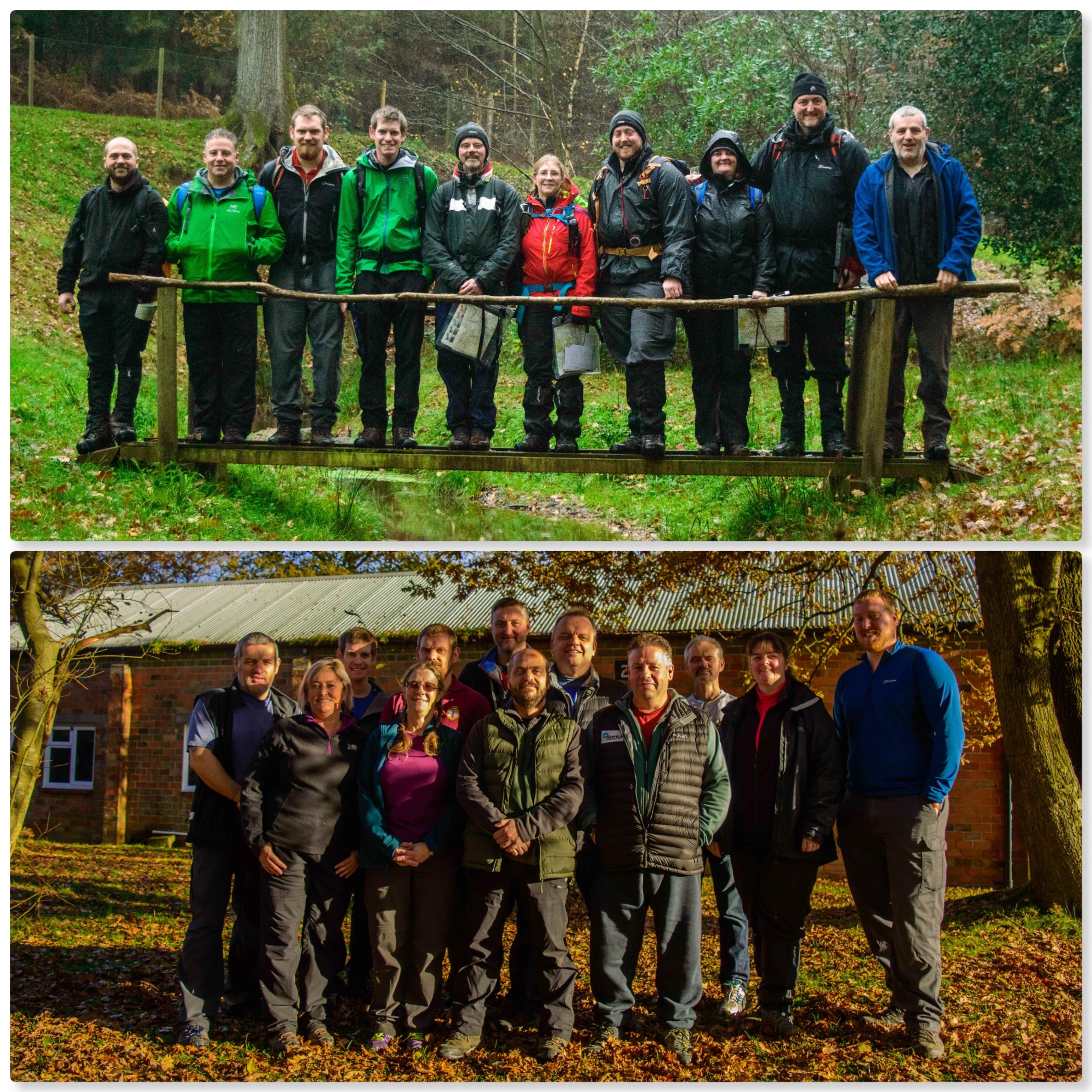 The 2018 students are already under training for the LEL award – so more on them later.
Cheers
George