Over the years building hammock stands have really intrigued me.
My Freestanding Hammock Stand is great for popping up in the garden or putting in the back of the car to take to events – however I have only one and with this current Covid crisis found I have been spending more time in the garden – so more hammock stands were needed. I did not have all the wood I needed for another Freestanding Hammock Stand however I found I had a lot of old fence posts that could be turned into something.
I have only one decent tree in my back garden and an old swing frame (they are too far apart to use together) that I can hang a hammock off so I needed some kind of 'Hammock Upright' that did not need to be dug into the ground.
The 'Hammock Upright' you can see below is the one I built and it shows it being secured by land anchors. It is not portable (well I can move it around the garden easily) but it is robust. I know that there are ways to make them lighter however I wanted to use the wood I had on hand.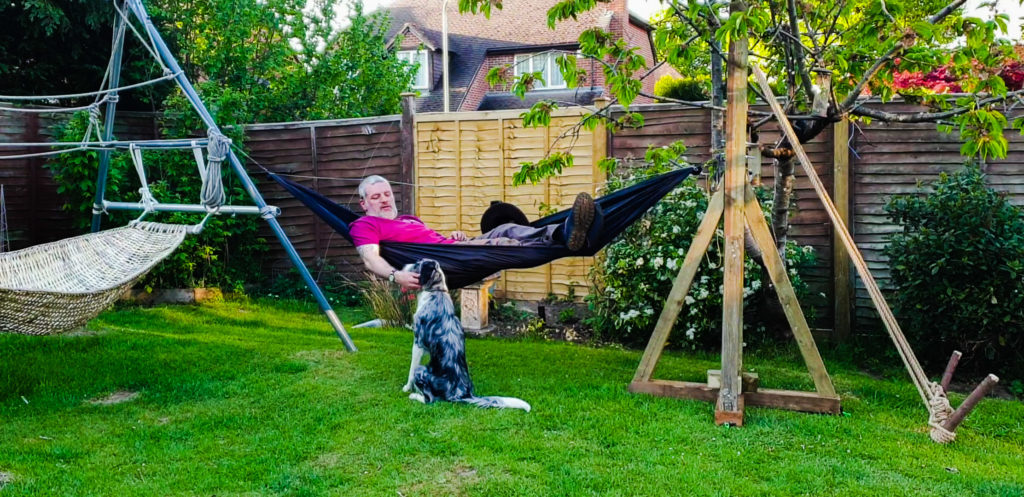 While making a video on the upright it struck me that iron pins would do the same job as the land anchors.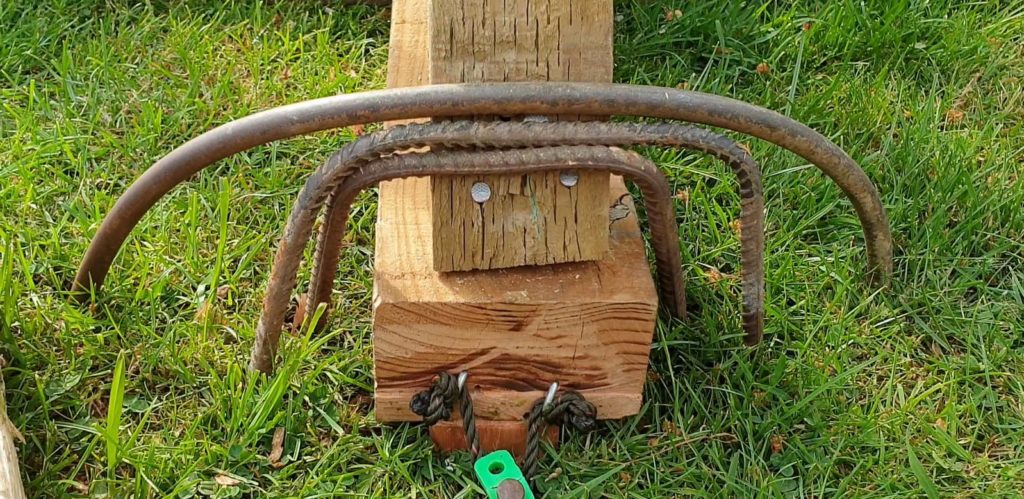 So to see how it is all built have a look at my video below.
Cheers, George
Update (02/05/2020) – Brought the two uprights together and used pins on both.