With the fair bit of snow we had last Friday here in Hampshire I decided to get out and have a bit of fun in our garden with my lad Finlay. We decided to build ourselves a little Quinzee snow shelter. We had built one years ago and Finlay wanted to see if he could remember all the steps.
The snow was coming down fast however we did not think we had enough snow to make a massive pile. Normally I would pile rucksacks, brash, logs or rocks into a pile, cover it in snow, pack it down and then pull out everything from the centre from what would become the door – we did not have anything like that so we managed to beg the use of my wife Alison's pilates ball – did the job 🙂 Granted I would not have the ball out on a trip but needs must and all that – you decide what you want to put in the centre of your Quinzee (saves digging out a lot of snow as well).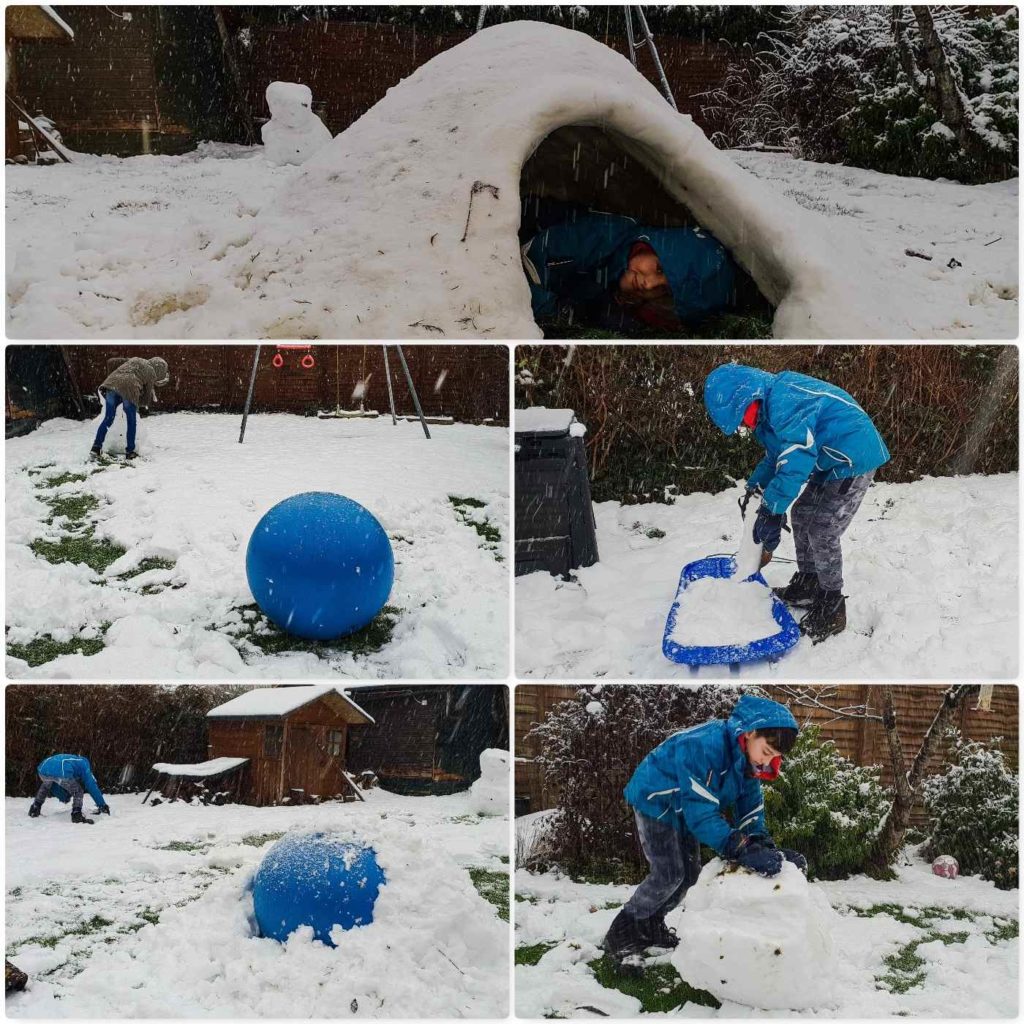 We tried lots of different methods of collecting snow, from using a spade, the sledge, the rake and rolling up massive snowballs. They all worked to different degrees however the giant snowballs were pretty efficient.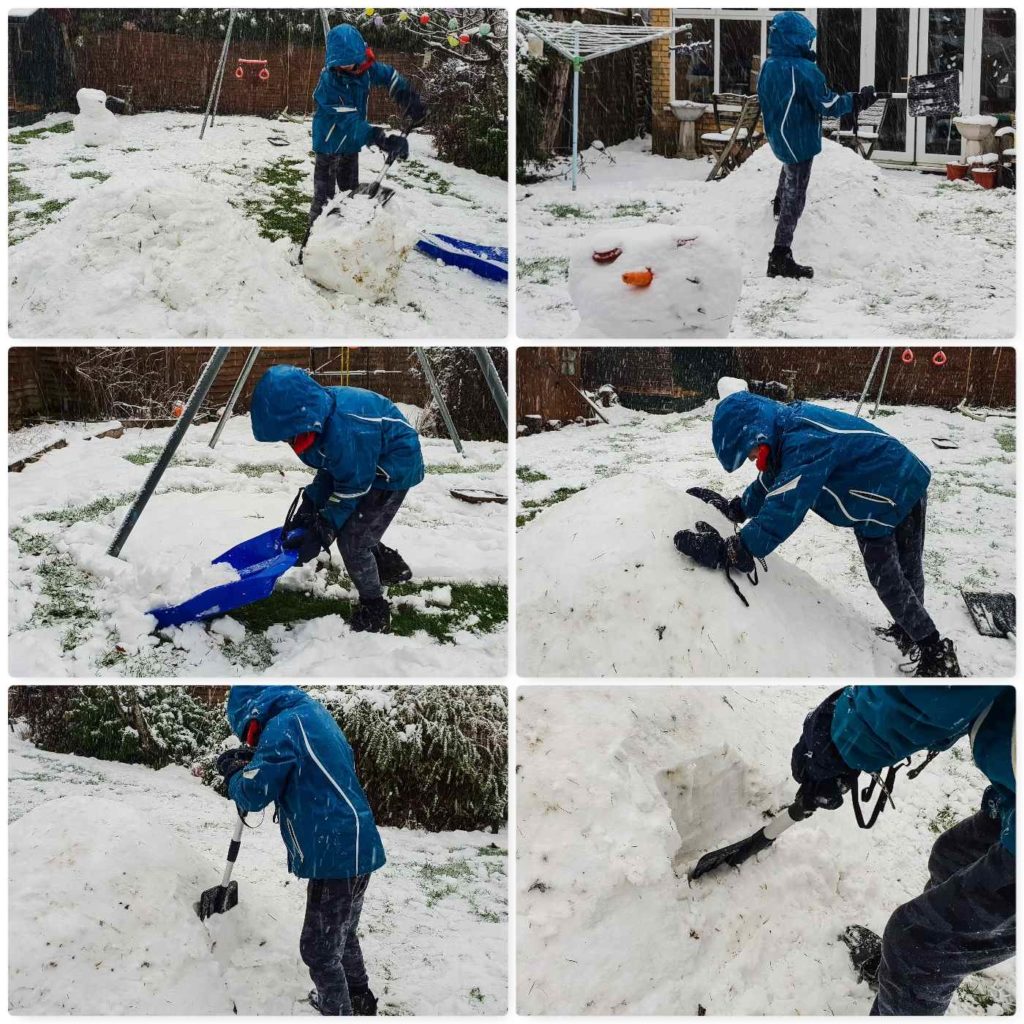 Once we had collected enough snow we used the spade to pack the snow down really well and smoothed the whole thing down with our hands.
Both Finlay and myself took it in turns to dig out the ball – it did not take long and as the snow was well packed it did not destroy the walls of the doorway as it came out. At this stage I would normally be pulling out the rucksacks, rocks etc.
I also pushed a lot of twigs into the top of the Quinzee where it was thinnest to a depth of about 10cm's. These twigs are a safeguard for when you dig out more snow from the middle.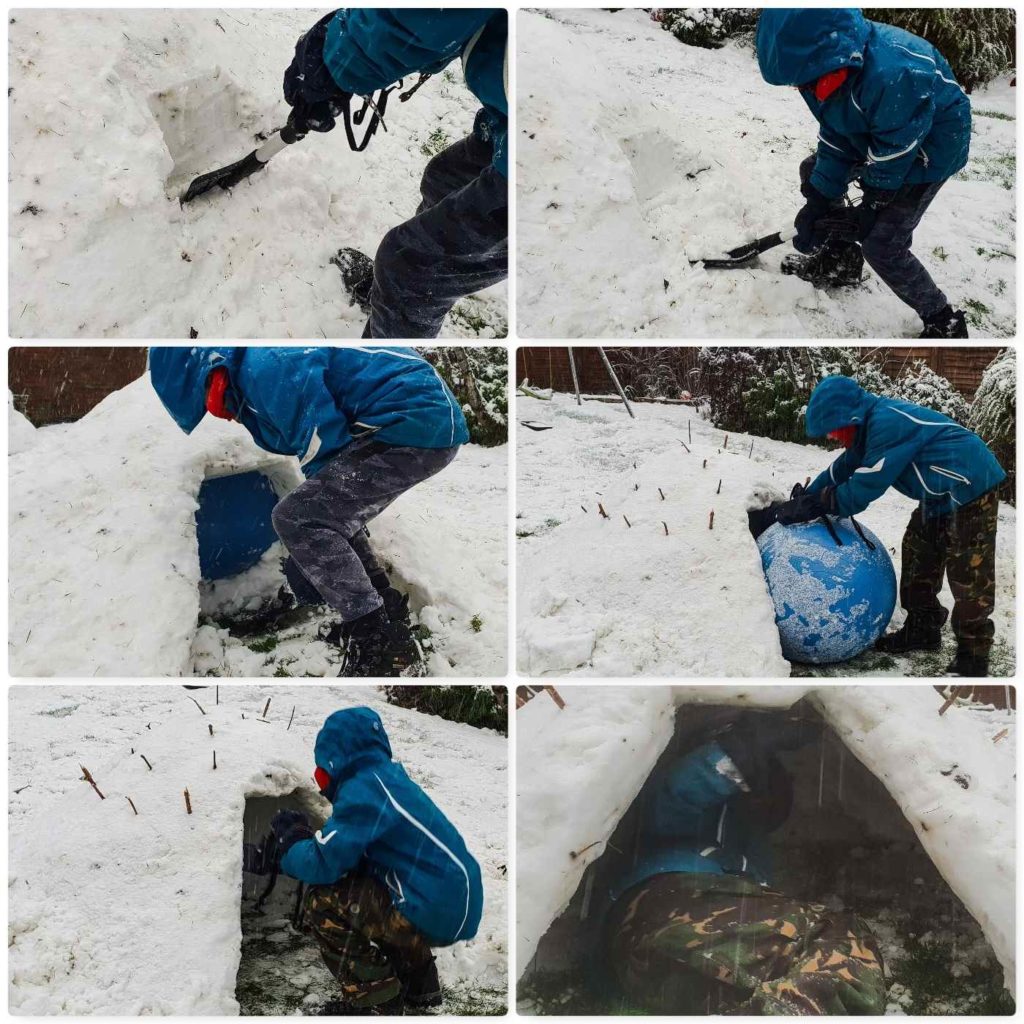 Once insided we had plenty of room to enlarge the shelter. We used our snow shovel but I have done this with just a piece of wood before. As soon as a twig appeared we left that area alone and carried out excavating elsewhere. Soon we had a space big enough that either of us could curl up in. I do not like to make these Quinzees to large as a small space is easier to keep warm than a large one is.
Finlay finished the Quinzee off by smoothing off the inside walls with his hands, making the entrance smaller and lining it with conifer branches.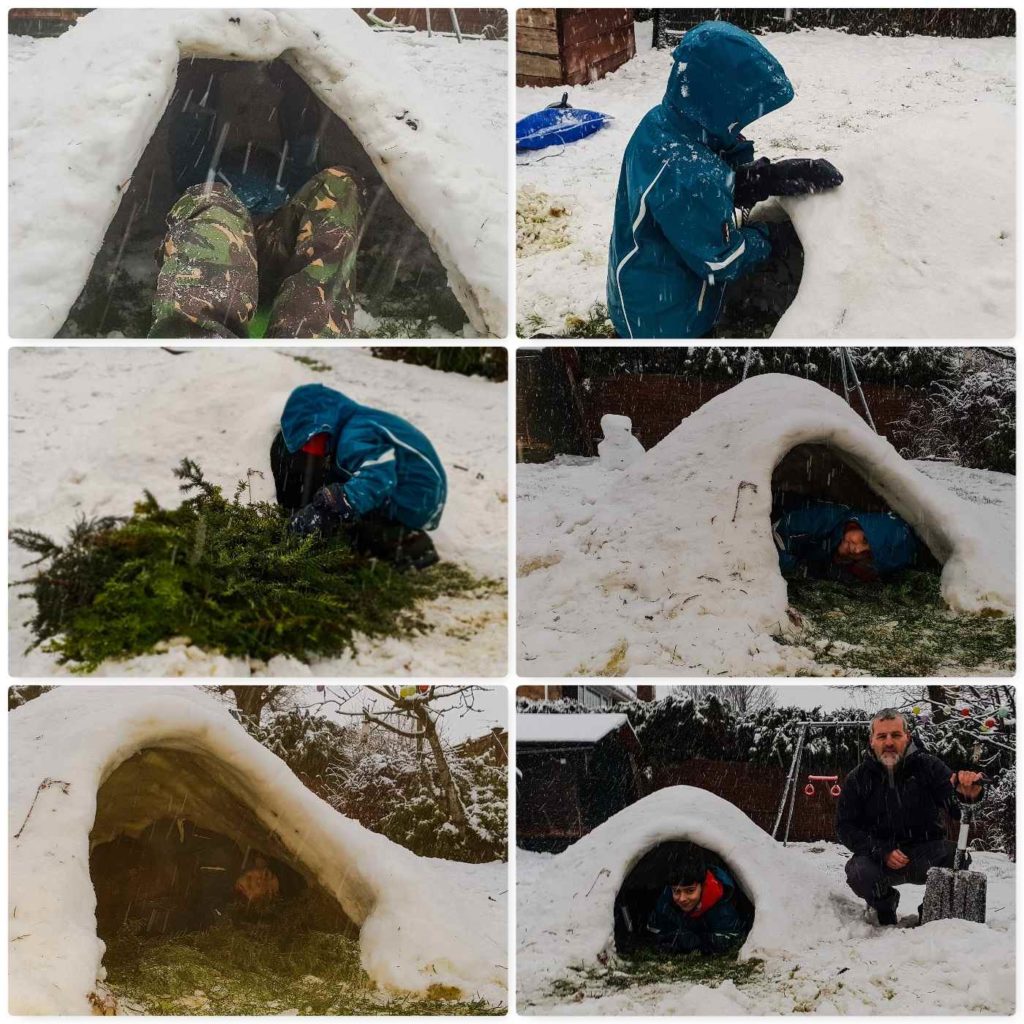 All the snow is melting now (48 hrs since we built it) however it is still standing and looking good. We could have spent a little while longer making the doorway smaller however hot chocolate was calling and we took our final snap and headed indoors.
It was a good project to work on with Finlay (some good Father and Son time) and I was proud to see that he stuck it out in some heavy snow conditions to the end.
Cheers
George