The start of this year's school holidays found our family in the beautiful Breton countryside. My good friend Rick offered us the use of his place over there for 10 days.
I tried to do a little bit of bushcraft as the holiday went on but it turned out to be a real mixed bag of outdoorsy adventures for the whole family.
Most days we would head into La Roche Bernard to find one of the cafes that had Wifi and chill/catch up on emails but every day my kids would want to climb the rocks beside the cafe. I tried to keep an eye on them but as you can see Finlay was usually off doing his own thing.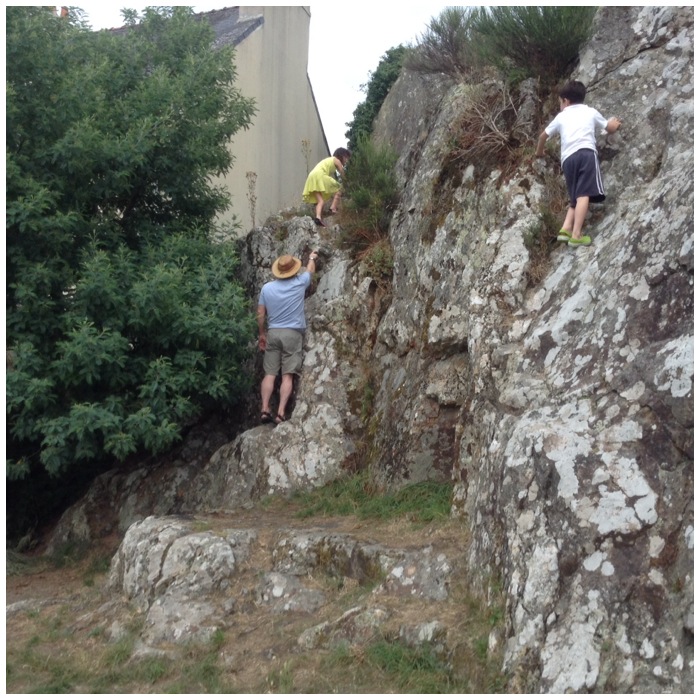 My beautiful family Alison, Catherine and Finlay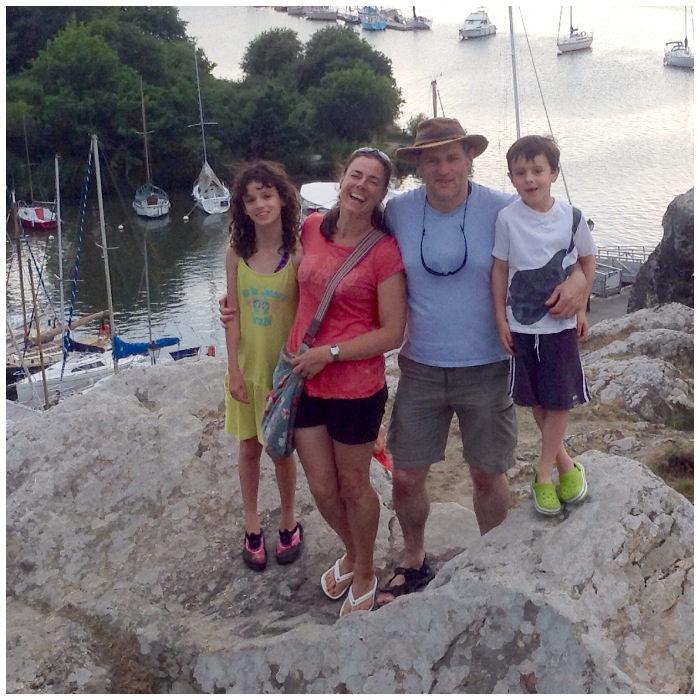 We had a lovely day at a Breton Country Fayre at Nivillac where the focus was on early farm machinery. I looked at some of the tractors and could remember riding on these types when I was a boy.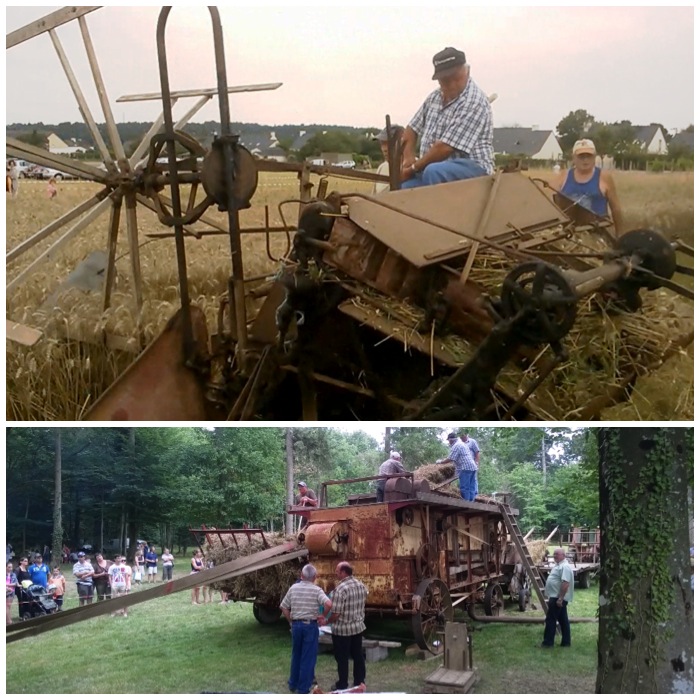 I liked the fact you could get up close to all the action. Catherine was enthralled with winnowing the seed heads but Finlay kept well back as he suffers from hayfever. I was particularly taken with the guys using the hand flails to thresh the wheat. They were so close to each other but not once did they have an accident.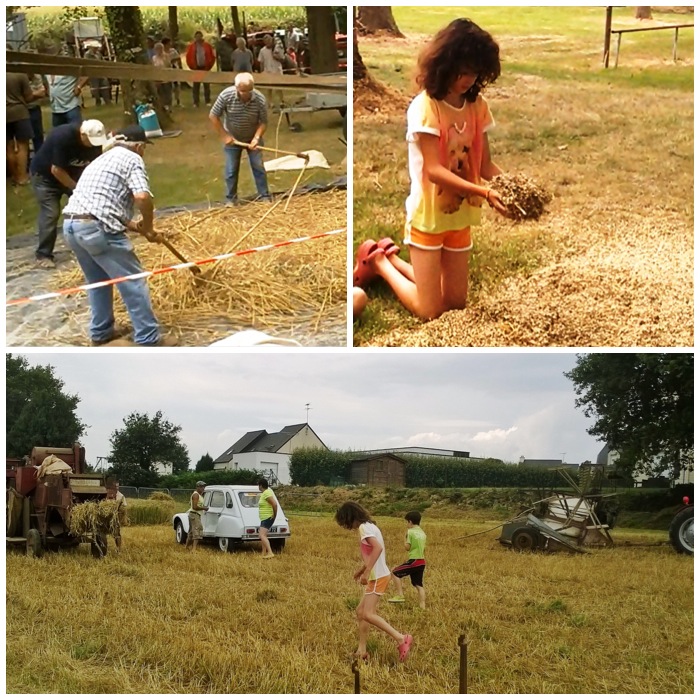 I made a short video of the day

Back at the house, I managed to find a spot in the garden to put up a hammock for some quality chill time.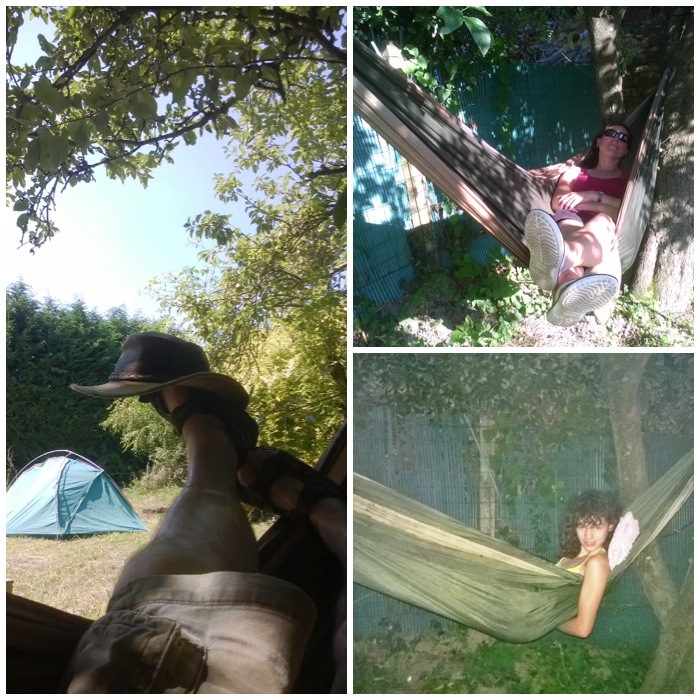 I managed to get a spot of carving in as there was a pear tree in the garden that needed a bit of a trimming. I have a roughed-out bowl drying out at the moment waiting for a sanding. It will end up back in Rick's cottage as a thank you for letting us stay there.
Alison found the hammock great as an office. As a digital publisher she takes her laptop most places but prefers work in style wherever she goes.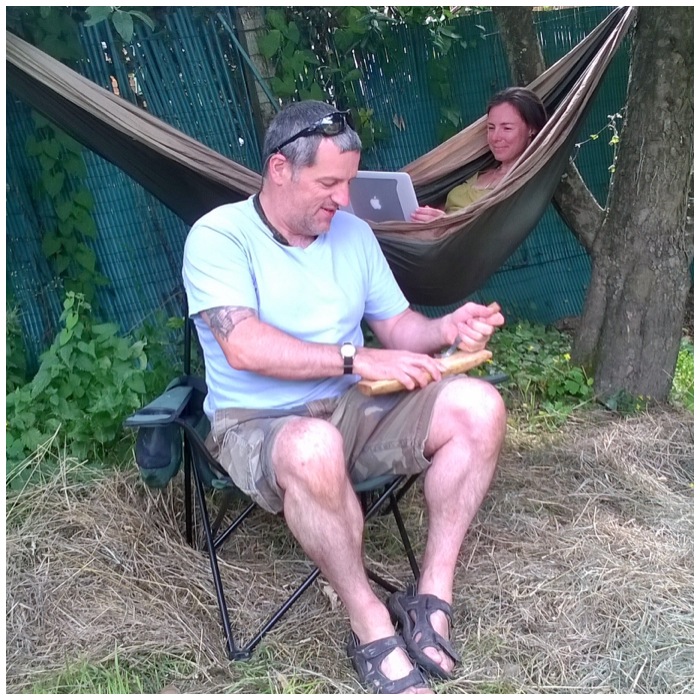 Evenings were a sociable time and my little whisky cup made for an excellent damson liqueur holder. I introduced this sharing cup to some of Rick's Breton friends and they were very taken with this Celtic tradition – Brittany of course being one of the Celtic nations.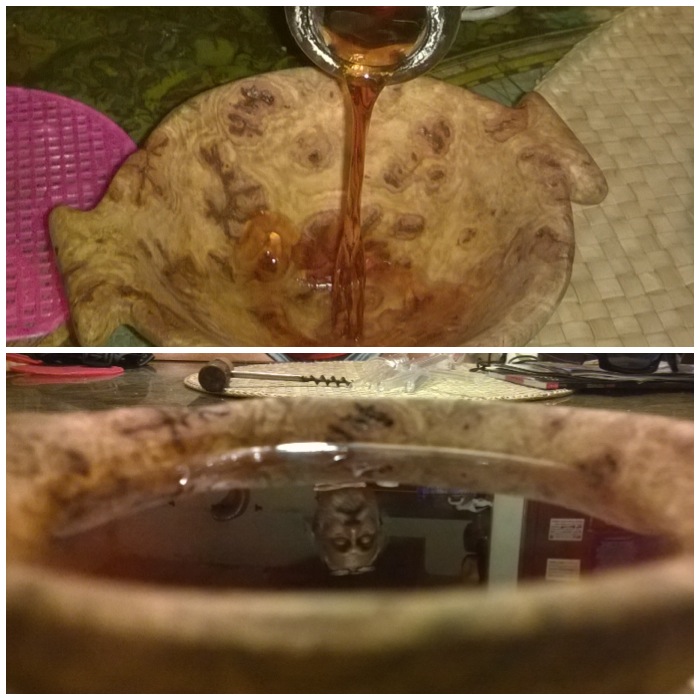 We went for a river cruise along the Vilaine River and while I was watching the world go by at a tranquil pace heard a buzzing sound. Have a look at this little video and tell me you would not want this toy – I know I do.
One morning I decided to explore the nearby woods and Finlay asked to come along. We found an area of woodland with a mixture of conifers and deciduous trees. The insect life was much richer than I would normally find back in the UK as it was not managed it seemed to any great extent.
We got up close to the spider's web you can see at the top left and as the spider detected our movements he sped over to a fly he had wrapped up, protecting his dinner. I thought that the brown butterflies were particularly well camouflaged in amongst the leaf litter.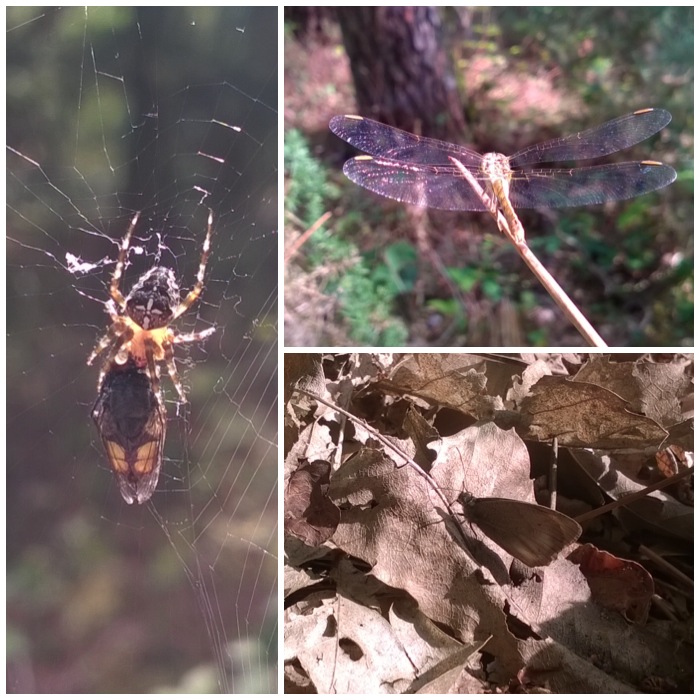 We found plenty of signs of deer (we spotted some out in the fields) such as scratching posts and found this butterfly trapped in a web. I would have left the butterfly if I had thought the spider could have eaten it but all that was happening was the butterfly was trashing the web with the poor spider staying well out of the way. Finlay helped release the butterfly and it flew off, leaving half a web for the spider.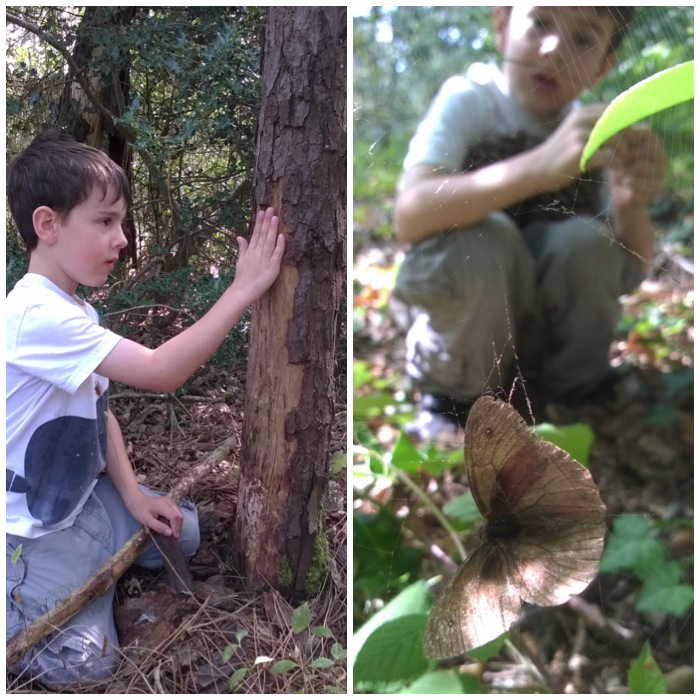 A few other finds were lots of laying up points for the deer, some very strange gooey fungus and a pine cone that had only had one strip of its seeds eaten.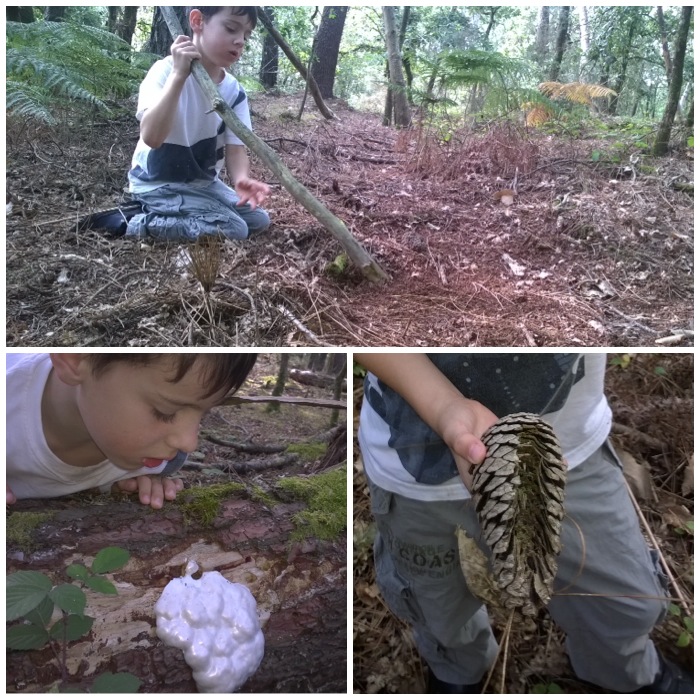 Back at the cottage I took down a tent that had been up in the garden and found this ants' nest under it. In less than an hour every single egg had been removed to safety by the ants. The crickets were particularly tame and were quite happy to sit on your fingers.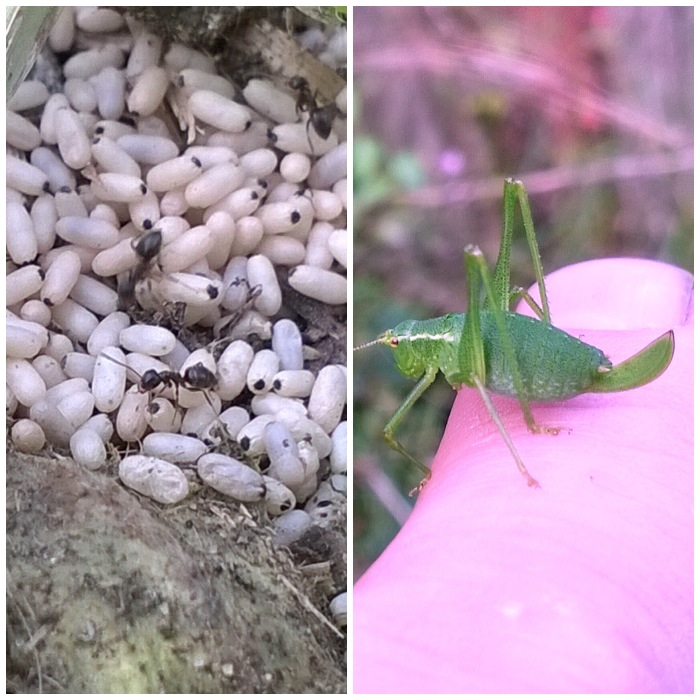 Under some slates covering the well I found this rather beautiful little lizard hiding from me. The damselflies were everywhere and very hard to get up close to to photograph.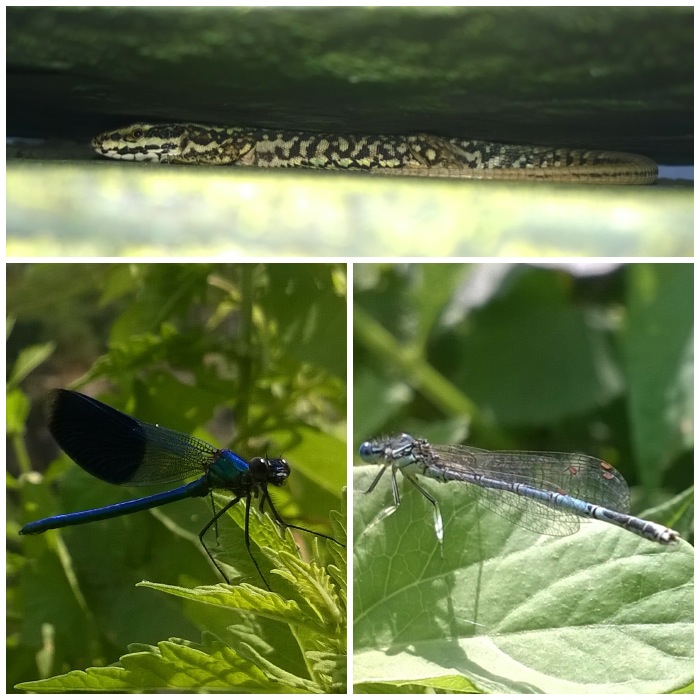 I must admit to spending a couple of days on the beach and as you can see I was never properly dressed for this environment. I salvaged my bushcraft credentials with a good walk over the rocks at low tide looking at all the oysters, and I came across this little Breton lady foraging for buried seafood in the sand.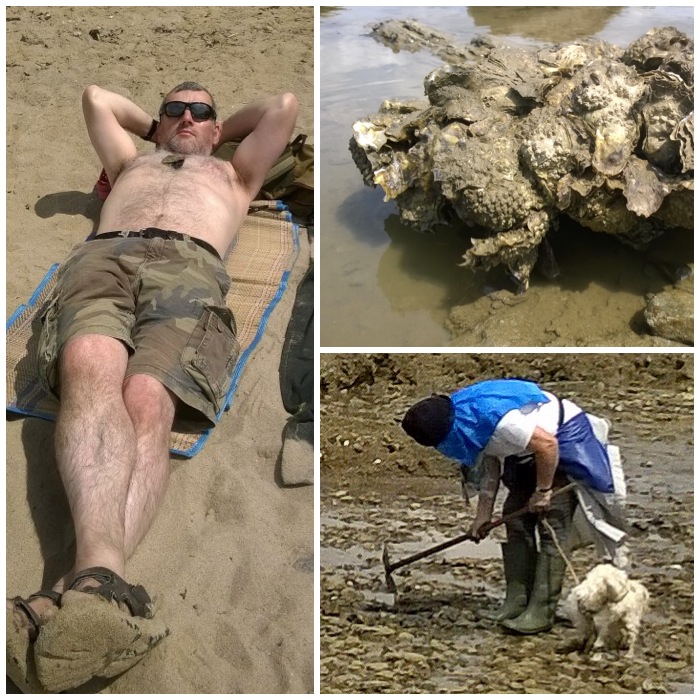 Alison and the kids spotted some unusual holes across a path one day and I came over to have a look. There were no holes on either side of the track but there were little mounds of dirt. From what I could see that had happened was that a mole had dug his way across the path and as the ground was compacted there, when the earth was pushed aside the holes had remained visible.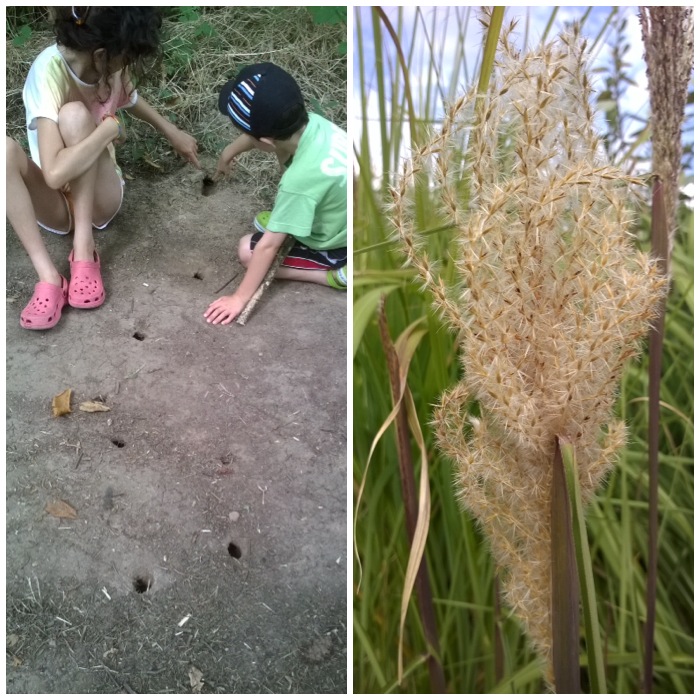 As I have been photographing our UK wildflowers a lot over the last couple of years it was great to be in an environment where new ones were springing up all over.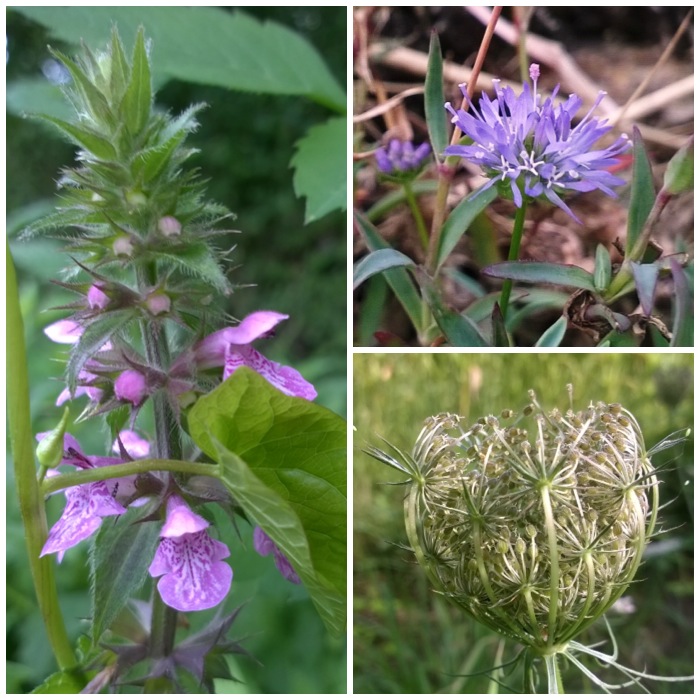 It was nice to see some old favourites too, such as bramble and mint.
The highlight of the holiday had to be the climbing day. It took us a long time to find the place but it was well worth it. Alison had spotted in a flyer a centre called Escapades Verticales where we could take the kids climbing.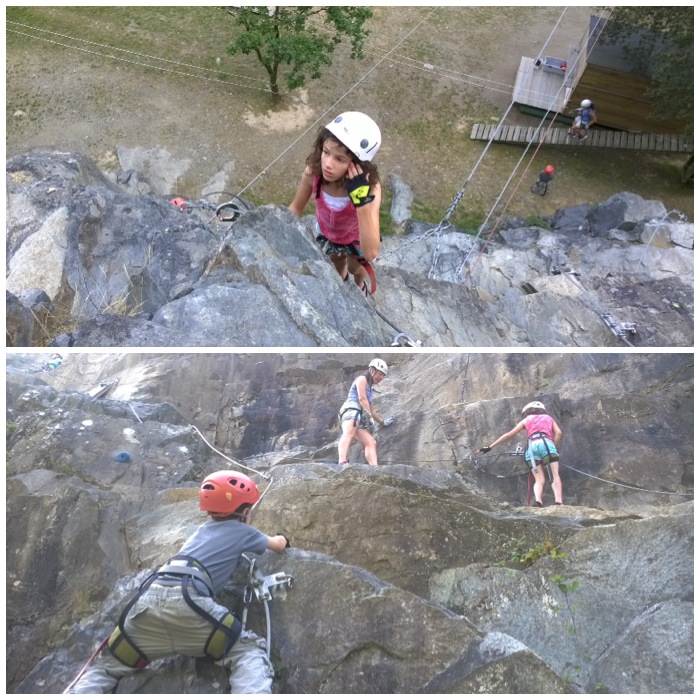 I was very impressed with the set and we had a fantastic time climbing and zip wiring all afternoon.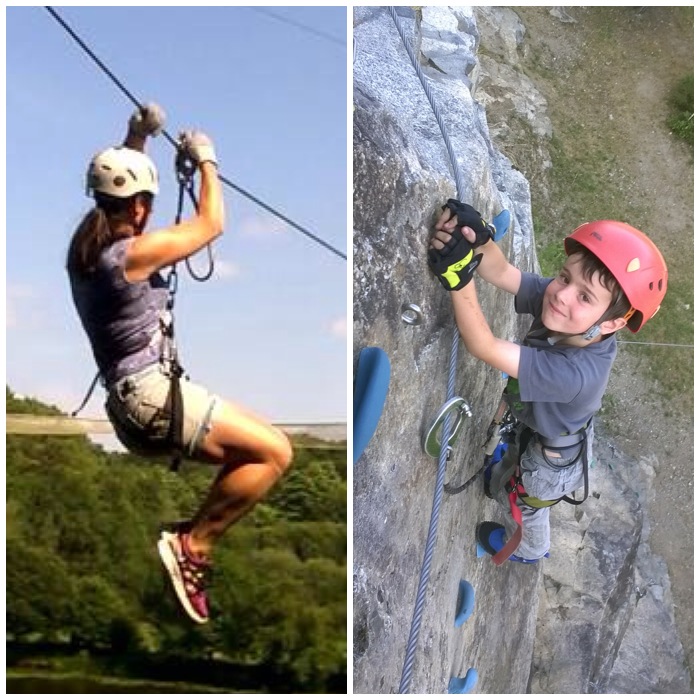 I managed to put together a short video on it using my phone.

As far as holidays are concerned this one was one of the best and I will always remember it. I must say thanks to Rick for letting us stay at his cottage and also babysitting one night to let us get out for a lovely meal as a couple, a rare treat.
Cheers
George