Historically what would have been used to hang up your clothes and kit up if you lived in an environment where there were very few trees?
On the Isle of Lewis in the Outer Hebrides where I was brought up the stems of the Burdock  (Arctium lappa) plant were used. Lewis is predominantly moorland so the locals had to use whatever resources came to hand.  Burdock is a biennial (a life cycle of two years) plant and in its second year sends up a tall shoot in order to flower and reproduce. It is this stem (which is quite woody) that can be easily trimmed down and used as a hanger.
A keen convert to this was my friend John Fenna (from BCUK) as he does a lot primitive living re enactments (flint tools etc only allowed) and he thought it would be ideal for hanging stuff in his camp.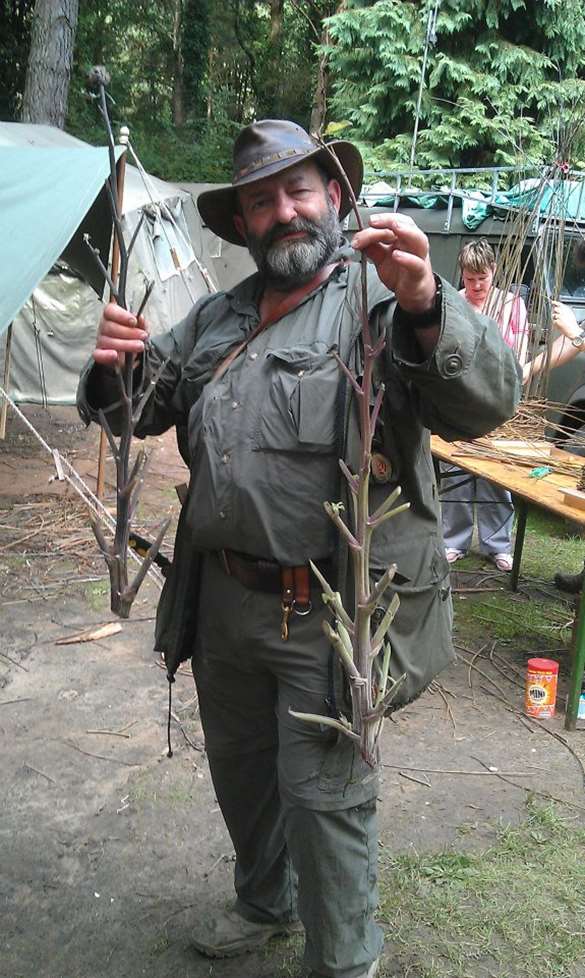 I came across a post on this in 2009 on my friend Kevin's Natural Lore site (written by the guest blogger Freebornjem). The hanger had been spotted by Freebornjem in one of Blackhouses at the museum in Arnol village on the Isle of Lewis. I can remember seeing hangers like this as a small boy but it was not until I read the post on Kevin's site did I start using one.
I now use a burdock hanger regularly when I am using my tipi or have a base camp set up. I try and find dead standing stems (autumn/early winter) as the hanger is ready for use instantly after trimming. If you use the stem from a live plant it will work for hanging kit but will not be as strong as a dead stem.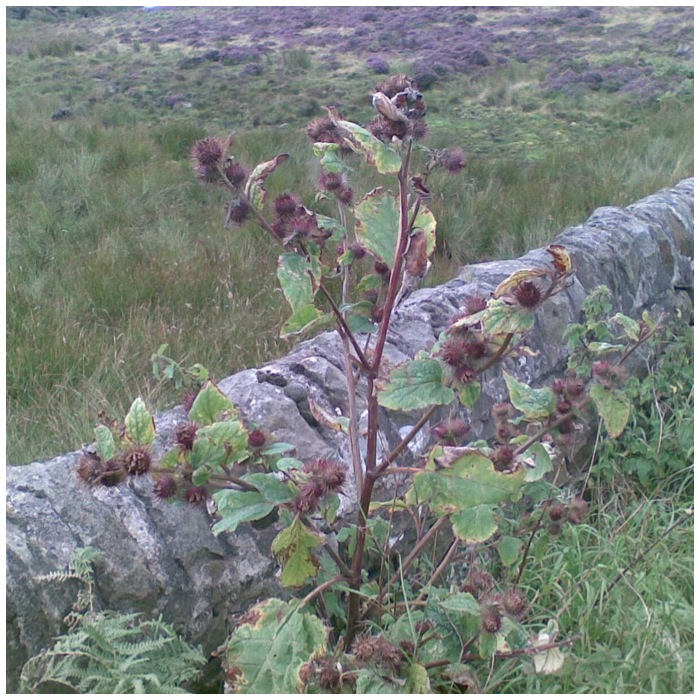 Once you have selected your stem, trimmed the leaves and burrs off cut the the branches back so that only about an inch is protruding from the main stem. Make sure you round each hook off as they can be very sharp if left after just a single cut.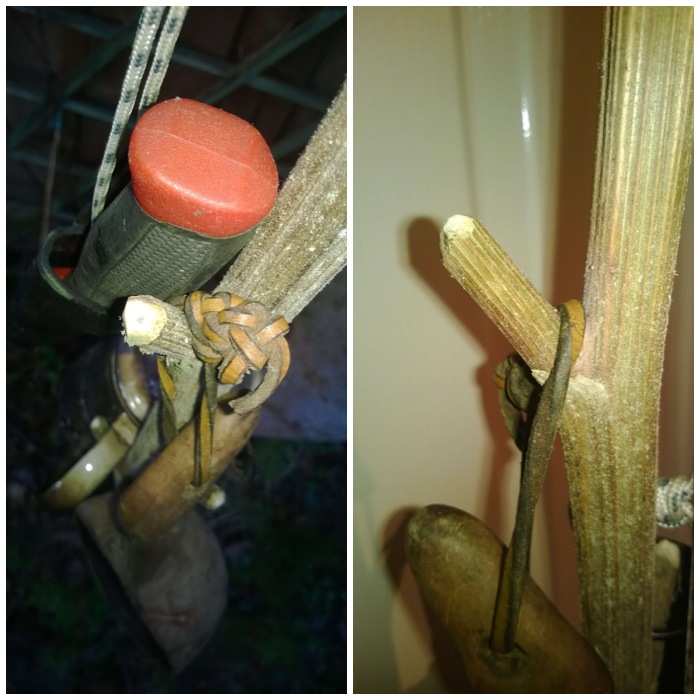 For this hanger I attached a modern connector (soft shackle prussick) but you can go natural by folding the thin top piece of the stem back and wrapping some cordage around it to form an eye. Kevin's post covers this method. I use a modern connector now as it will take more weight. I use the hanger in my garage to hold any kit that I regularly use or it can be hung quite easily from a tree.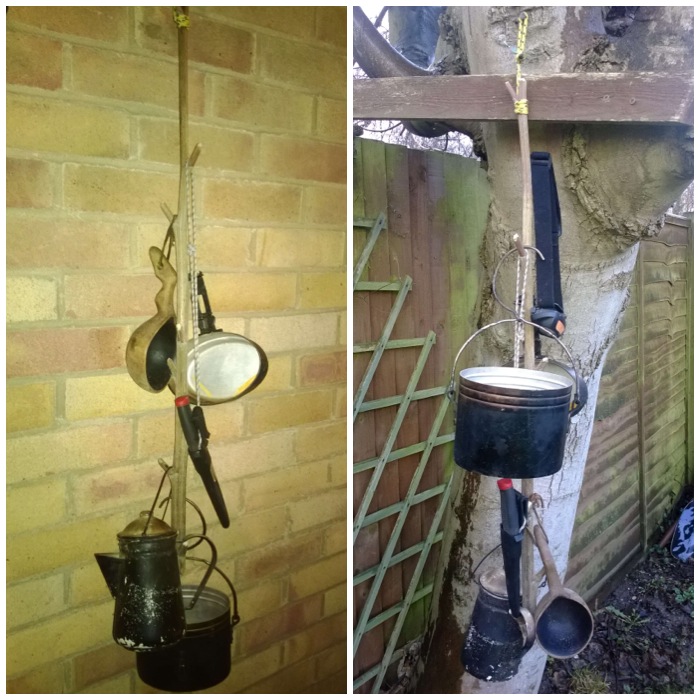 I particularly like this hanger in my tipi as it is easy to hang of the central pole and does not take up any room.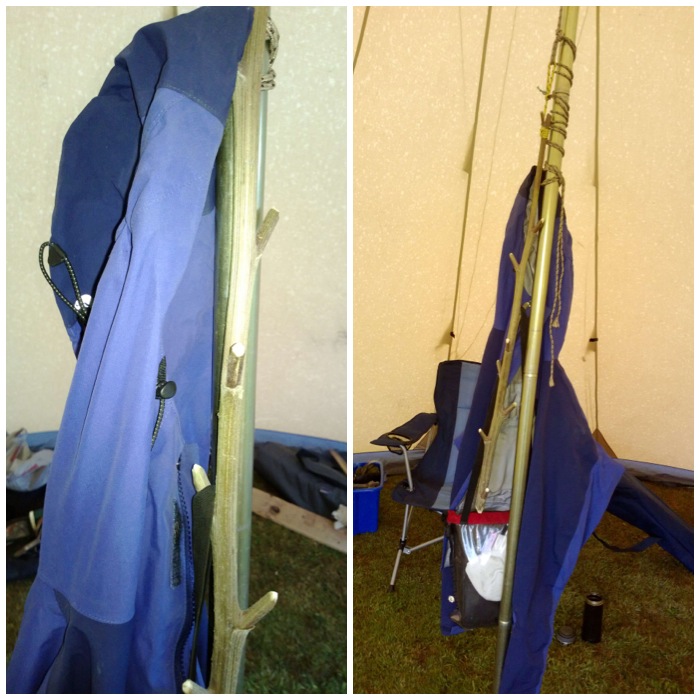 Experiment with how you want to attach the hanger to something. I like the soft shackle prussik as it grips very well and is easy to adjust.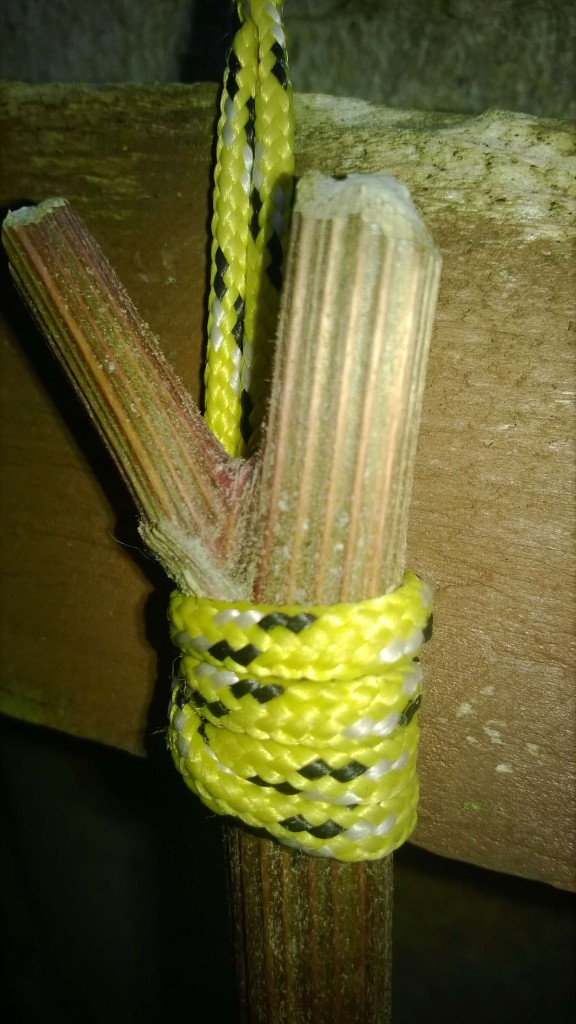 The top half of the shackle can be attached to a nail, branch or piece of rope very easily.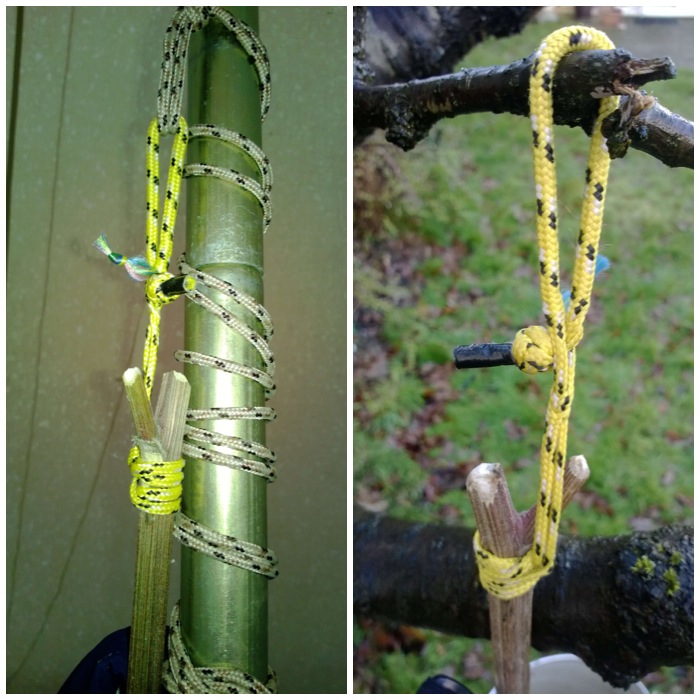 By pulling the little coloured tab you open the shackle up so making for an easy set up or take down. I will look to post an article in the future on making this type of shackle if anyone would be interested.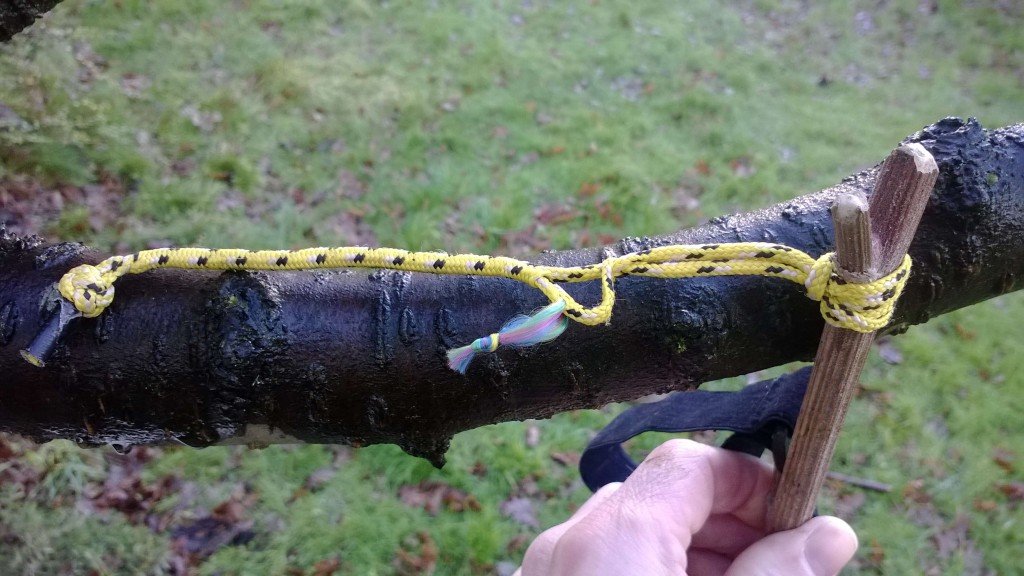 Freebornjem mentions that the burrs when clumped into a fist sized bundle make a scouring pad. I have not tried that yet but may be worth a go next autumn.
Cheers
George