One thing that the BCUK Bushmoot is renowned for is its kid friendly environment. The Moot provides a massive playground for both structured (by lessons) and unstructured learning (through play).
As I grew up as a kid  on the Isle of Lewis I would head on out in the morning to find adventure and return home when my stomach demanded attention. As I live in a village now that has busy roads running through it the Moot is one of the few places I know of that I am happy for my kids to go out and make their own adventures as I once did.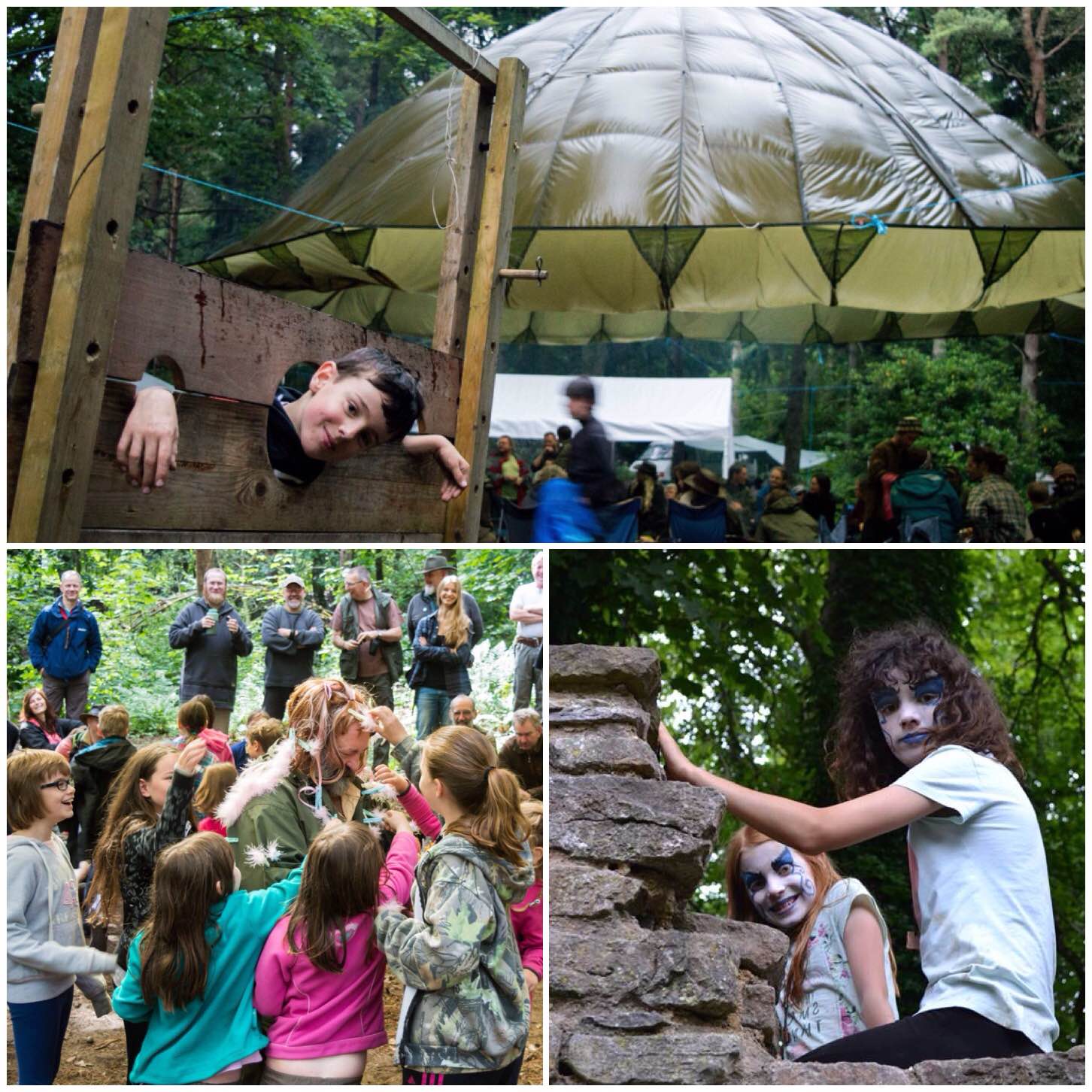 We stress that parents are responsible for their children however we encourage a sense of adventure. I let my kids run off and play within the main area of the Moot site and under adult supervision on the massive expanse of the sand dunes of Merthyr Mawr.
There are plenty of woods, dunes, trees and buildings to explore in the area around the Moot to satisfy the sense of adventure in any kid.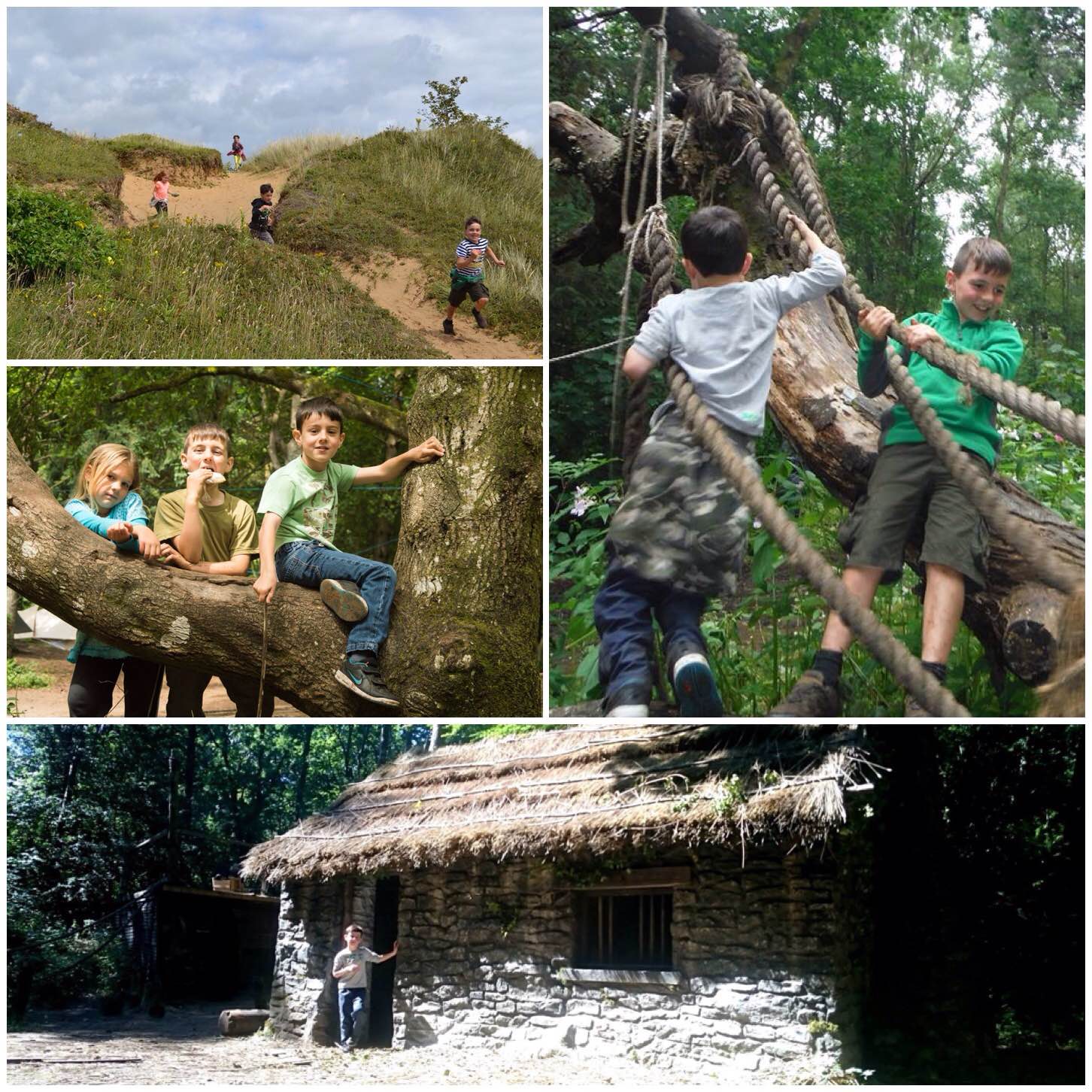 There are workshops specifically for the kids and other workshops  where they learn alongside adults. Kids are encouraged to attend the Starter Course we run for anyone new to bushcraft or looking to work on their basic skills.
These basic skills include learning about knots, fire lighting, carving and safely using a saw (to name just a few). Wherever possible I like to get the kids learning these skills alongside their parents so that they can work together later as a family. Kids under 16 are allowed to use  knives and saws however they must be under the supervision of an adult when they are using them or carrying them.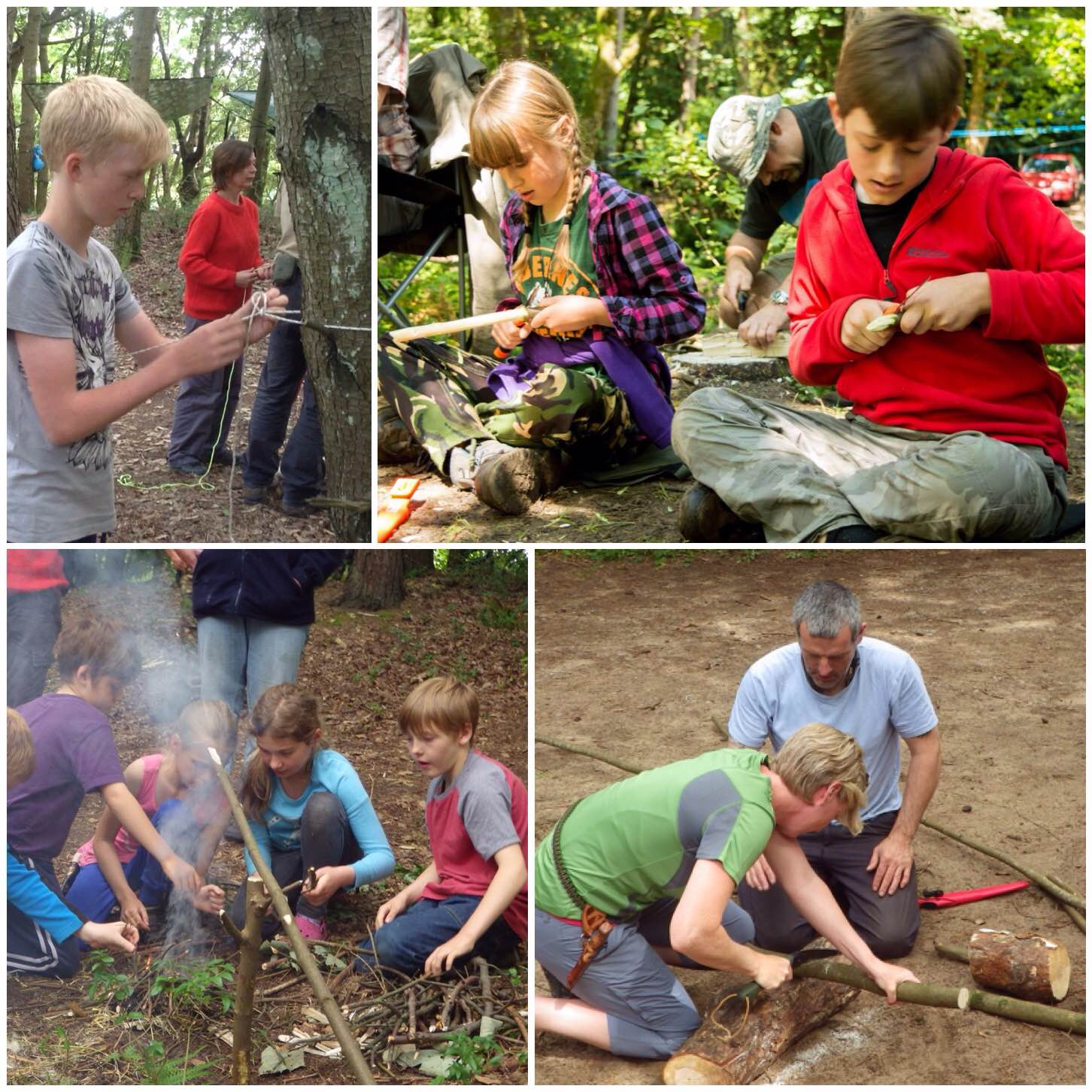 Even in this digital age of the xBox and the Playstation kids are always attracted to sticks, be that the Atlatl, bows or staffs. I like to think that the classes we teach kids bring some of that make believe digital world to life without any of the violence or gore. We always teach the kids to treat these tools with respect and only to use them when permitted.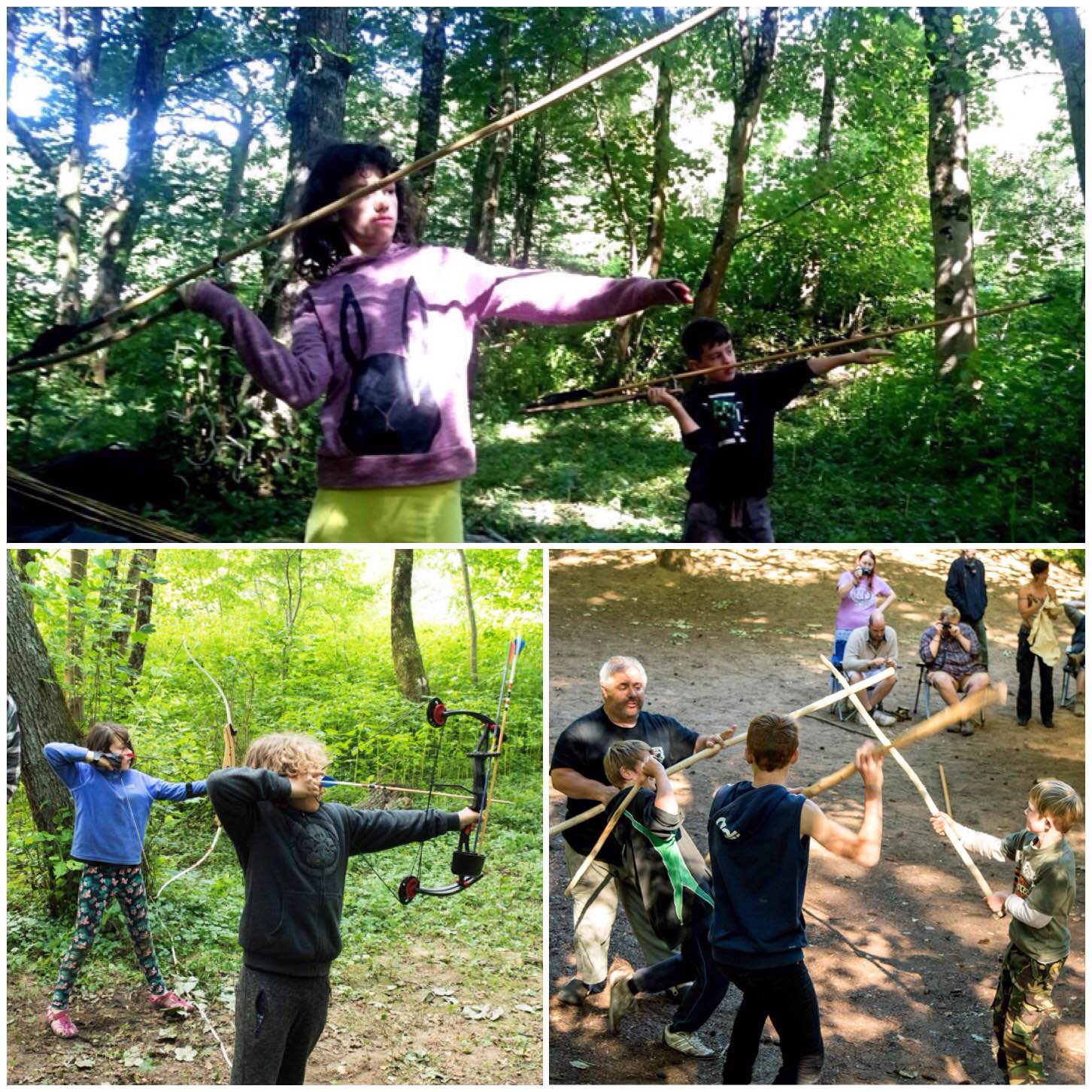 My good friend Fraser Christian of Coastal Survival has been coming to the Moot for a number of years now. Fraser is always keen to teach kids in his classes. Some of his courses include campfire baking, net making, coastal foraging and survival training.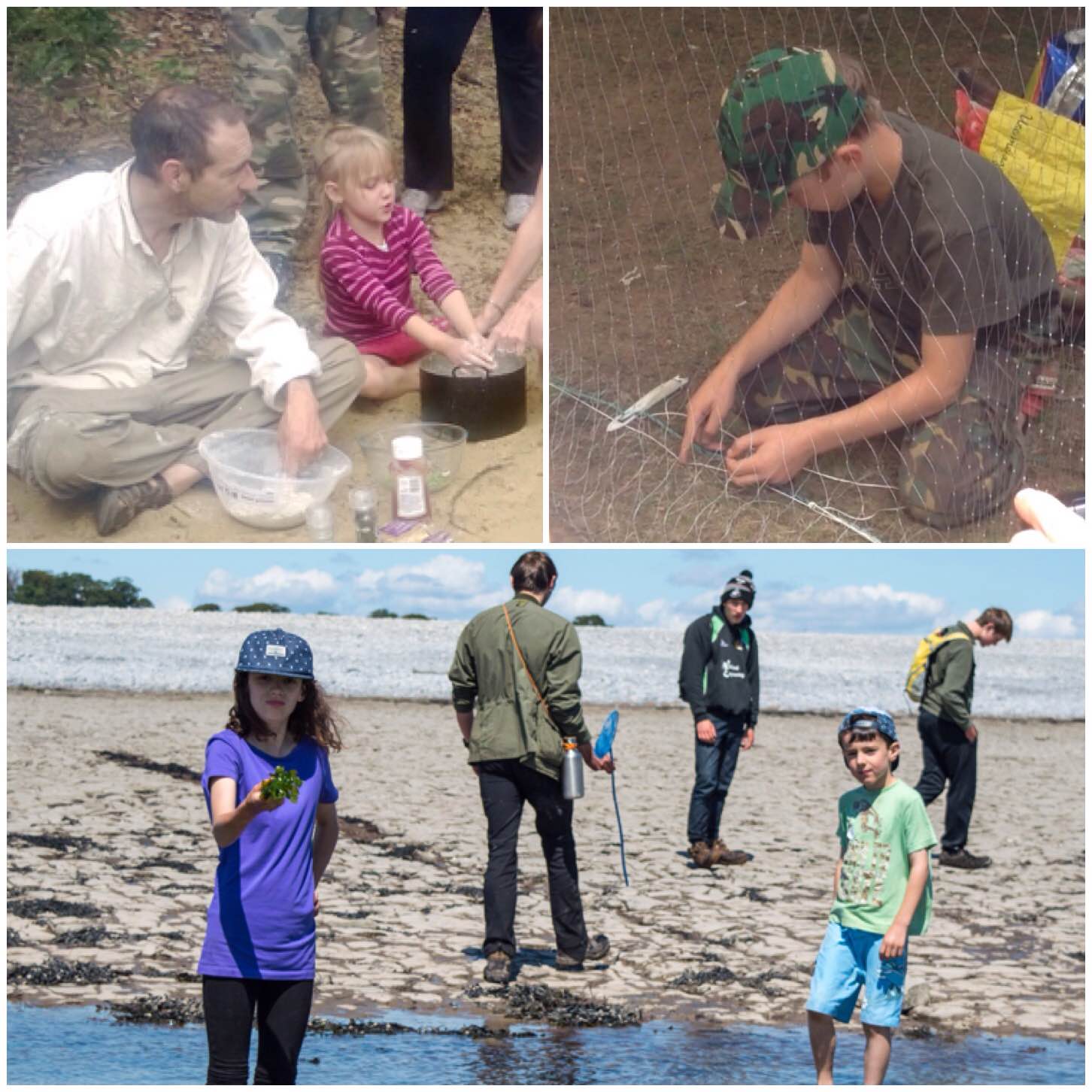 One thing I love about the Moot is that it is situated on sand dunes that have over the years become a woodland. This makes for an amazing place to launch yourself of heights or climb trees. Natures own playground you could say.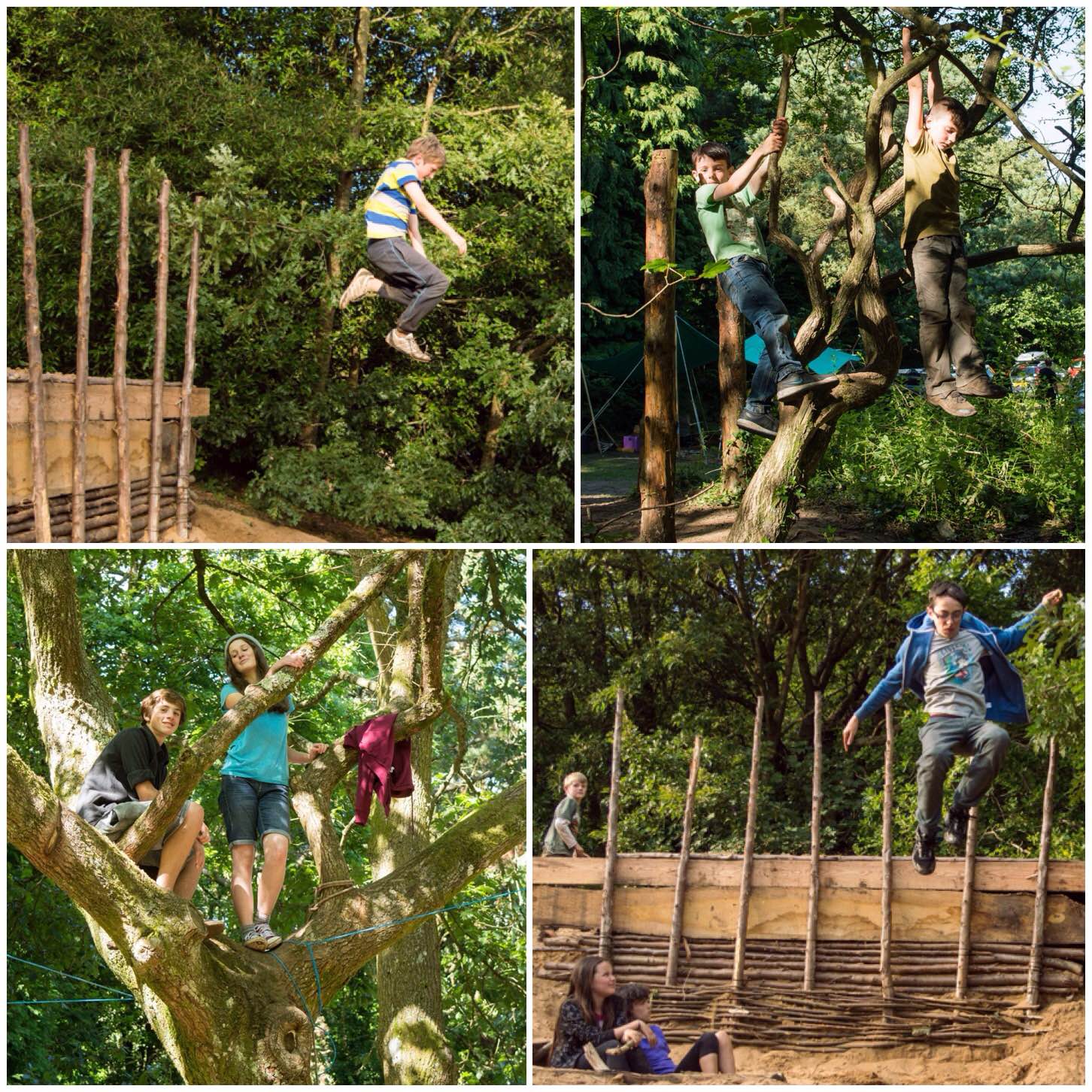 There are lots of activities aimed primarily at the kids from treasure hunts with our resident Pirates under the leadership of Cap'n Badger, to craft courses and games.
One of the games I run from time to time is a stalking game. Below you can see the kids trying to leopard crawl up to get some sticks without being soaked. This is a great game to teach kids all about their senses and in particular about staying quiet in order to see more wildlife around them.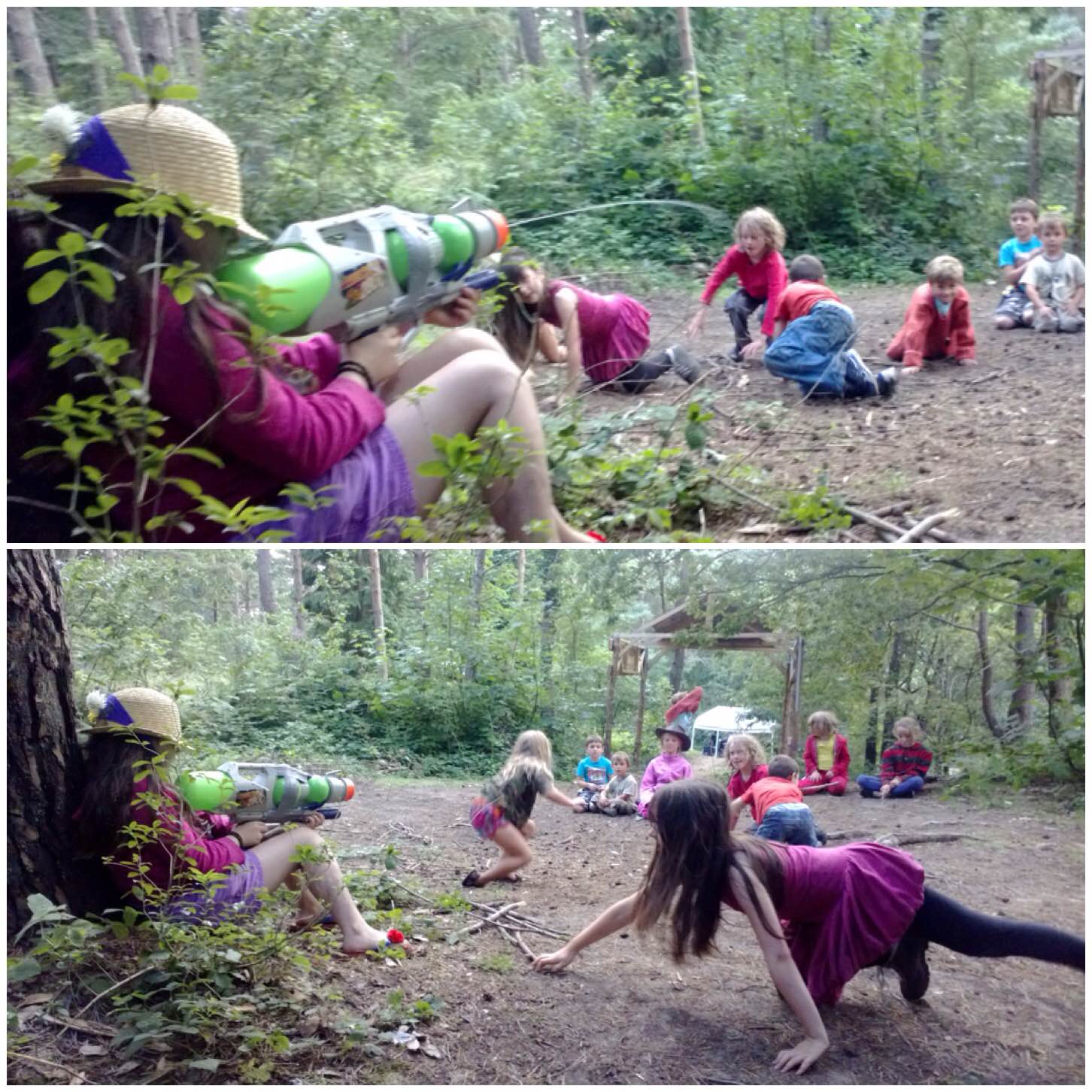 For many a year now we have had story telling sessions around the fire of an evening for the kids (and adults too). Womble is a great story teller and keeps the kids captivated with his interactive stories.
The Moot organiser is Tony Bristow and depending on the dates of the Moot his birthday sometimes falls during it. It usually is a time to bake a cake and dish it out. Needless to say Tony gets a little piece however there are many hungry little ones looking for their share 🙂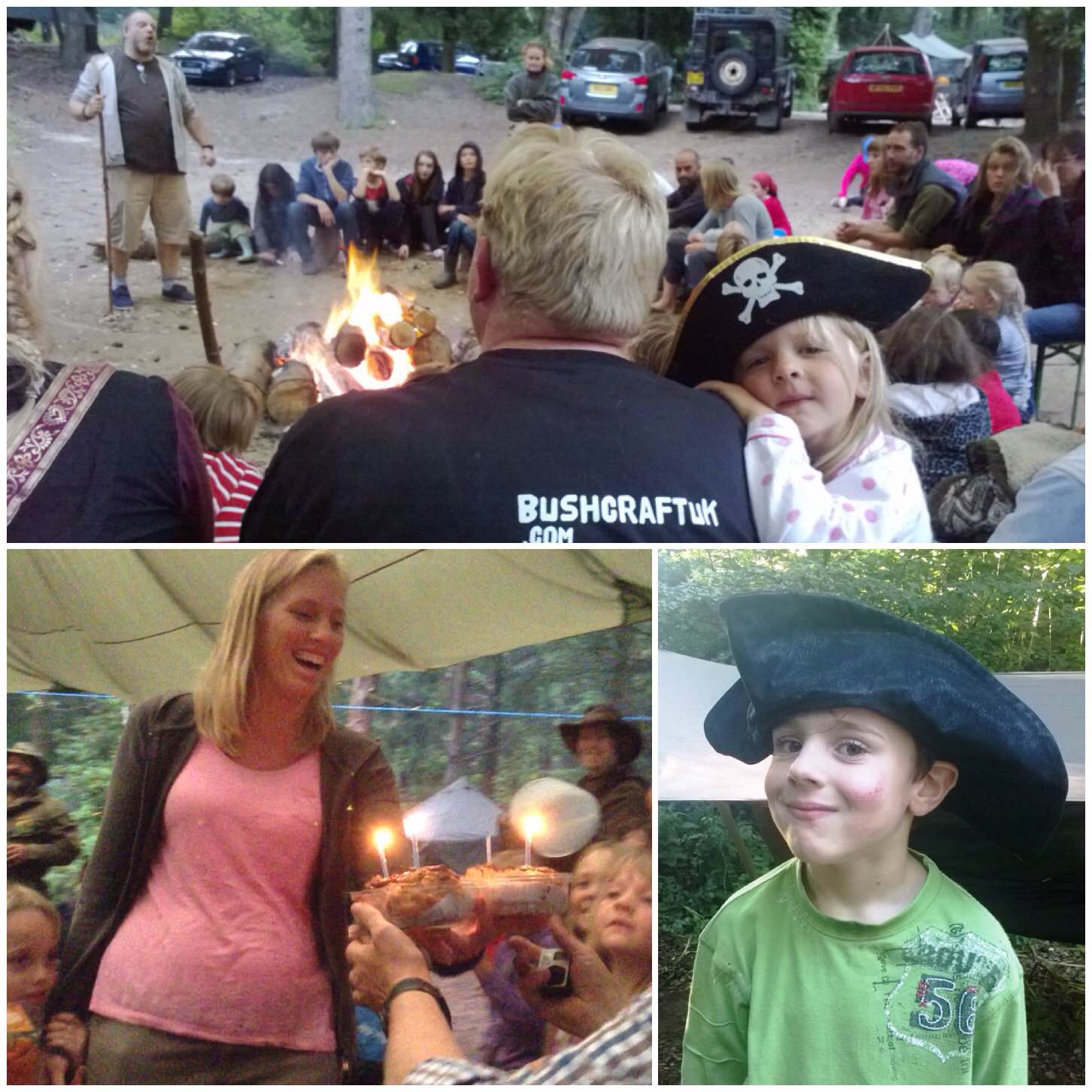 The Moot is for kids of all ages be that young at heart (yes I mean you Spikey) or taking their first steps out in the adventure of life. My kids love coming along to see their 'Moot friends' and I hope they will continue to do so for years to come.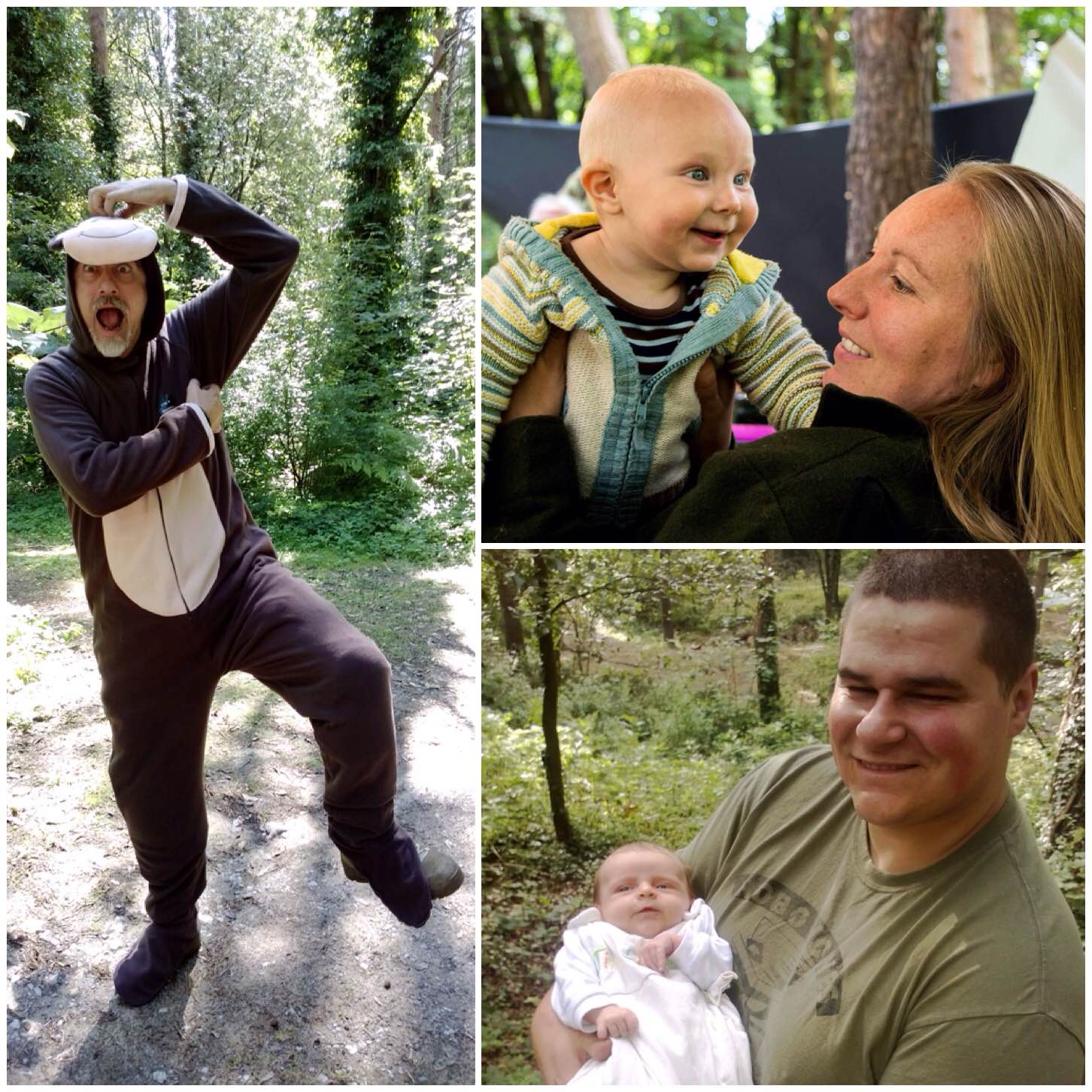 Looking at the BCUK forum I see that there is talk already about organising activities for the kids for next year.
Hopefully see you there.
Cheers
George