Here's instalment number 10 in the '10 Reasons to Bushmoot' series. For those of you who have been following the series so far you will have gotten a feel of the wide range of activities on offer at the BCUK Bushmoot. Some of you have contacted me to say you will be attending for the first time this year, which is great, however if you still have not made up your mind then don't just take my word for it.
I contacted a number of BCUK members and asked them to send me their favourite picture(s) of the Bushmoot (either one they took or from someone else) and to say why it was their favourite.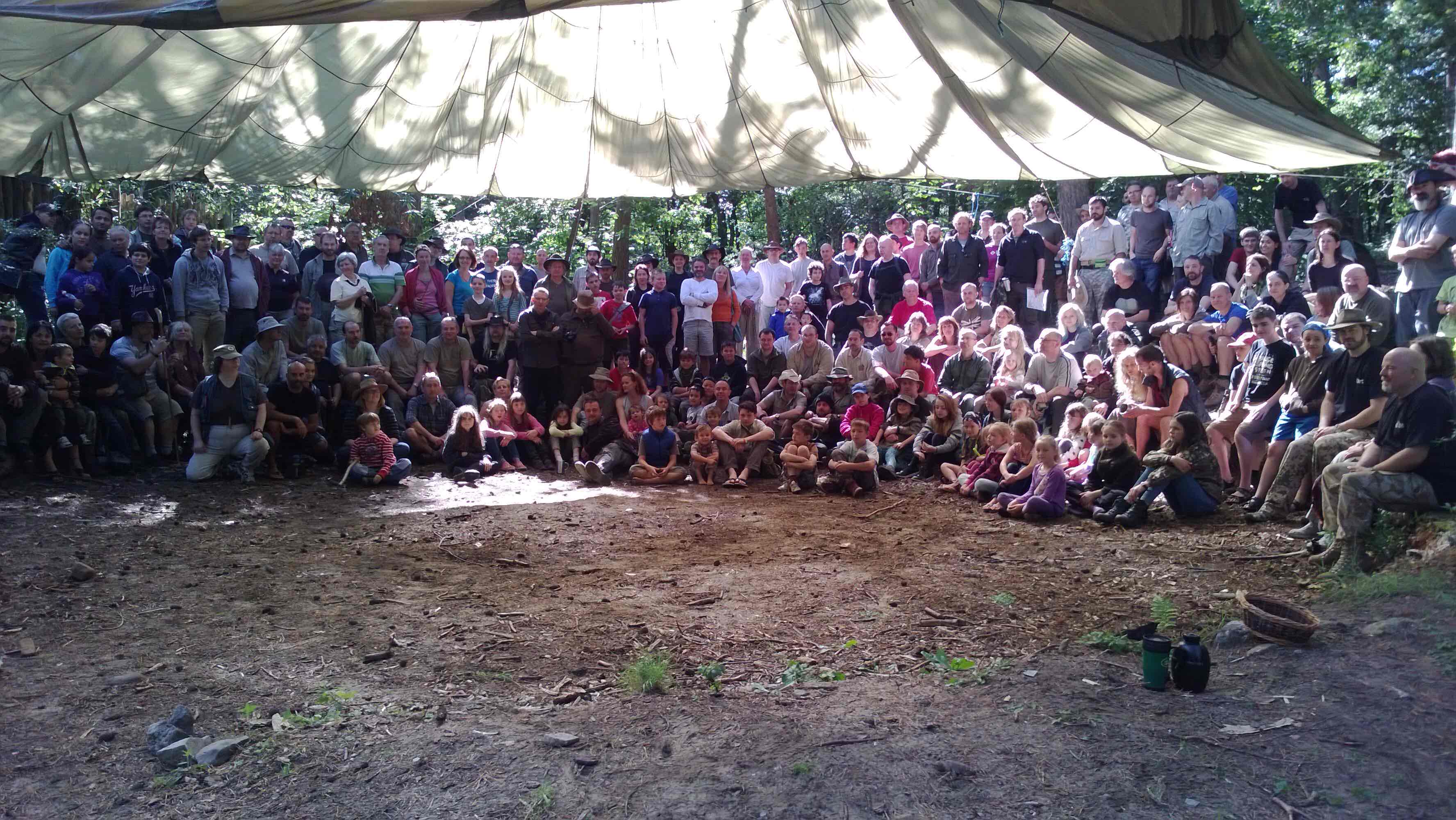 Charlie – This picture fully sums up the most important thing about the Bushmoot for me, which is the welcoming family.
I first attended the Bushmoot in 2007 and that was only on a last-minute decision. Having been encouraged by the willingness of the BCUK members to welcome you to the forum and share knowledge, I decided to take the plunge and attend the Bushmoot.
It was with a feeling of apprehension that I drove down the lane from Merthyr Mawr. This feeling soon disappeared on booking in, where I was made most welcome by Tony and Shelley. What followed was one of the most enjoyable few days I had spent in a long time, everyone you met made you welcome and they were willing to pass on skills. I can only hope I can continue to make newcomers to the Bushmoot feel as  welcome as people made me feel.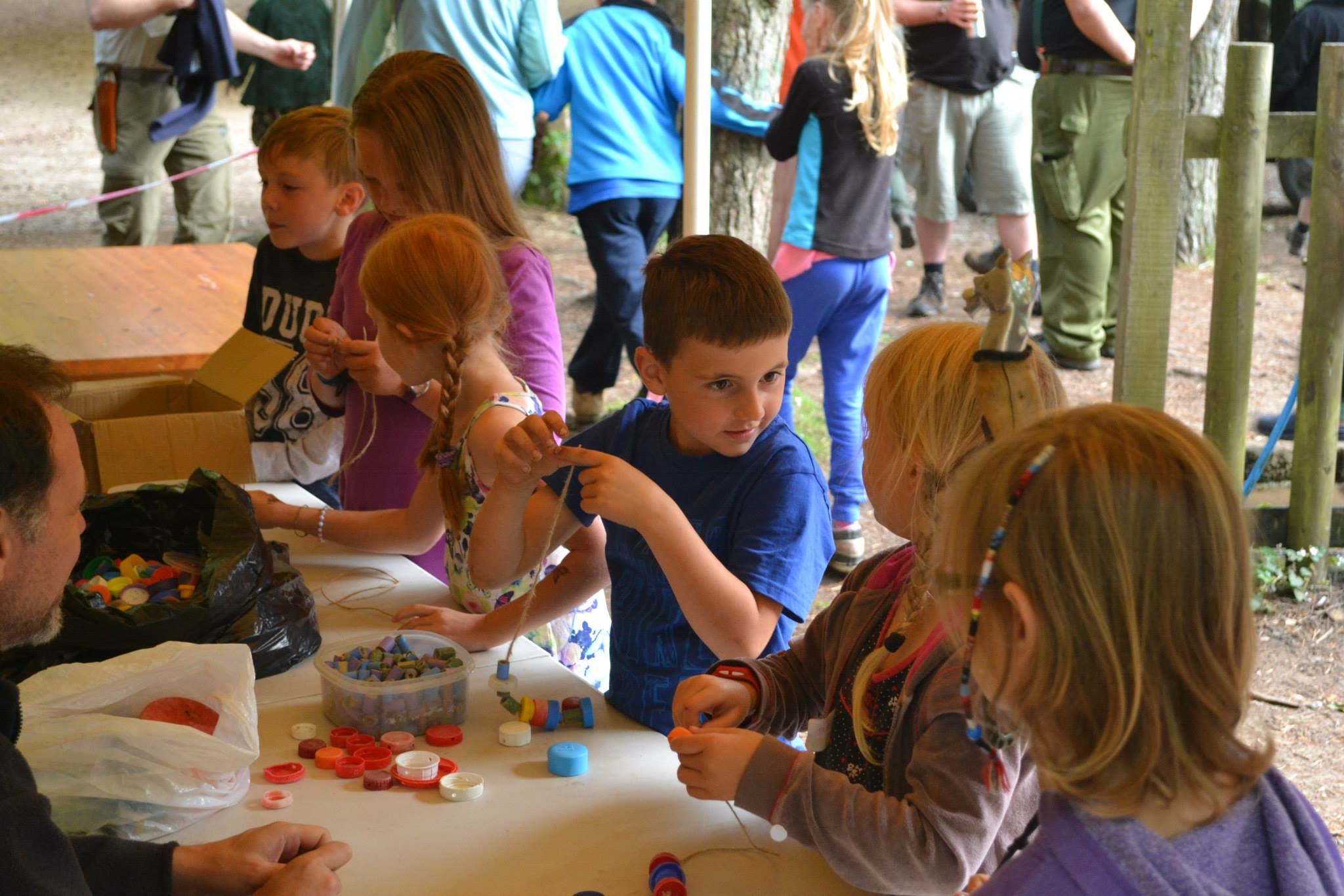 Ian – When I was asked by George to look through my photos and send him something that says why I enjoy Bushmoot, my first thought was to my boy. He and all the children play continually, coming back to camp only for food. There is always something going on, and in an age of computer games, you never hear a child say "I'm board" when spending two weeks away from electricity.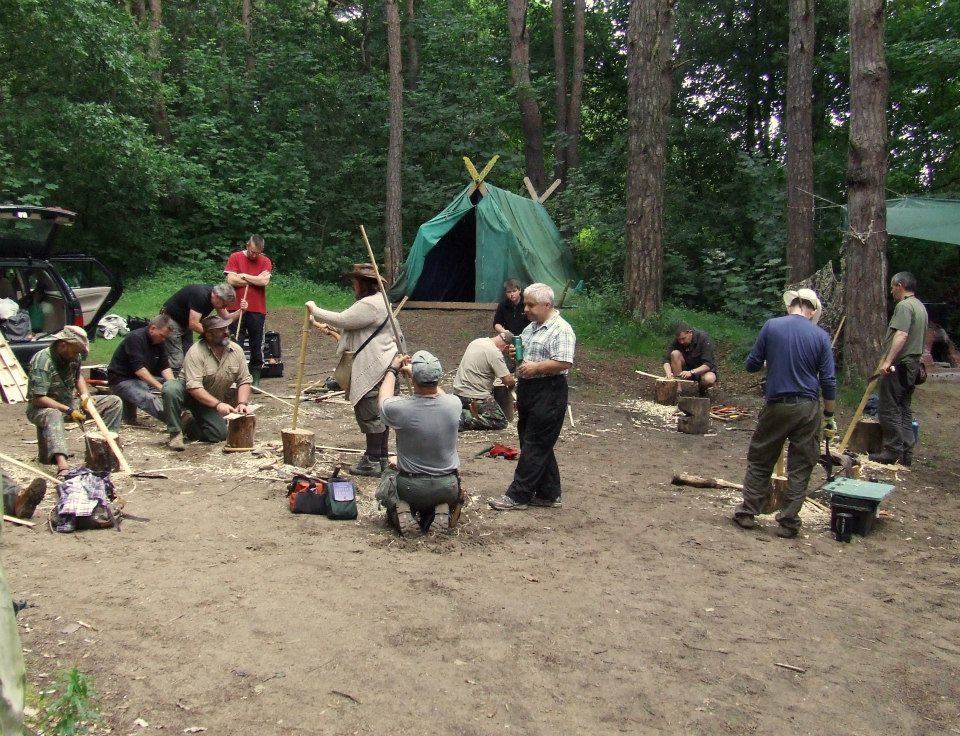 Wayne (Forest Knights)- The photo shows the spirit of the Bushmoot. Sharing skills with other bushcrafters from the novice to seasoned instructors. All come with a willingness to share their skills and learn from each other. Teaching Bhutanese bow making in such a beautiful location is a privilege. It is a joy to be part of the team.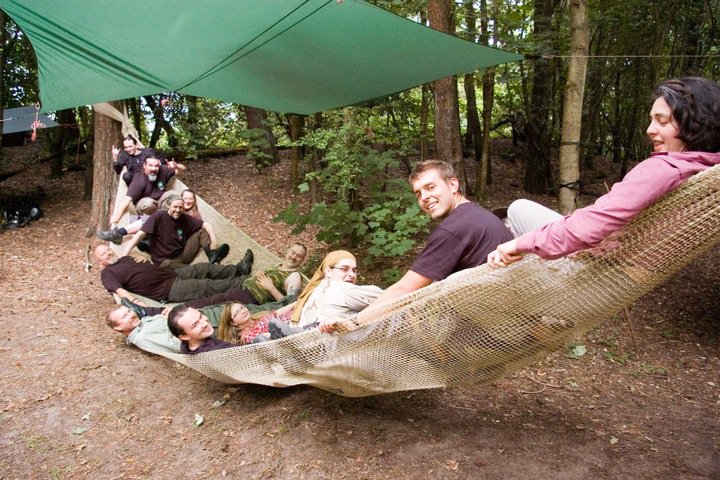 Cap'n Badger – He chose this picture but cannot remember who took it (I think it may have been Lindsey Dearnley) – I remember I  was chilling in the sunshine with Darsha one afternoon when the life raft was stuck into the 'Mammock'. Also I remember it being spun around with some of the girls inside..lol..and getting thirteen people in it! I'm surprised that little tree took the strain…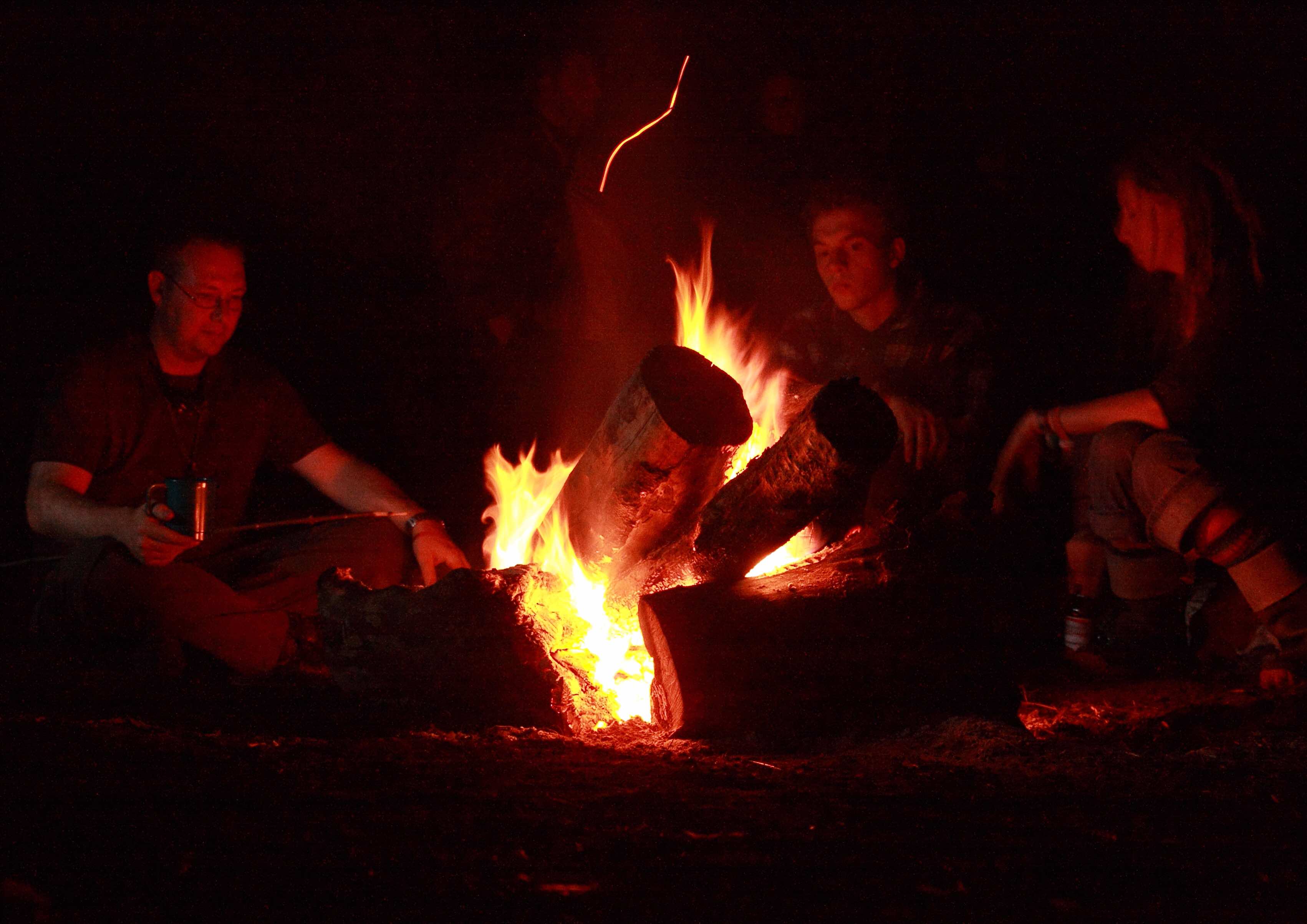 Susannah – The photo of a group of people toasting marshmallows reminds me of a couple of great things about the Bushmoot.
Firstly, woodland TV. There's nothing like a fire for socialising, quiet contemplation and a general feeling of well-being. I do nearly all my cooking over a communal fire for the entire week, even my breakfast coffee, I love the smell of woodsmoke, sharing food around the fire and the flavour – everything seems to taste better!
Secondly, this picture was taken on a night-time photography course in 2009. What you can't see, is that this group of people had kindly allowed around 15 paparazzi to surround them and their fire to practice taking night time shots – a great testament both to the range of courses you find yourself doing and to the friendliness and helpfulness of the people you meet.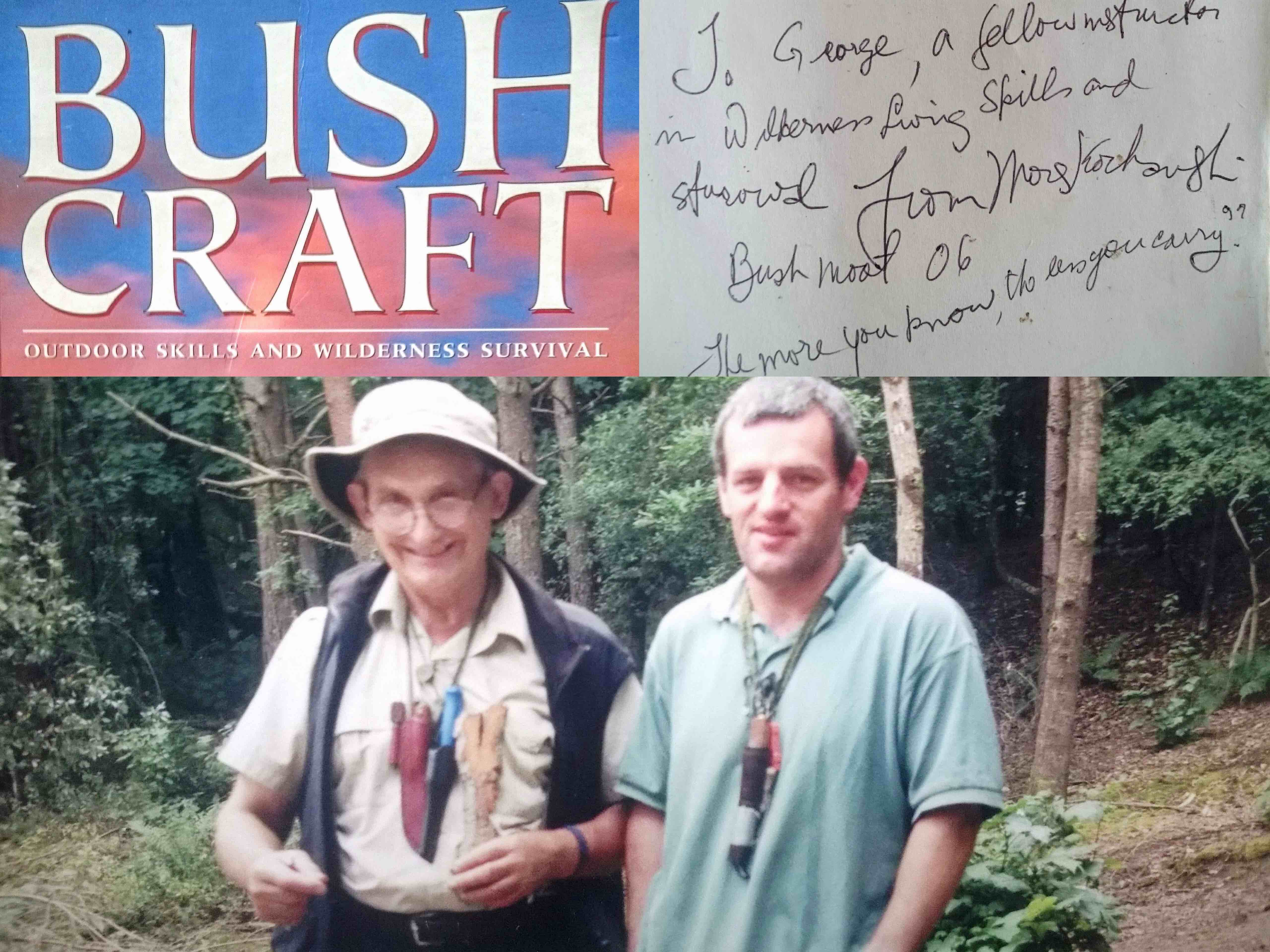 George – I put this little collage together after asking Mors Kochanski to sign my Bushcraft book at the Bushmoot. He asked me what I wanted written in it and I said whatever he felt like. Apart from his signature line of 'The more you know the less you carry' he signed it to 'a fellow instructor'. That one line has stuck with me ever since.
I worked at both Bushmoots Mors attended and as well as me attending his classes he visited some of mine too. We spent many an evening sitting around the fire shooting the breeze and drinking beer.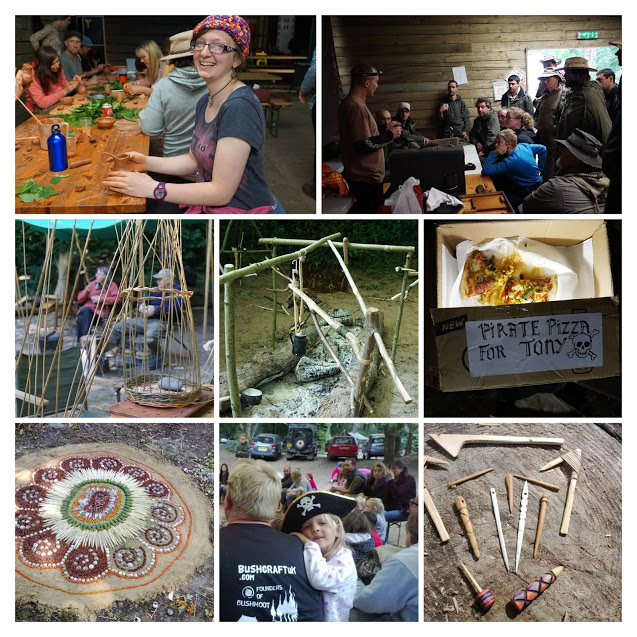 Tony – The Moot is a happy place, it's also a relaxed place where we're involved in sharing and creating, discovering and growing while making friendships and memories, where else would you get a group of guys excited about sewing machines, the loveliest pizza hand delivered and kids (actually it's probably all of us) that go to bed tired, happy and looking forward to the next day of adventures.
Well that is it for me in this series. As Tony said the Moot is a 'happy place' so I am looking forward to once again attending this year with my family, seeing my 'Bushmoot Family' and having a few adventures along the way. Maybe I'll see you there.
Cheers
George