Over the last week and a half I have spent some glorious (and somewhat tiring) days on the South coast of Wales at the BCUK Bushmoot.
I will write a fuller report later of the event with lots of video but for now here are some of the highlights.
As usual there were far too many workshops being run for someone to attend them all. A particular favourite of mine is the Damp Tinder workshop run by Rich59 proving you can get a Fire in the dampest of conditions.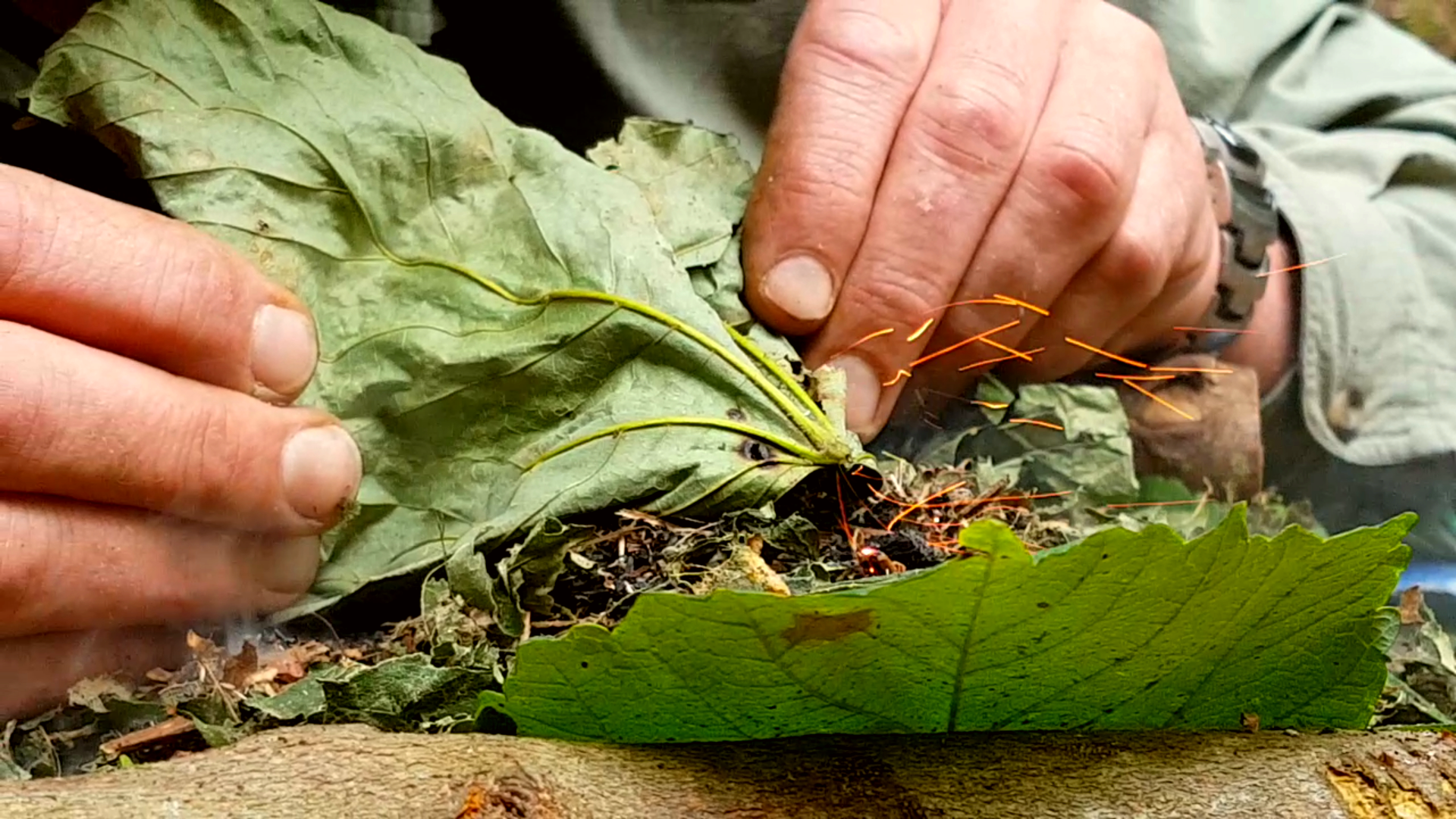 This year my friend Alan Lewis from the Sea Cadets came along. Alan is a trained chef and was soon helping Phil up at the Naughty Corner with baking the Pizzas.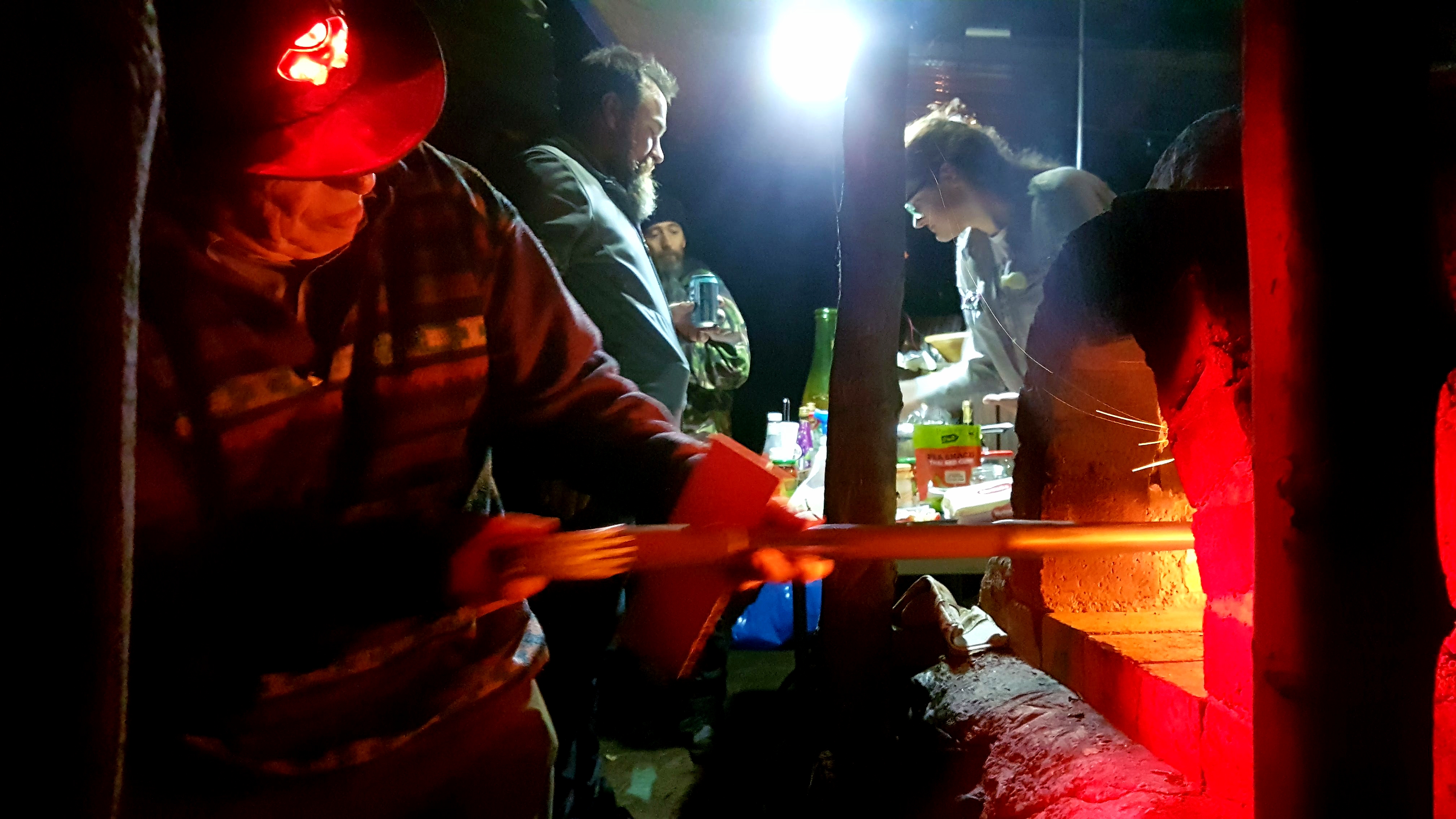 On Monday the whole Moot community came together and created what is now our traditional communal meal. Everyone brought along Dutch Ovens full of different concoctions for everyone to try out.
In the evening we were expecting a band to turn up but for some reason they did not make it. Undettered we soon had a group jamming away making for a perfect end to the evening.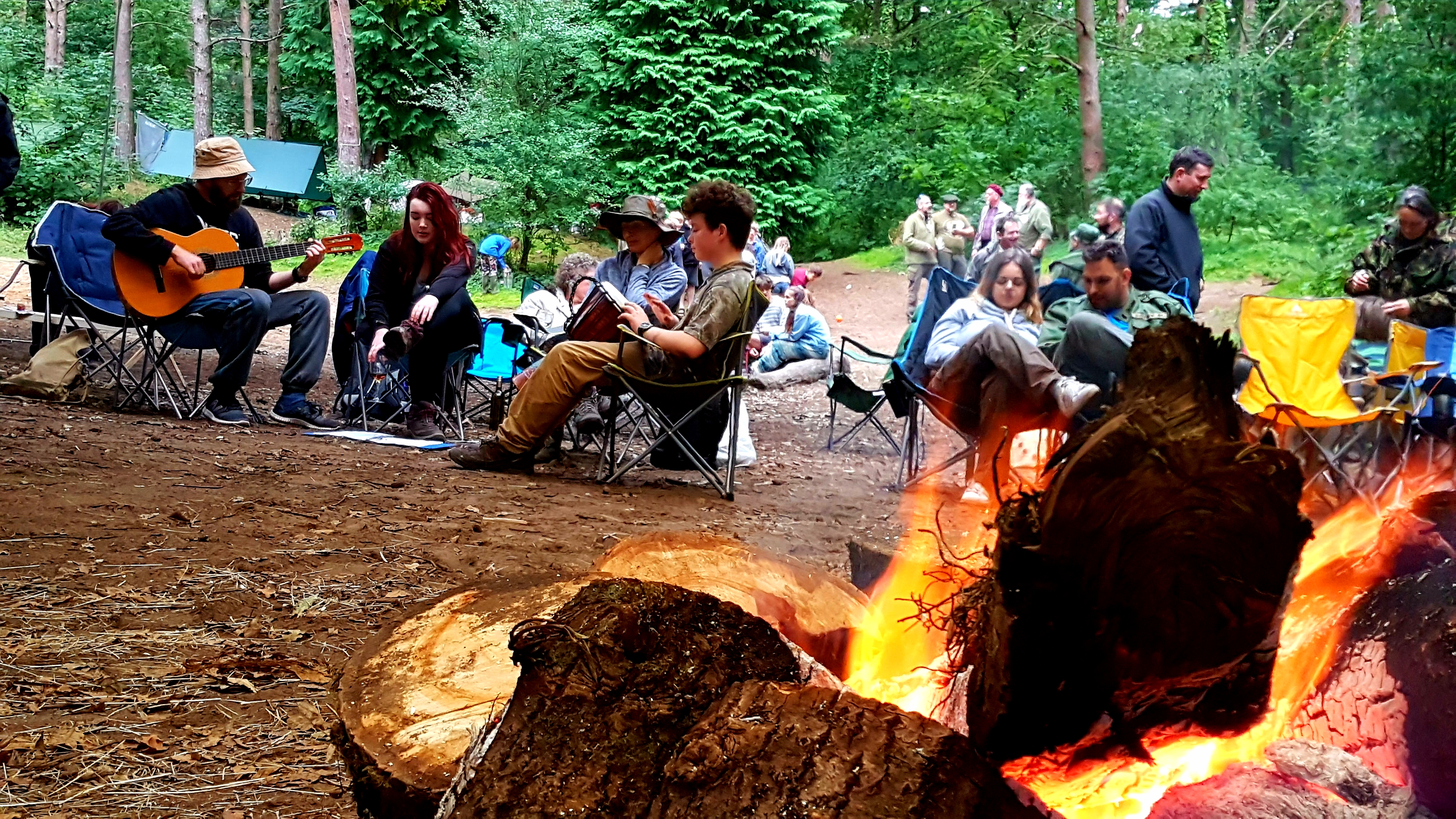 One of the highlights of the week is the Hot Chocolate evening around the main campfire. I was hoping for a cupful but the demand from the kids for seconds put paid to that 🙂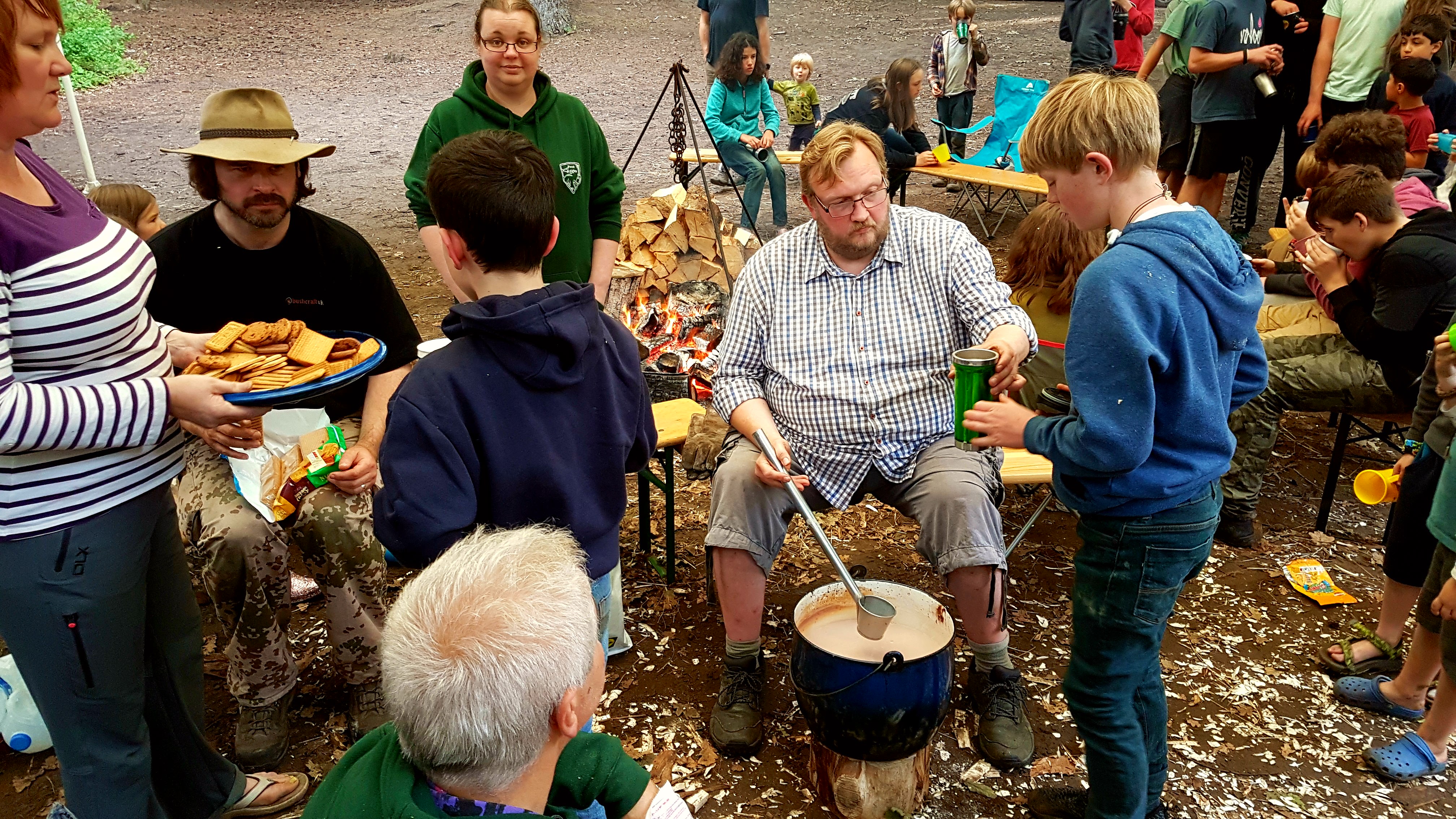 Now it is time to rest for a few days, tidy up camp and then head home.
Cheers, George