Last week found me tabbing around the Tors of Dartmoor with the Sea Cadets on a training week for a Gold DofE Expedition.
As I was observing the cadets from afar I had plenty of time to look for the little details that make up nature. I found that detail with this scene where a fly had been trapped in the sticky glandular tentacles of a Sundew plant.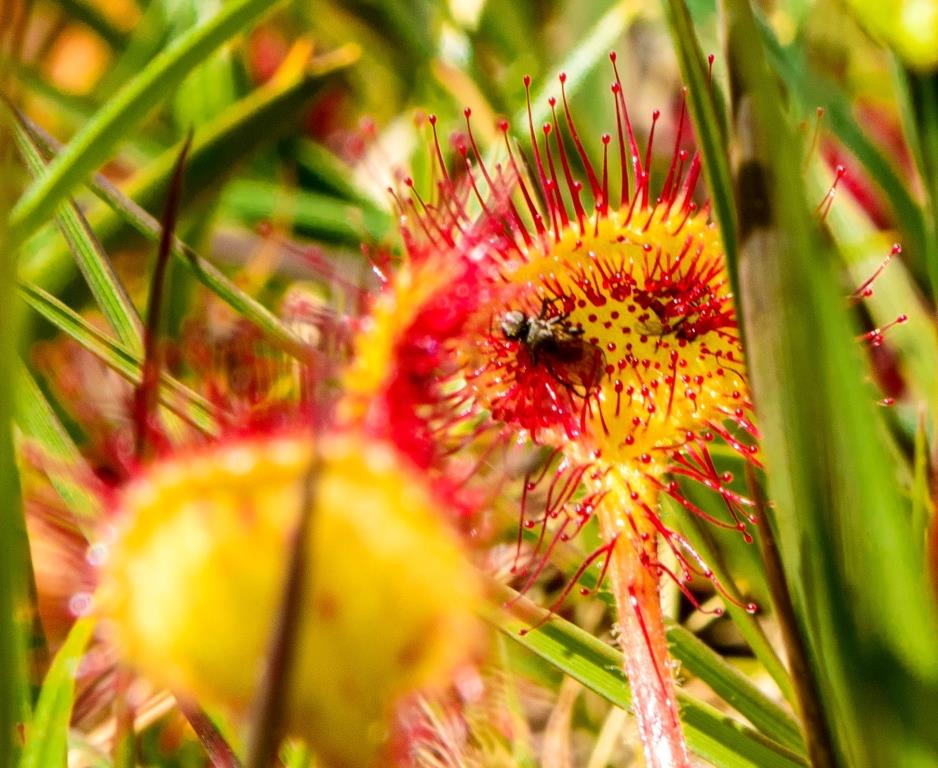 The fly had not been caught long as it was still struggling. Within about 15 minutes of being trapped they normally expire with exhaustion and are slowly dissolved by the Sundews enzymes. You can find out a lot more about this beautiful little plant at carnivorous–plants.com
I come across hundreds of Sundews at this time of year alongside the upland streams however it is not often I spot one having a snack.
Cheers
George