It has been a couple of weeks since I have posted a Picture of the Week – caused by a certain Kitty Brown 😉 nominating me to do the Nature Challenge over on Facebook.
Well it is back again and here is one I titled A Majestic Family.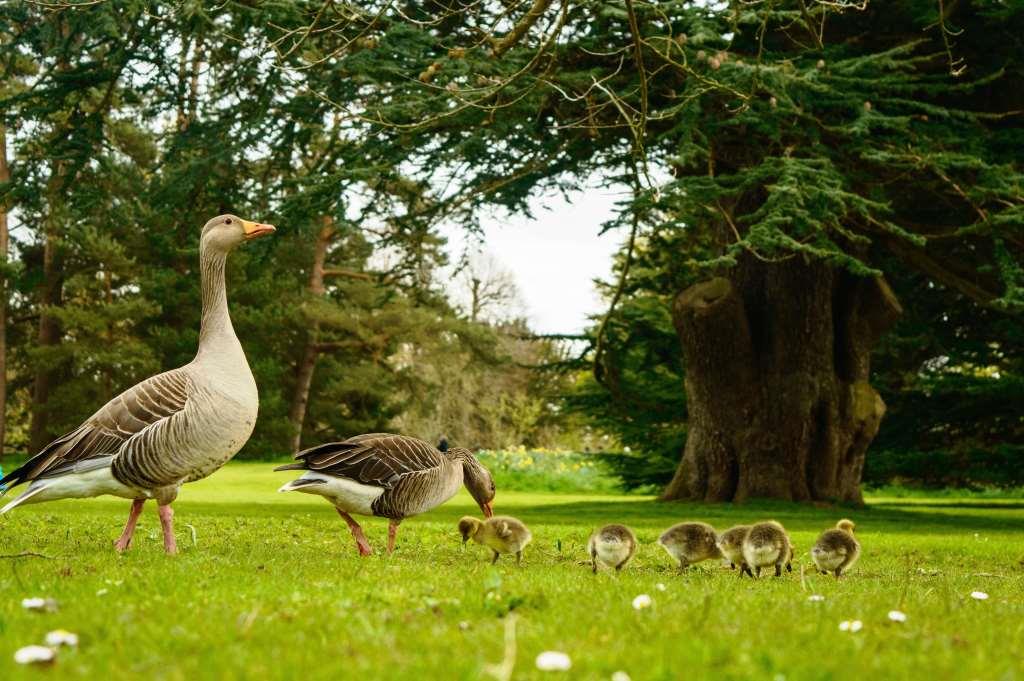 They are a family of Greylag Geese I spotted at The Vyne National Trust property. I took loads of pictures of them on the water and on the meadow carpeted in Daisies. They were all lovely but this one I thought particularly majestic. One parent stands aloof and on guard while the other gently tends the Goslings. All this with the beautiful Cedar of Lebanon in the background.
Cheers
George