I have been very lucky over the years to have made many friends in the world of Bushcraft. I cannot call myself a chef in any form but many of my Bushcraft friends are either very good cooks or can be classified as chefs. I was struck by how many of my pictures I have taken have been of the food I have eaten while Bushcrafting.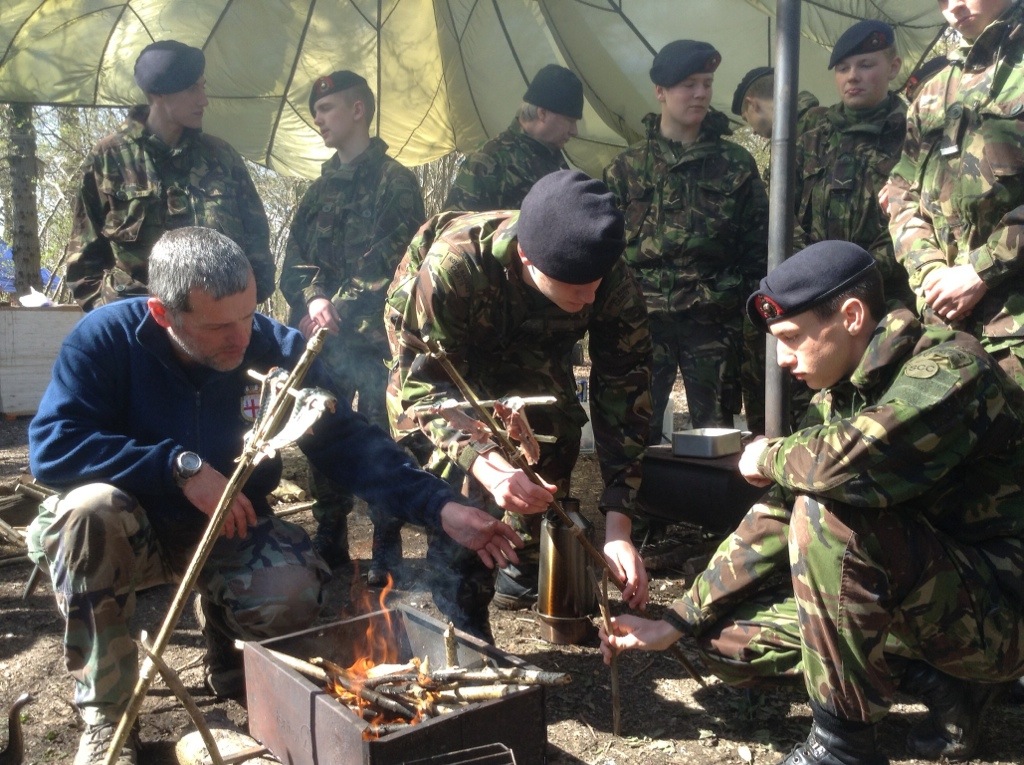 One of my favourite methods of cooking is to Ponnasse fish.
I do not intend here to make this a How to…. article on preparing food (I may do that in the How to… section) but just publish photos of some of the great meals I have tried over the years while out Bushcrafting.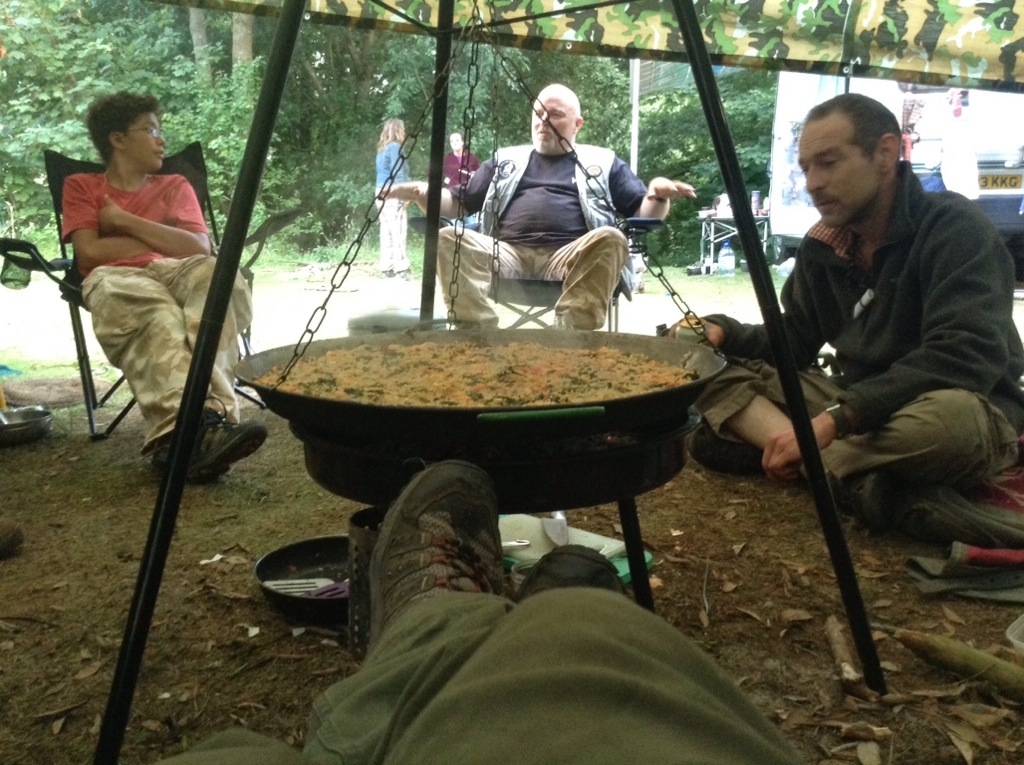 A freshly foraged pan of Paella simmering while Jordan, Dave, Fraser and myself natter.
I spend a lot of time eating out of MOD rat packs so really appreciate being in the company of good cooks.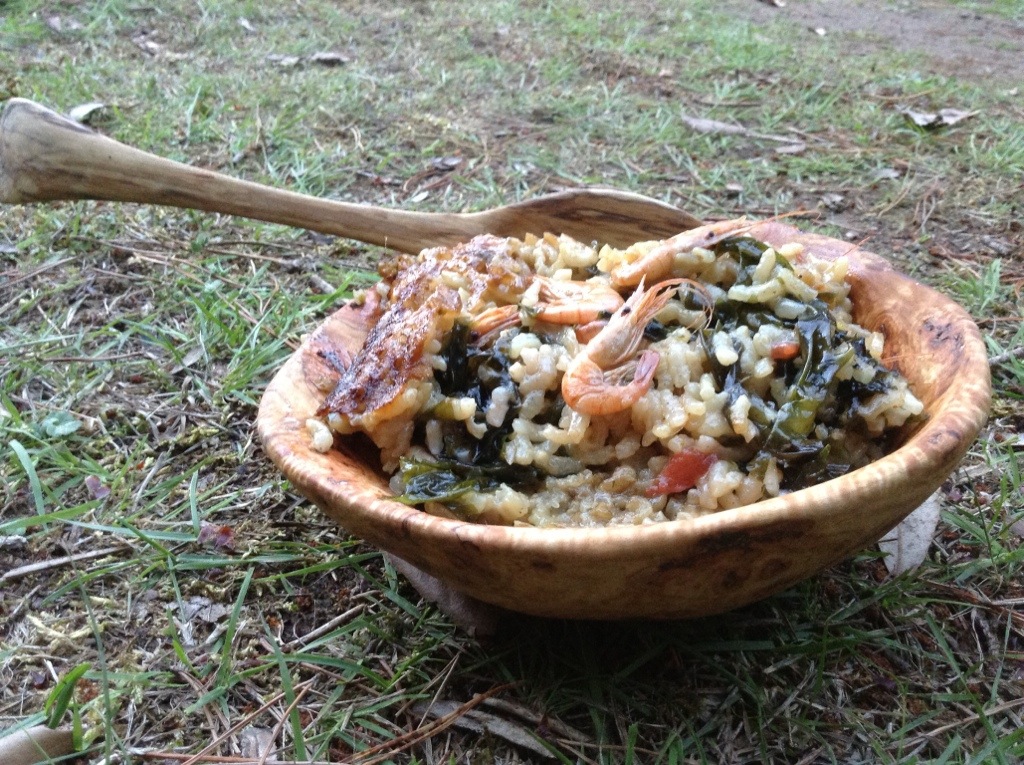 One cracking plate of Paella from last years BCUK Bushmoot.
One of my favourite meals of the day while in the woods is my breakfast. Thankfully Alison is always keen to cook outdoors.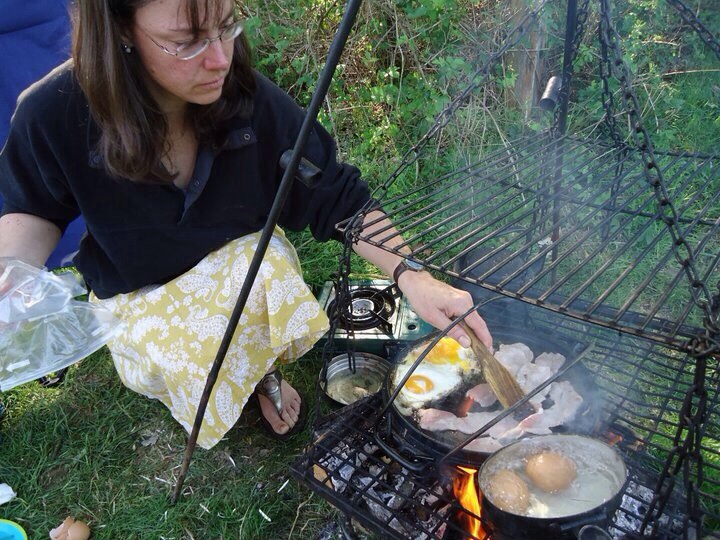 It is not always about big meals.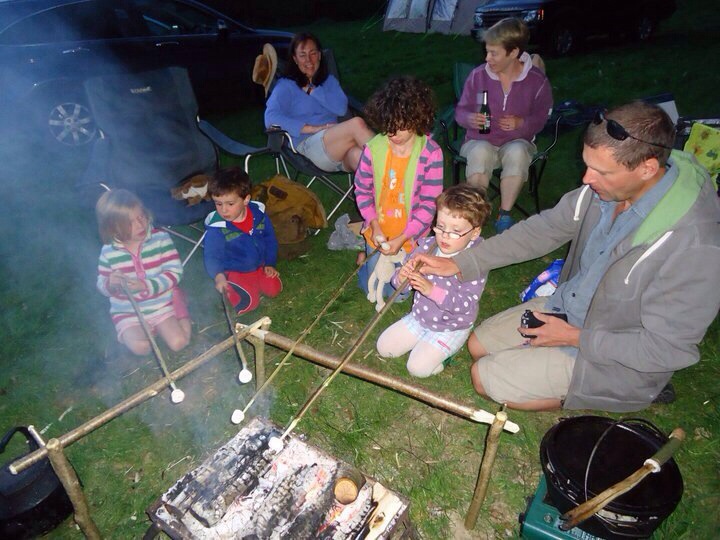 Then again they can get quite big.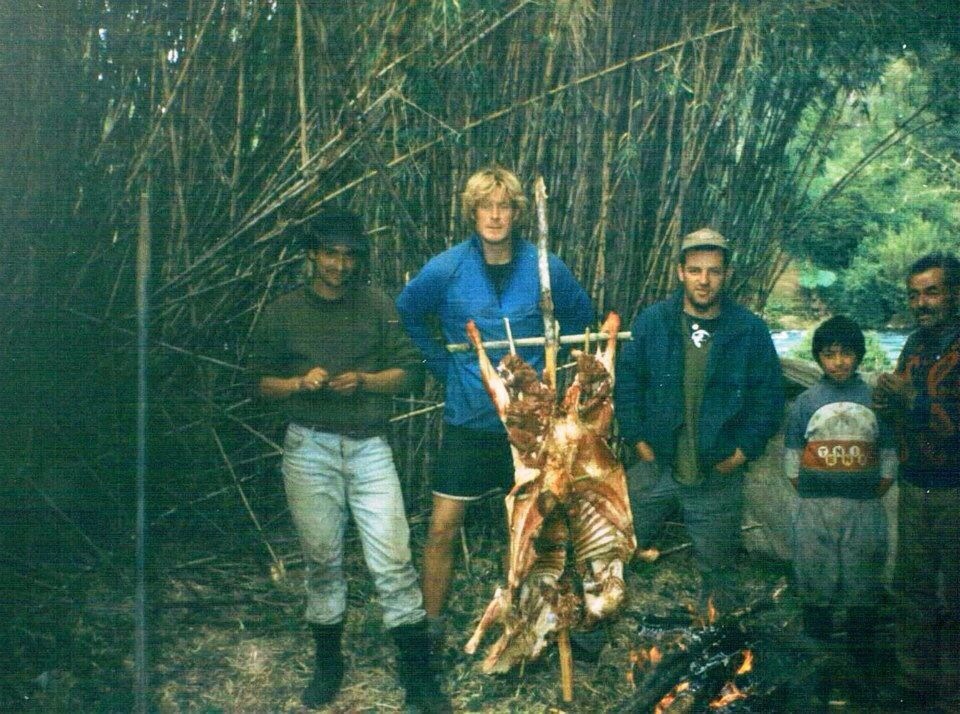 An Osado from my time in Chile with Raleigh International.
I will work through my library and post up later some more of my memorable meals.
George