Recently I have been reading a lot on social media about how kids and adults seemingly do not interact enough with nature. This is now the fourth year I have written about our annual trip to the New Forest so I would like to say that whoever writes these general stories has never been out with the Sea Cadets. We immerse both our cadets and staff in nature, so much so that they keep coming back for more. This is the story of just one of the many expeditions we run throughout the year.
This particular expedition is arranged each year so that we can skill up our cadets and staff in Adventurous Training (AT) activities and also to support the annual HMS Hood Remembrance Service at Boldre church in the New Forest.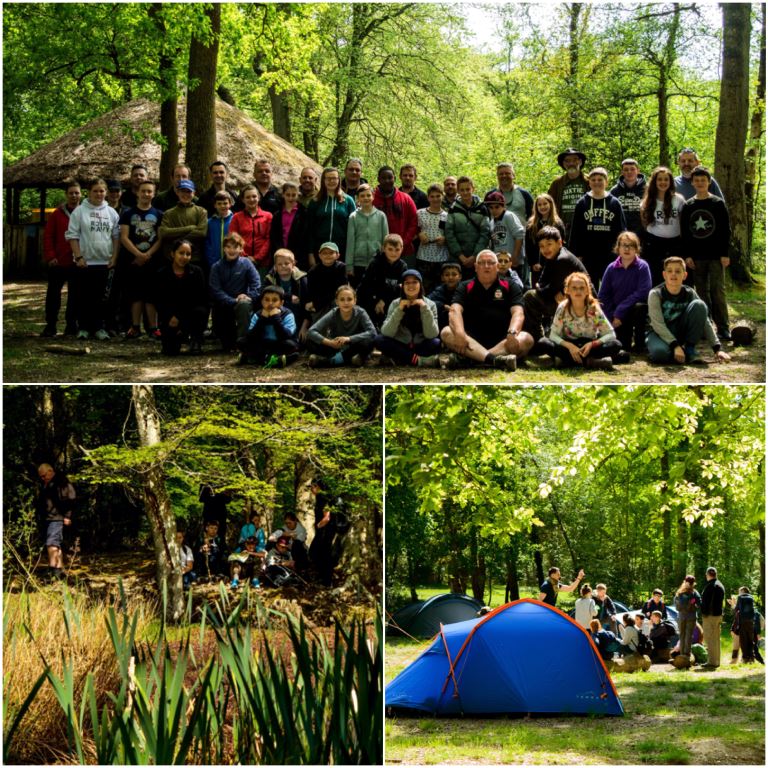 The weekend is organised by Chief Petty Officer Paul Townsend (City of London Sea Cadets) and we have cadets and staff attending both from London and Southern areas.
Our aim is to immerse everyone fully in nature as well as teaching them the traditional AT activities such as map reading, compass work and camping. This weekend saw the cadets finding the skeleton of a fox, observing pond life and scrambling all over the woods.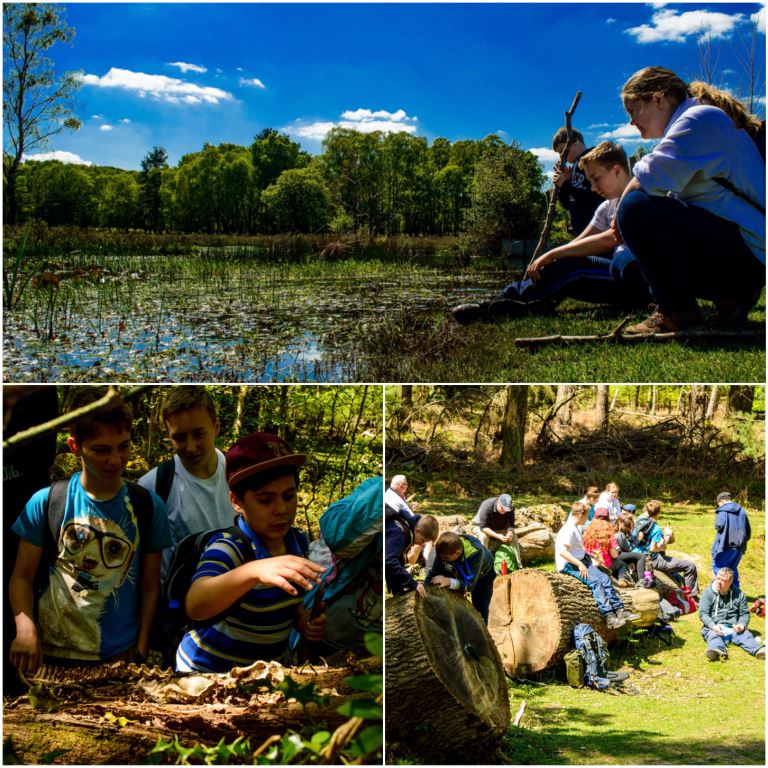 We have various groups set up over the weekend focusing on different skills. There was a group for the Juniors, various groups for the older cadets and a Duke of Edinburgh's (DofE) group out as well.
I took out a group with Paul, Jess and some of the older cadets, The cadets were looking to gain various camping tickets and Jess was under training for her Basic Expedition Leaders (BEL) award. This requires her to have a high level of navigation skill however it also requires he to have the skill to pass that knowledge onto others.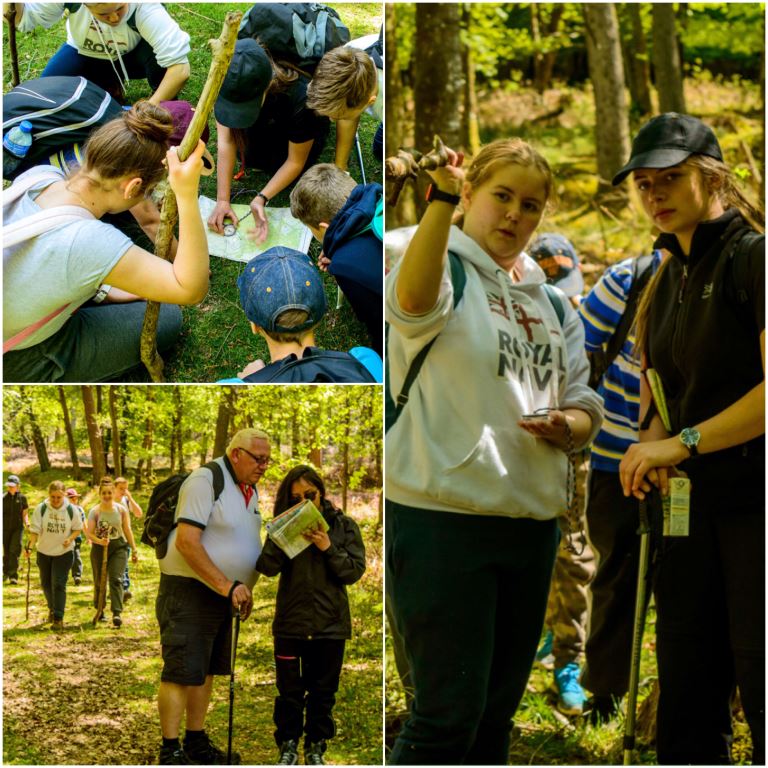 Now it is not all hard work and no play by any means. Soon the cadets were flying through the puddles and we took time to rest up on the Saturday afternoon at the hotel near Beauly Rd station. On the way back to the campsite at Ferny Crofts the way got pretty boggy so it was fun watching the cadets trying to keep there feet dry. They soon learnt how to select a good route along the way.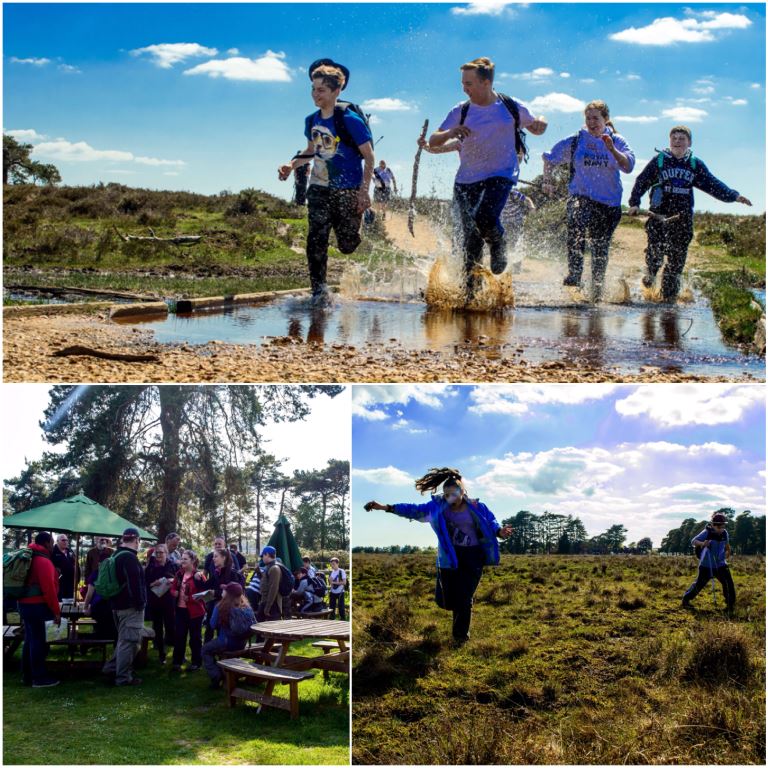 Evening activities involved the usual football, netball and run out games before it was marshmallow time.
We had enough wood this year for the cadets to have their own fire and soon it was sparking away merrily.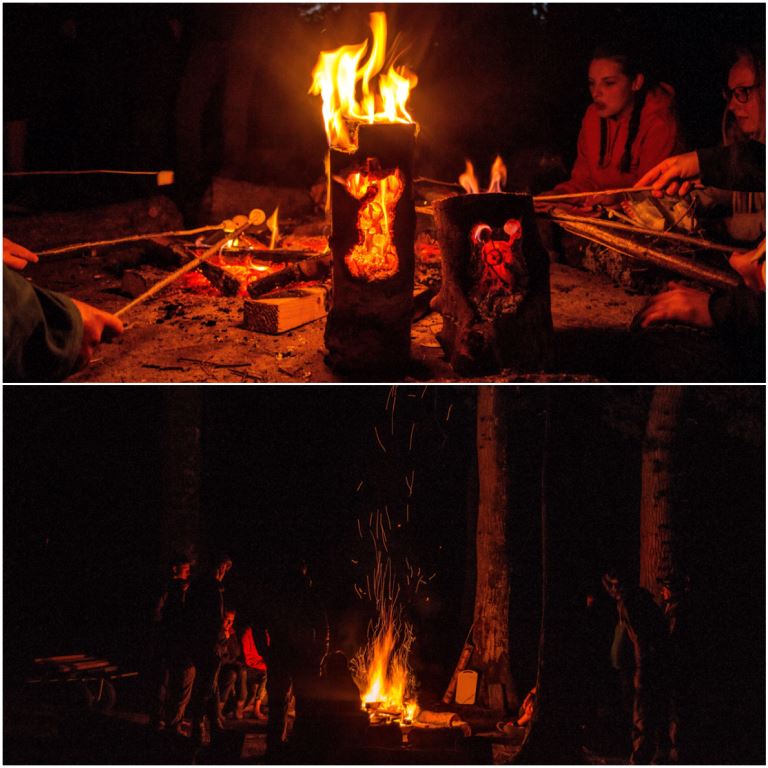 On the Sunday morning a group of cadets go off to the remembrance service at Boldre church while the rest of us get on with the mornings activities.
Simon was thankfully with us again this year and ran the galley in the roundhouse. He certainly can make some great meals with very little in the way of ingredients. The Juniors meanwhile cracked on with firelighting with Charlie and cooking with Chrissie. I enjoyed some giant toasted chocolate marshmallows however the orange cakes were left in the embers for a little too long I think 🙂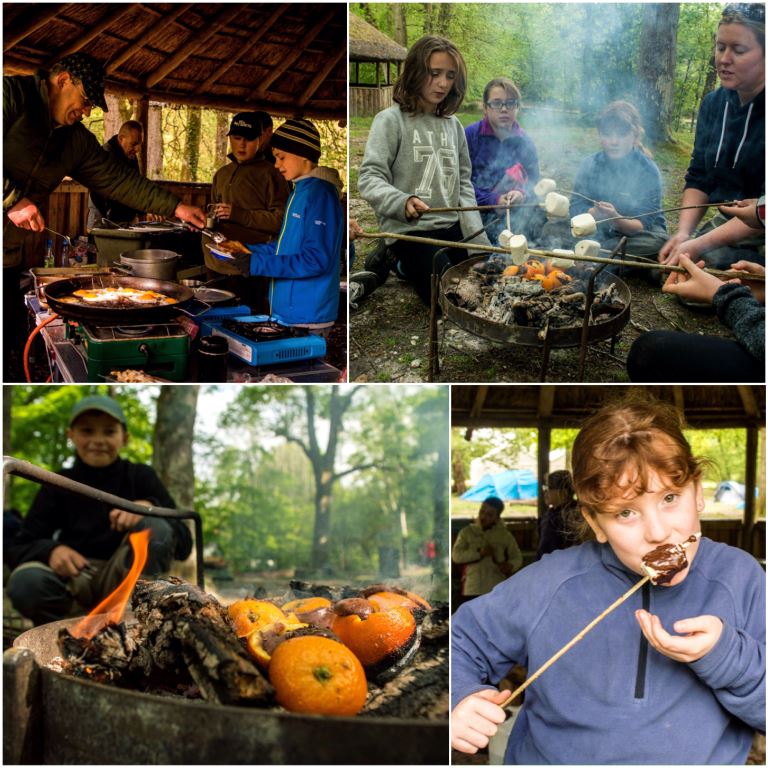 The rest of the staff and the older cadets cracked on with lots of classes. This allowed the trainee instructors like Sarah, Jess and James to gain some valuable time teaching AT skills while training up for their BEL award.
Classes included tent pitching, first aid, bag packing, cooking and compass work. I did not see much of the DofE team as they were out on their expedition on both days however reports back were that they all successfully completed the weekend.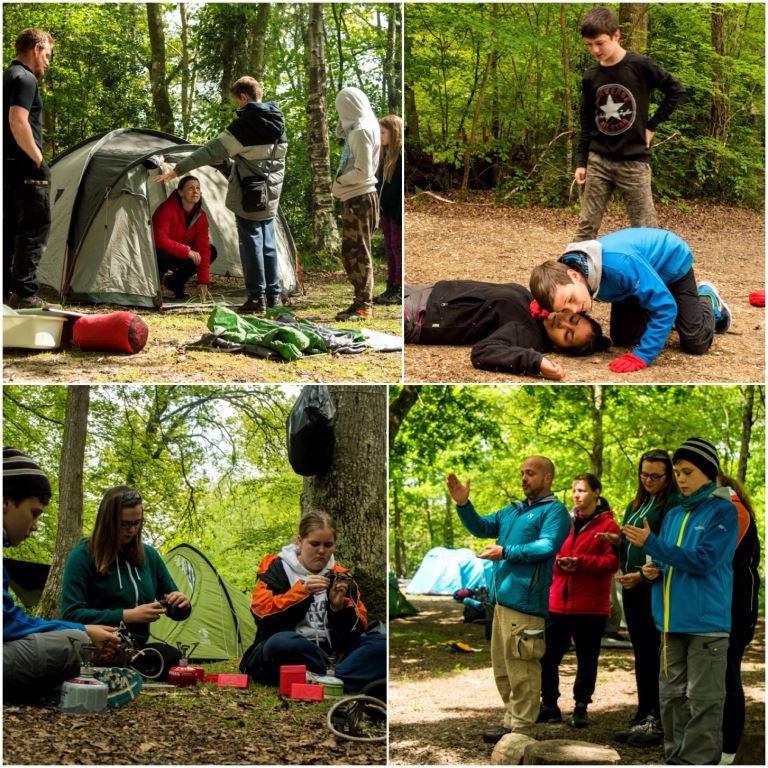 While all this was going on on the Sunday morning the group at Boldre church put on a fine parade and learnt a bit more about HMS Hood. In all my years going to the New Forest for this trip I have never managed once to get to the parade – mind you that would involve me putting a uniform on 😉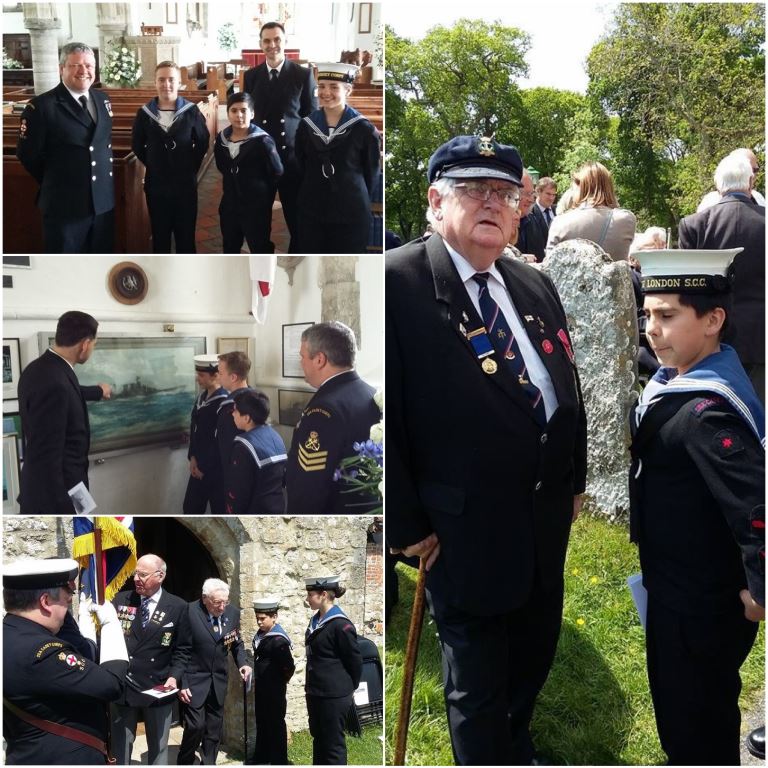 As I get older the years seem to pass quicker however each year has been packed full of fun. I am looking forward to many more years of visiting the New Forest and passing on my knowledge of nature to others so that they can continue this skilling up cycle.
Cheers
George
Previous years in the New Forest
2013 – Adventures in the New Forest – To play and learn
2014 – New Forest – Our annual pilgrimage to remember HMS Hood