Catching up with friends, learning skills and getting some new kit – that is what the Wilderness Gathering is to me.
Coastal Survival has been attending The Gathering for quite a few years and this was a busy one for me as they went. I could tell that as most of my pictures this year were of what we were up to and not about what everybody else was up to. I was working alongside Fraser Christian, Danny Stocks and Chris Lundregan (we were also joined by Lorna Stocks).
Food and skills were the order of the day for us at this years show.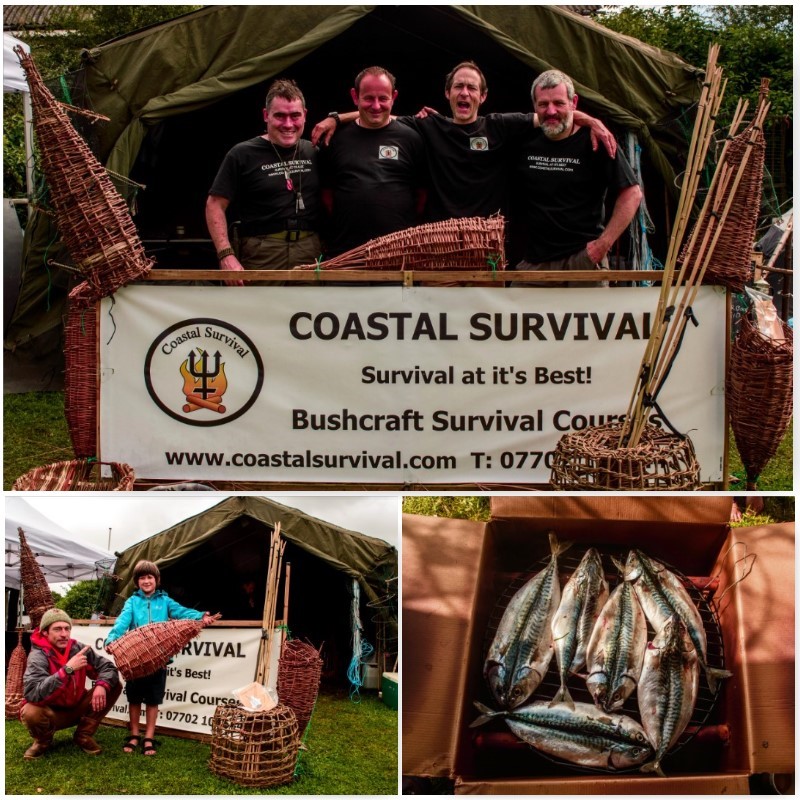 Over the weekend we kept a hot smoker going producing smoked mussels and mackerel. This kept a steady stream of visitors coming up to the stand. So much so that I did not get a great deal of time to wander around the rest of the show.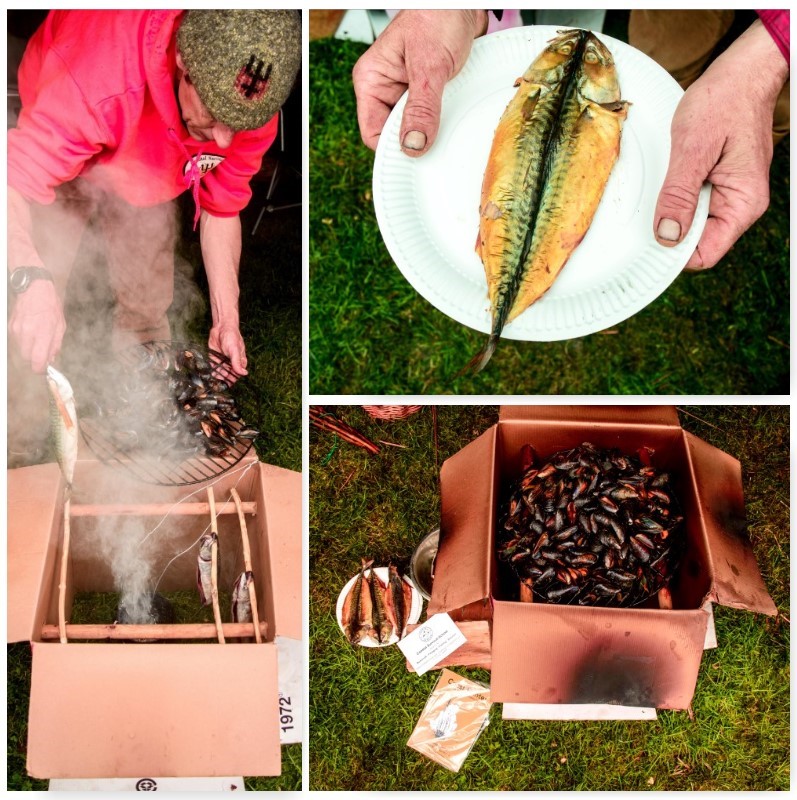 There is something quite beautiful about the simplicity of smoking food that is attractive to folks that makes them want to just come in and try some – it certainly is not for our good looks 😉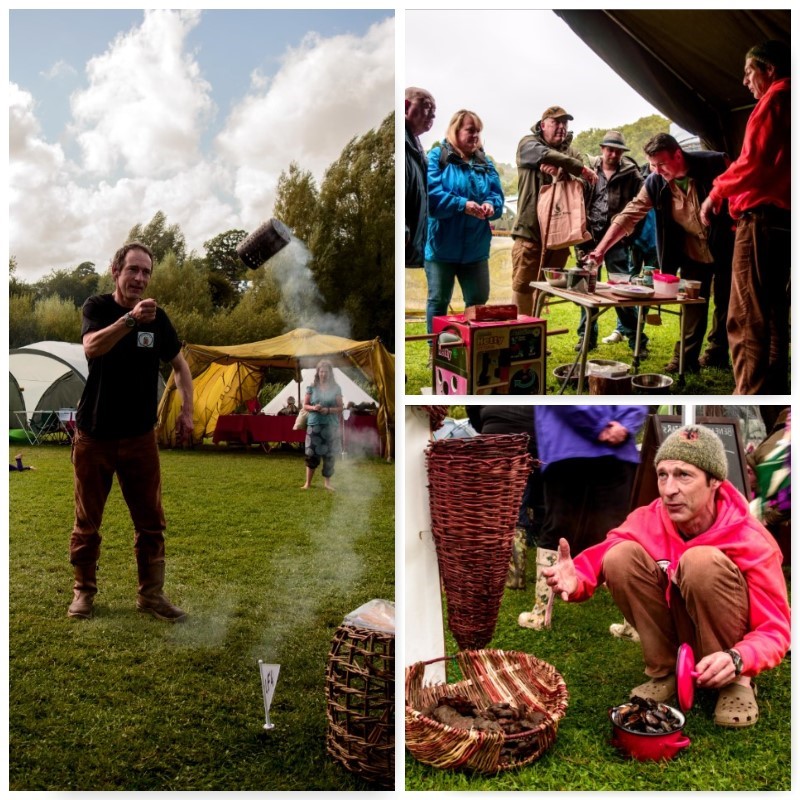 There was some time to get out though and catch up with folks. I missed Steve's class on prepping rabbits but by the look on his face it went well.
Dave Budd was as usual working away but unusually he was having to be his own pump monkey on the forge – Where were you Emily? He needed you 🙂
Our neighbours at the show were Sonni and Angela from Beneath The Stars Leathercraft – the nicest set of neighbours than you could wish for.
Also spotted frequently was Jason bowdrilling away for the visitors. I sat beside him for one of his demonstrations and got some cracking pictures that I made into their own blog – Jason and the Ember Extender.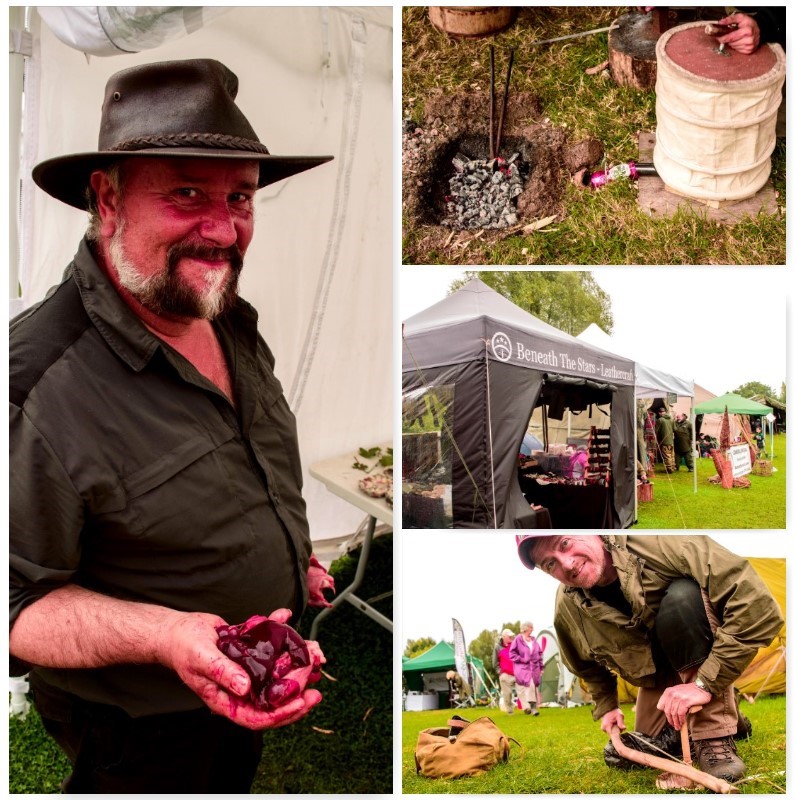 Regular readers will know I am a fan of Damp Log Rocket Stoves and Des was there this year firing them up. This particular Log Rocket was very damp but he persisted and soon had a hearty stove that produced plenty of brews.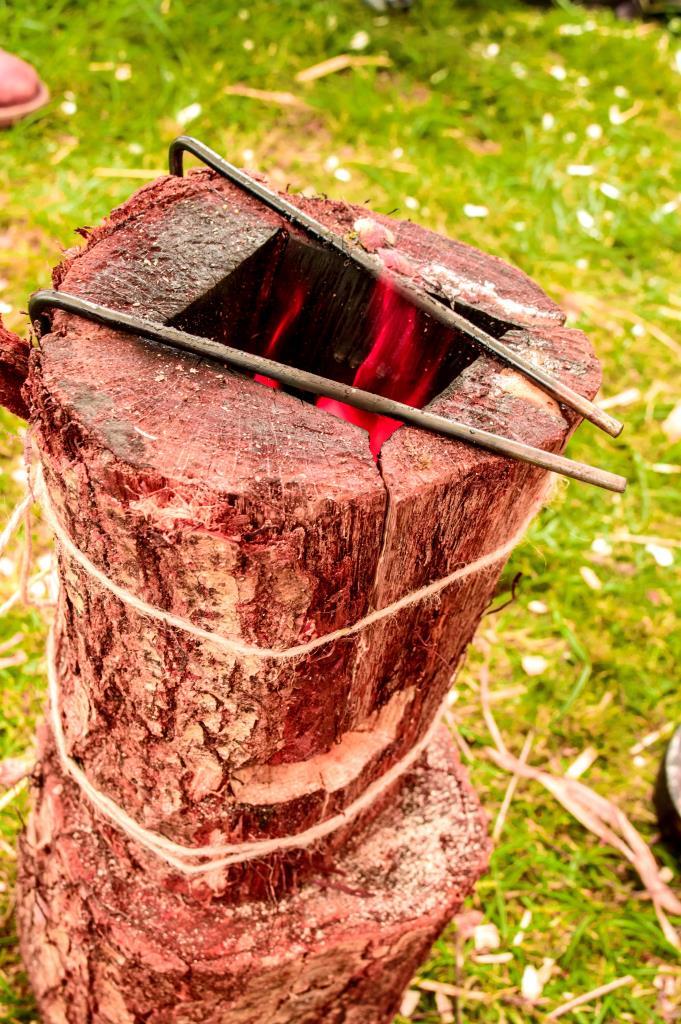 As well as producing smoked food we spent time giving various classes such as this one on making a Bamboo Fishing Spear. This simple device does not take long to make and really packs a punch.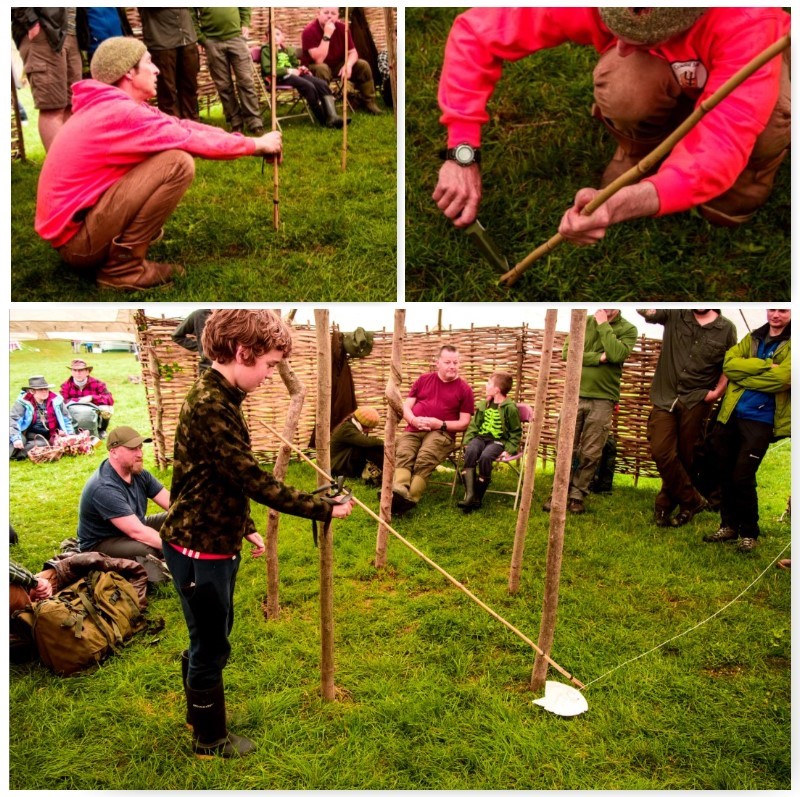 No Coastal Survival course would be complete without a bit of net making. Once again Fraser was up in the classrooms demonstrating his skills and getting the audience netting – I was meanwhile back tending shop – except for sneaking out to take some pics 🙂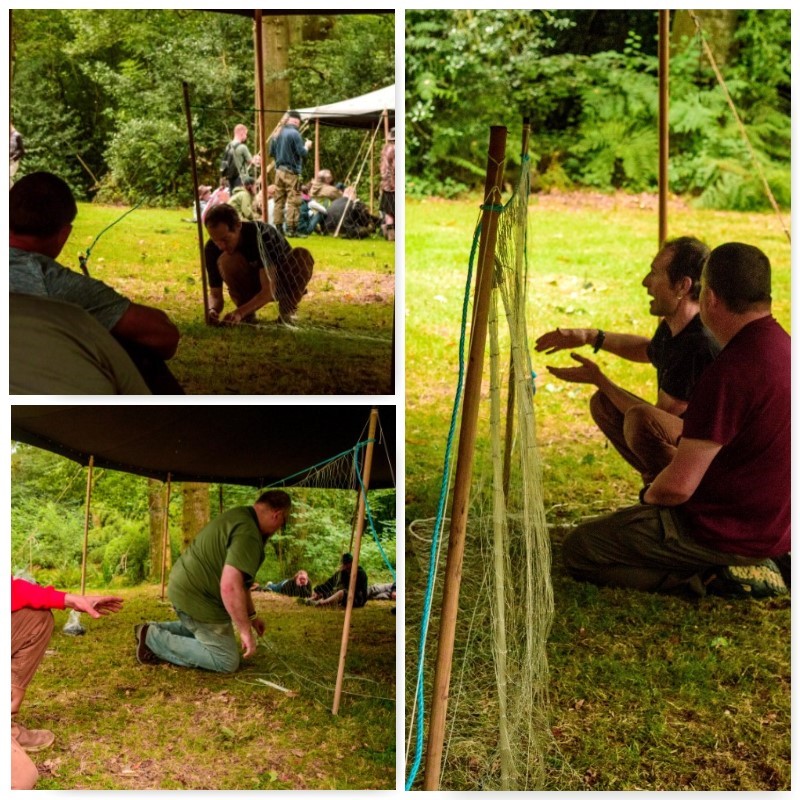 The Masterclass this year was on constructing a Stick Fish Trap. This was planned to take 3 hours but it took most of the day for the students to complete (and for some part of the next day) but it was worth it, These traps are designed to work and do the job of catching your dinner.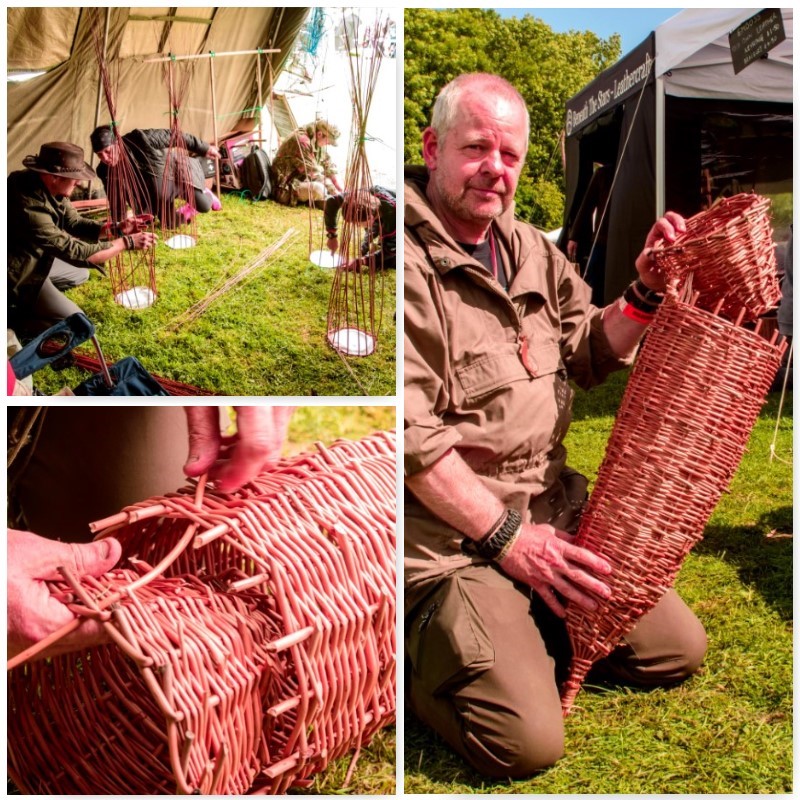 These Stick Fish Traps are featured in Fraser's new book Coast Hunter. This is the 2nd book in his coastal series and his copies sold out at the Wilderness Gathering. Look it up in Amazon if you are interested in all things coastal hunting.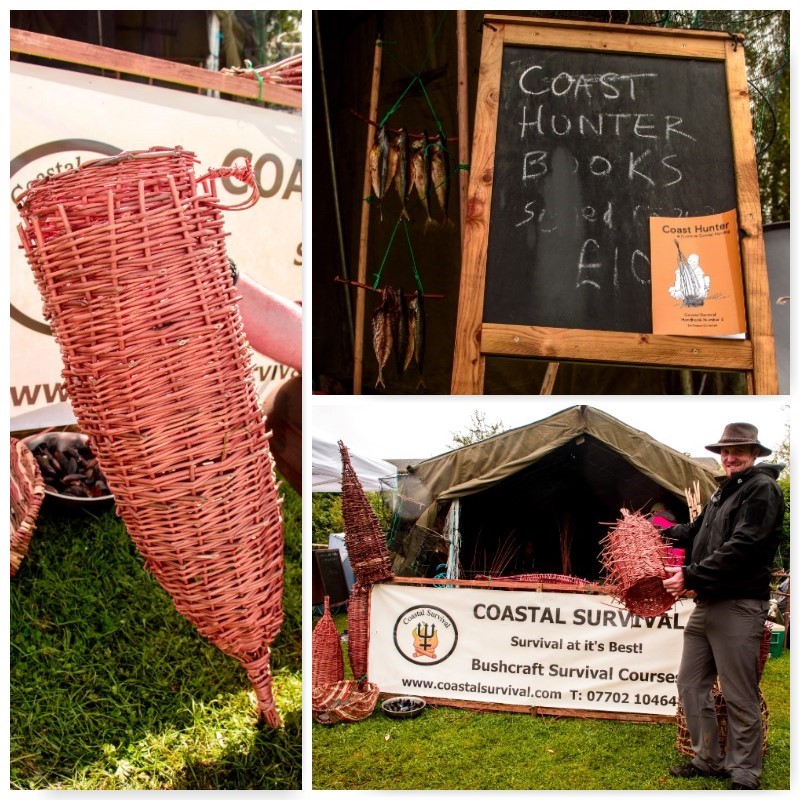 I have been attending the Wilderness Gathering every year since 2005 so here's to seeing some of you there in 2017 – An extra day I am told for next year 🙂
Cheers
George