This August I went to the Wilderness Gathering to help out my friend Fraser Christian of Coastal Survival with the running of his stand. It was a busy stand however from time to time I ventured out around the show and spotted some real gems.
Starting at the end of the Wilderness Gathering I got tipped off that JP from Woodlife Trails was going to get ambushed by the Coyote Kids – Needless to say the tip off was spot on 🙂
Just off to the main area of the Wilderness Gathering is the pond. In here the canoeists have fun, we soak our willow for our fishtraps and I like to sit here watching nature go by. This year my friend Jason Sears decided to use it as a platform to light his tinder bundles – more of this in the last video in this post.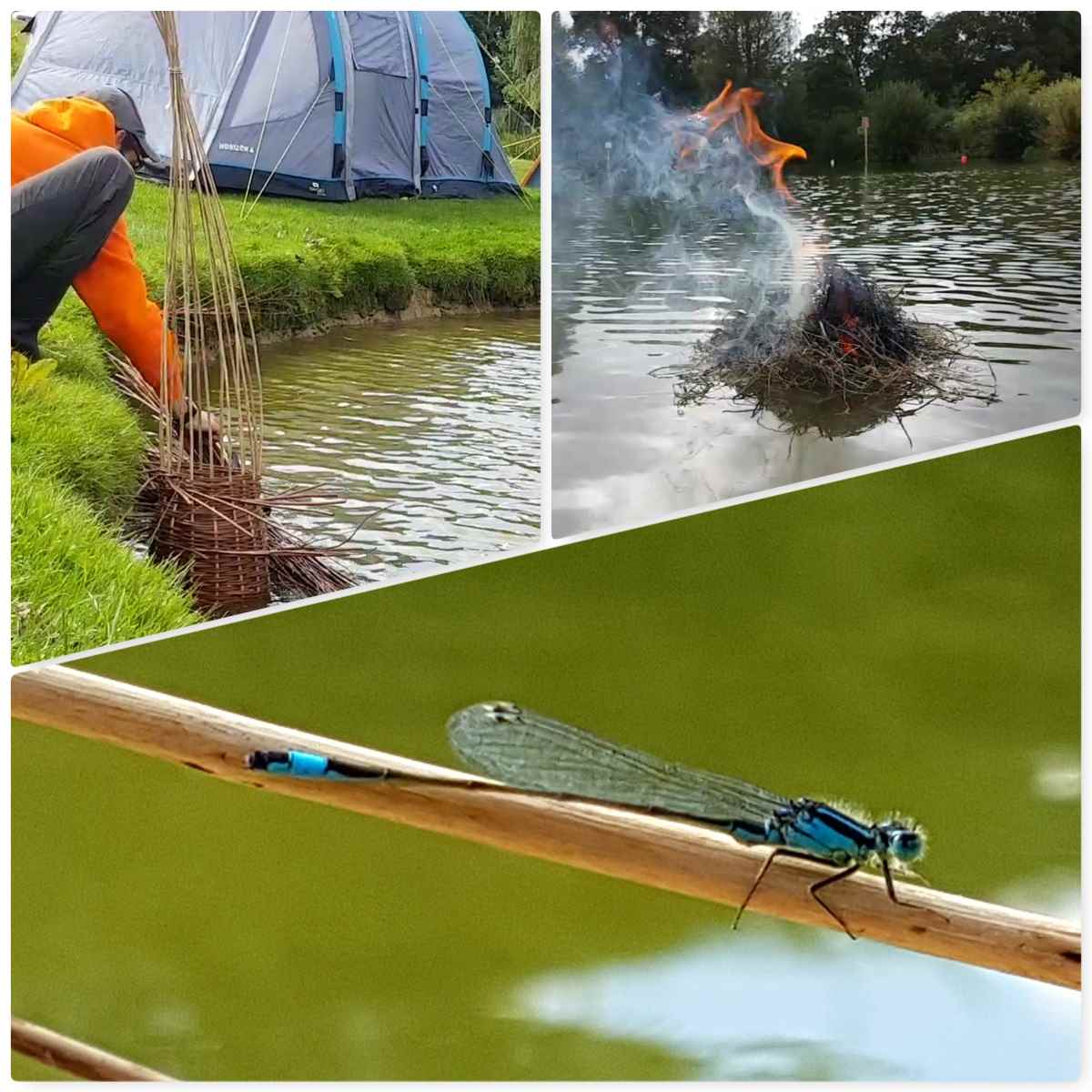 The Coastal Survival stand was busier than any time I can remember. The crowds gathered outside the stand when Fraser was demonstrating food prep and his hot smoker were fantastic.
Obviously Danny and myself were very professional and serious at all times:-)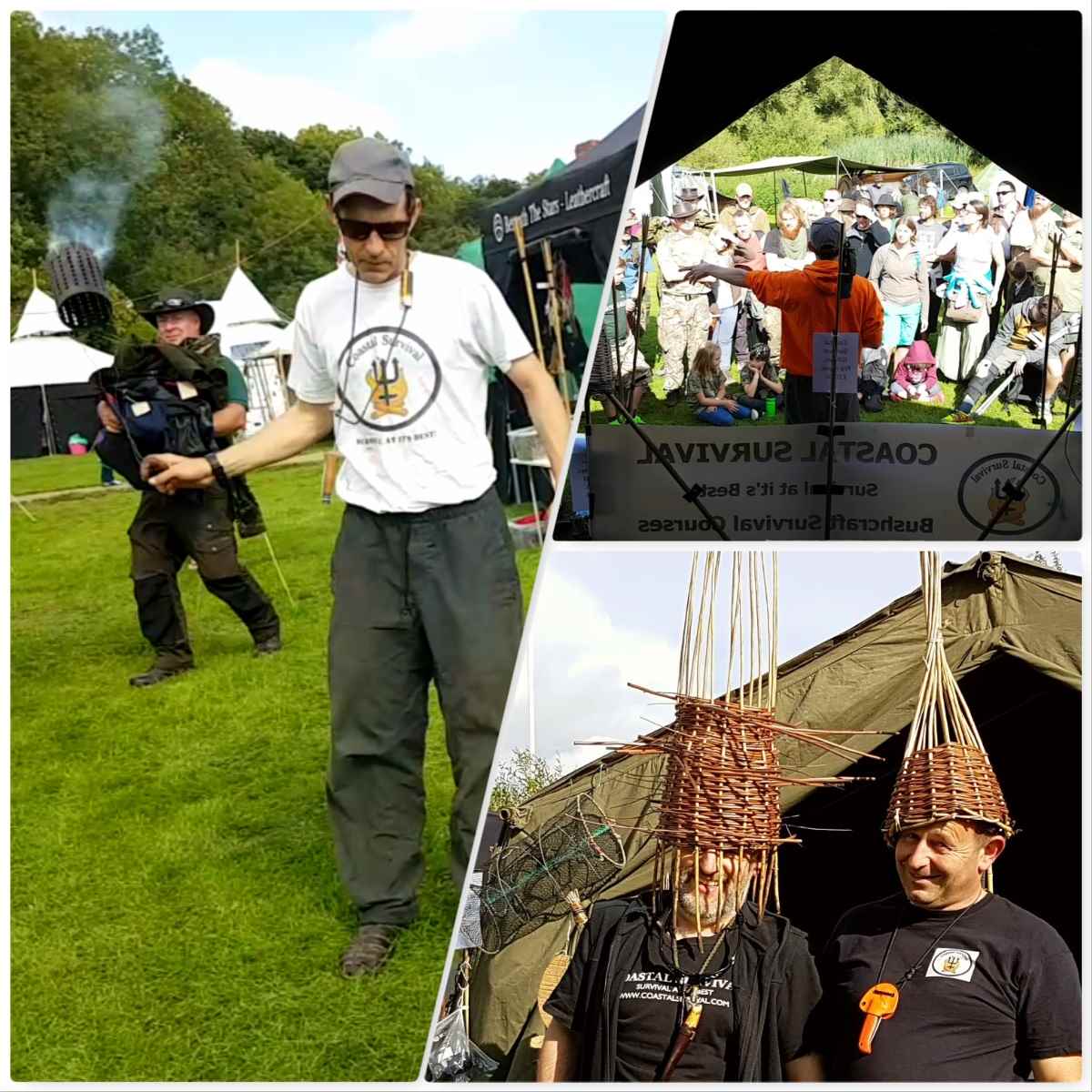 I shot quite a bit of video this year and made a video of some of the activities we at Coastal Survival got up too – including the ancient and near forgotten art of Basketeering!!!!
One thing I love to look out for at the Wilderness Gathering is all the art – I use the term art here to describe the beautiful work that is always on display.
Below are the stunningly sculpted Kuksas from Jon Mac, the intricately carved spoons by Giles Newman and the finely twisted bottle opener by Dave Budd.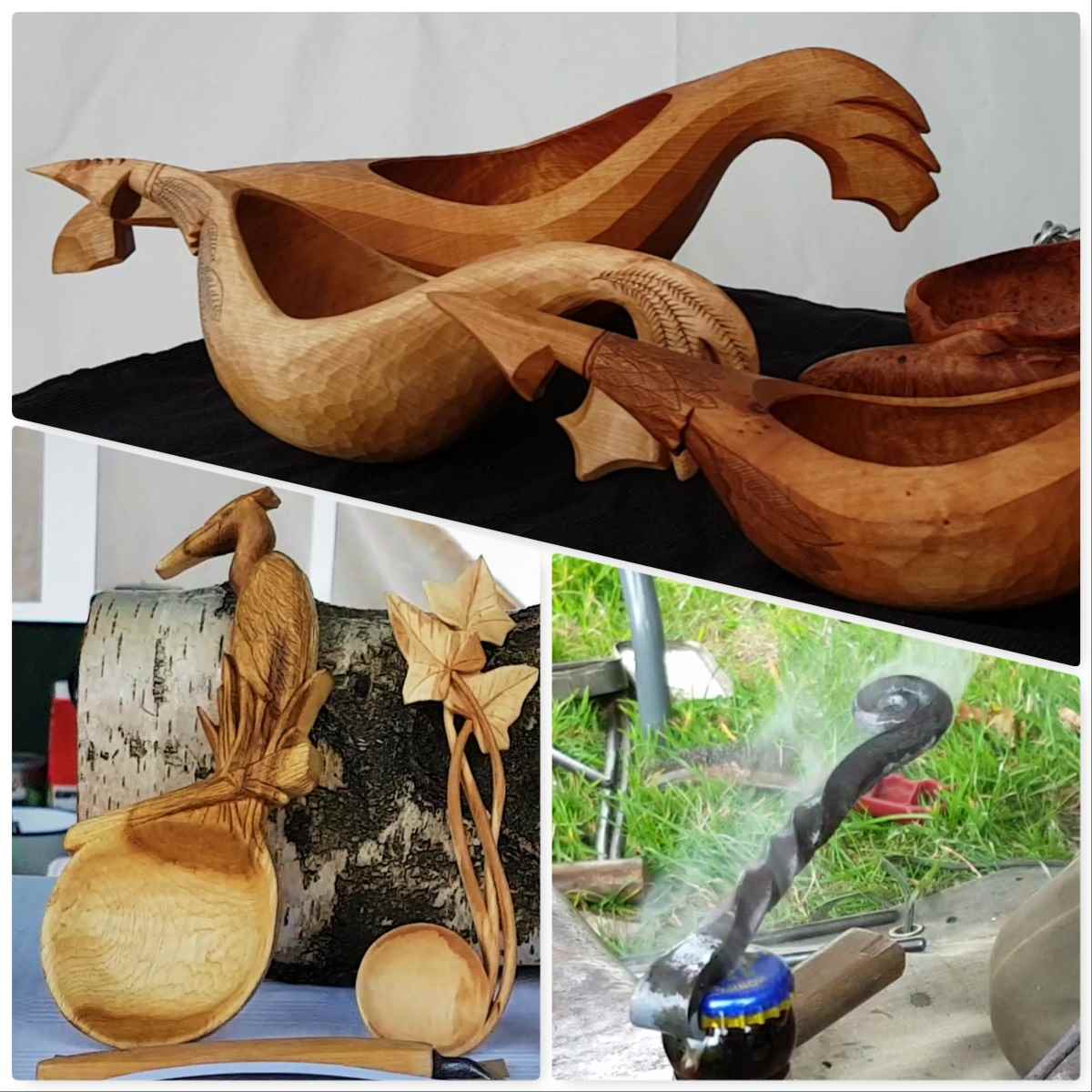 The bottle opener I spotted being made by Dave Budd as I strolled by. Dave was making one as part of a one2one training session and it did not take him long to craft it.
The bottle opener now lives in France with a friend of mine.
Still on the lookout for art I was taken by these three scenes. The first was a basket of beautifully coloured mushrooms on the Bushcraft Magazines stand. The second was spotting this Roman Centurions profile in the flames of our fire (it is something I do looking for fire faces). The last one was all the colours in the flint arrow heads I spotted on the Bushcraft Journal stand.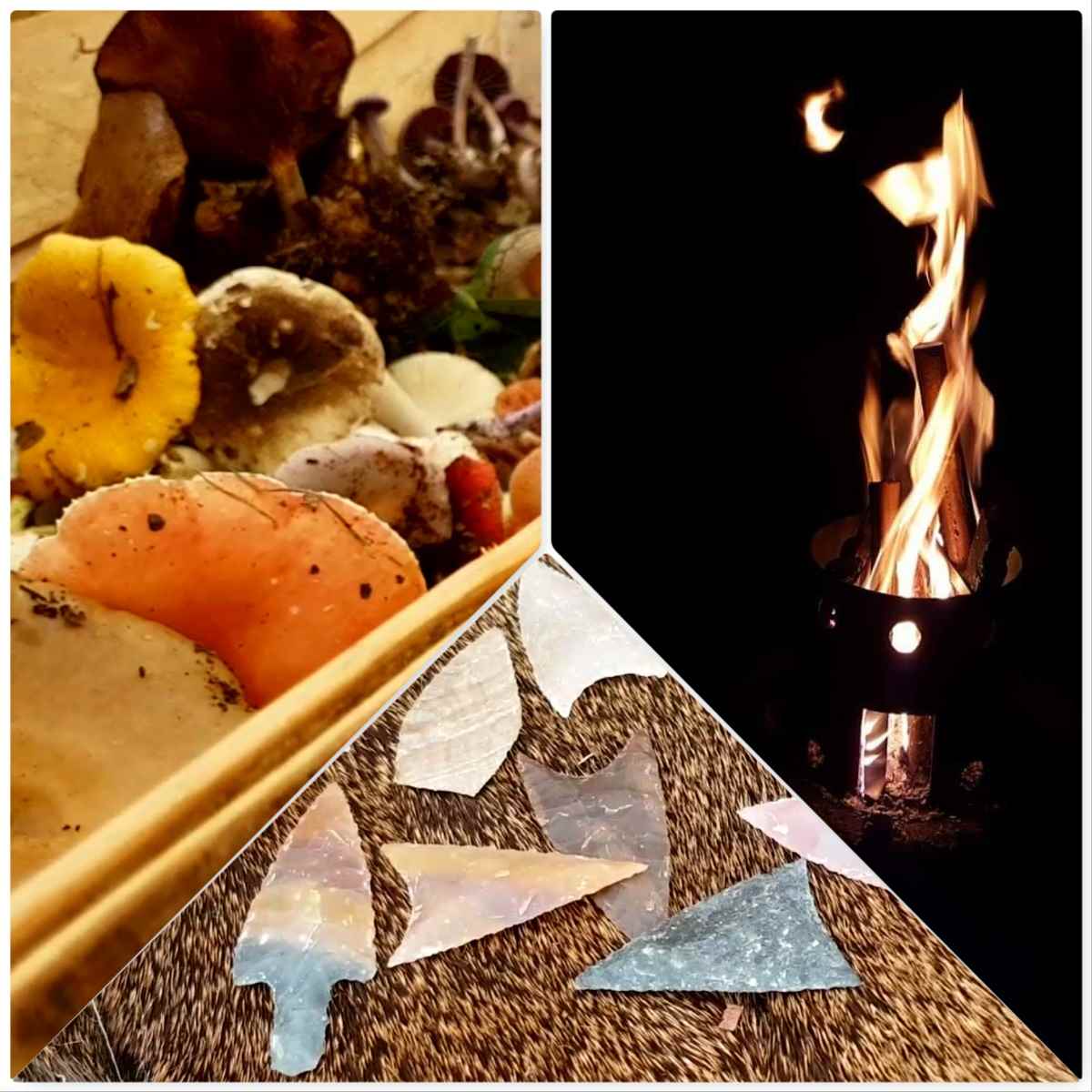 Further on on my strolls I came across loads of other sites where learning was going on. This was in the form of demonstrations, one2one's or class work. I could only spend only a short time away from the stand but my time strolling always threw up little gems of learning.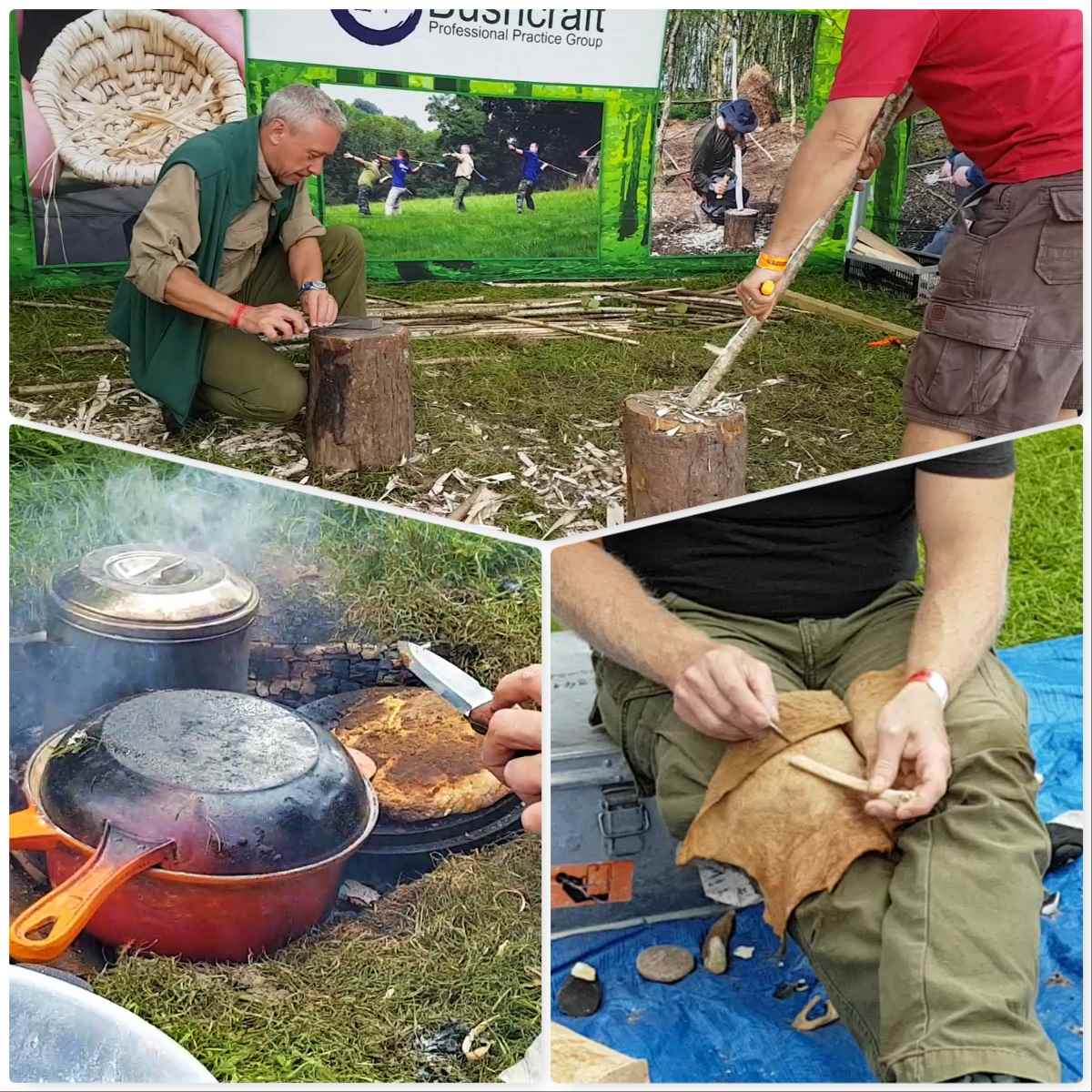 A particular favourite subject of mine is building Log Rocket Stoves and my friend Des Cattys shares this passion. I spotted him one day starting a demonstration and decided to hang around to see how the class went (always looking for new ways of building these stoves)
In the evenings the music got better and better each night. There was a wide variety of artists and a particular favourite of mine was Vojta. Bushcrafters are not normally known for their dancing abilities but the front of the Bushcraft Magazine stand was buzzing each night with revellers.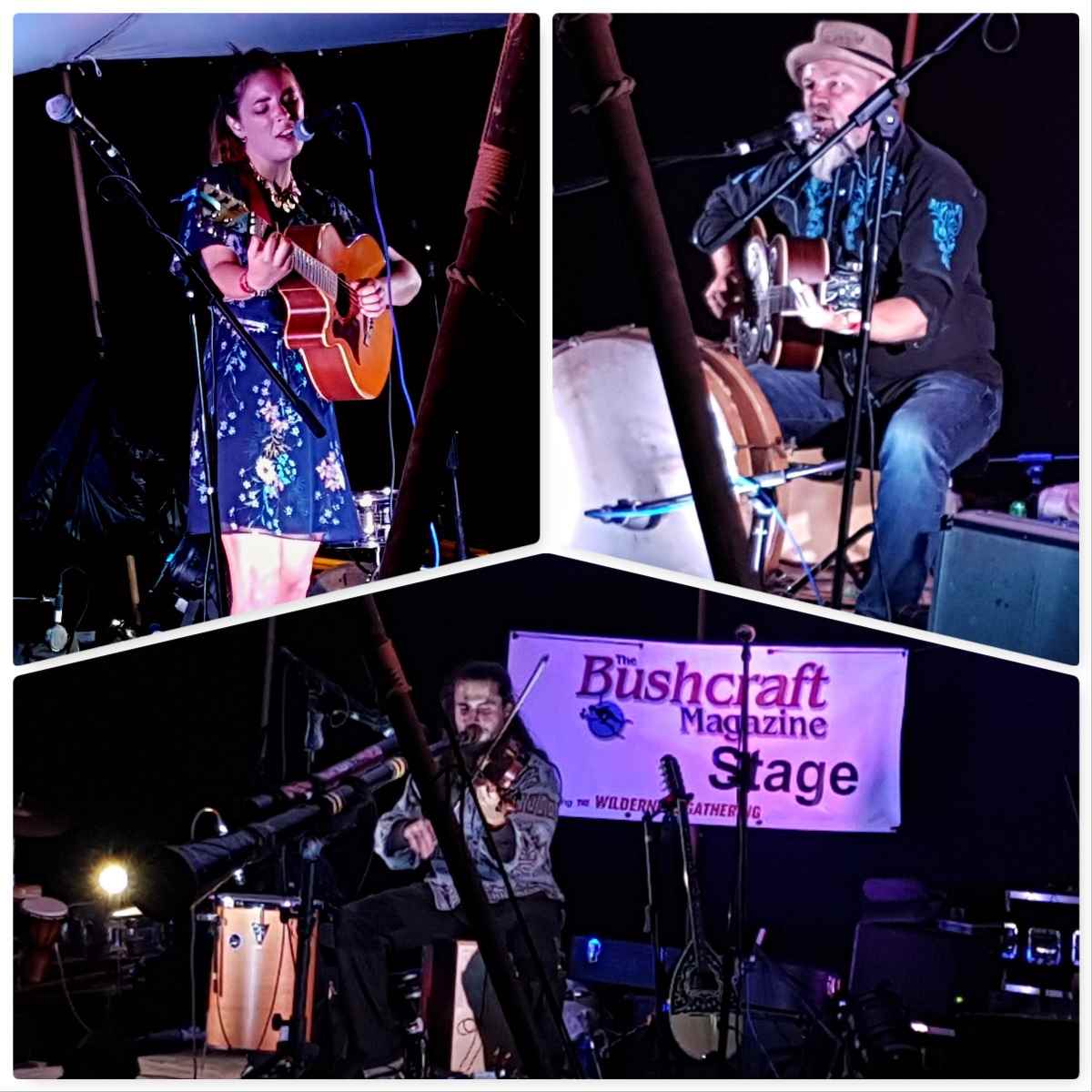 After listening to a couple of Vojta's songs I decided to record his last one of the night and I am glad I went with that gut feeling – a great session.
If you are patient while out and about at the Wilderness Gathering you can usually get a treat or two. The wild food tasting at the Bushcraft Magazine stand kept me hanging around for ages, Fraser's great smoked sea foods were as usual highly sought after and I got to observe Roli Jones in action baking large loaves in his oven.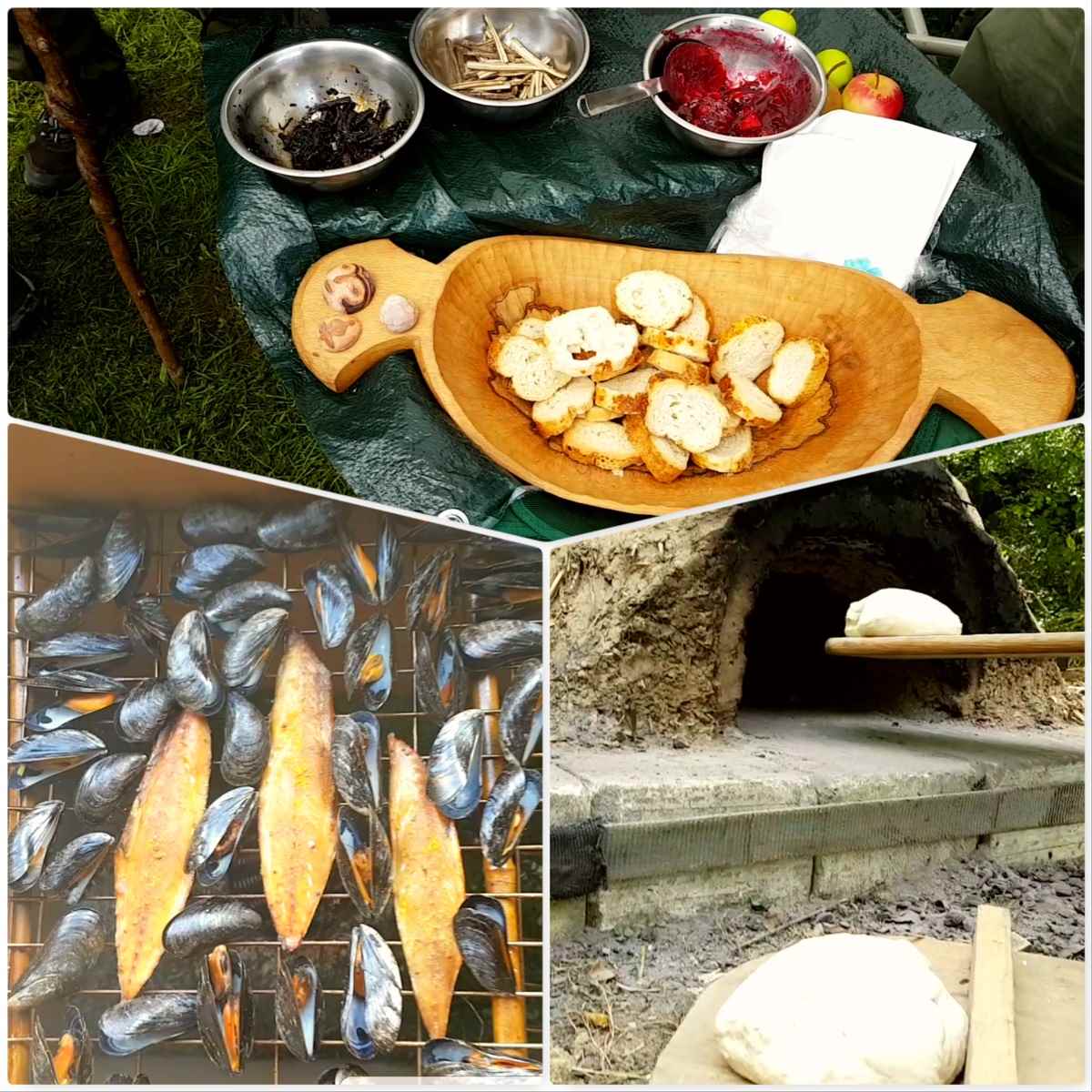 In amongst all this learning and art you will come across the odd and the unexpected. The Scout instructors were the 'Bog Squad' and worked hard to keep our loos in clean and working order – I take my hat of to you guys. As they walked by in formation I had to get this shot.
My friend Danny got a soaking while canoeing one day and decided to show off his fine 'manly' form to us all – I will leave it to you to judge this 🙂
The final unexpected moment relates back to my first video of JP being ambushed – I captured the moment he was turfed into the pond by the Coyote Kids and is one of my favourite pictures of the whole event.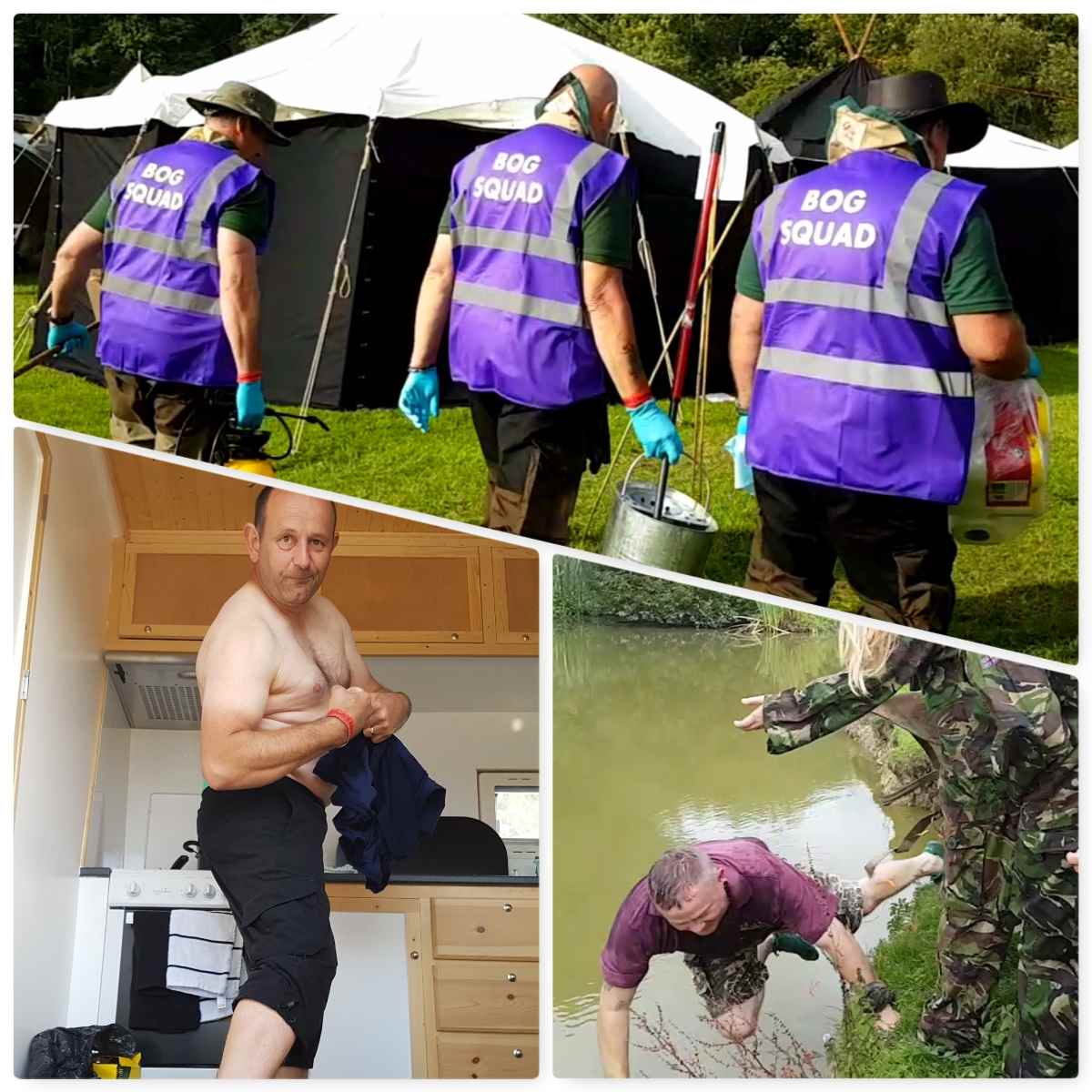 My final video was put together to try and capture the essence of the Wilderness Gathering.
Maybe see you all there next year.
Cheers
George