I wasn't going to post about our family summer holiday as I thought it wasn't particularly relevant to this blog but after having a look at the pictures again I noticed there were quite a few bushcrafty ones. This post will just focus on some of the fun bushcraft stuff we did and I will not bore you with all the hundreds of beach and plant pictures I took.
Our good friend Lou worked as a manager at the YHA in Golant in Cornwall so we pitched our tipi in the gardens of the hostel, combining a holiday with a visit to her. The hostel itself is a Regency period building so it felt quite grand to be camped out in front of it for a week.
Alison got the hammock for herself and a cup of tea in bed every morning, I got the tipi and the kids.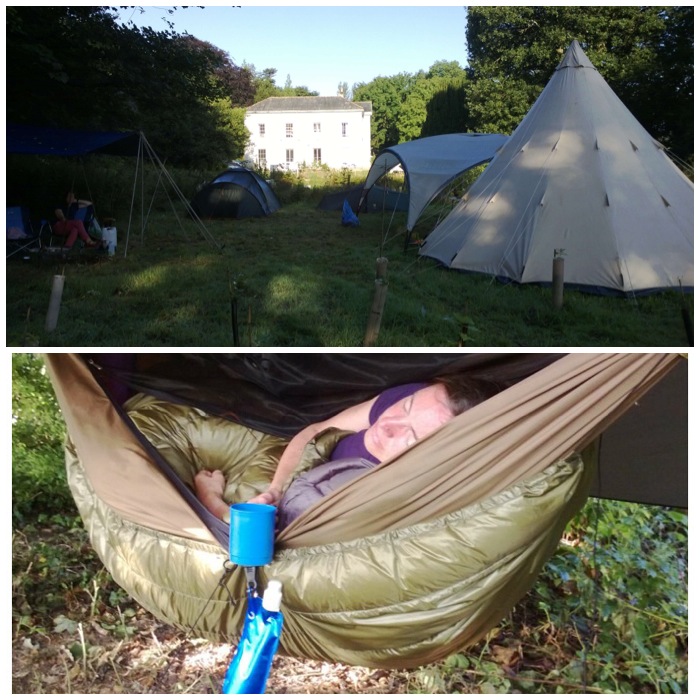 This was at times a very busy holiday but I certainly found time to catch up on my sleep loss. Over the whole holiday I concentrated on getting as many pictures of different plants as possible. This beautiful one of Catherine was taken in the grounds of the Eden Project.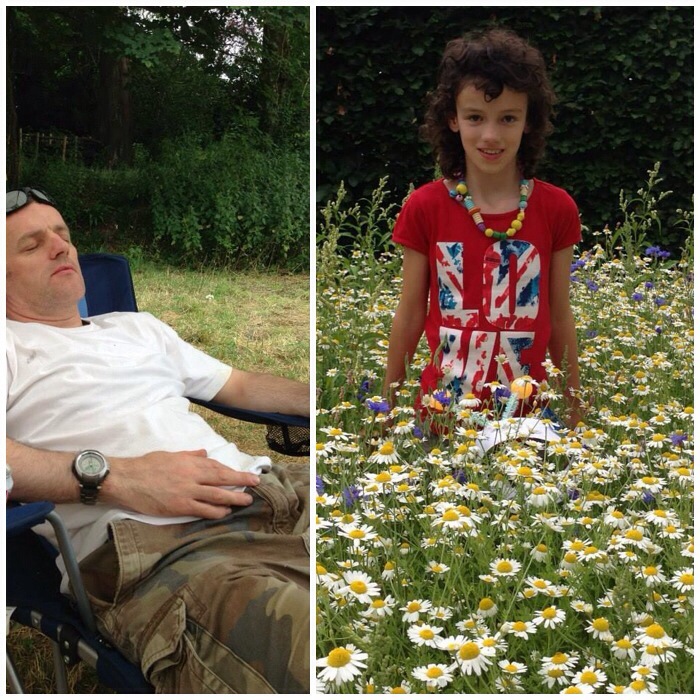 We got a visit one day from our friends Steve, Kirsty, Buddy and Herbie. As per usual the barbie was down to the boys but I got the feeling Steve was in a managerial mood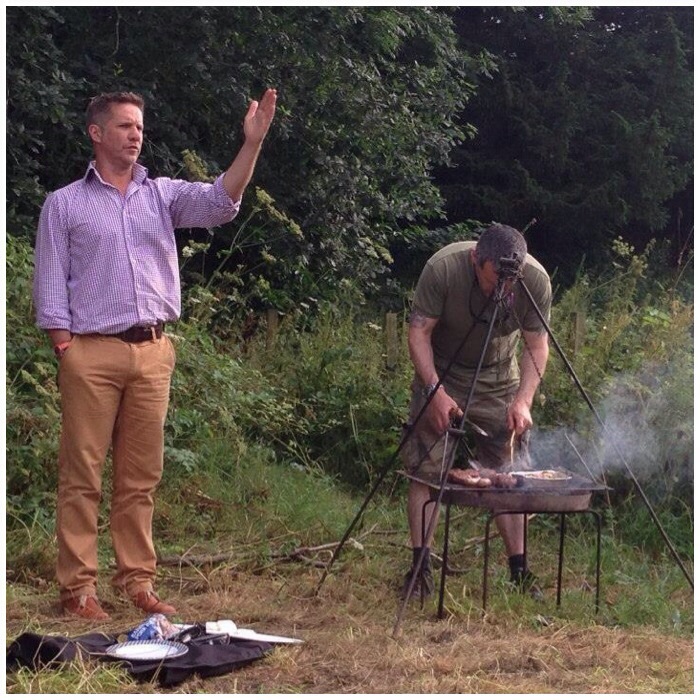 The boys were happy to re stock the fire as boys do and a relaxing dinner was had by all. Steve and Kirsty live with the boys in Cornwall where Kirsty runs her own business Kirsty Elson Designs (Kirsty is a fabulous artist) and Steve works in youth development and would like to do more in the way of bushcraft.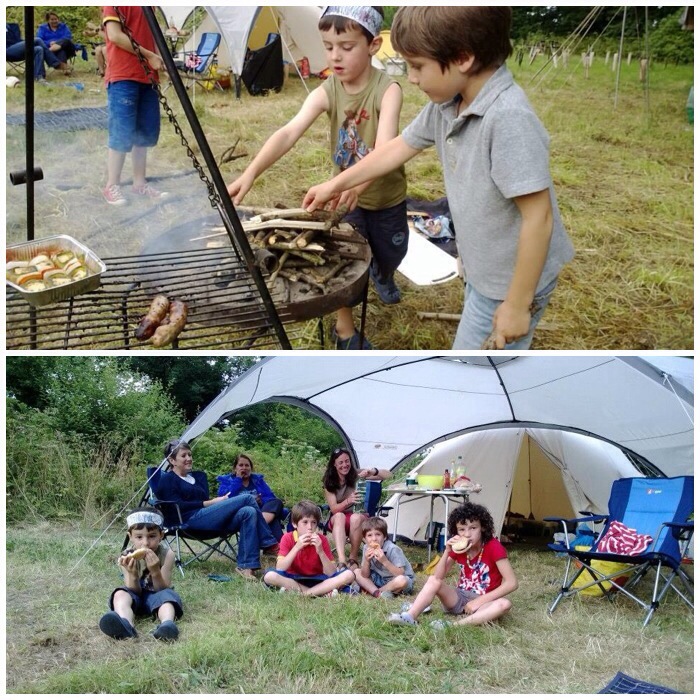 You just cannot beat some time with a bow and your kids. The Father and Son bow is excellent for introducing kids to bows as they are quite easy to draw.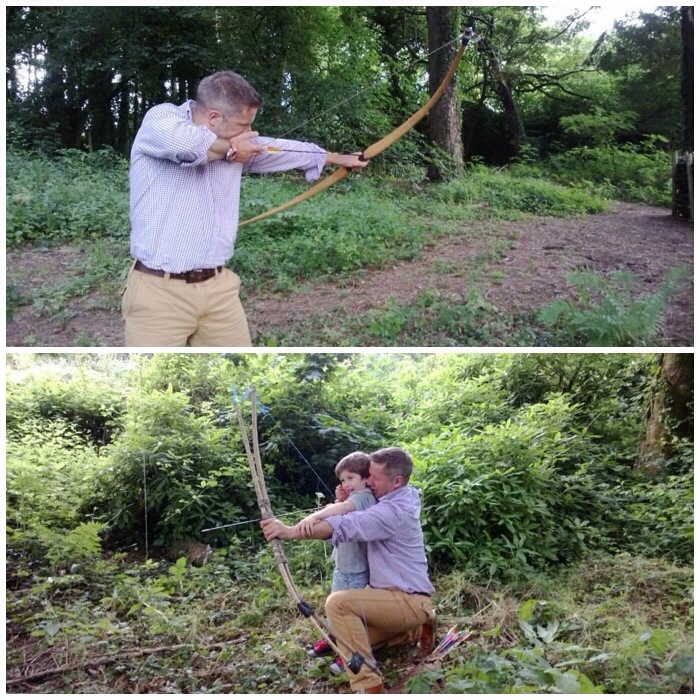 Catherine had a ball wherever she went, be that with the ducklings or with sand. Our kids love their toys and gadgets but they're good at making their own fun as well.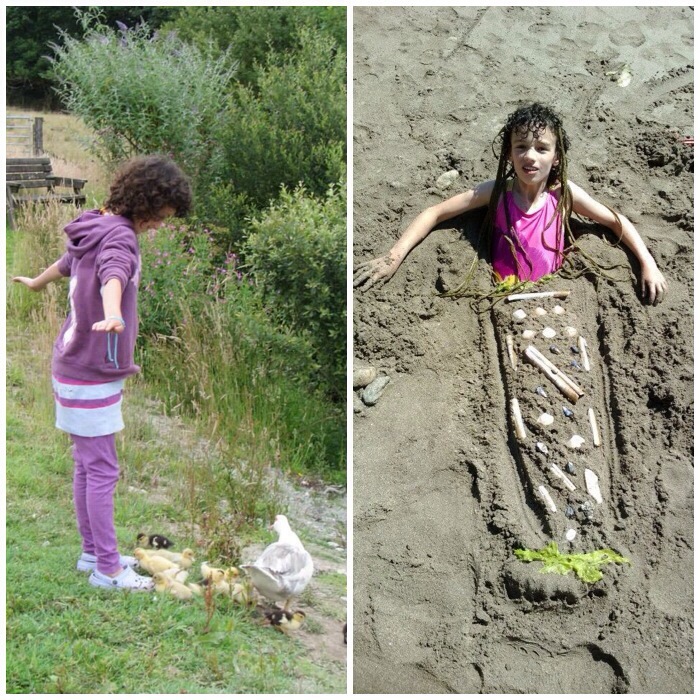 I got a message on Facebook one day from one of my bushcrafting buddies Jonny Picket, inviting us to a birthday bash in his woods he was organising for his partner Janie Sarchet. We were camped just the other side of the River Fowey from them. Jonny and Janie have a lovely farm near the coast and had decorated part of their woodland for the party.
After arriving I took Finlay down to the coast with Jonny and one of his friends to watch them spear fishing. No fish but a pretty spectacular spider crab was found. Finlay and I had a great time rummaging around all the rock pools.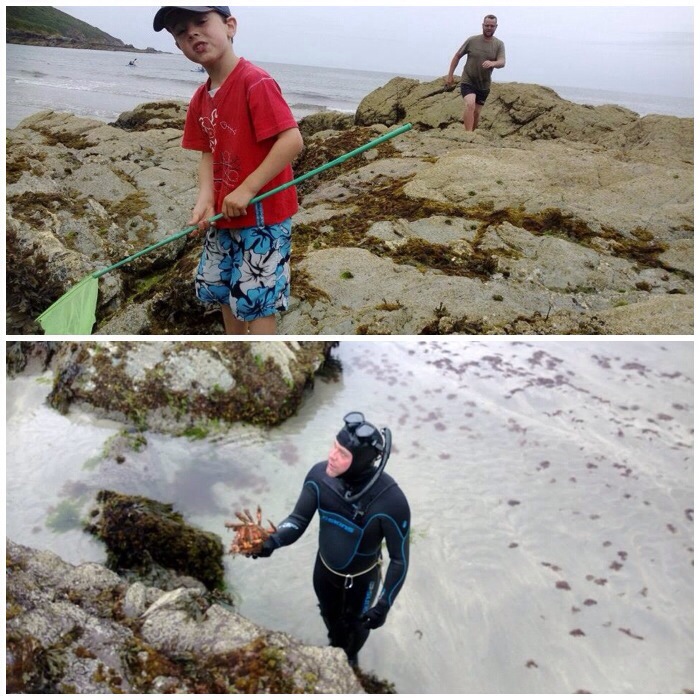 After getting to know everyone it was a case of chilling and waiting for the meat to cook in the massive metal hangi type oven. Alison got talking to Janie and has since published in the Kindle store a book that Jane had written called Project Egg. Janie also has an excellent blog site called The Hedge Combers and as best said by Janie – "Our ultimate aim is to build up a resource of useful posts, ideas & recipes, invaluable to anyone starting out on their own self sufficiency, gastro-adventure".
It was great to catch up with other bushcrafting buddies including Pete Thomas and Ashley Cawley. They all made our family feel very welcome.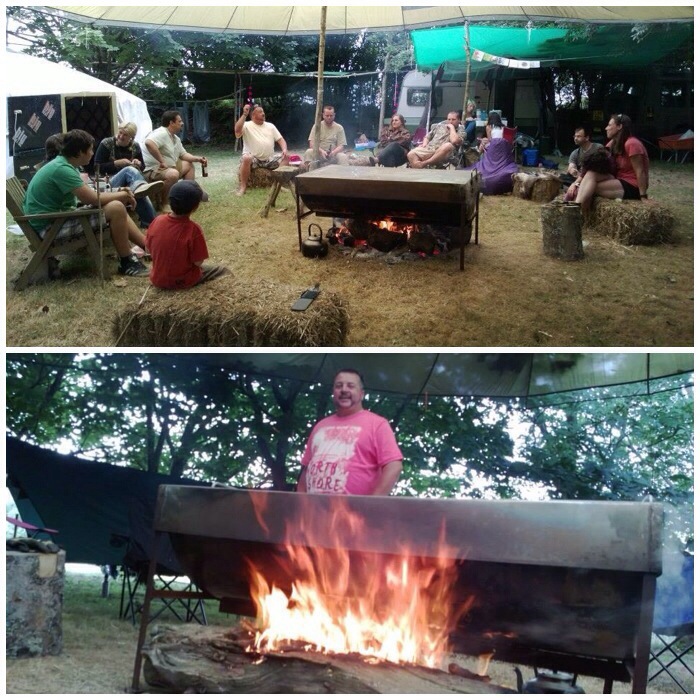 I had fun helping to cut up all the meat from the hangi and nibbling on a piece or two but best of all was the junk drumming session we all had at the end  – we did not roast Pete in the end as it might look from the picture above :-).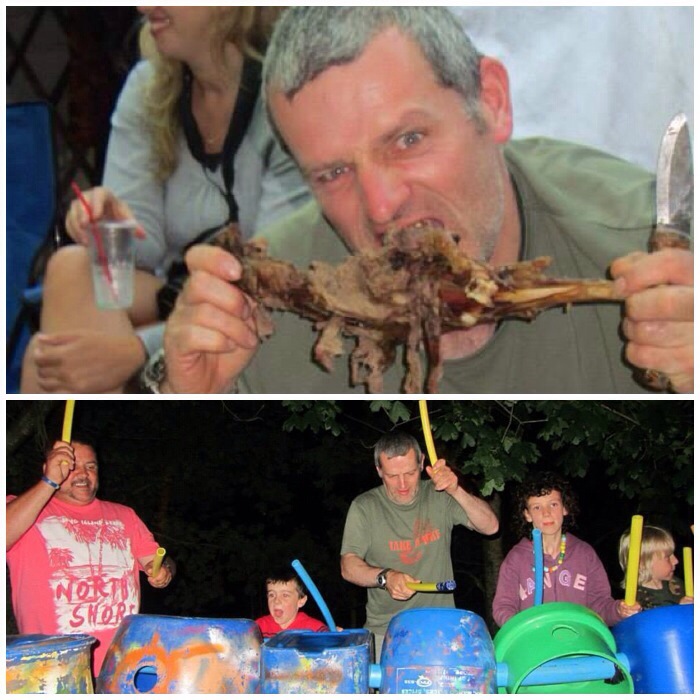 A happy Lou and Finlay taking some time out to shoot (well Finlay patiently waiting his turn).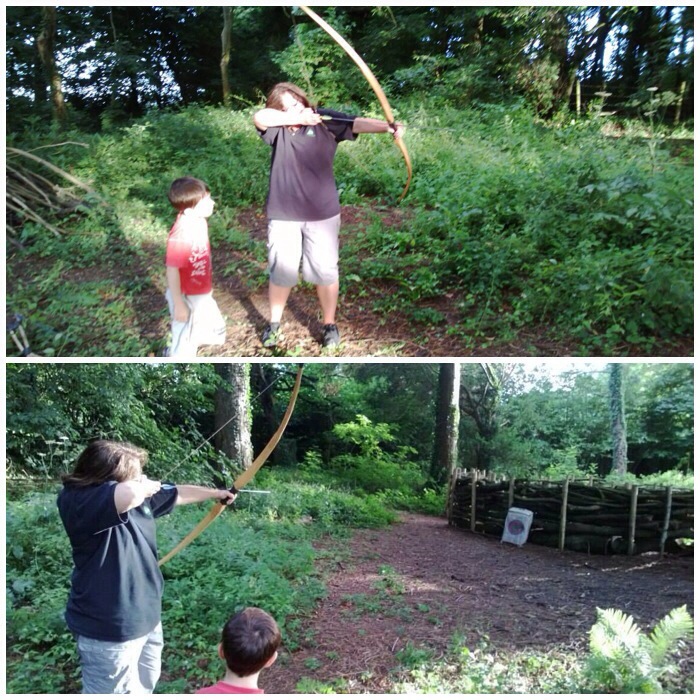 I took time out to just sit and carve. It was such a beautiful campsite it would have been a shame not to.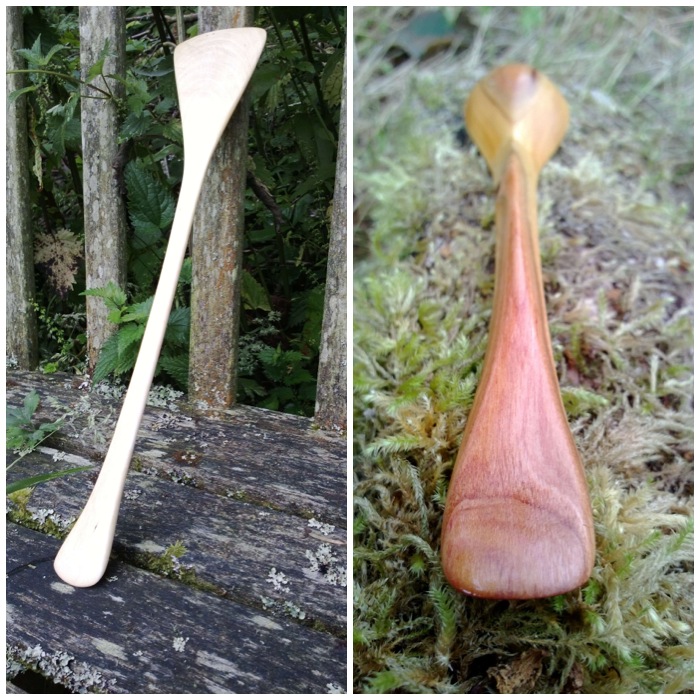 Other nice memories were finding this nest of little chicks and watching the slightly bigger ones idily poking the fire (what kid does not like doing this).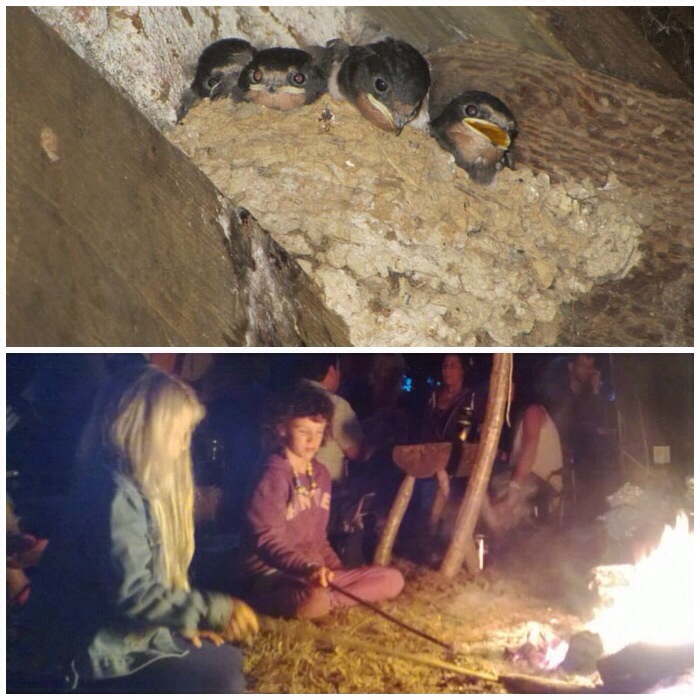 Every day was either spent on the beach or wandering through the woods exploring – we went to some fabulous places including The Eden Project, the Lost Gardens of Heligan and St Michael's Mount.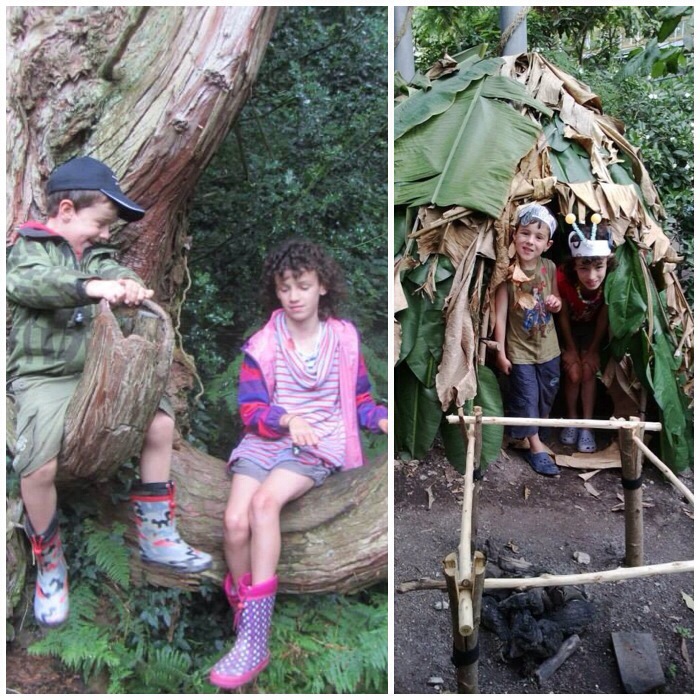 I had a great time with Finlay working on his archery and look forward to getting out to some camps with him this year to shoot some more. I think Catherine and Finlay will get quite competitive in the future with their bows.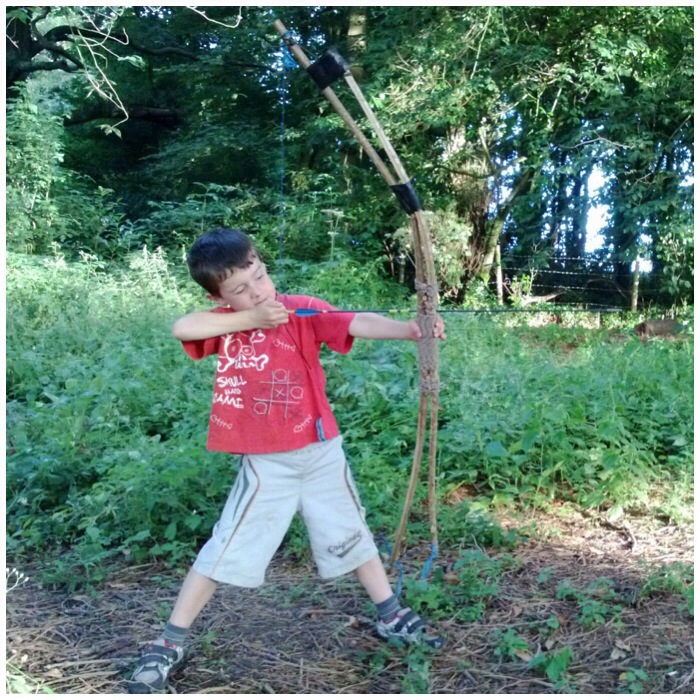 I do not know who was happier about hitting the target.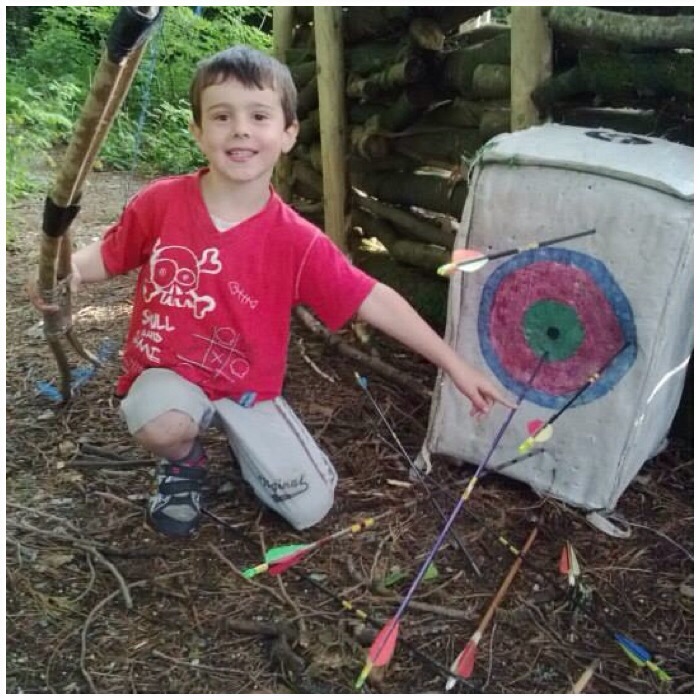 This has got to be my favourite picture of the holiday with the kids playing happily in the flowers.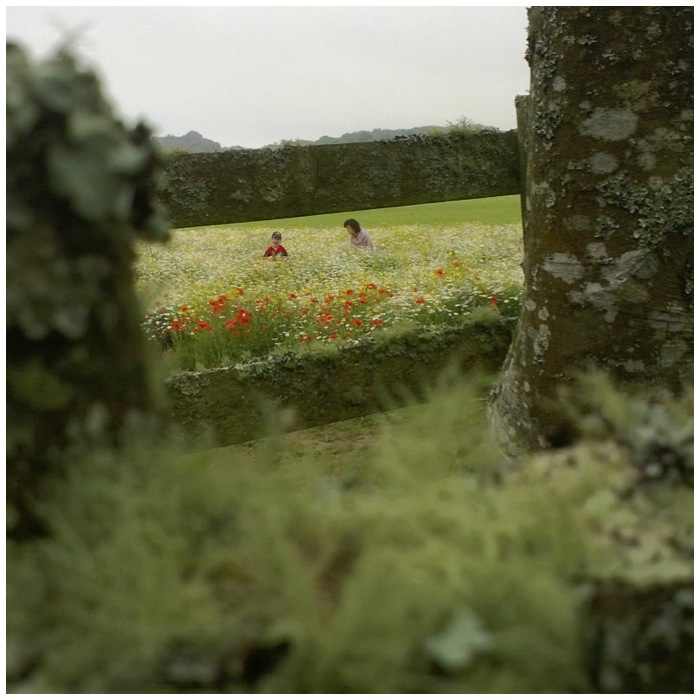 And finally back to Alison. As I said she got not only the hammock but also a cup of tea every morning. She does make hammocking look stylish.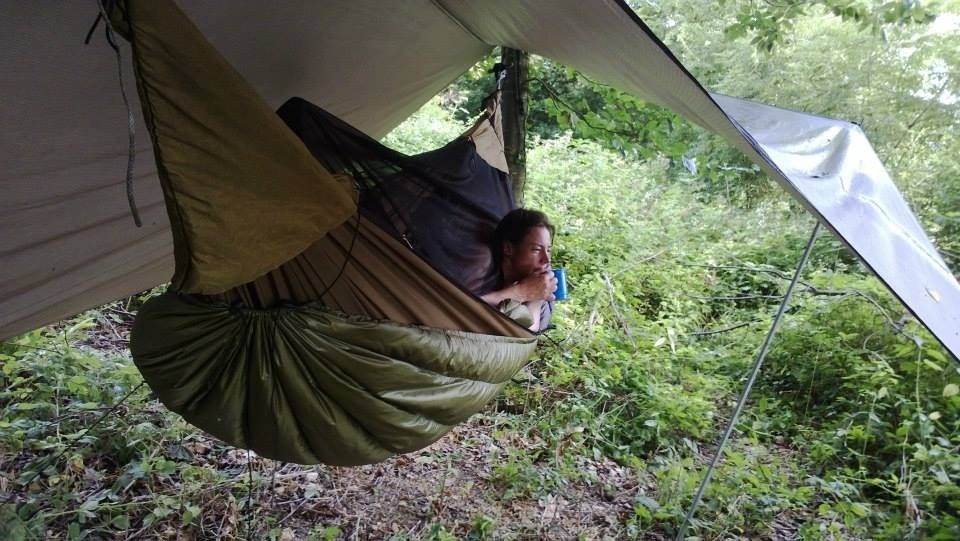 Cheers
George