Carving is my therapy
I do love to sit by a campfire and do a spot of carving. To me it is a very therapeutic pastime but often I don't get much chance to do it when I'm out running a course. Thankfully though this year I managed to squeeze in a spot of carving on a few trips.
Ash Platter
Early this year I had been helping out at my friends Phil and Philippa's farm. We were cutting up an old ash tree that had been blown over in the winter gales. I spotted a piece of wood that had been split open down its length and so was fairly easy to carve into a thin platter.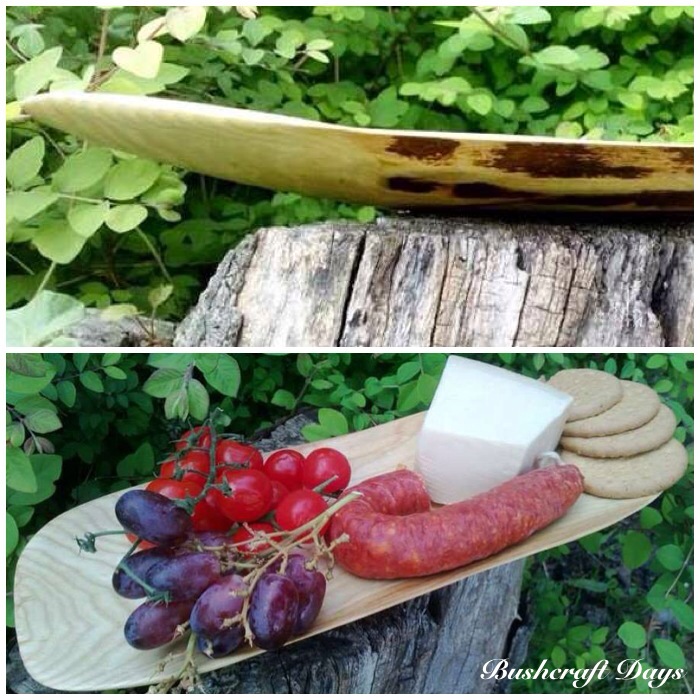 Pointed Hazel Spoon
This spoon was made when I realised I had come away with no eating utensils for the weekend – but thankfully I had remembered my knife 🙂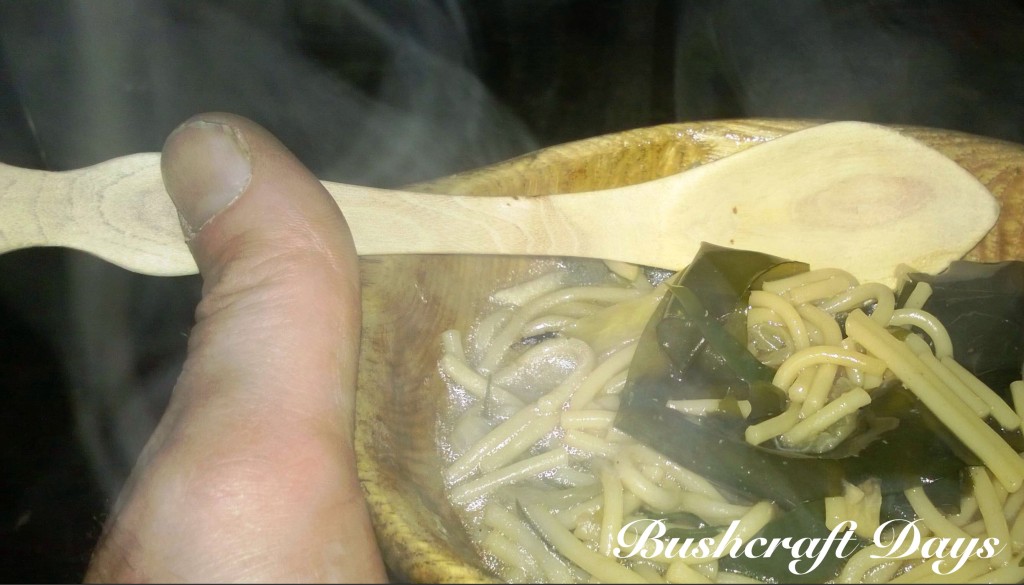 Birch Bowls
The large dark bowl was from a piece of birch my friend Stephen found in a hedge at this year's Wilderness Gathering. The log was partially burnt out and then dumped when no longer required. It was very spalted and rotten in places. I carved out the charcoal with a flint adze and scooped as much of the wood from the bowl as I could with a crook knife.
I left this bowl to dry very slowly over four months. I also painted the ends with gloss paint to try and stop any cracks from happening. So far it seems to be crack free.
The smaller bowl was a demonstration piece I carved at the Kent County Show with Phil Brown of Badger Bushcraft. Again the wood is birch and this one is destined to be a Christmas present.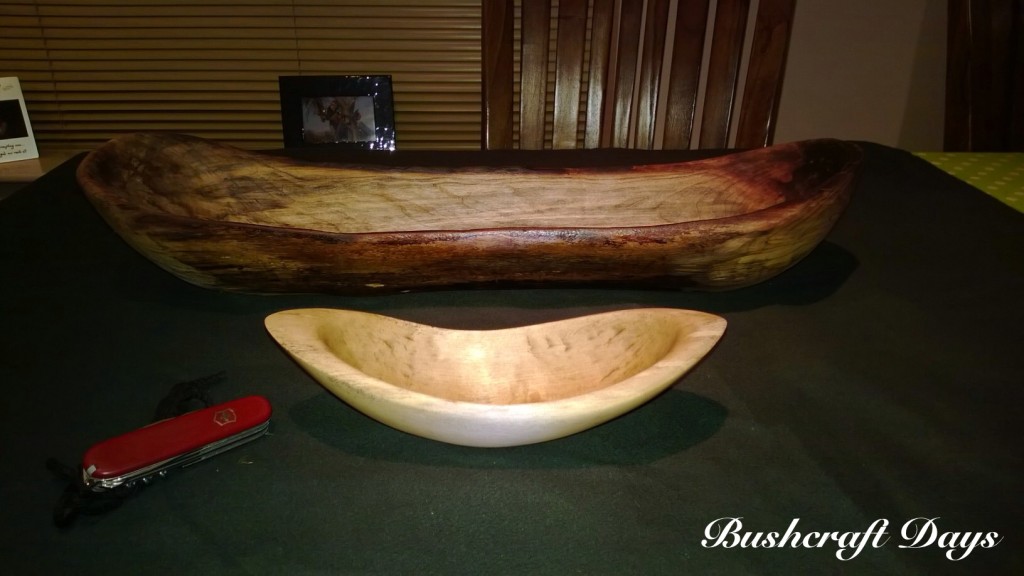 Cherry Spoon
I was given a piece of cherry wood by my friend Charlie Brookes earlier this year. On holiday in the summer in Cornwall I decided to pass an evening around the fire carving a spoon for my friend Louise.

The wood was very dry but when it was finally sanded, oiled and boned it developed a small crack on the bowl. I was gutted but Louise loved it 🙂

Quaich
A few years ago I came across a wind blown hornbeam with the most fantastic burl growth on it. The thing filled my rucksack after I had removed it from the tree (I had to give all my kit to the cadets I was with in order to carry the burl myself).
I made a number of items from it this year. This one is a Quaich which to any non-Scottish people I would describe as a communal drinking cup – in particular whisky.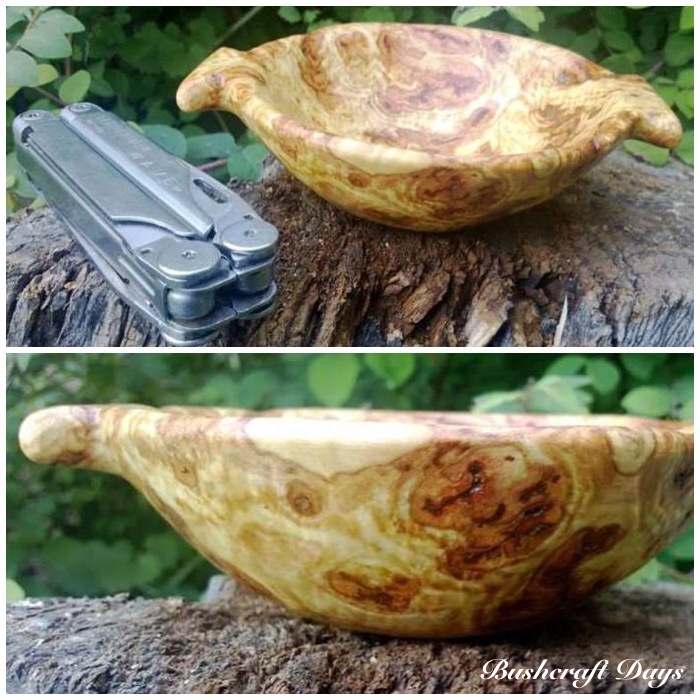 Knobbly Spoon
I made this spoon in the summer for my friend Jennifer while I was on the Coastal Survival Hunter Gatherer course. I just like the knobbly bit and thought it would make for a good handle.

The underside of the handle really showed up the gnarled wood.

Burl Bowl
Another from the burl. This time I made up a large dinner bowl. It is very rough looking as you have to go with what the wood is saying to you. I gave this bowl away to the parents of a very dear friend of mine who passed away this year as he was a fellow carver.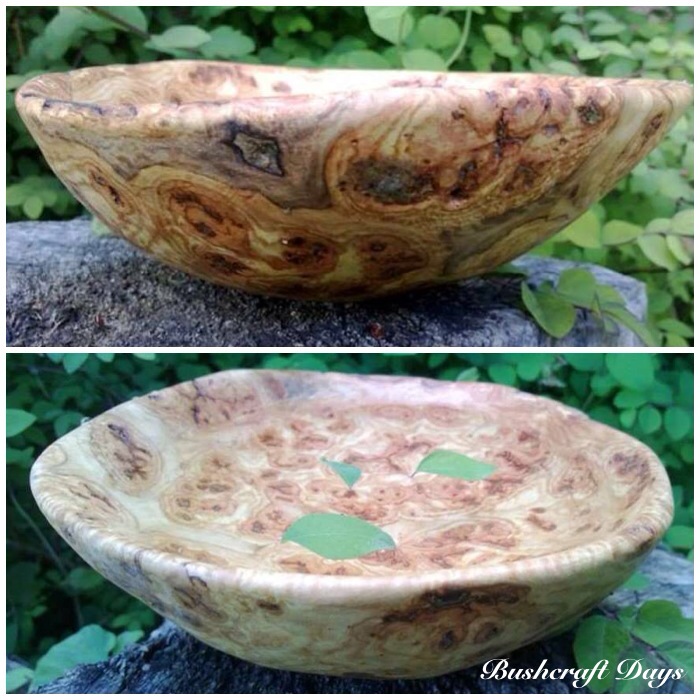 Spatula
Another implement for my friend Louise. A simple spatula but a pleasure to carve. We had a great holiday this year in Cornwall and camped in the front garden of a Georgian house. The house has been converted to a Youth Hostel and was managed by Louise.

Spalted Spoon
I was sawing up some wood for a campfire this summer and picked up this piece. It had been left in an old fire that had not been cleaned up. The spalting looked too good for the fire so it provided a good hour's carving for me.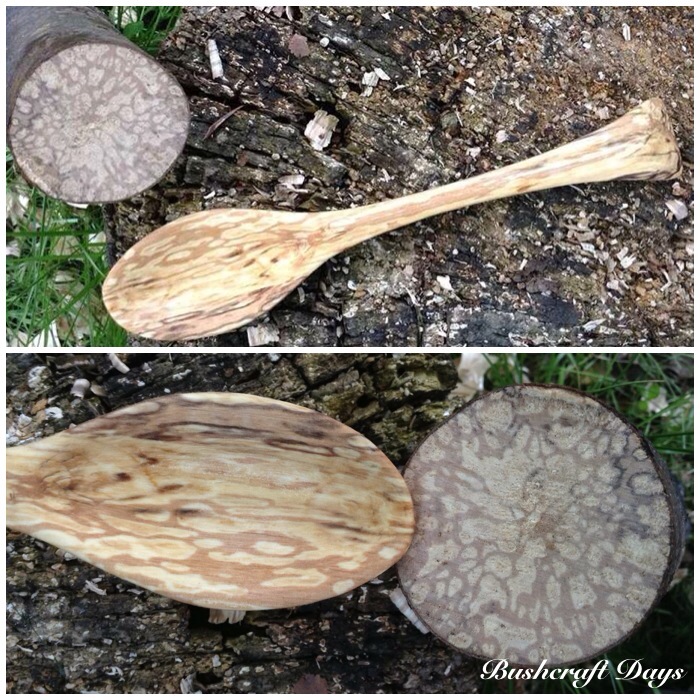 My Noggin
My last piece from the burl was this cup. In Scandinavia a popular name for this type of cup is a Kuksa or Kasa. I prefer the Old English name of Noggin myself.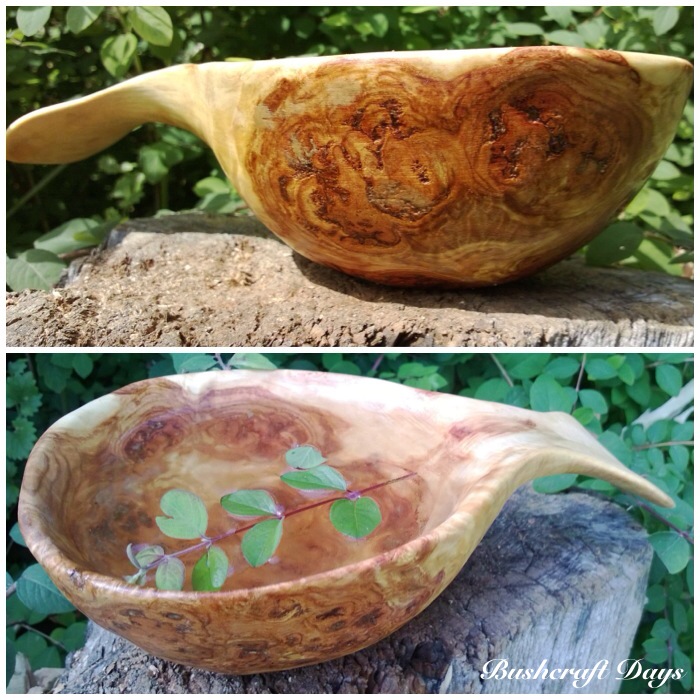 I am looking forward to the New Year and seeing what different woods I find to carve around the campfire.
Cheers
George