January is usually the time that as outdoor pursuits instructors in the Sea Cadets we venture up into the mountains and moors to do a bit of skills training. This is just not as a bit of extra training for ourselves but as a way of introducing some of the newer instructors to the world of hillwalking and mountaineering.
This year we went to Snowdonia National Park where we walked and scrambled around Mt Snowdon and stayed at Capel Curig Training Camp.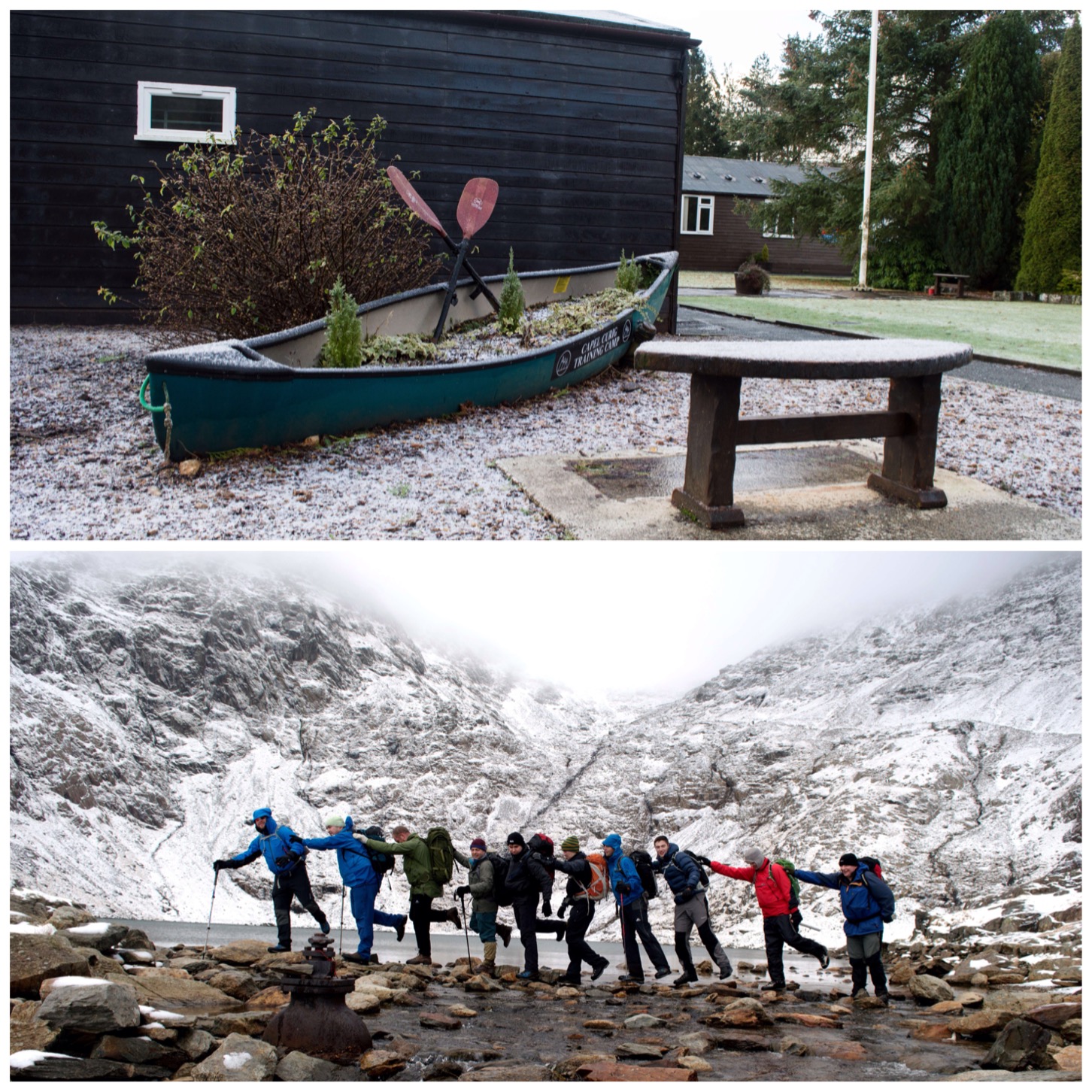 There was a smattering of snow on the mountains when we arrived but not a great deal. The winds had been very high in the few days leading up to our weekend and had blown most of it away. The weekend was organised in quite a relaxed manner. One group decided to walk over Moel Siabod and the surrounding area while the group I was with decided to do a bit of scrambling and winter skills around the base of Mt Snowdon.
We had arranged to meet up with some non-Sea Cadet friends that day who were also training in the area and set off early on Saturday. We were not aiming to summit that day but concentrated on working on our micro-navigation skills, leadership and group management. For me, it was also a good opportunity to practise my photography skills. I have a separate post on these pictures in this post on Special Snowdon Scenes.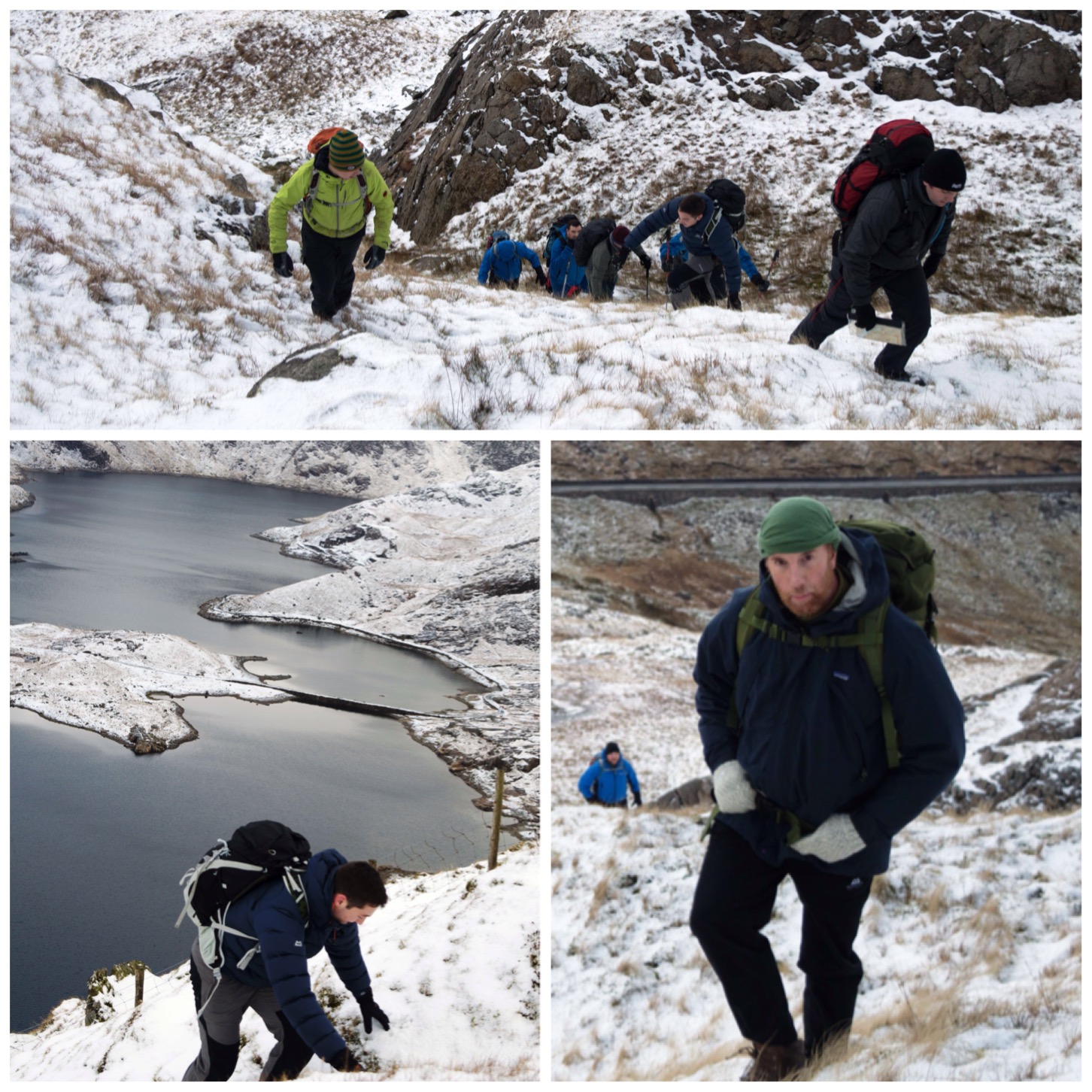 Our route took us from the car park at Pen Y Pas, up over The Horns, below Crib Goch, up to Glasly, around the southern shore of Llyn Llydaw before heading back to Pen Y Pass via Cwn Dyli.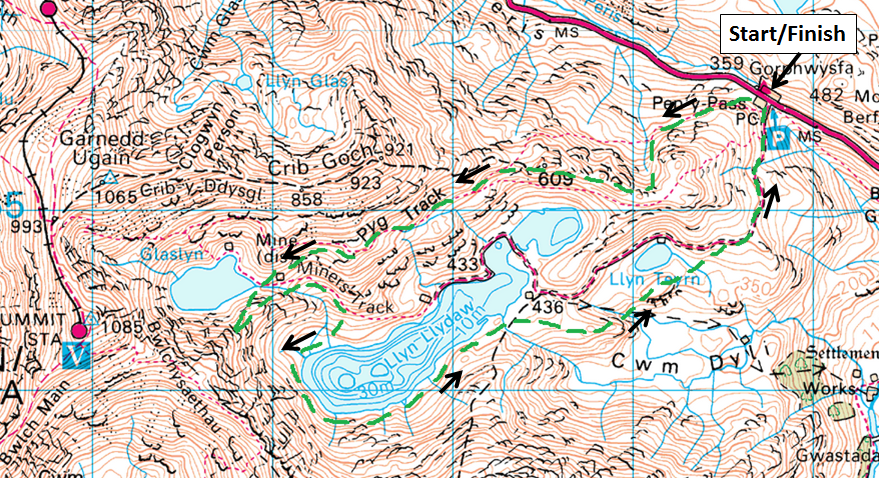 While we were ascending up to The Horns and then onto the base of Crib Goch some of the lads took the opportunity to get a bit of bouldering in. The weather was cold but clear, making it ideal for keeping what little snow we had and perfect for photography as well.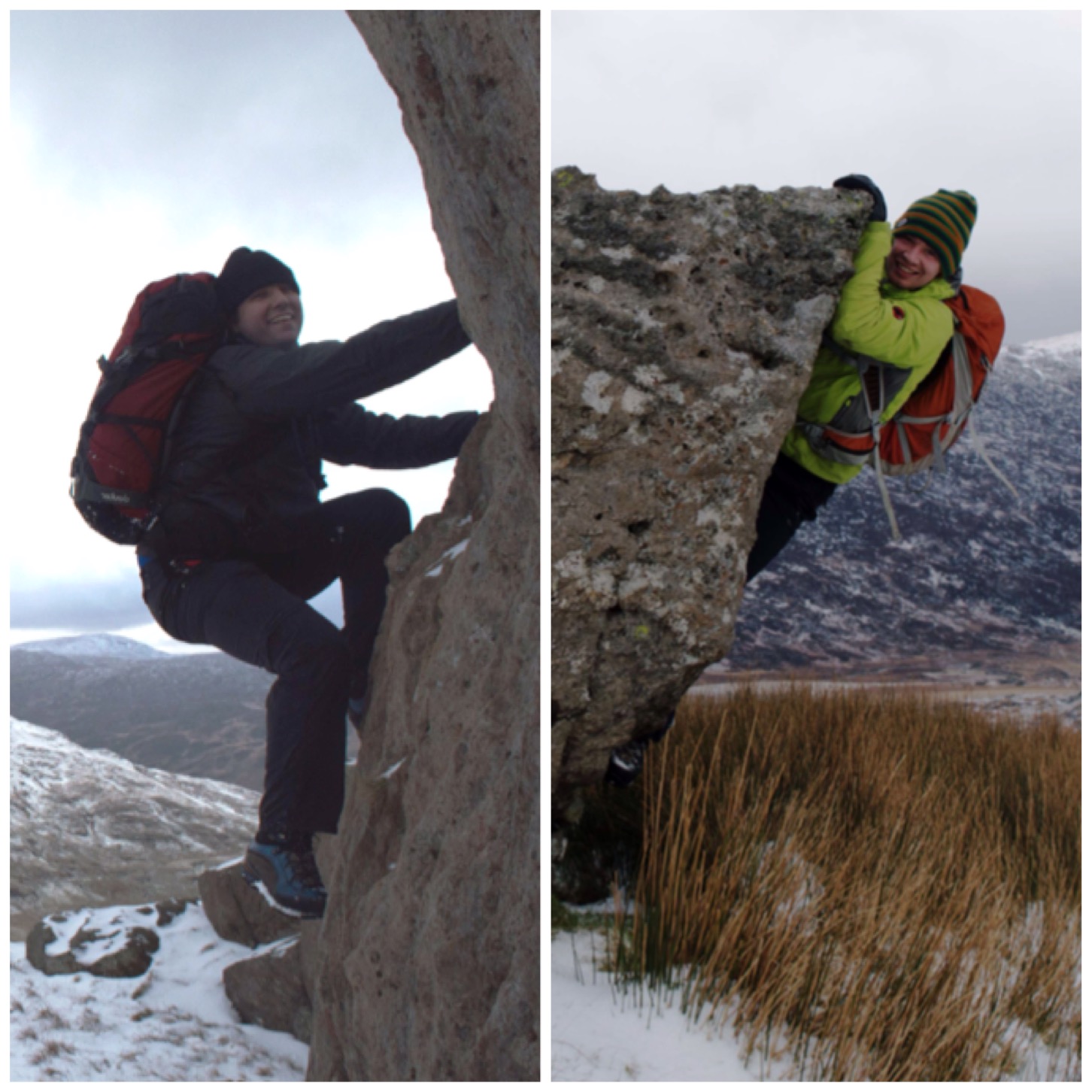 We got some good views as we worked on taking bearings on near and far features so as to double check our positions. Also we spent some time working on rope skills, learning to 'dog lead' a nervous student over tricky terrain.
Route finding is always a good skill to practise, whether that is to avoid great big coils of barbed wire or picking your way across a stream.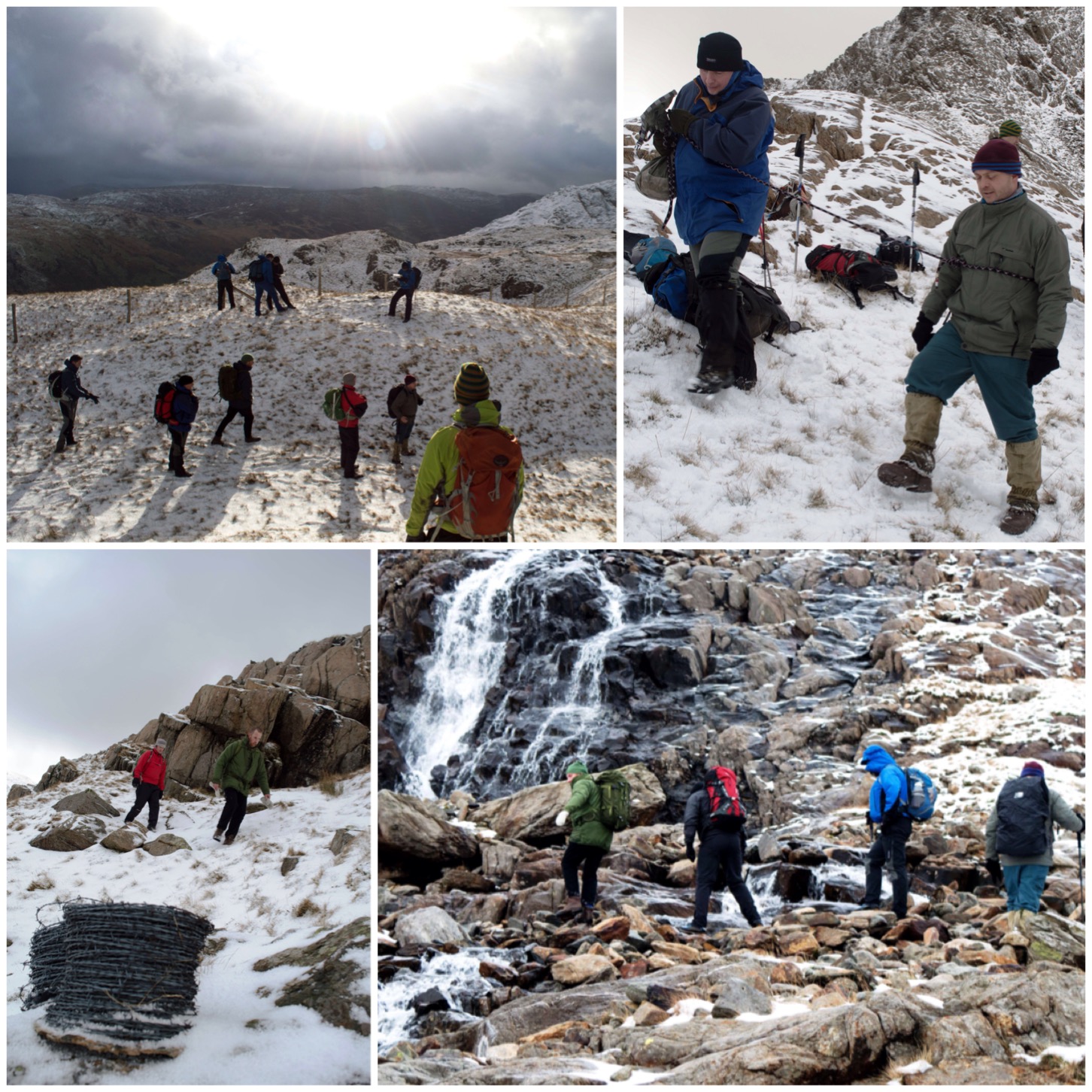 While we were wandering around having a good time a shepherd and his collie dog came by. As soon as the shepherd stopped the collie sat perfectly still. They both looked around, scanned the mountainside and then were away. In a couple of minutes both the shepherd and collie had disappeared. This moment reminded me that our playground is also someone else's workplace.
Later in the day Graham and myself came across the Cym Deli pipeline that feeds water down to the oldest hydro electric station in the valley below. It is known locally as 'the chapel in the valley' due to its design. I did not know this until I read the wiki page on the site but the pipelines appeared in the James Bond film 'The World is Not Enough'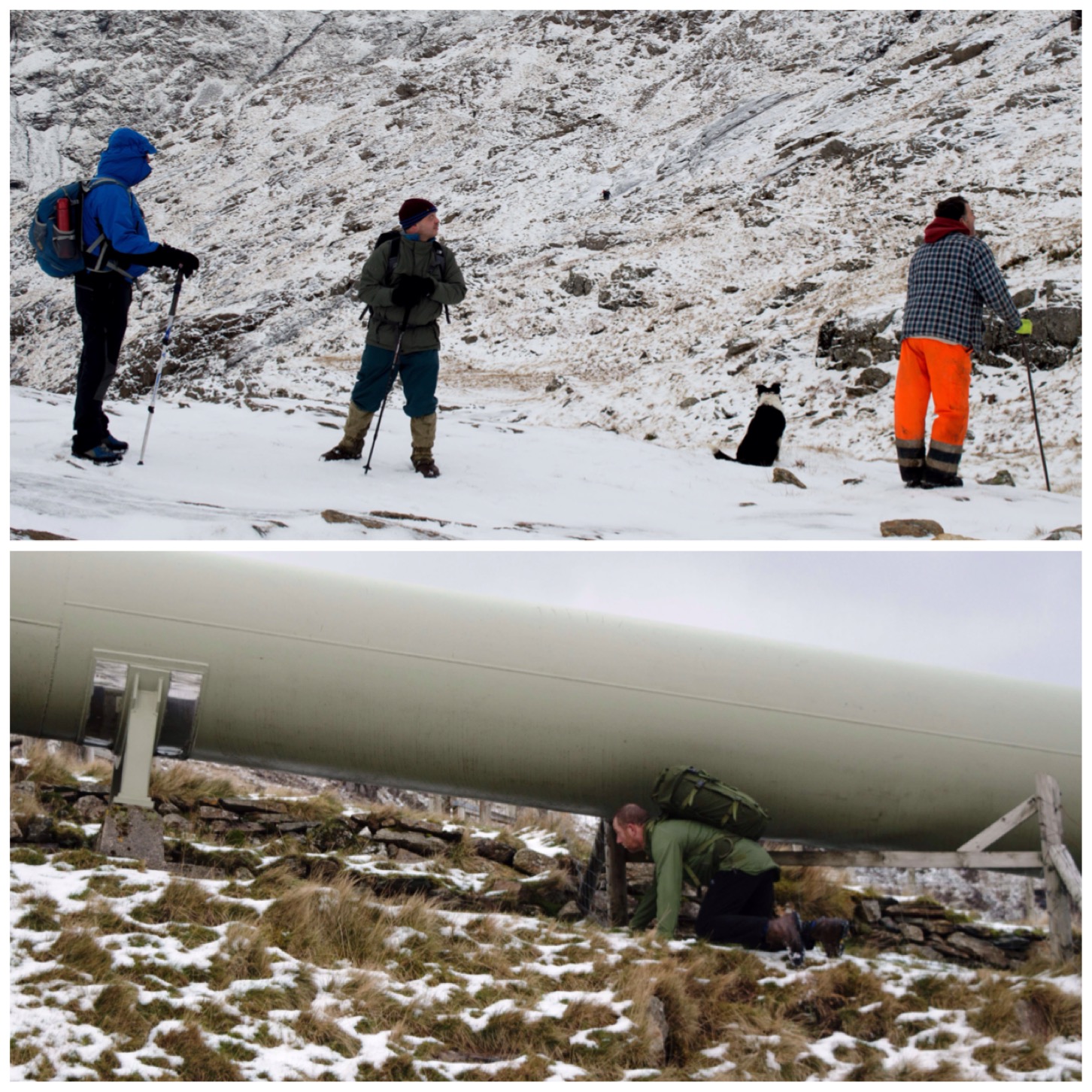 We had hoped to scramble up Cribau but decided against it as there was a lot of ice at the top. Not everyone had crampons or ice axes so we decided to head down to Llyn Llydaw instead. We walked around the southern shore of Llyn Llydaw to get off the beaten track and concentrated on micro navigation. 
The route is not obvious but well worth the effort. When we reached Cwn Dyli it was time for a snowball fight. Needless to say no prisoners were taken.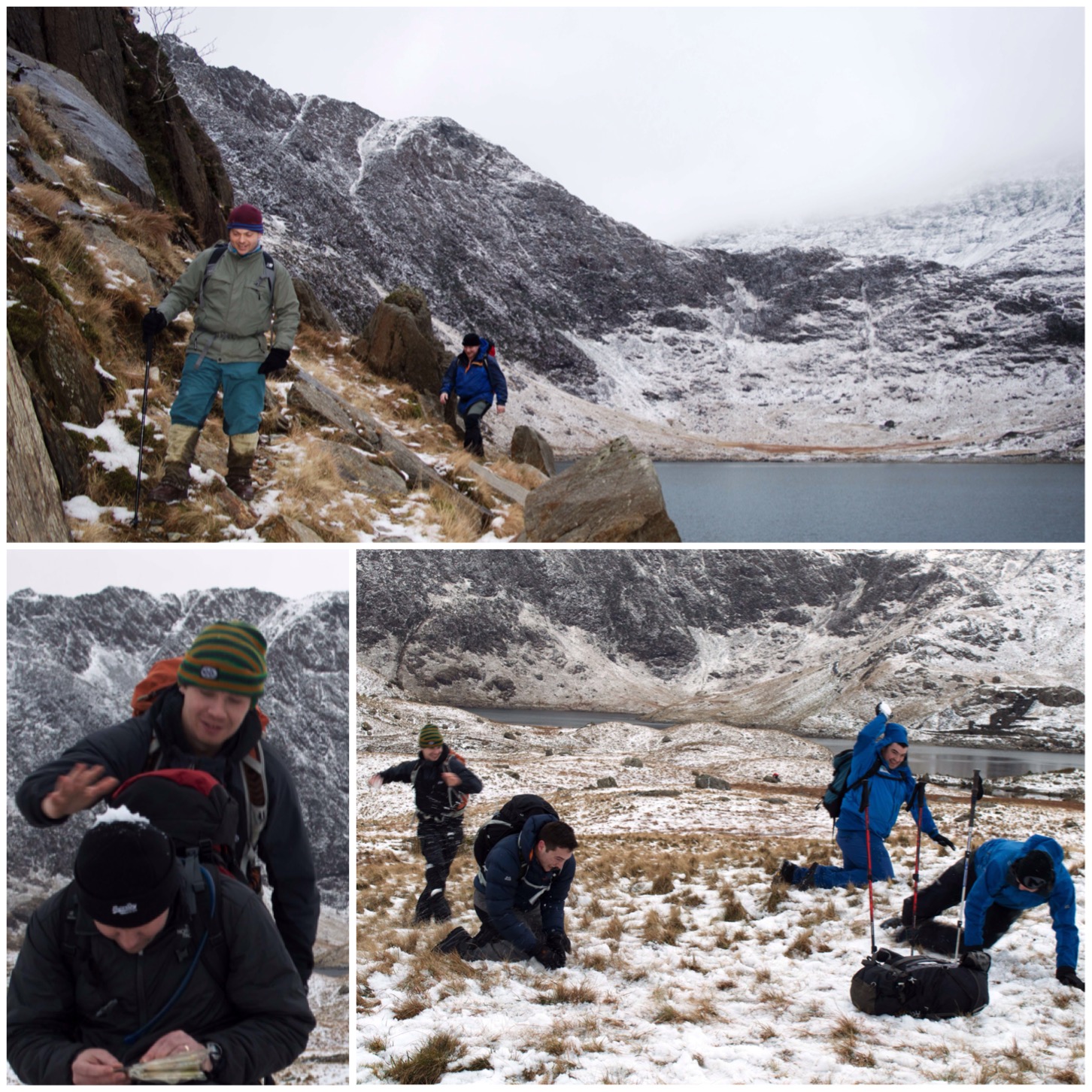 We all decided to stay down low on the Sunday morning. Some of the guys went to the Pinnacles to do a bit of rock climbing and the rest of us walked from Capel Curig Training Camp up to the cafe in Capel Curig.
It was a stunning morning with low-lying mist and beautiful sunshine.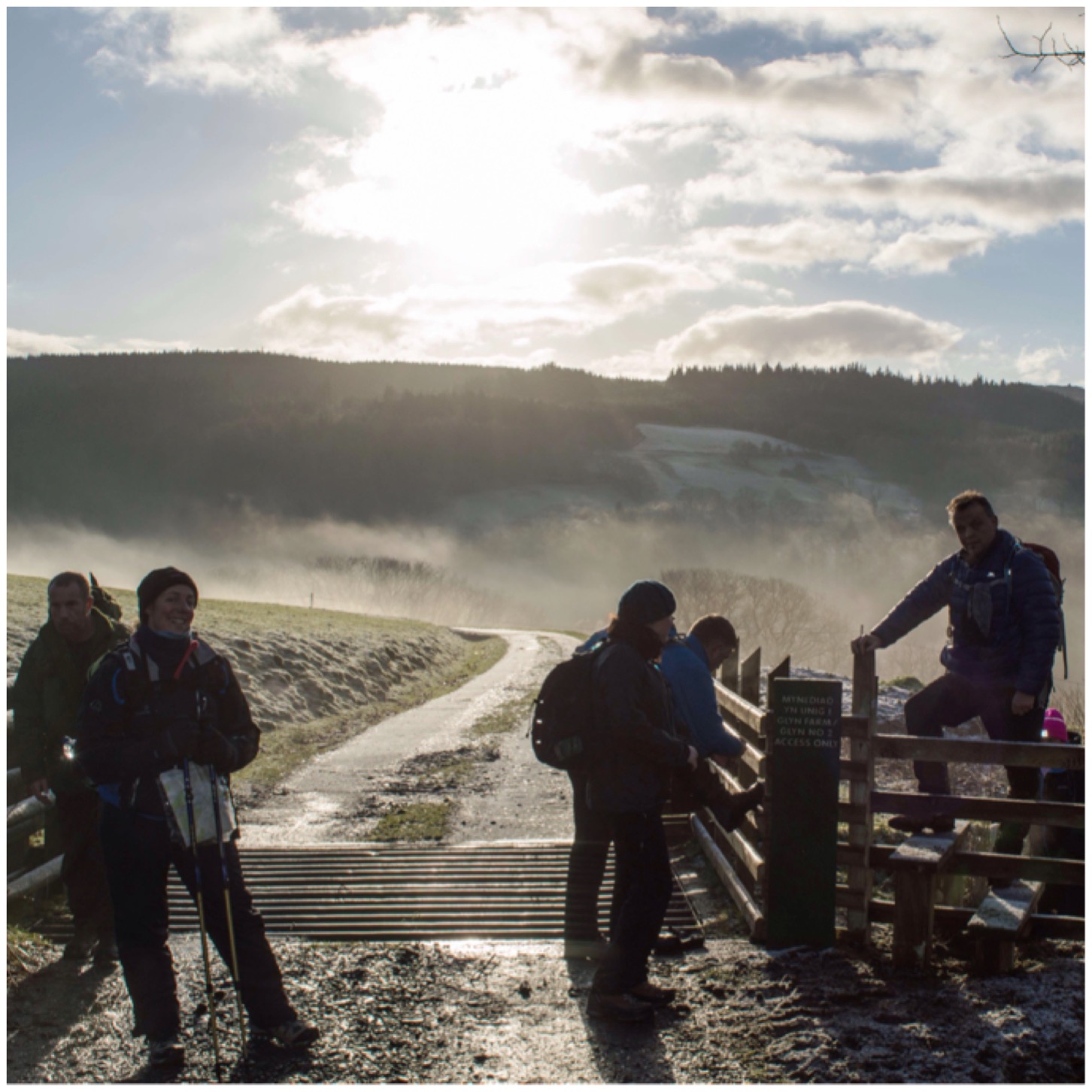 We did a little bit of navigation but to tell you the truth we mainly just enjoyed the walk. It got a bit muddy in places but we just took our time.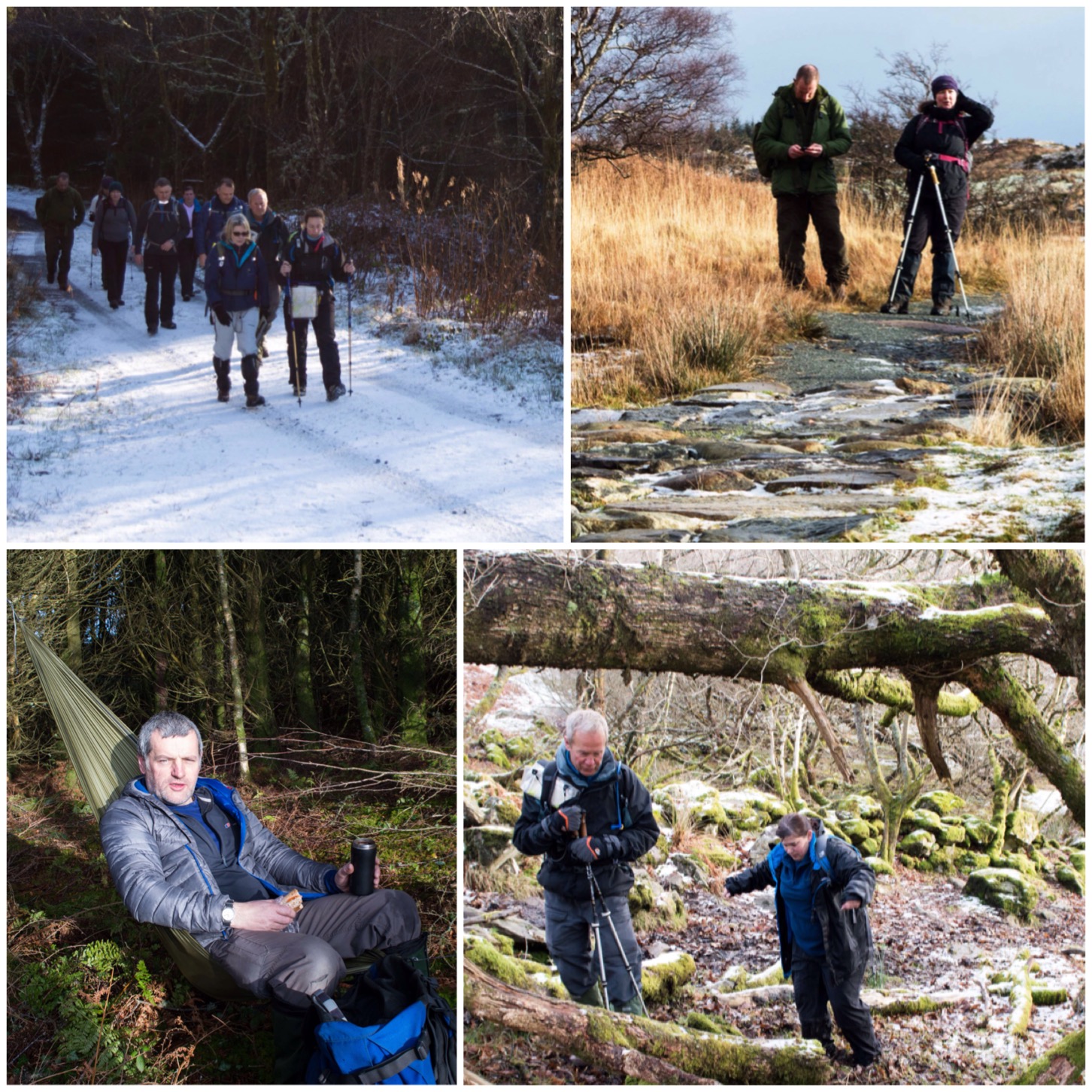 Just before we reached the cafe at Capel Curig I met up with Dan Keefe and his lovely family. They had all come up for the weekend and were staying at Llanrwst to celebrate Dan's birthday. This was also the first time I had met Dan's little lad Oscar.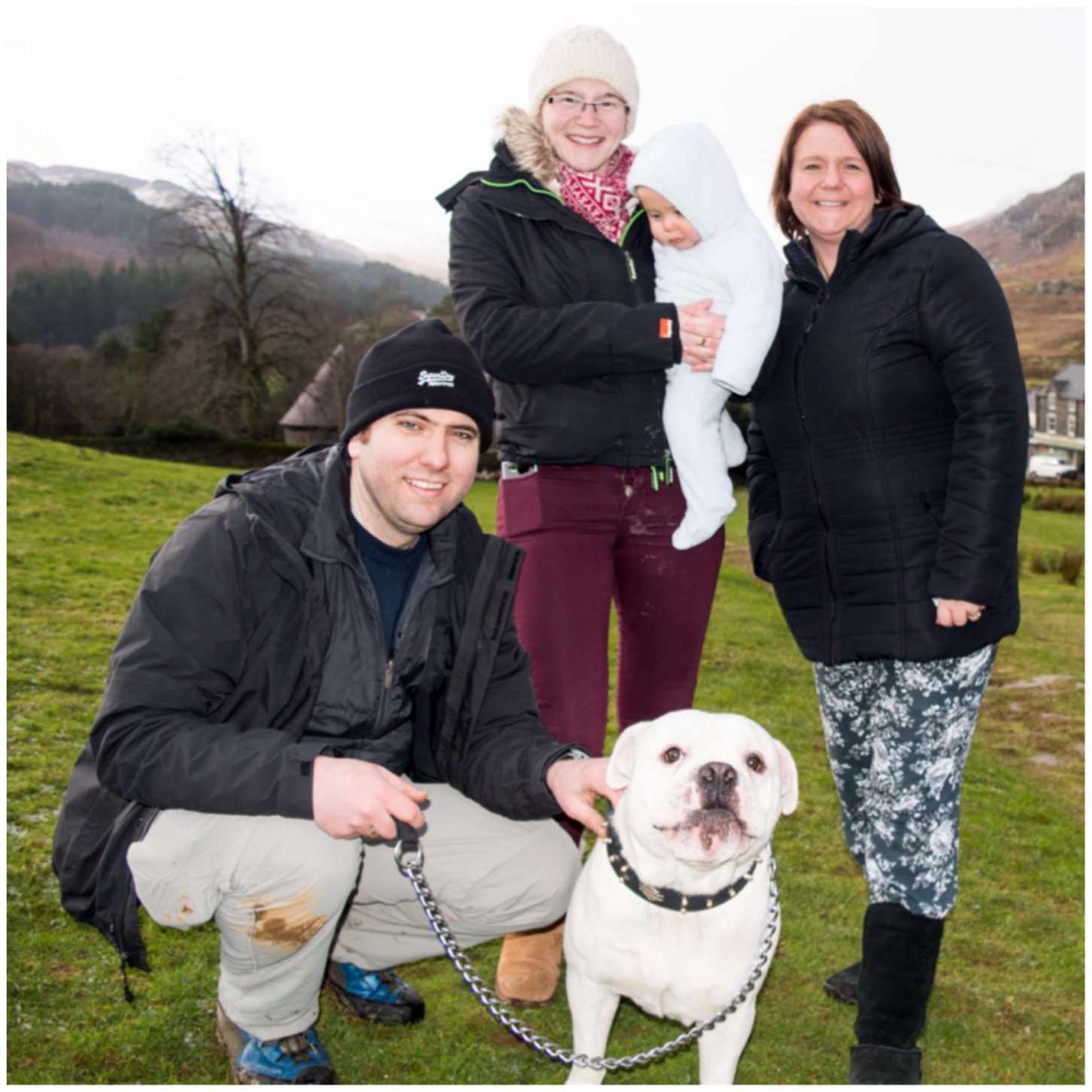 The rain came in just after I took this picture so it was time to get a bit of lunch before heading off home in the minibus.
Cheers
George