This post feels like a step back in time – way back to the spring in fact. As usual life is getting in the way of keeping my blog up to date.
My Grumpy Chums from Crisis headed off up to the Peak District in early April where nature was coming alive all around us.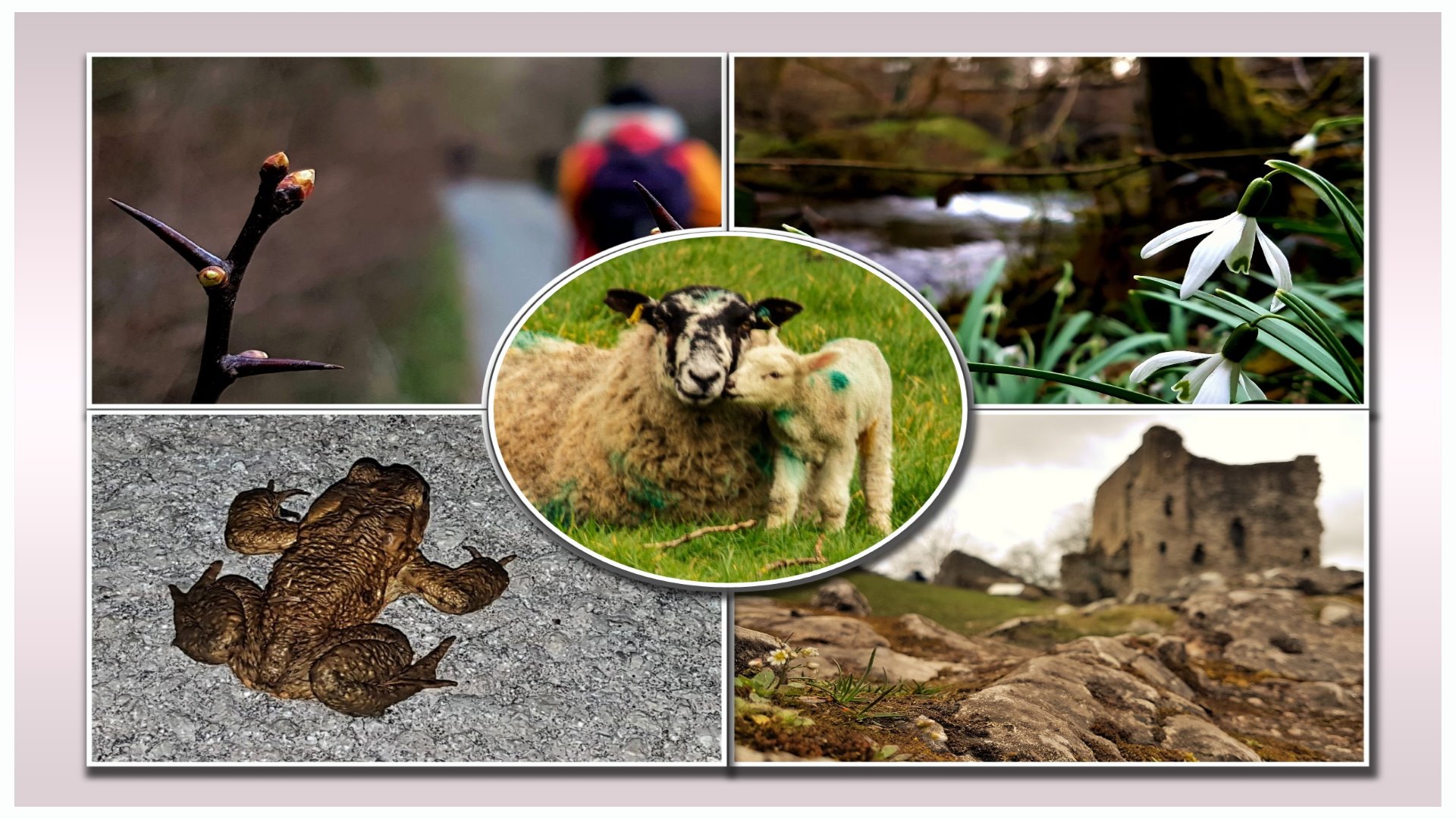 We spent most of our time around the Hope and Edale valleys – These valleys do offer some fantastic photo opportunities such as these early morning shots.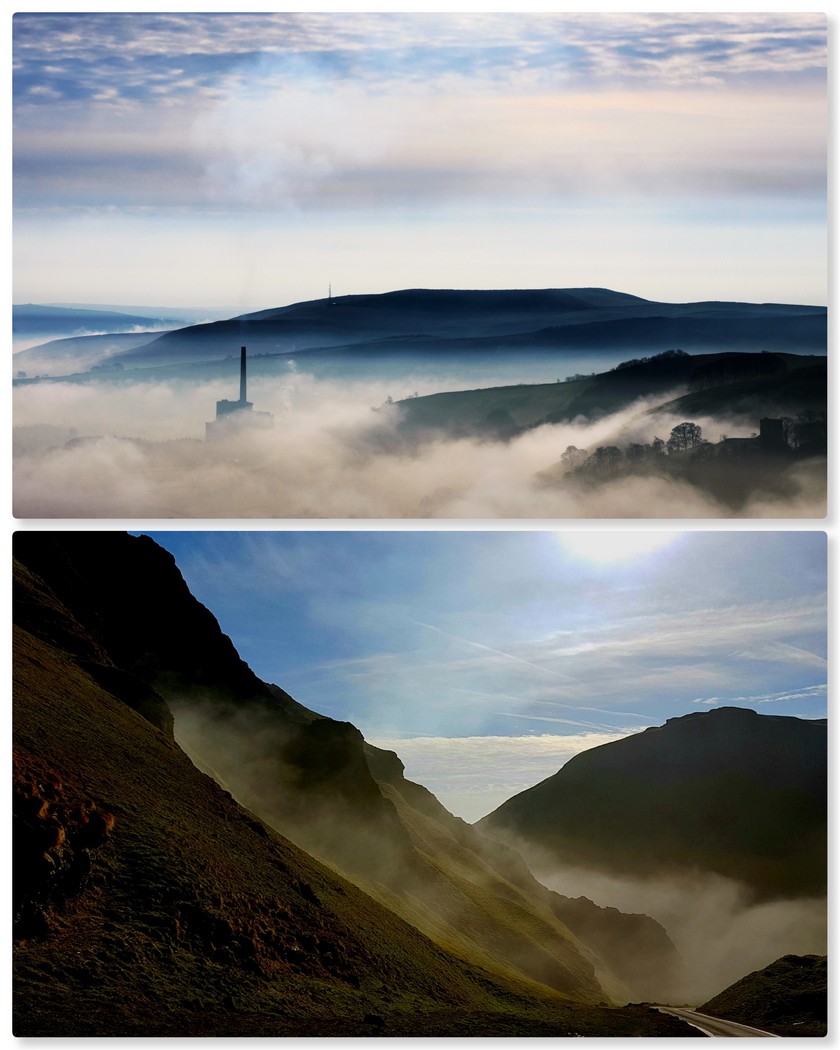 Most of our time was spent on the hills and for the first time I noticed these little bronze castings set into the paved area around the summit of Mam Tor. Depictions of everything found around the summit of Mam Tor.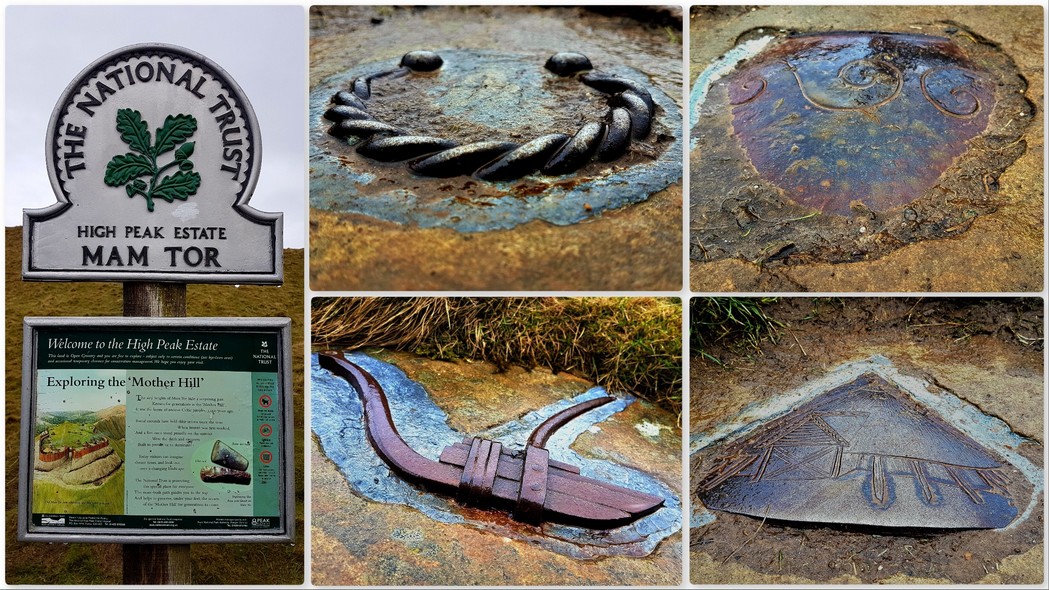 Everyone who was on the hills that weekend seemed to be enjoying themselves, be that mucking about with daft photos, floating amongst the clouds or just generally chilling out and taking in the scenery.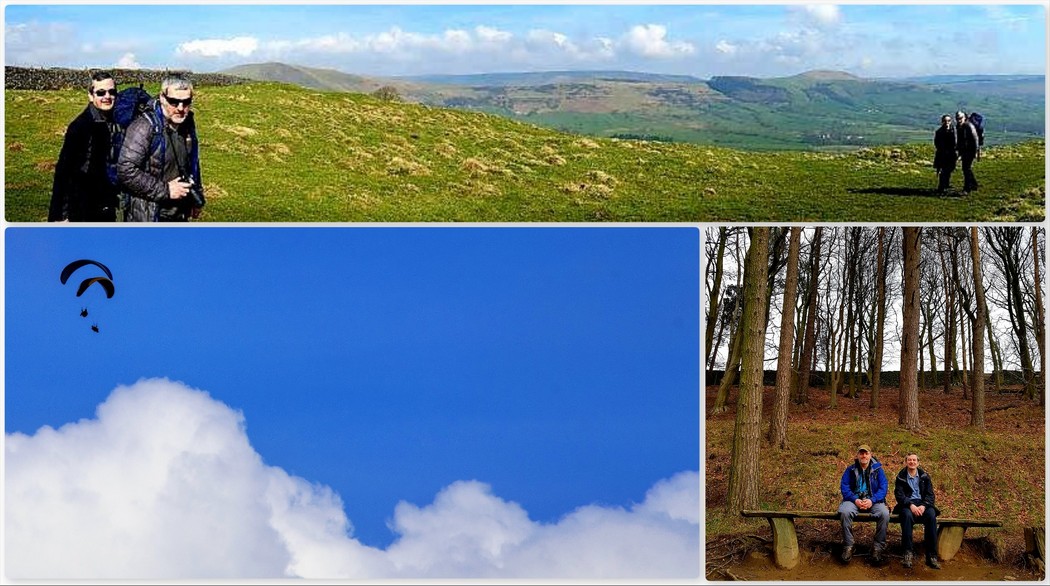 Take the rough Cavedale track above Peveril Castle in Castleton and you come to a spot made famous by William Turner. I spotted the painting below of the castle when I viisted it and tried to find the spot William Turner stood to paint it – just about got it I think.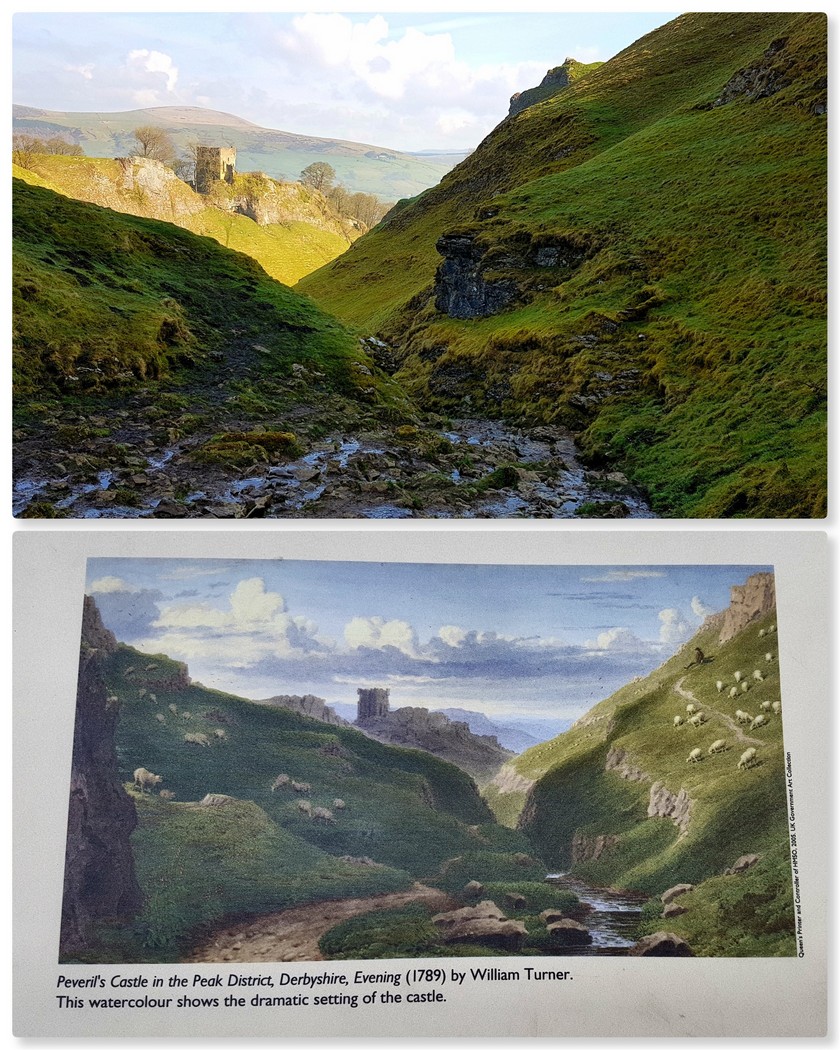 The Grumpy Chums – a fine body of men who in spite of high levels of grumpiness (and camera shyness) get on in fine fashion and like nothing better than getting away from the south of England as much as possible 🙂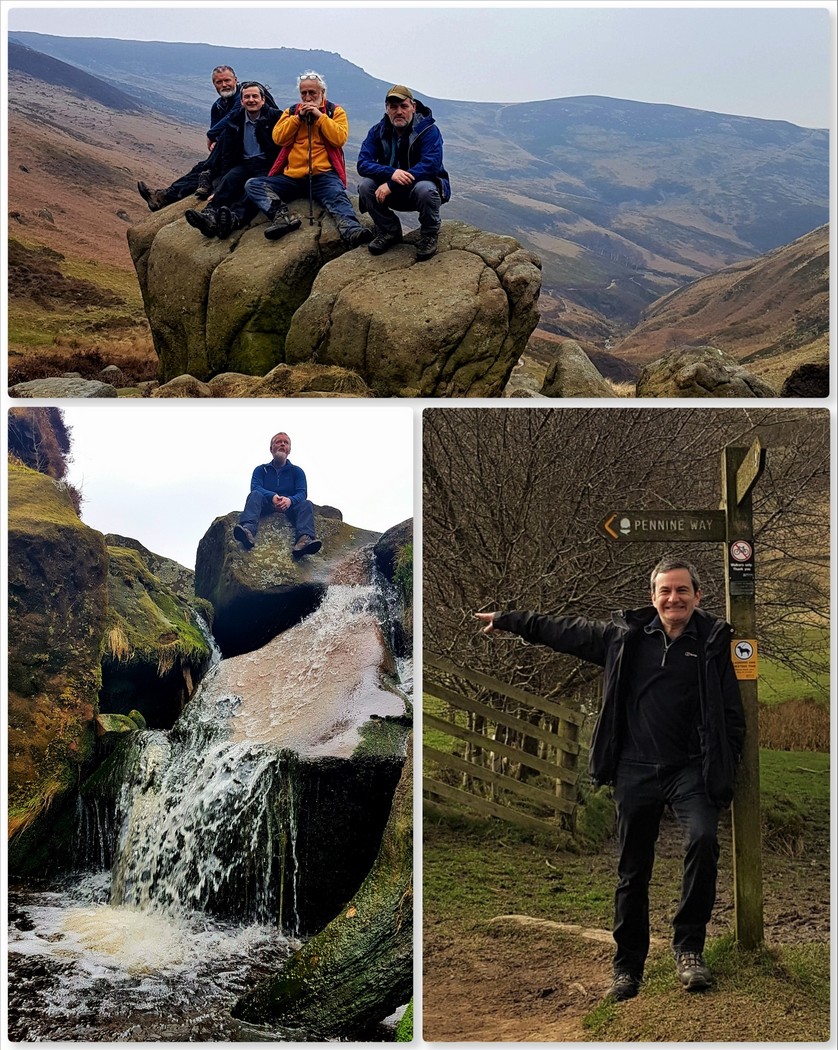 This trip was the first time I ventured down into the Blue John Cavern. There was not a great deal of the stone to see on the trip (it is still a working mine I am told) but seeing all the old equipment and the caverns really caught my interest. I particularly found the ferns growing in the caves by the lights intruiging – they only exist because the lights are on continually.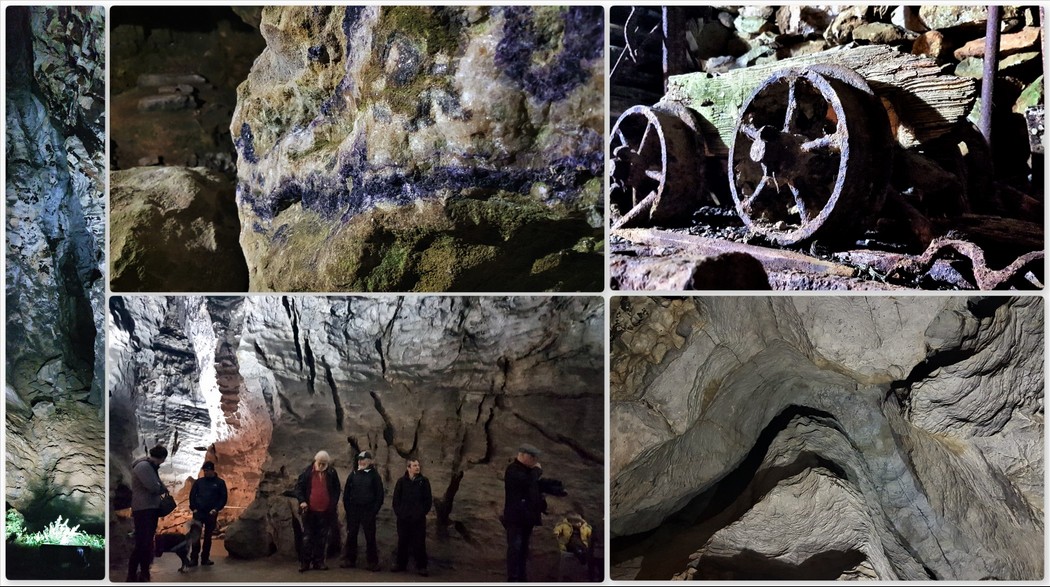 Near the end of the trip we were joined by Alison, Catherine and Finlay and spent the day visiting Stannage Edge. Did not have any climbing equipment with us so had to settle for enjoying the views.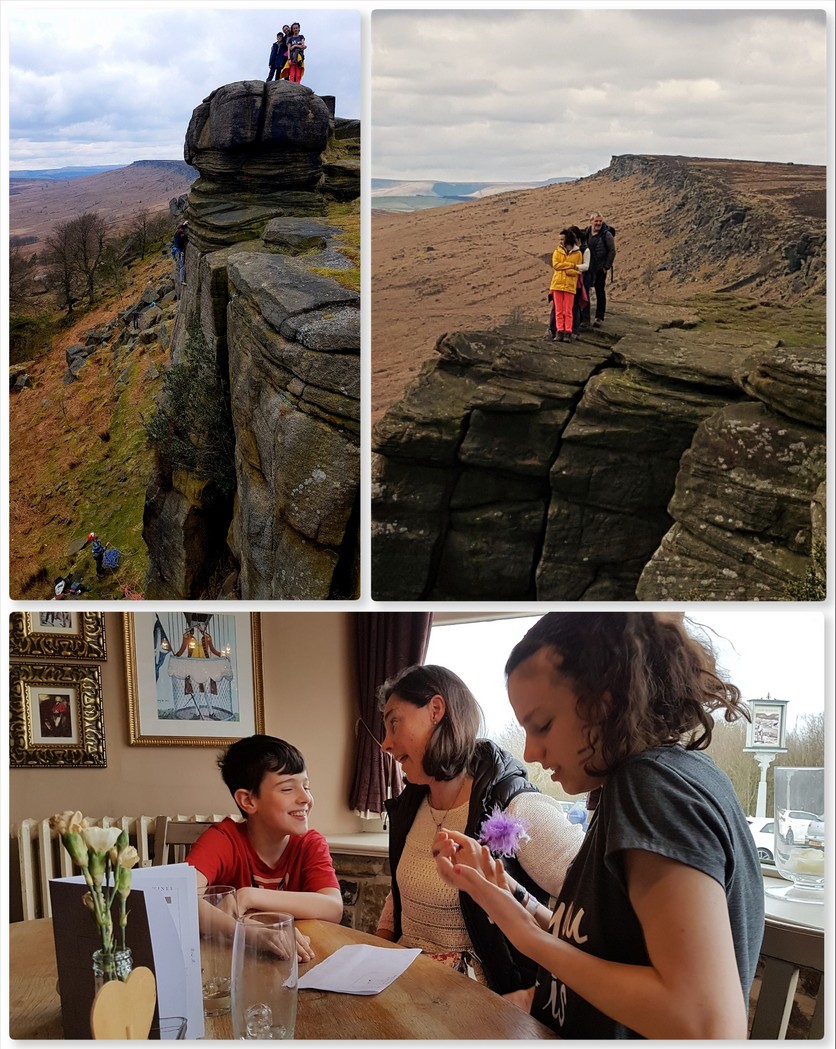 Cheers for now.
George