it was about 9 years ago or so that I was coming to the end of my Bushcraft Leadership course with John Rhyder at Woodcraft School. With my fellow students we had to prepare a couple of weekends training to visitors to prove we had mastered our bushcraft skills and also that we could pass these skills onto others – in May of this year I was back down at Woodcraft School but as a visitor this time with this years students.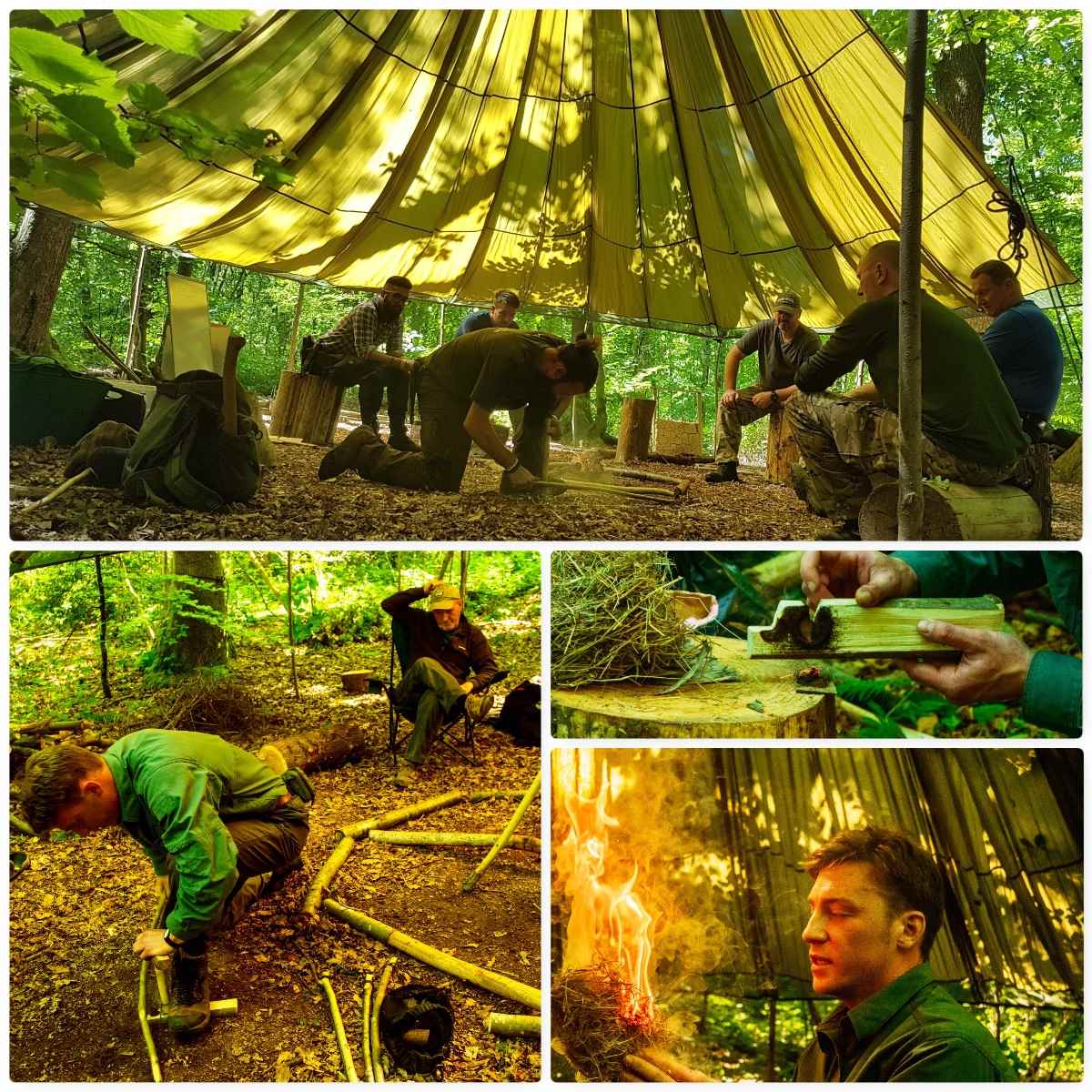 I had received an invite and so popped down one morning in late May. All the classes had been set up and after a quick chat catching up with John it was time to get cracking. There was a class on bowdrill by Jack which was great but I was not. I failed to get an ember – excuse – I was not allowed to use my knife to make adjustments as I had not done that class yet 🙁
There were classes on campfire cranes (a particular favourite subject of mine loyal readers will know), safe carving techniques and different methods of using a firesteel.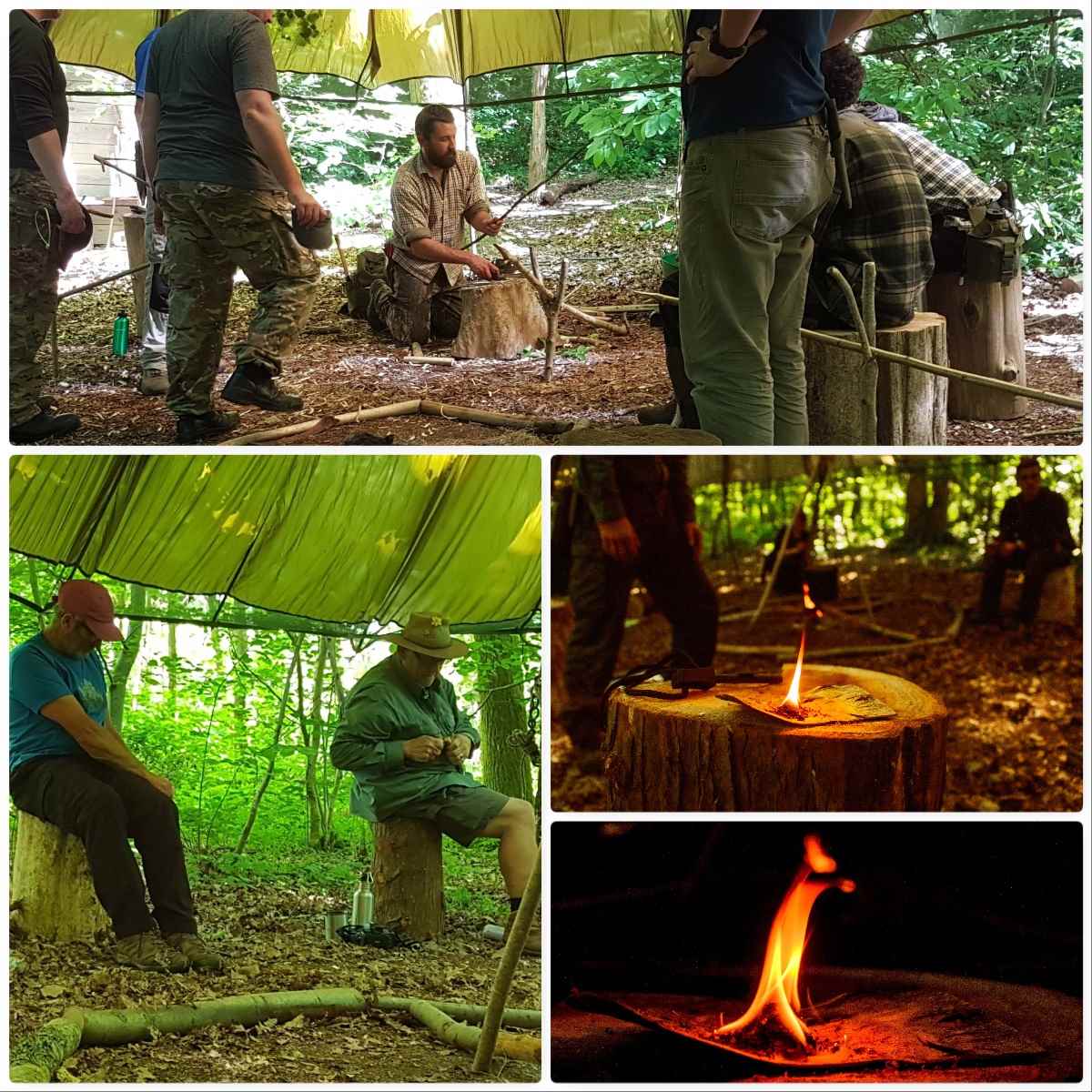 Another favourite of mine is the Atlatl (I think I was one of the first students on John's courses to teach this). We carved our own Atlatl and were soon pinging darts down the range.
I also had a chance to see how all the extras the we had built a couple of years earlier like the kitchen area and the raised fire pit were doing.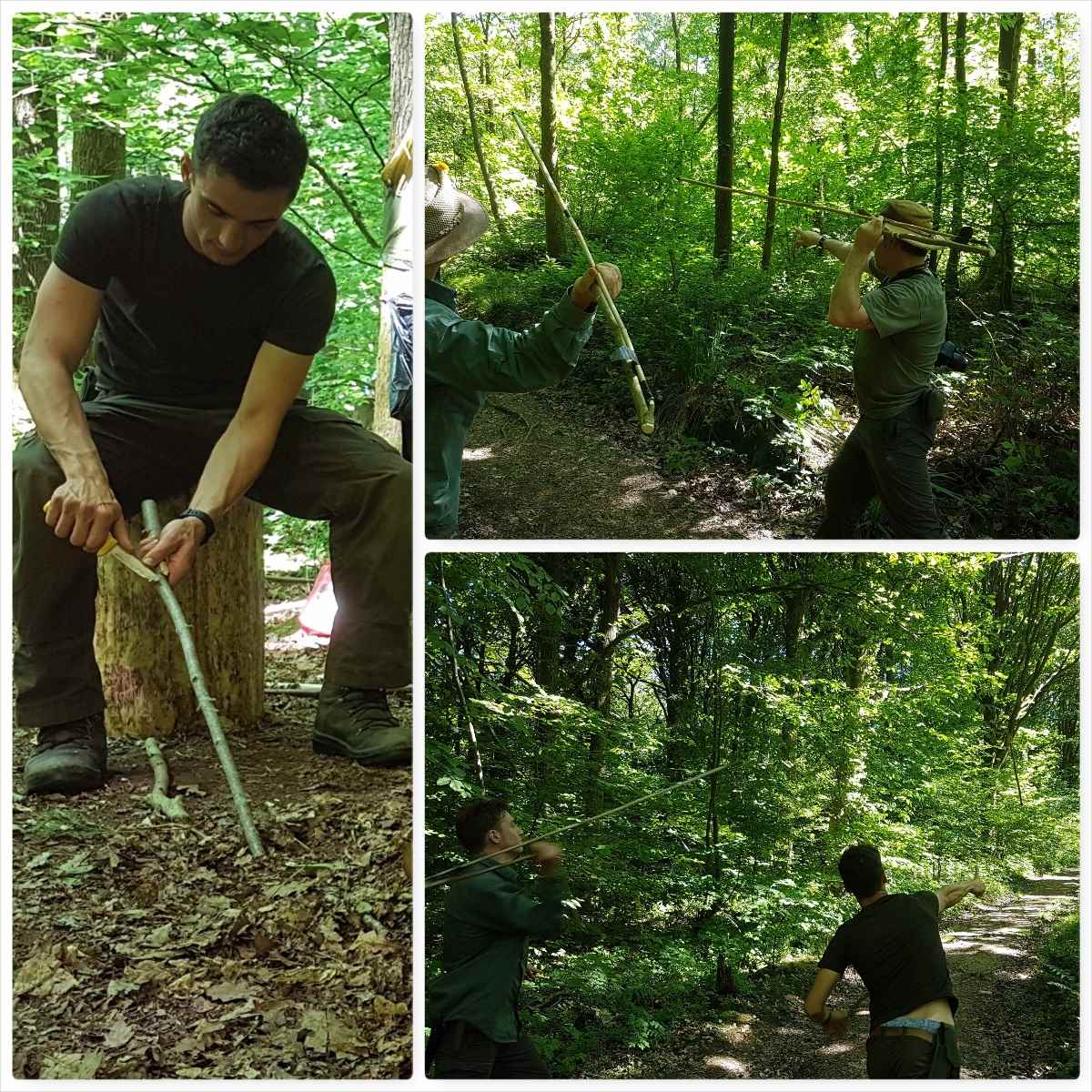 Then it was time for a stroll in the woods looking at useful plants. John runs an Ethnobotony course (which I hope to attend one day) and Lucy our instructor had completed this very in depth course previously – her knowledge on plants and their uses really came through on the day.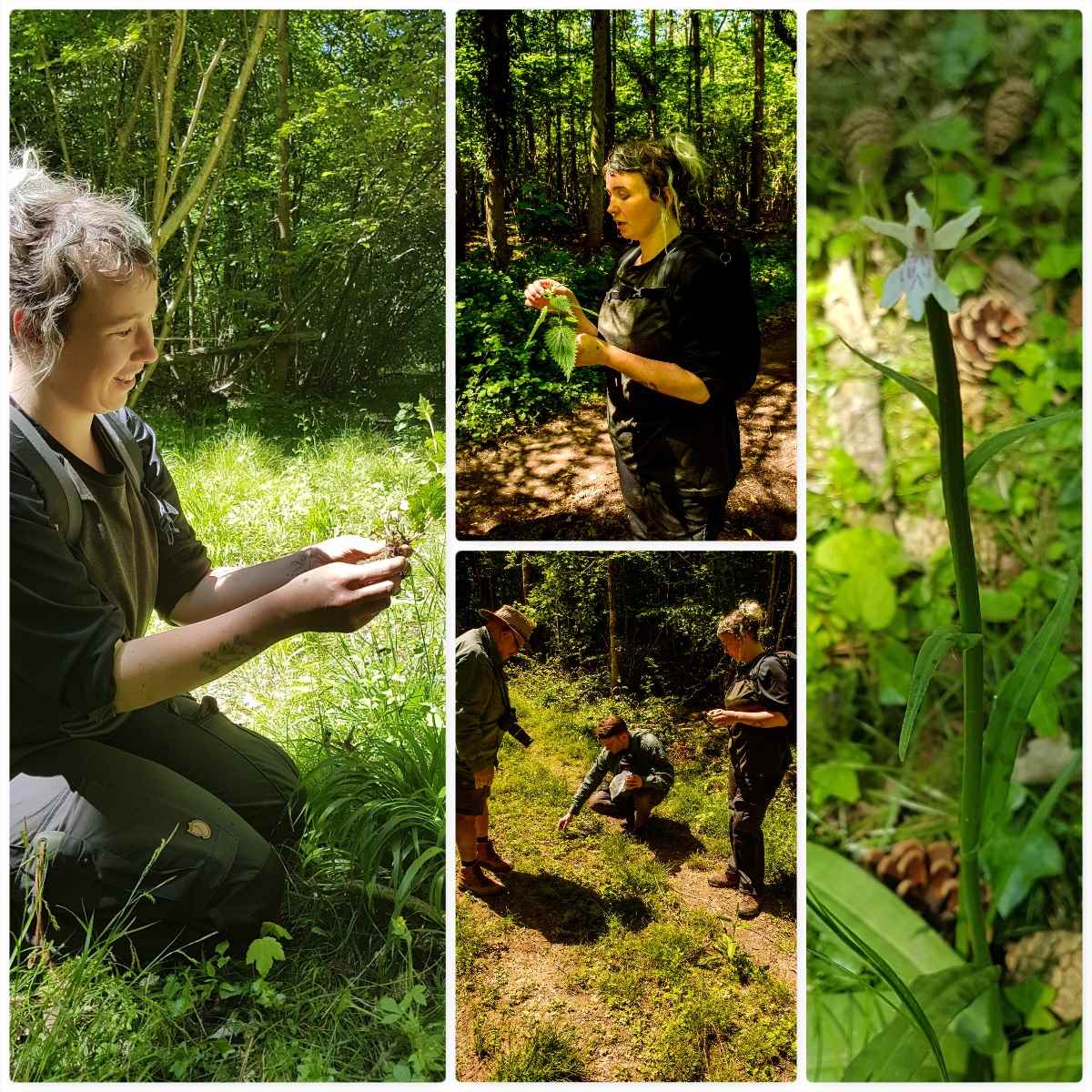 Back at camp Lucy had prepared about 15 plant specimens and we had to identify each plant and note its use correctly – tough but we got 100% after a bit of conferring 🙂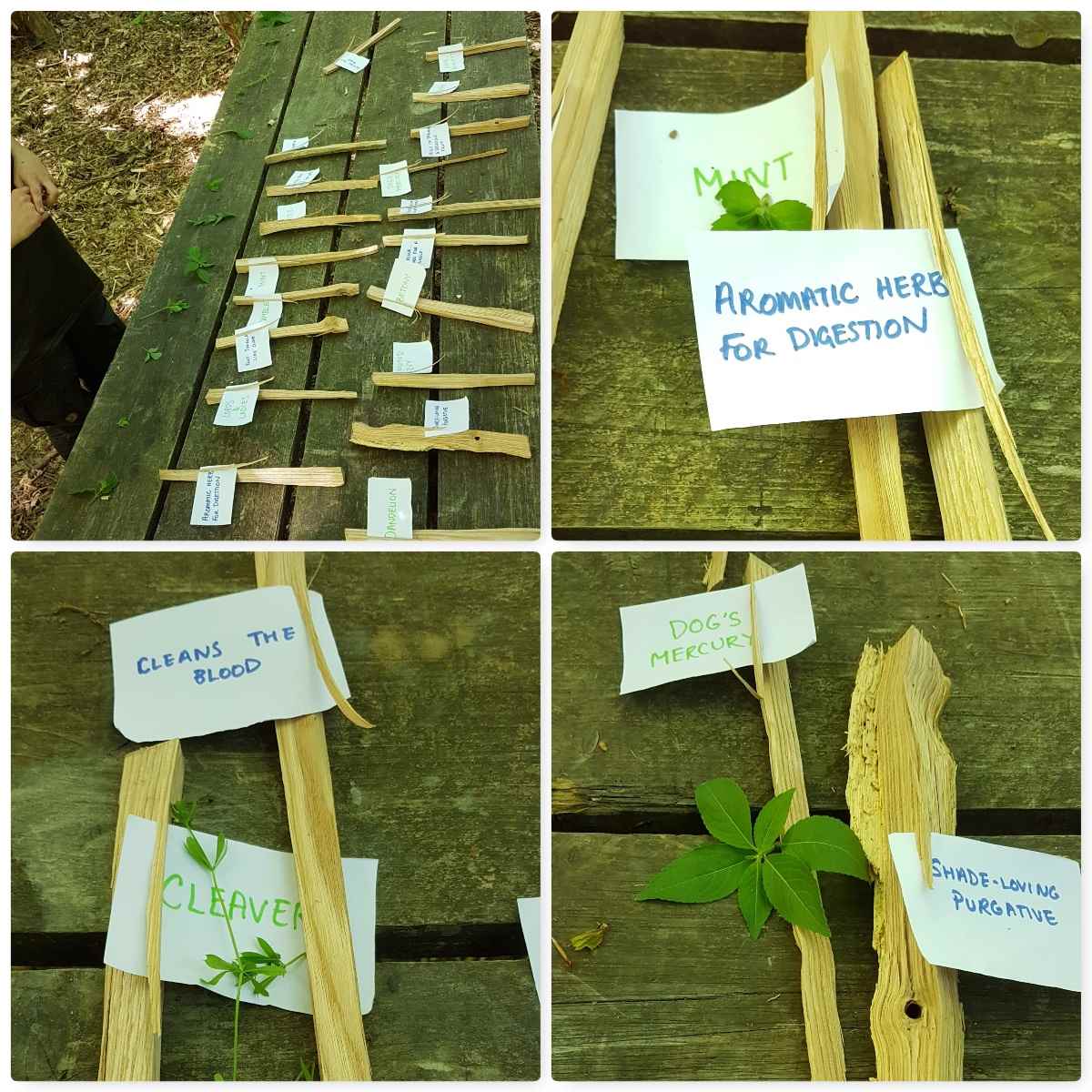 Lucy had also collected up some cleavers which she crushed up and boiled to make a green tea – this was really enhanced with some Elder flower cordial she had made earlier.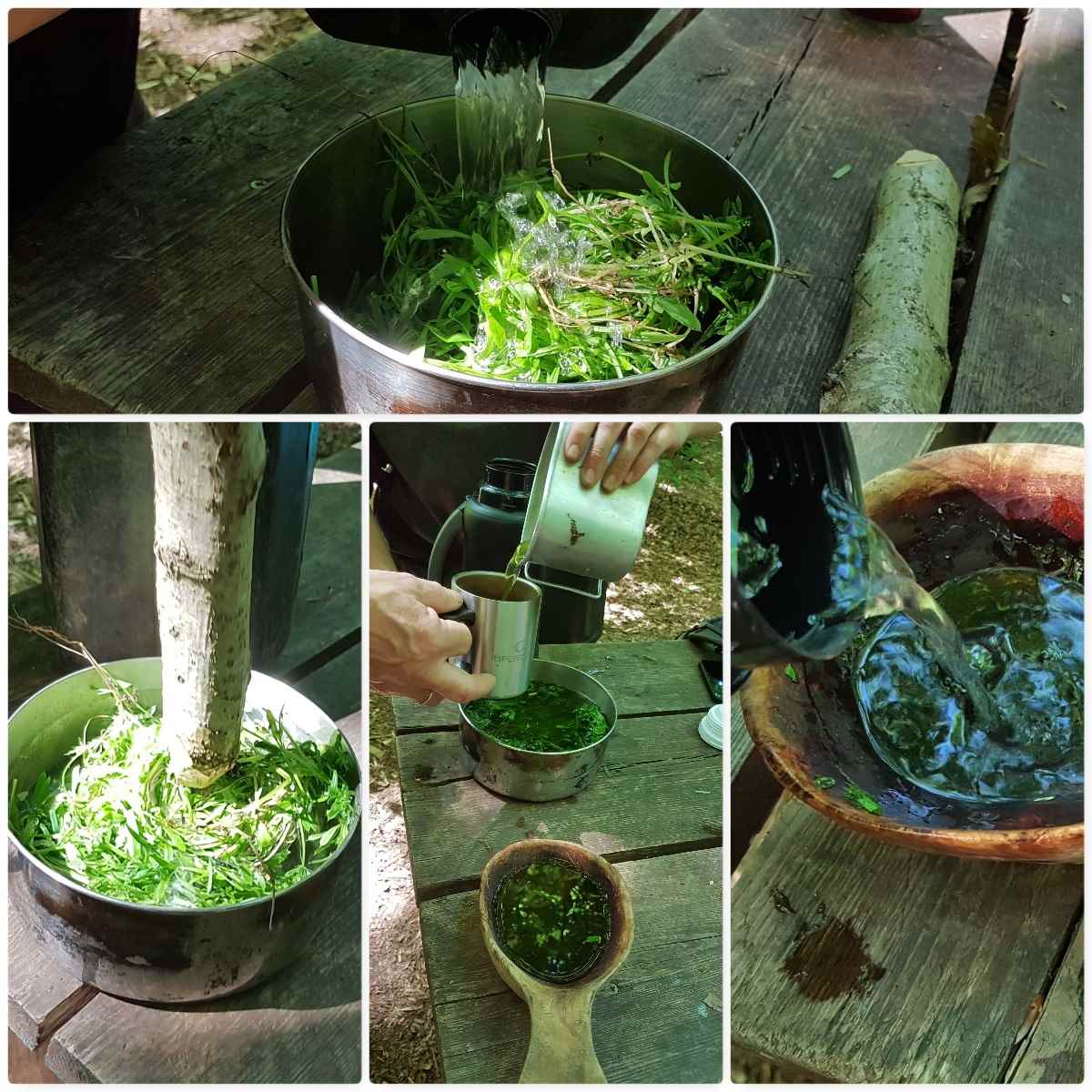 My final class was with Lee looking at animal tracks and signs. Lee certainly knew his subject however I had to leave (to run one of my own courses) early and did not get out on the tracking walk he had planned.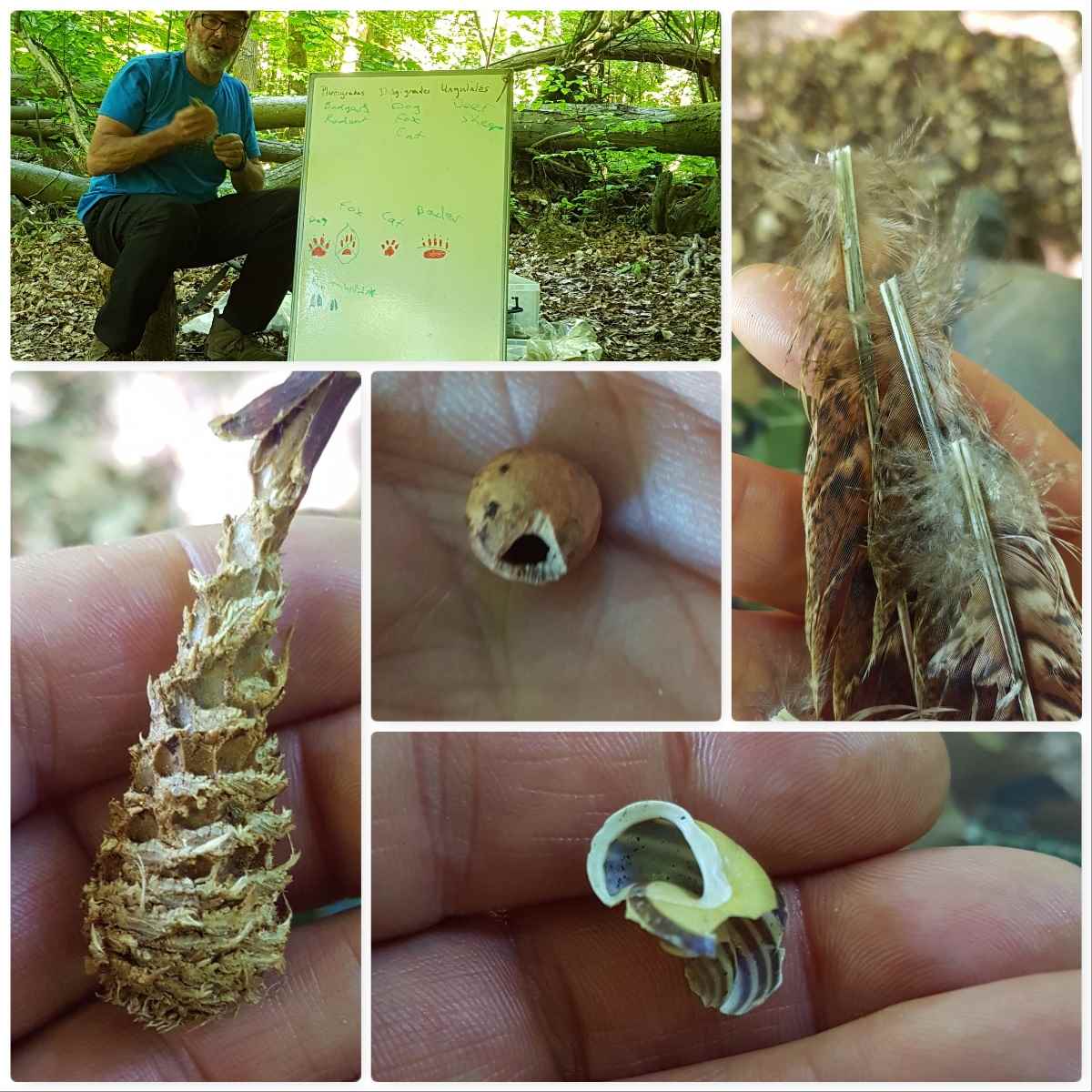 It certainly was great to get down to see John and the students at Woodcraft School and I wish all the students well for the future – as to you John, thanks for the invite and as per usual a job well done I think.
Cheers
George