My last trip out into the mountains proved a bit draftier and damp than I was expecting. Last January I headed off with some other instructors from the Sea and Royal Marines Cadets into the mountains of Snowdonia in Wales.
We run this every year as a weekend for experienced instructors to expand on their mountain navigation and as an introduction to mountain skills for the less experienced. Twenty two of us set off and thankfully the same returned – the weather though, was something to behold that weekend.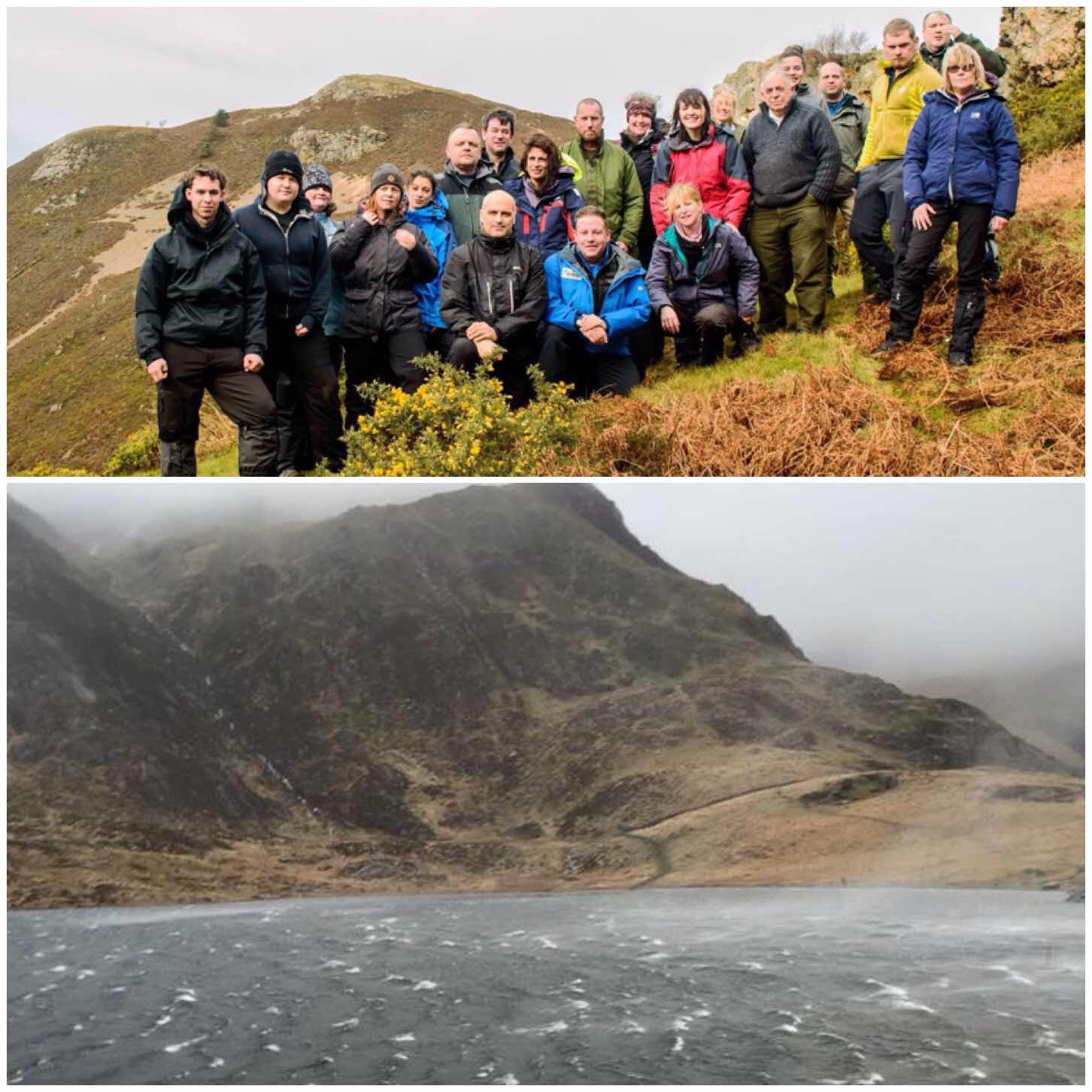 The winds were particularly strong that weekend and my friend Perry Symes (he is an International Mountain Leader) said that the winds were some of the strongest he had ever experienced. You can see the white tops on the surface of Llyn Idwal (picture above) and when you see the surface like that it is not advisable except for the most experienced to climb further.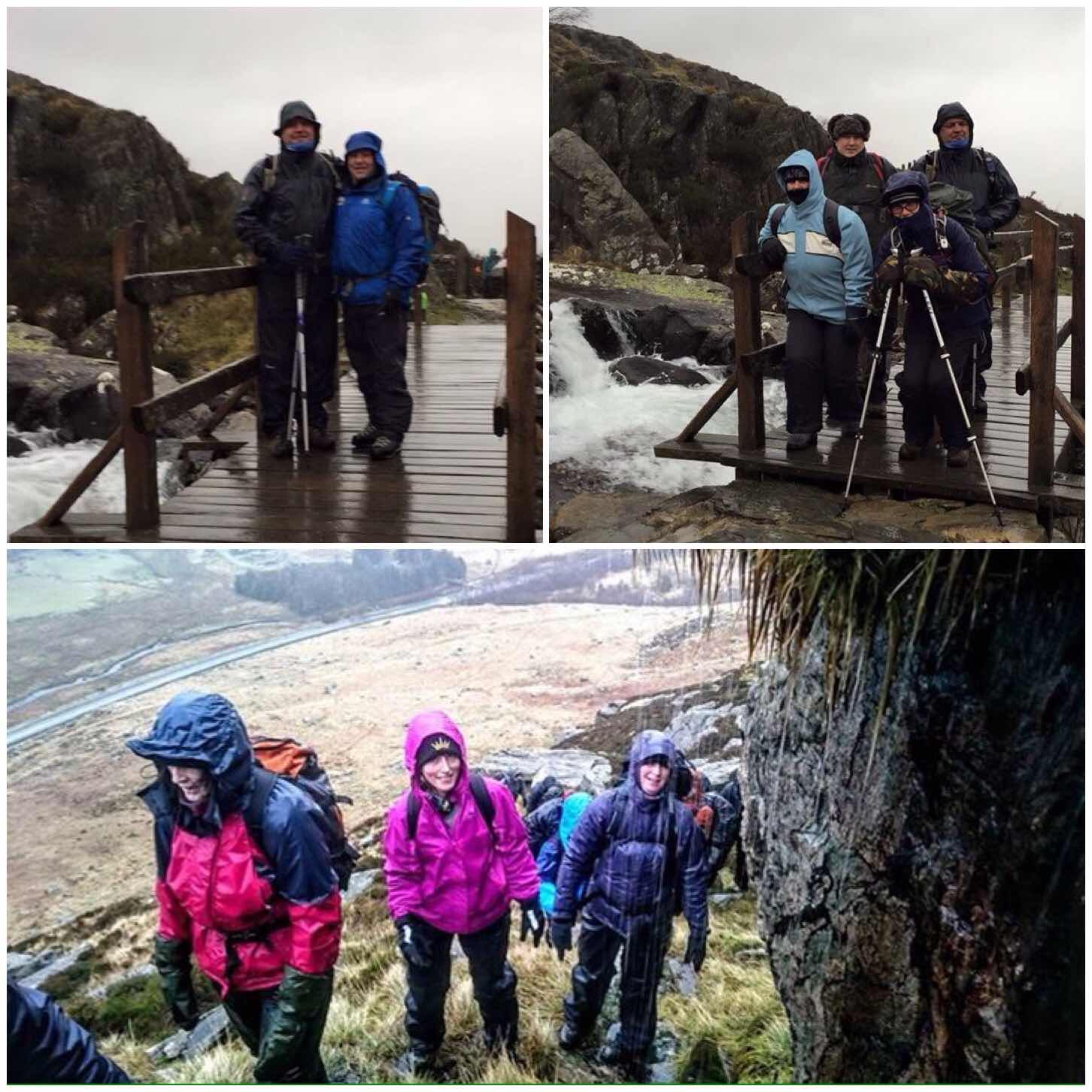 We decided to have one group stay low around Idwal and one to climb up on the rather more sheltered side of Tryfan up to an area called Heather Terrace. Perry and John took the lower route and Graham and myself took the higher route.
When I spoke with Perry and John later that day they said that at one stage they could not stay standing and had to hold onto the rocks to prevent them selves from being blown away.
We thankfully were not affected by the wind as we were in the lee of it on the other side of Tryfan. Our group was made up of instructors with different skill levels and fitness levels. We took the day at a slow pace introducing the newer members to scrambling. Even though the wind was not a problem eventually everyone was soaked through from the persistent rain.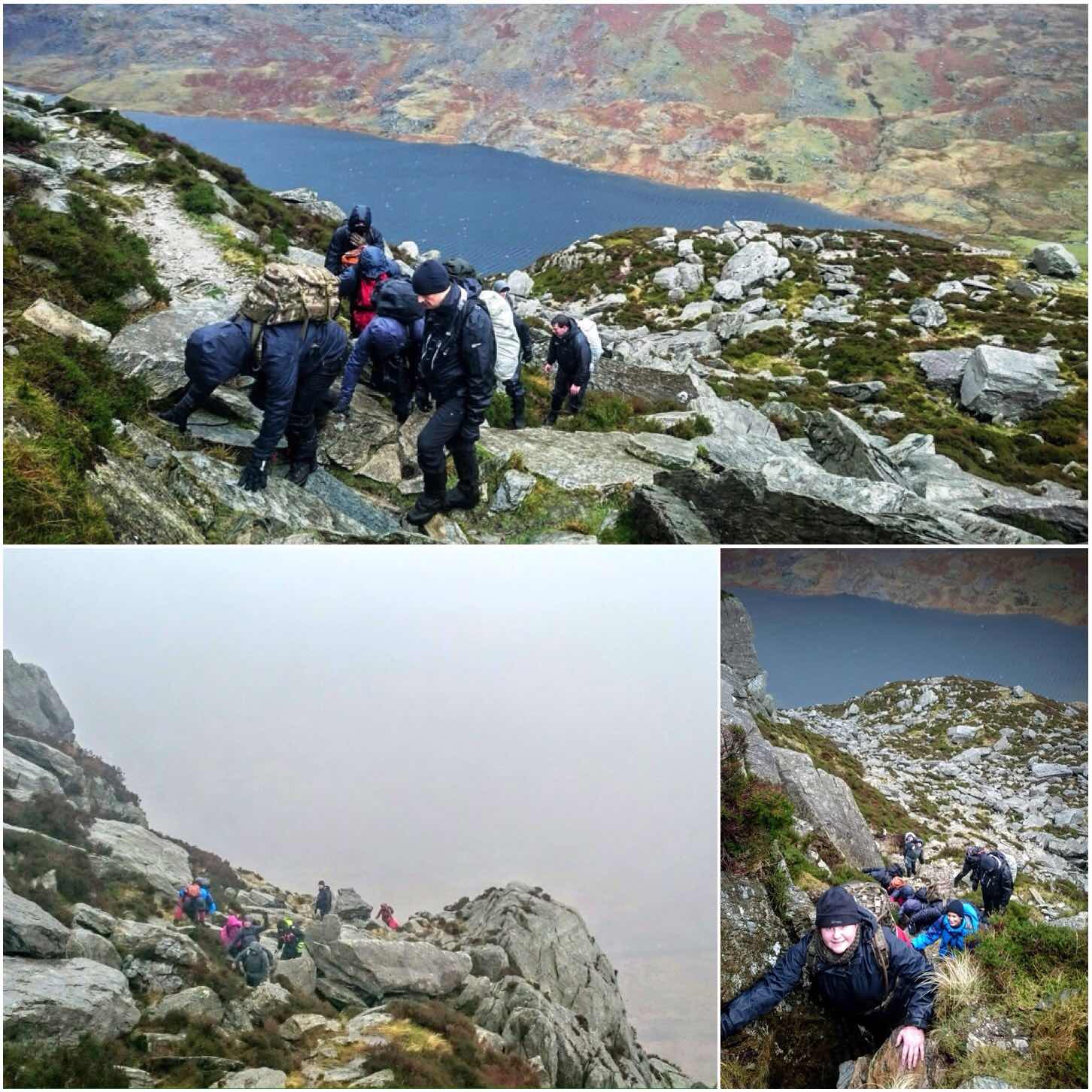 The higher we got though the tougher the going got. We could hear the wind cracking like a whip in the crags above us once we got to about 650m's. We took one last look at the towering crags of Tryfan and decided that the mountain could wait another day for us.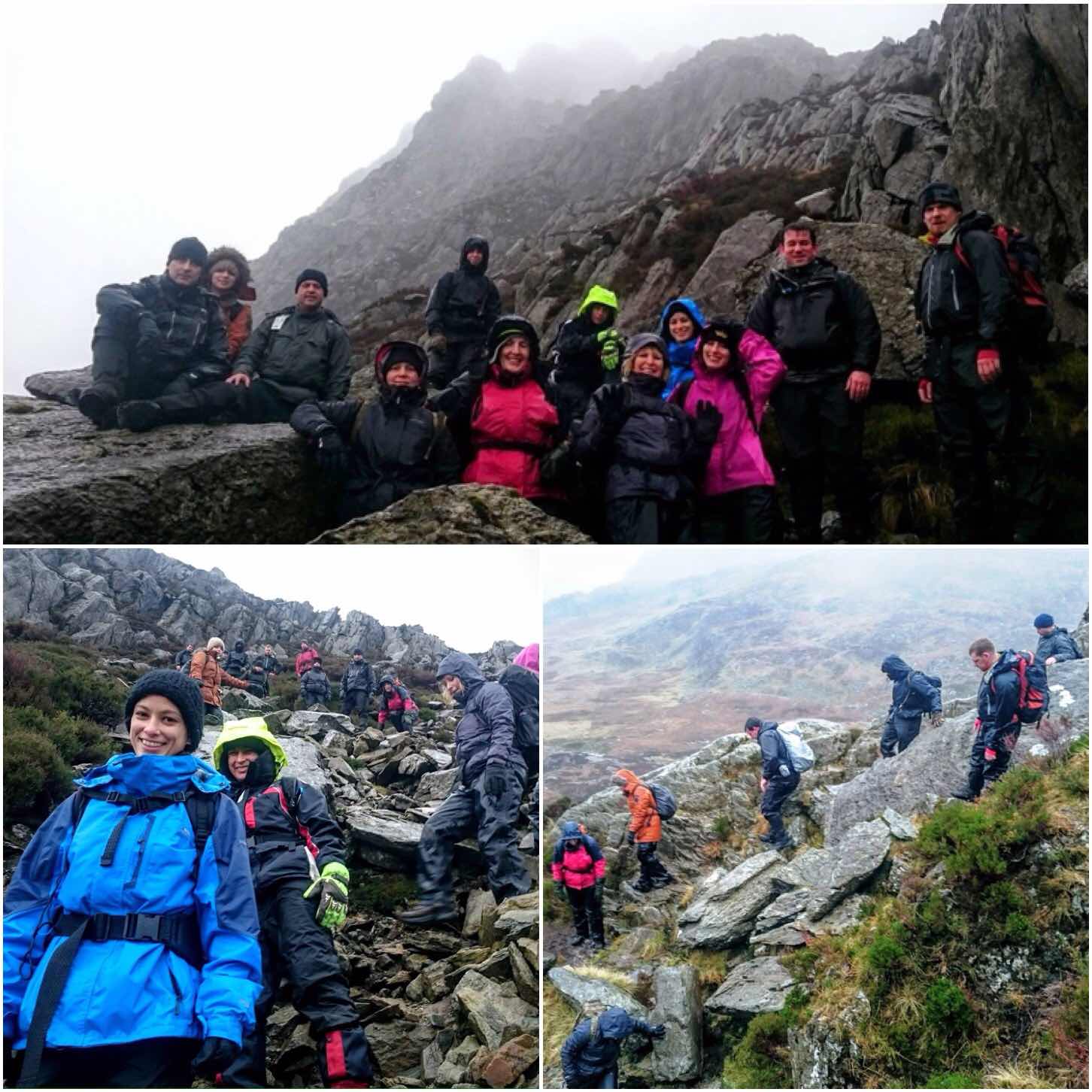 It was not all doom and gloom (though a few of us did want to top out) as we had fun slithering down again, doing a spot of bouldering, spotting some local mountain goats or like Dave did, partaking in some mountain paddling :-).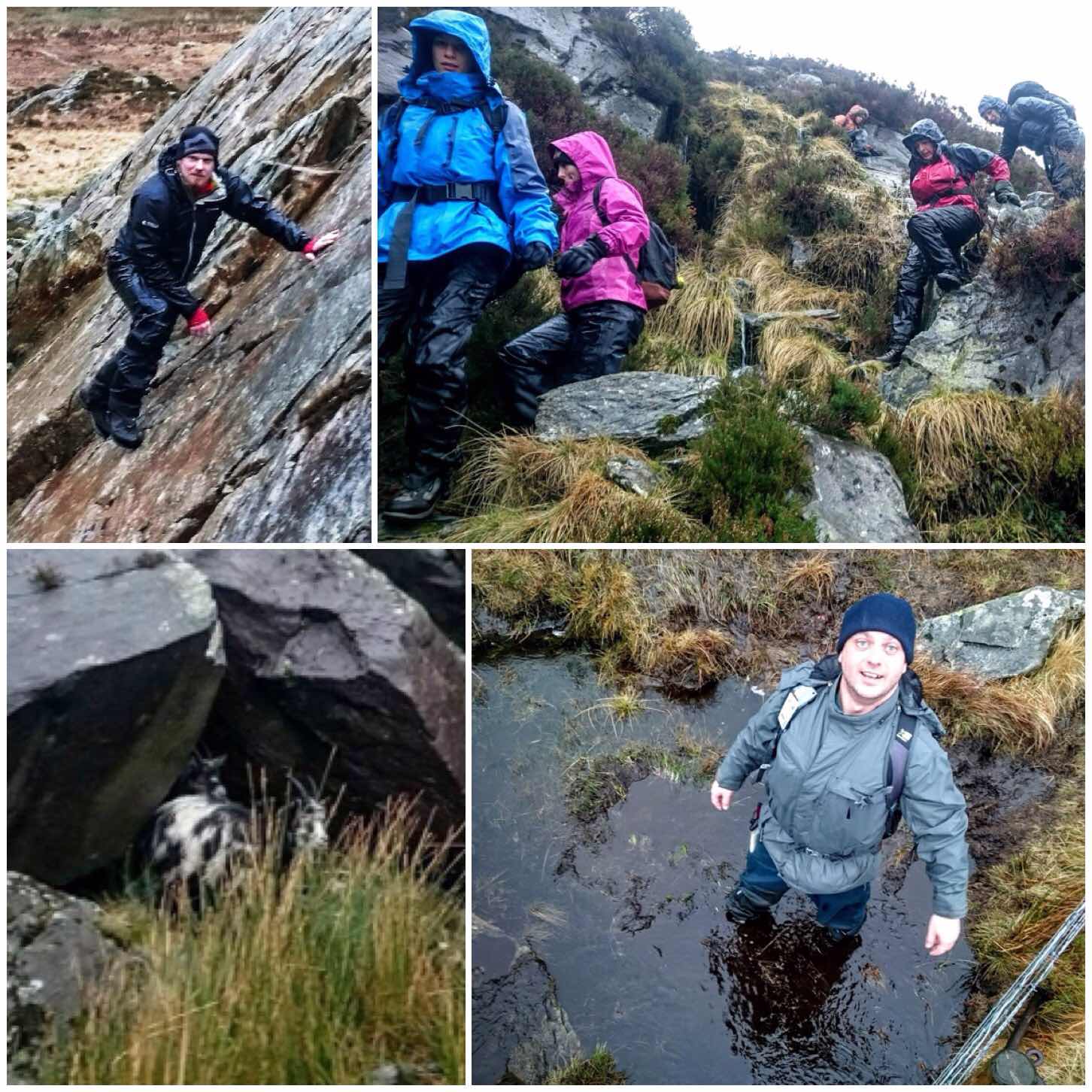 It was an extremley hard day on the mountains that day and I was particularly impressed with everyone's patience and resilience. To some of the instructors this was nothing new but to some it was their first experience on the mountains. We had a couple of students develop some slight aches and pains however they persevered and completed the day safely.
Everyone was soon back in one of the Moel Siabod Cafe in Capel Curig drying off and drinking coffee.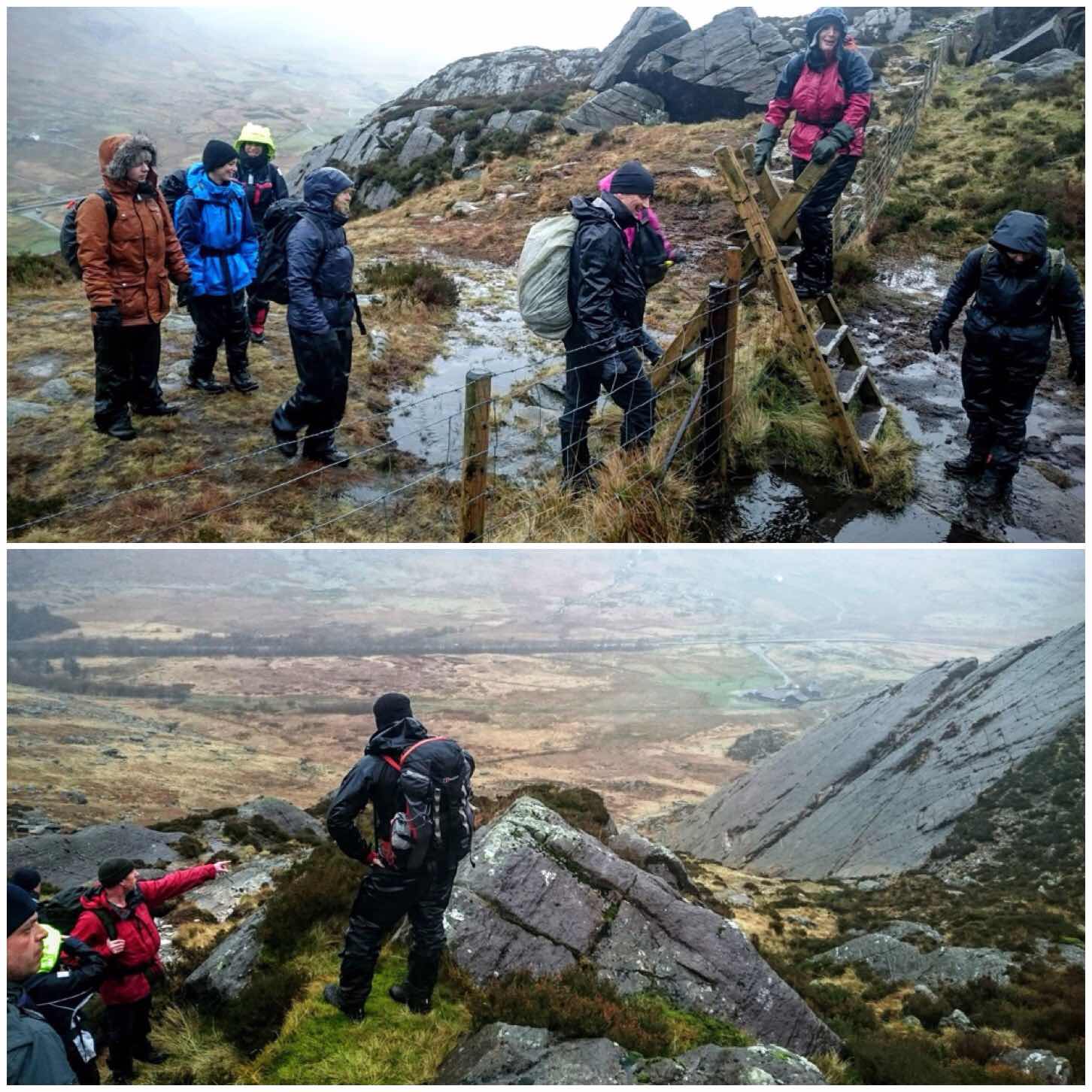 To finish off the Saturday we had a de-brief on the day back at Capel Curig Training Camp before heading off down to the Swallow Falls hotel for an enjoyable evening.
As the wind was just as strong the next day we decided to stay low down in the hills and concentrate on micro navigation. We headed off from Snowdonia up into the hills just above Conway.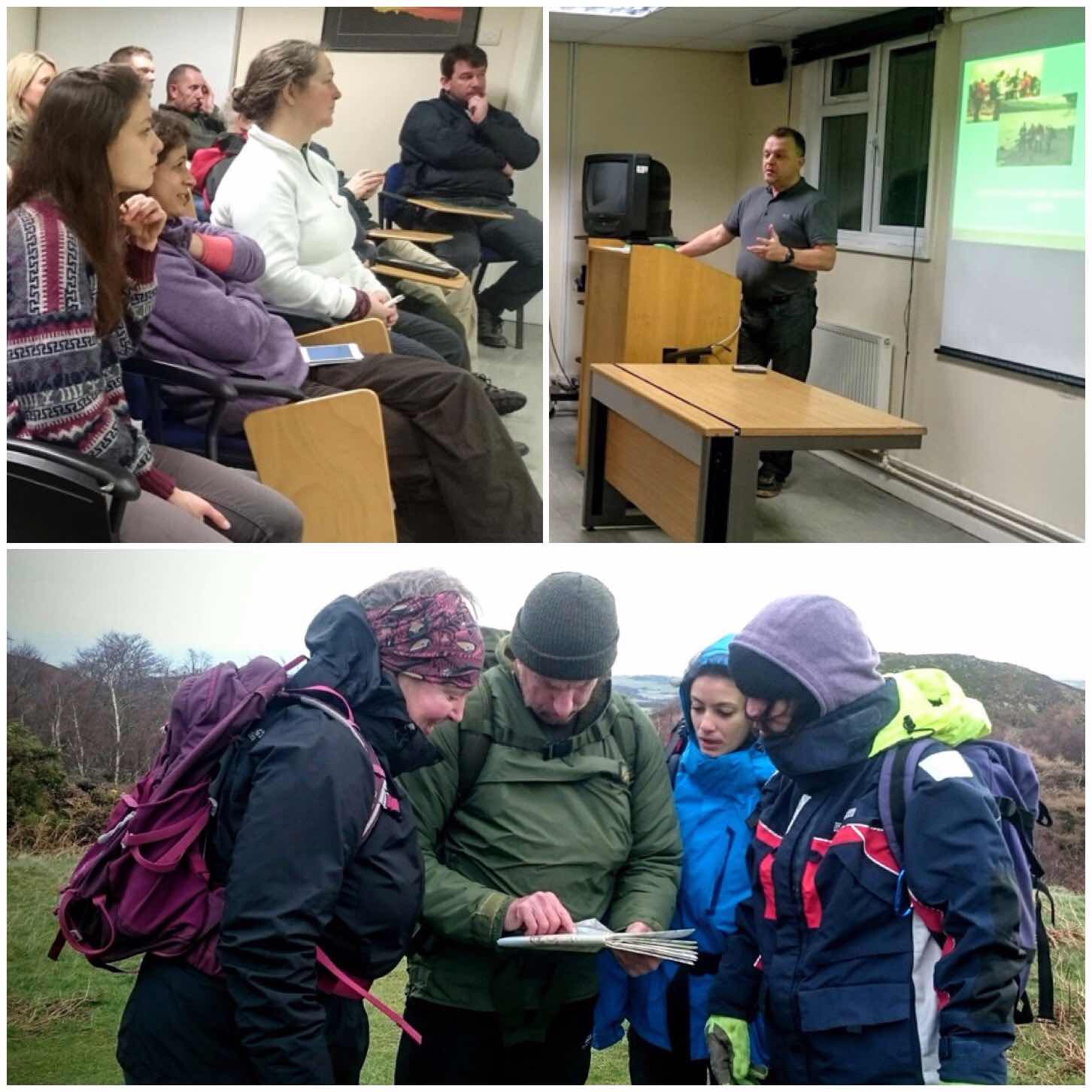 We split up into smaller groups and I was joined by Mandy, Tara and Sian. They all had different levels of map reading skills however they were all keen to get on and have some fun along the way.
I gave each of them different locations to find, sometimes with the map, sometimes with just a compass and sometimes by dead reckoning alone.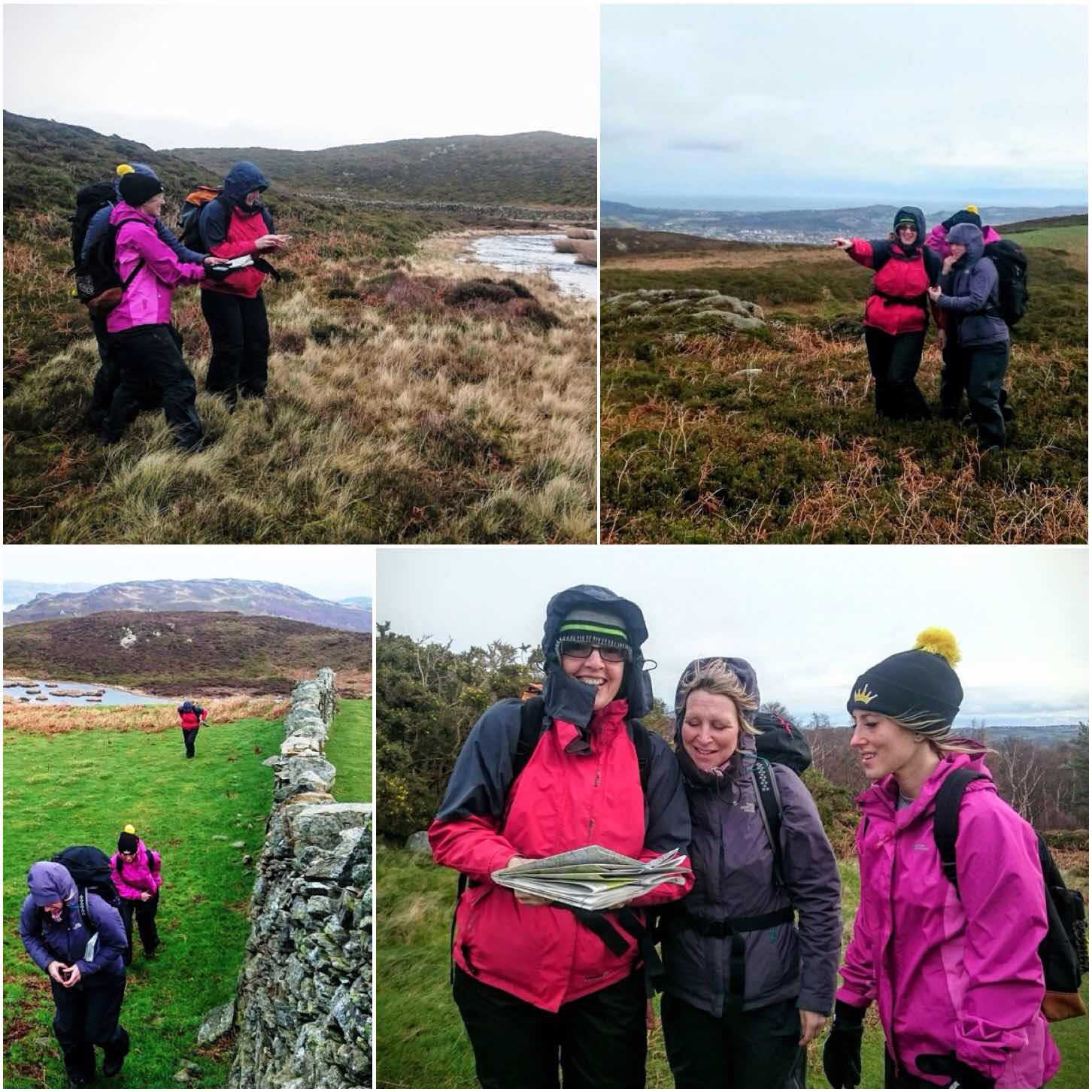 We had fun along the way and met some of the other groups on our travels. The wind got so strong at times we had to stay away from the cliff edges and were able to lean right into the wind without toppling over.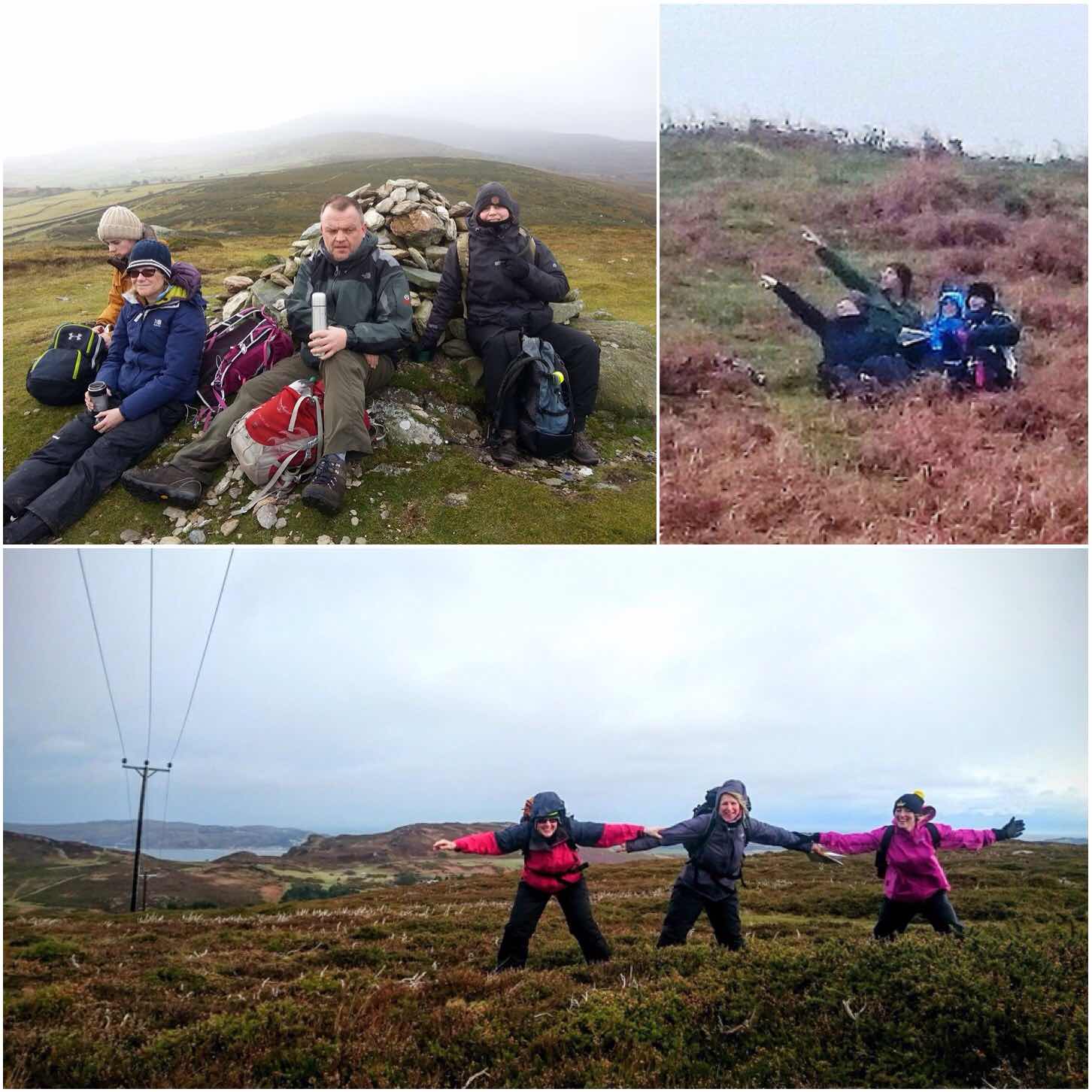 Even though we did not top out mother nature tested us all out in her own way. For me it was to make sure everyone learnt, had fun along the way and came back safely.
Those that earned their mountain wings (you could say that after the winds we had) were Mandy Blackmore, Tara Green, Sian Avenell, Thomas Conway, Jasmine Turner, Sarah Diss, Lee Diss, Maria Griffiths, Amy Pizarro-Griffiths, Alan Lewis, Dave Lewis,  Ben MacDonald, Rob Hina, Carol O'Brien, Jess Edwards, Jennifer Burdett, Rachel Selby, and Chris Cooke. The instructors were John Kelly, Perry Symes, Graham Brockwell and myself.
Cheers, George