I have been out and about again seeing what has been appearing in the woods around my village.
I took my son out this time and we used our bikes to get around. Normally I would walk so I would not miss anything but this time I wanted to try something new, that is to video my 'round'. My round consists of 12 sites I visit every week or two to see what is appearing at each site and in between each site photographing the growth appearing on certain trees.
Here are some of the pictures I took as I filmed. From left to right they are (top row) cherry blossom, orchid leaves, (bottom row) oxlip, hedge garlic and marsh marigold. All of the flowering parts of these plants – apart from the orchid, which hasn't flowered yet – have been appearing in just the last week.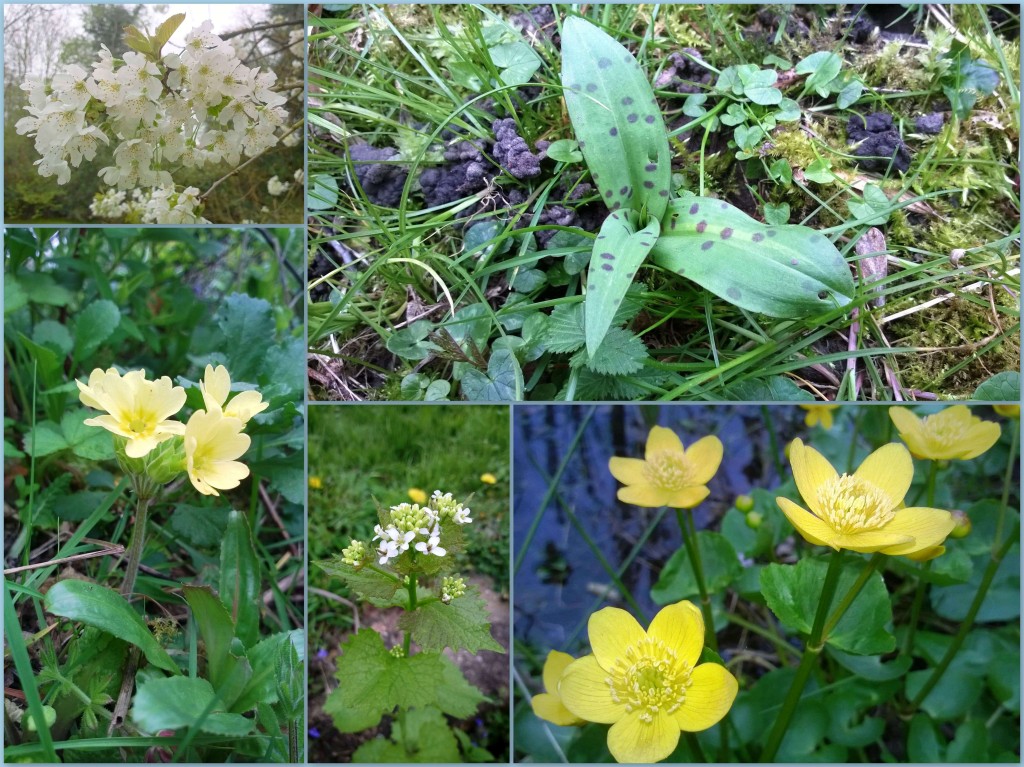 Lots of trees have finally been bursting their buds. Below from left to right are (top) alder, goat willow, (bottom) apple and cherry.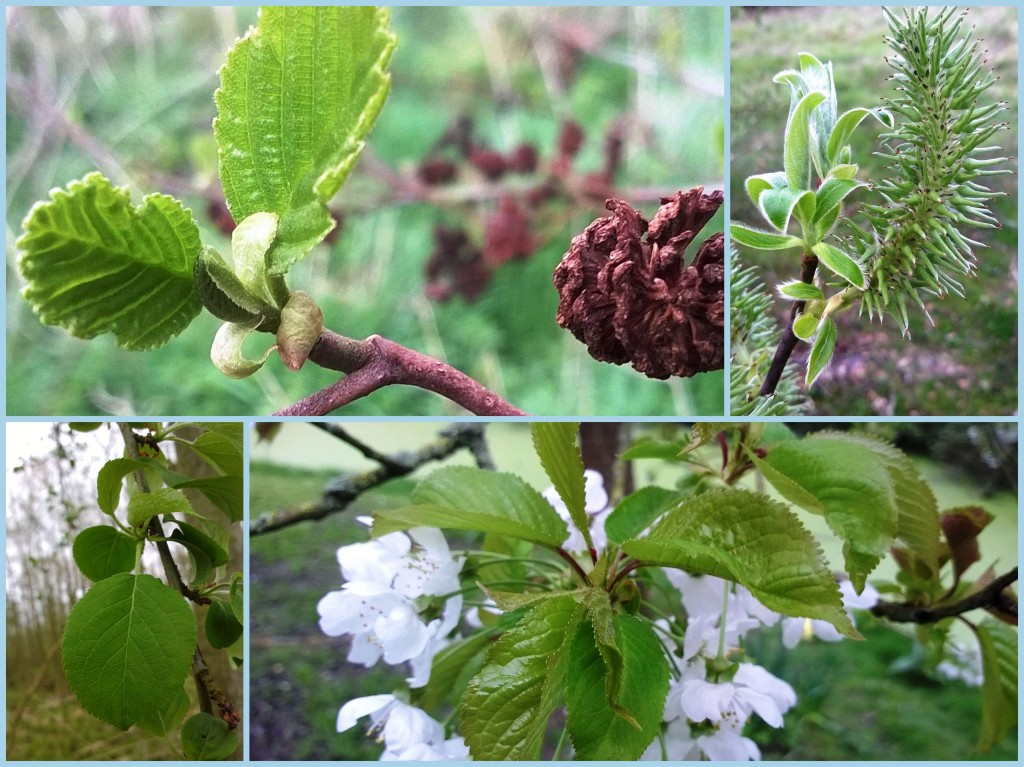 Also appearing have been the silverbirch, hawthorn, hazel and horse chestnut: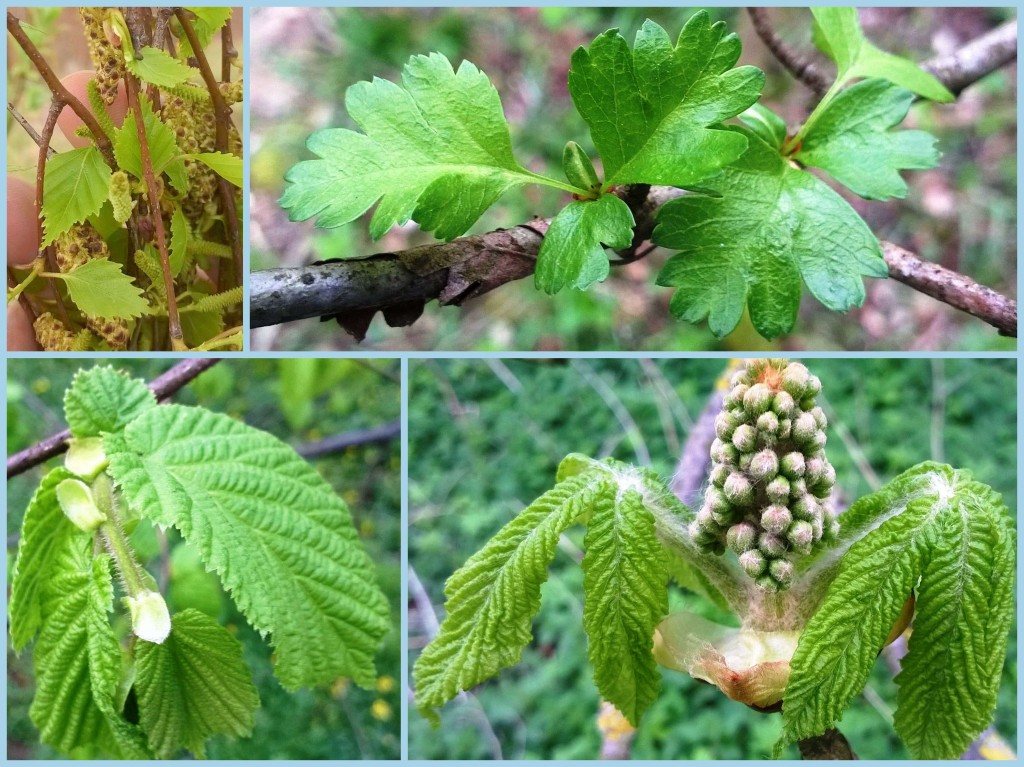 Some trees are still waiting to leaf and they include the English oak, lime, beech and (bottom right) the ash. I haven't yet identified the bud shown in the middle right picture: any ideas?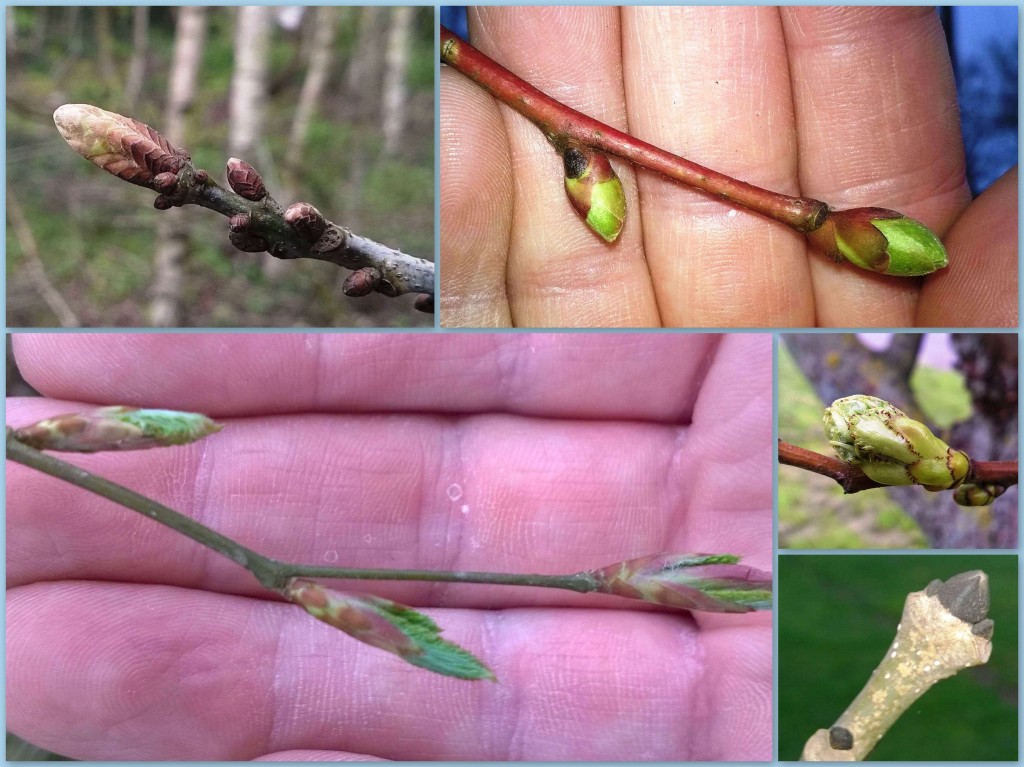 While I was doing all this photography I tried a little experiment using my mini iPad camera filming my route. Sorry about the quick change between scenes and all the movement, I will try and work on making this easier on the eye in future.
Spring Plant Hunting With Finlay
Cheers
George