Week 3 has been a bit of a downer for myself. I found myself working long hours up in Scotland (indoors) and at the weekend I retired myself to bed with a severe bit of man flu.
So it was a rare week that I did not take a single picture. I had a look at a few I had taken the week before and this one cheered me up no end.
We pass it by every day without a second glance but with the right light and looking close enough the beautiful seed head of the clematis can be quite enchanting.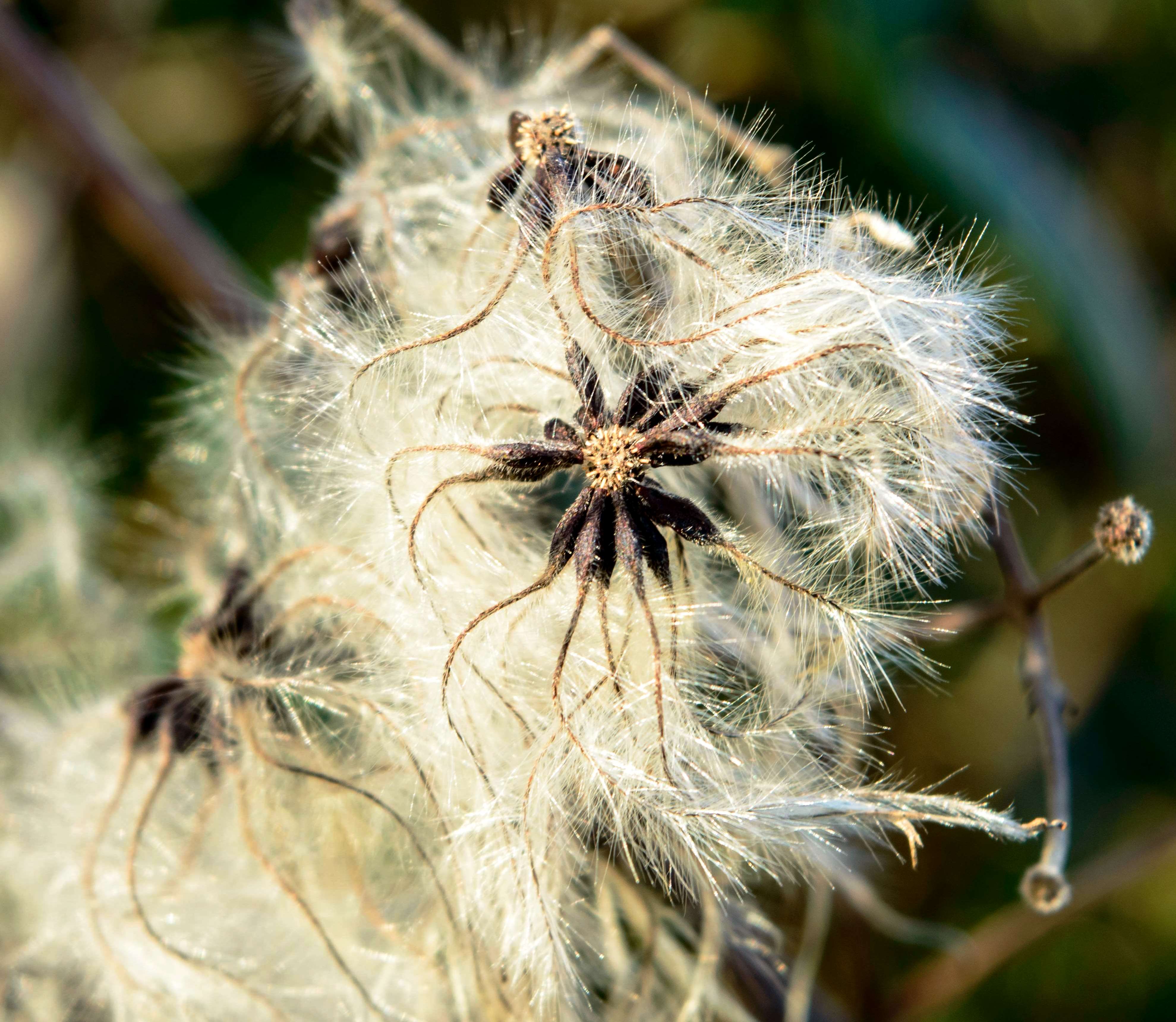 And as a bushcrafter a handful of them always end up in my pocket to be added to my tinder bag.
Cheers
George