Back in October last year I heard that my good friend Mollie Butters would be demonstrating some of her many bushcraft skills at our local National Trust (NT) property – The Vyne. The whole family were keen to go and this is a little report on our wonderful day.
I met Mollie while studying bushcraft with John Rhyder at Woodcraft School back in 2008 and have been firm friends since.
Mollie has set up an outdoor education school called the Field Farm Project with her partner Nick McMillen and to quote their Facebook page it is 'an exclusive mix of woodland crafts, field studies, farm life, horticulture, ancient crafts and technologies – combining to provide a rich and inspirational learning experience'.
Mollie had already set up her stand when we arrived and had a lot of her beautiful creations on display. One of Mollie's specialisations is basketry and she loves to pass that knowledge onto others. Mollie had planned to run classes that day but due to some last-minute changes by the local NT organisers she was only allowed to run some demonstrations.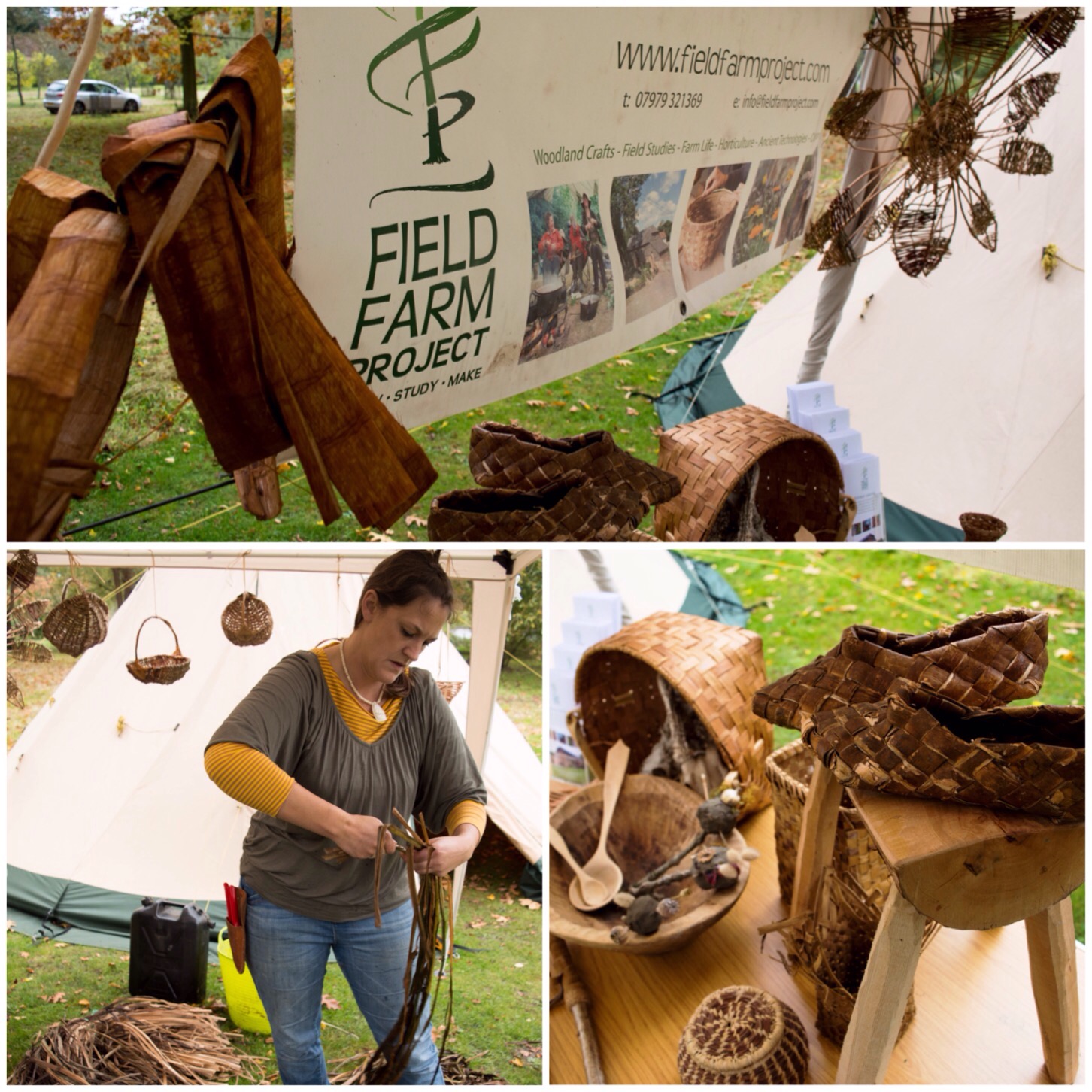 The Vyne is a large estate so we spent the day going off on adventures and then popping back to Mollie's stall to sneak in a bit of basketry.
My wife Alison and the kids got chatting to one of the NT volunteers who was using a rather strange device, an oval-shaped nest of wires, designed to pick up fallen apples. It was a simple but genius system allowing you to collect lots of apples without bending over, and without damaging them in any way. As the wires rolled over each apple they parted to let it in, then sprang back into shape again to hold it securely inside with all the others.
Once the apples were collected it was off to the device that shredded them ready for pressing.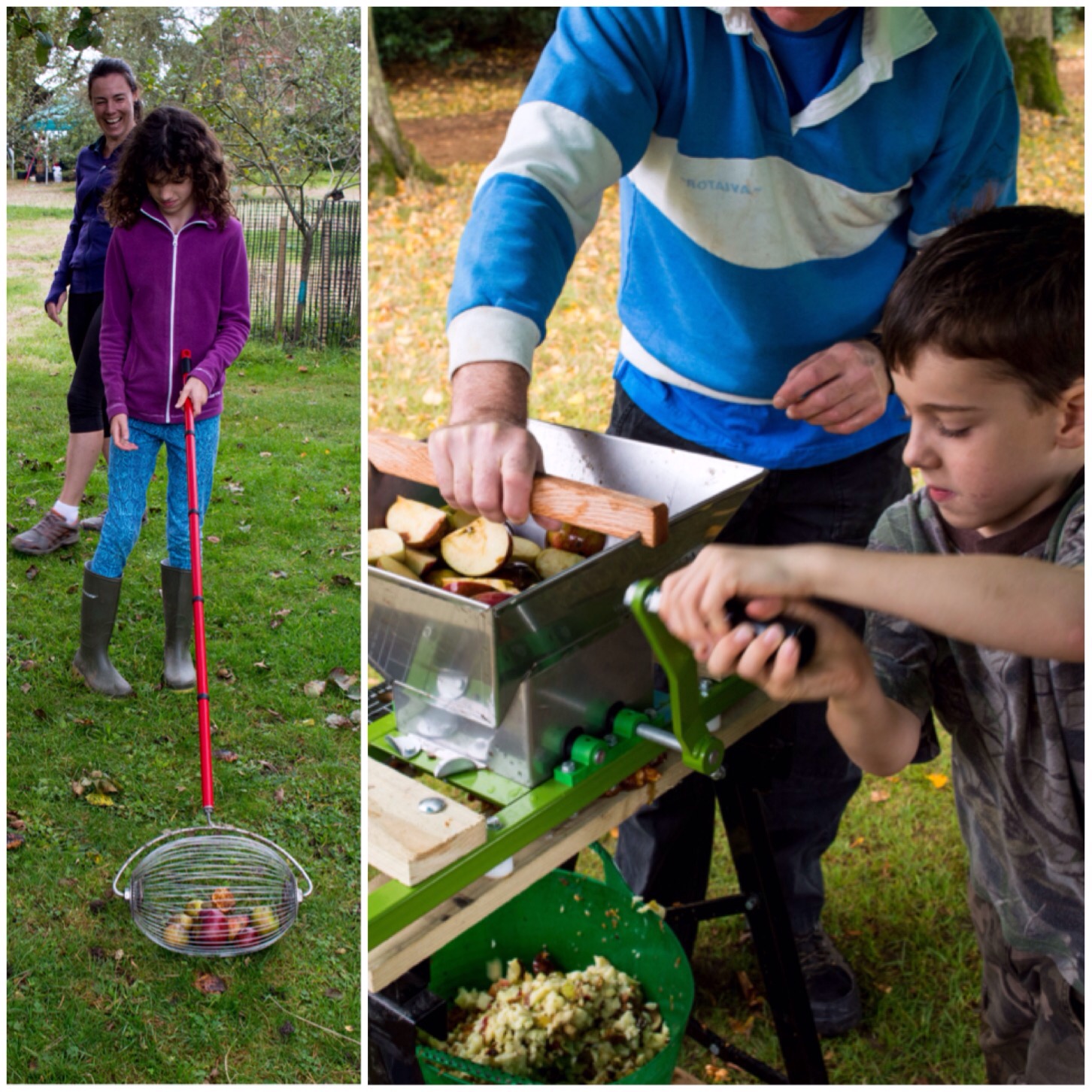 As this was October the leaves were just turning. I loved the browns, yellows and greens that were all around. The yew was heavy with red fruit and the dew was still lingering in shaded areas of the grass – all quite beautiful.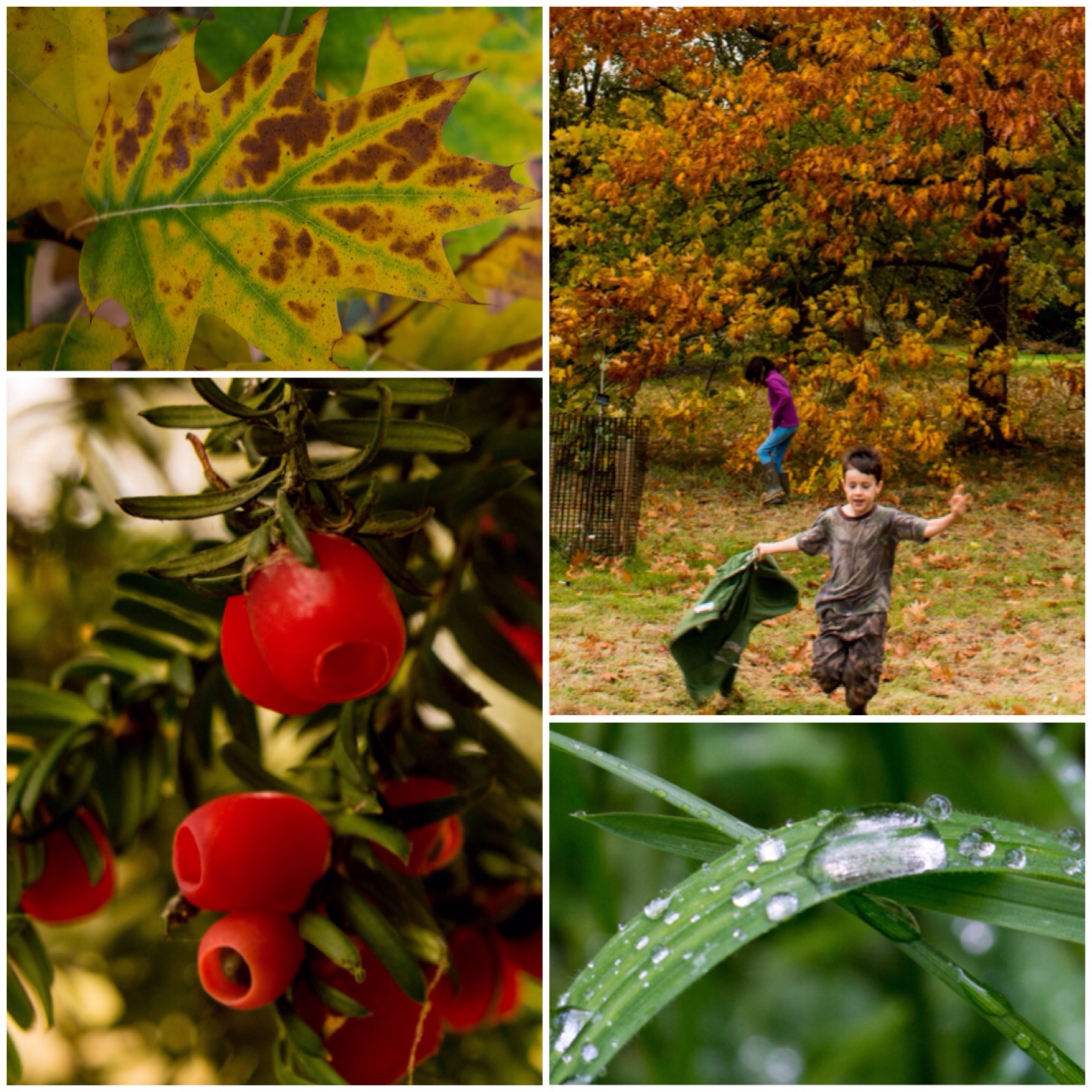 My kids wandered off to the woods to play and I bimbled back to chat with Mollie. The Field Farm Project is really gaining strength nowadays with a wide range of courses being run. They have bushcraft courses for children, basketry courses and bow-making courses and they are experimenting with growing many different foodstuffs all year round. For schools, Mollie and Nick offer courses for Key Stages 1 through to 4 covering many different types of learning in the natural environment.
I spent a long time just looking at Mollie's baskets trying to figure out how she had made them – I can do the basics but that is all 🙂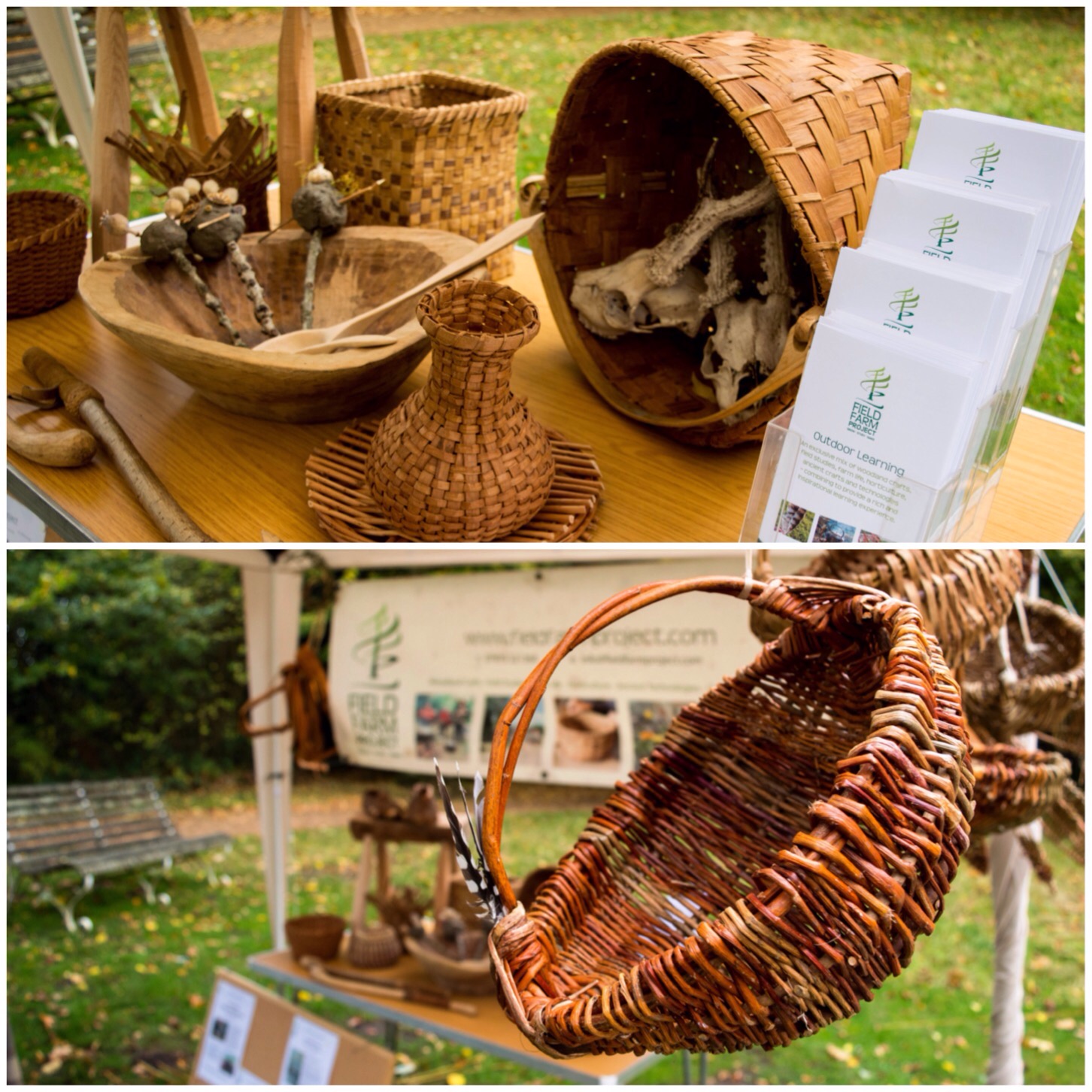 I found my family later at the falconry display. Catherine was lucky enough to get picked to fly one of the birds. I was very chuffed to capture the picture at the top left just as the bird landed – Catherine did not move in the slightest – brave girl 🙂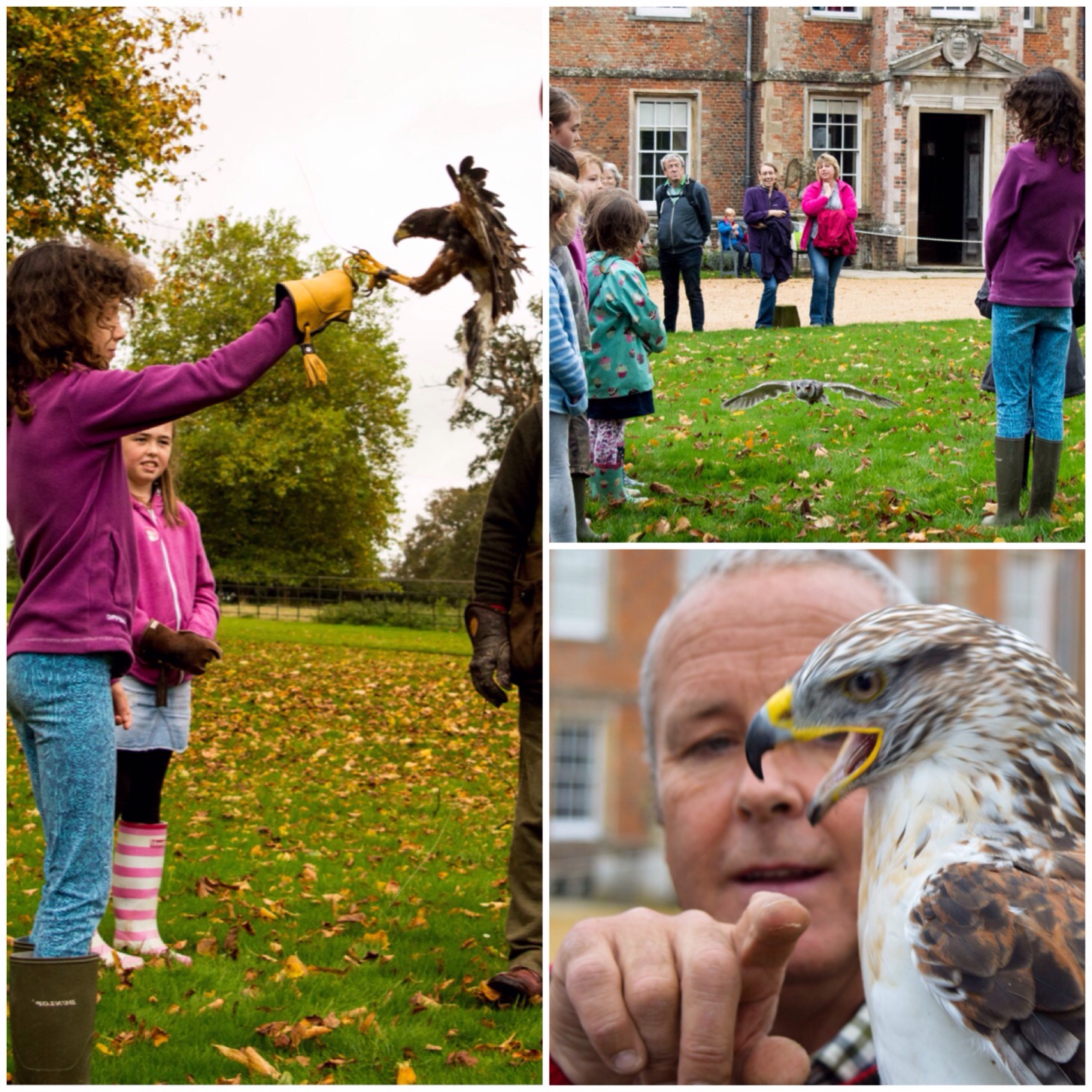 Finlay was a bit disappointed not to get in on the act but we had some great adventures in the woods together that day.
I teach outdoor education to city children and I am fully aware that the majority of kids do not truly get to explore outdoors these days – I try wherever possible to let my kids run free and discover nature for themselves. We had a great time climbing, finding kill sites, spotting birds and just generally larking about.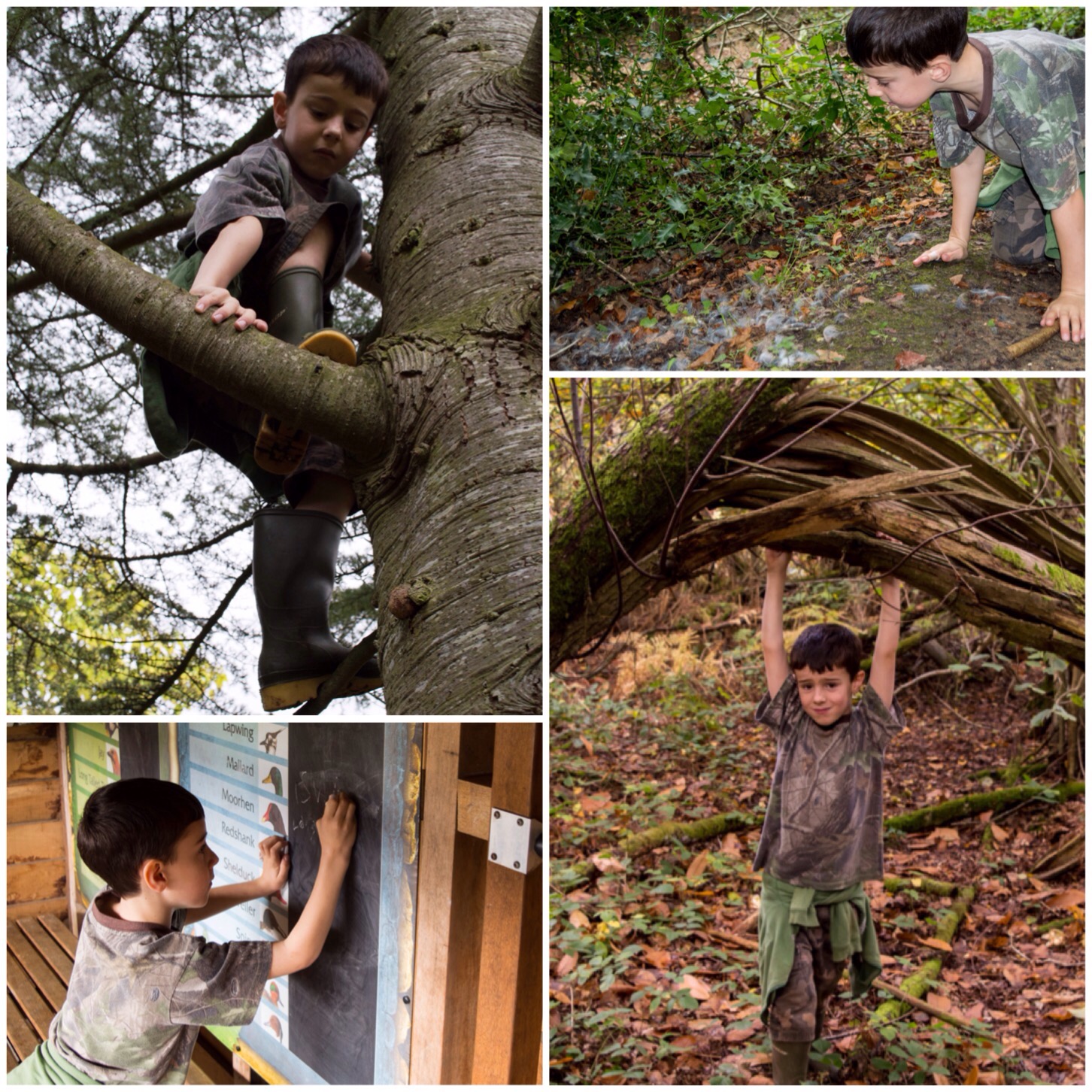 I love to find fungi and photograph them. I can identify ones that I know are edible or have some sort of bushcraft use but in the set of pictures below the only one I could hazard a guess at would be the small puffball in the bottom right.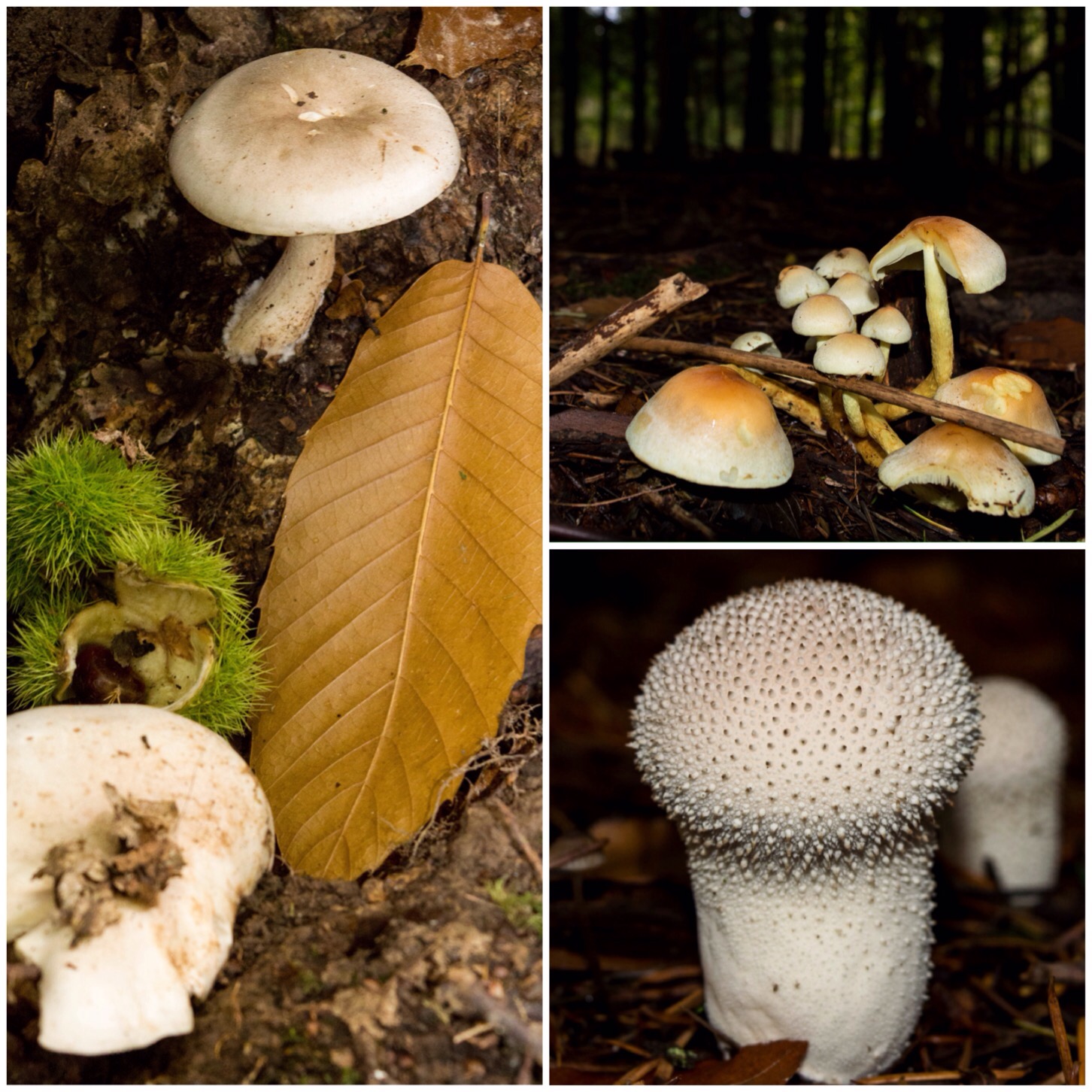 As well as the basketry and the carvings on Mollie's stall, I spotted what I know as a Blobster, a character made out of clay (shown on the left). Mollie works with youngsters making these beautiful woodland creations and it is amazing to see what children can make from just the resources they find lying around them.
I love this activity myself – the trick is to mould the clay around a small twig to provide support. You can create whole communities from mud, twigs and leaves.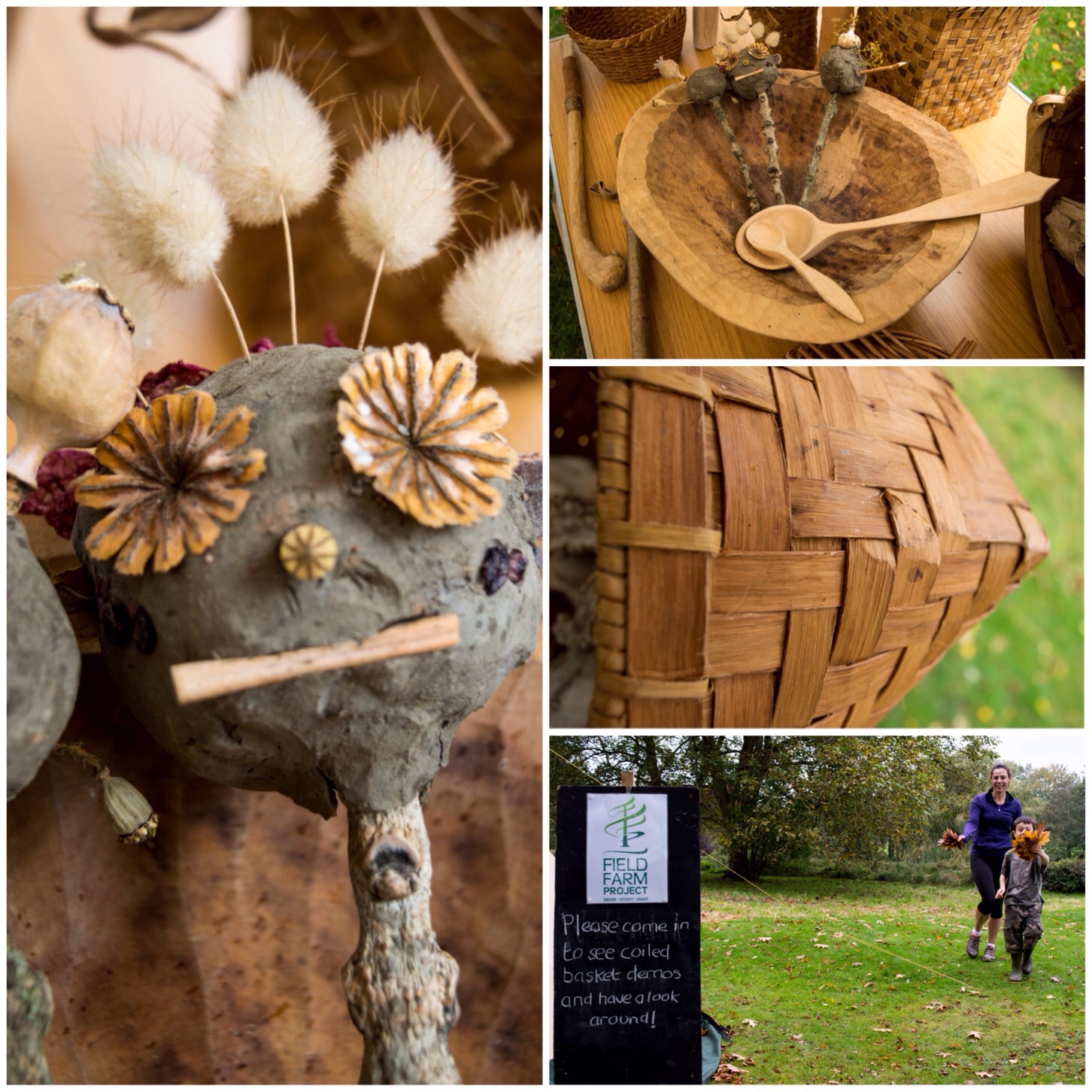 To finish my day I spent a little while trying out coiled basketry. This is such a simple art but has the potential to create very beautiful baskets in the right hands. Mollie can do that but I think I need a bit more practice.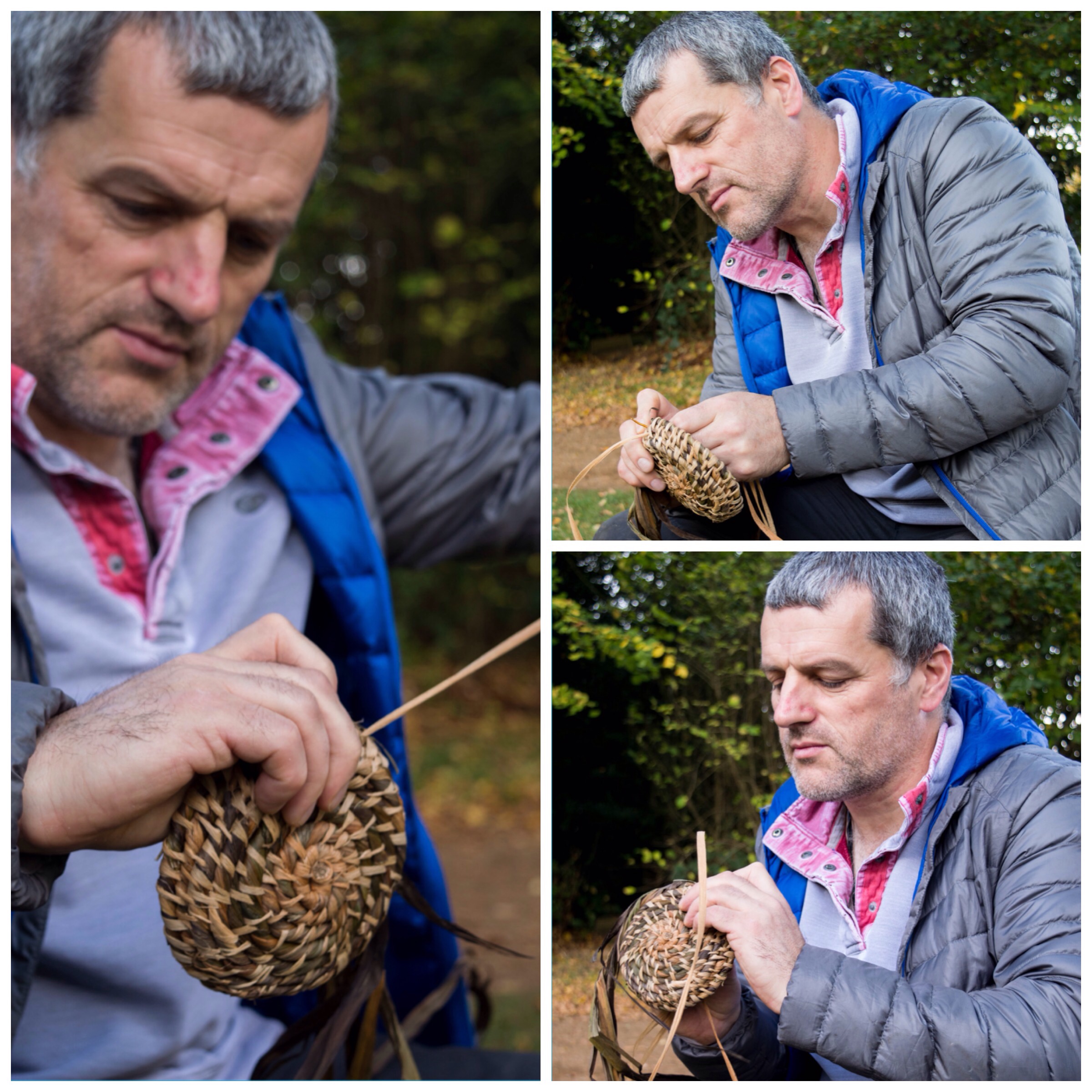 It was great to catch up with Mollie again and I know that Alison, Catherine and Finlay had a great day as well.
The Field Farm Project is going from strength to strength and I am looking forward to seeing all the adventures they get up to in the coming year.
Cheers
George