This afternoon I spent some time in the woods introducing my son Finlay and his friend William into the intricacies of shelter building (a post will follow on this).
We did have fun building the shelter however it was not free fun. I let the lads zoom off into the woods (I am still hobbling along) only to find them as usual at their favourite perch.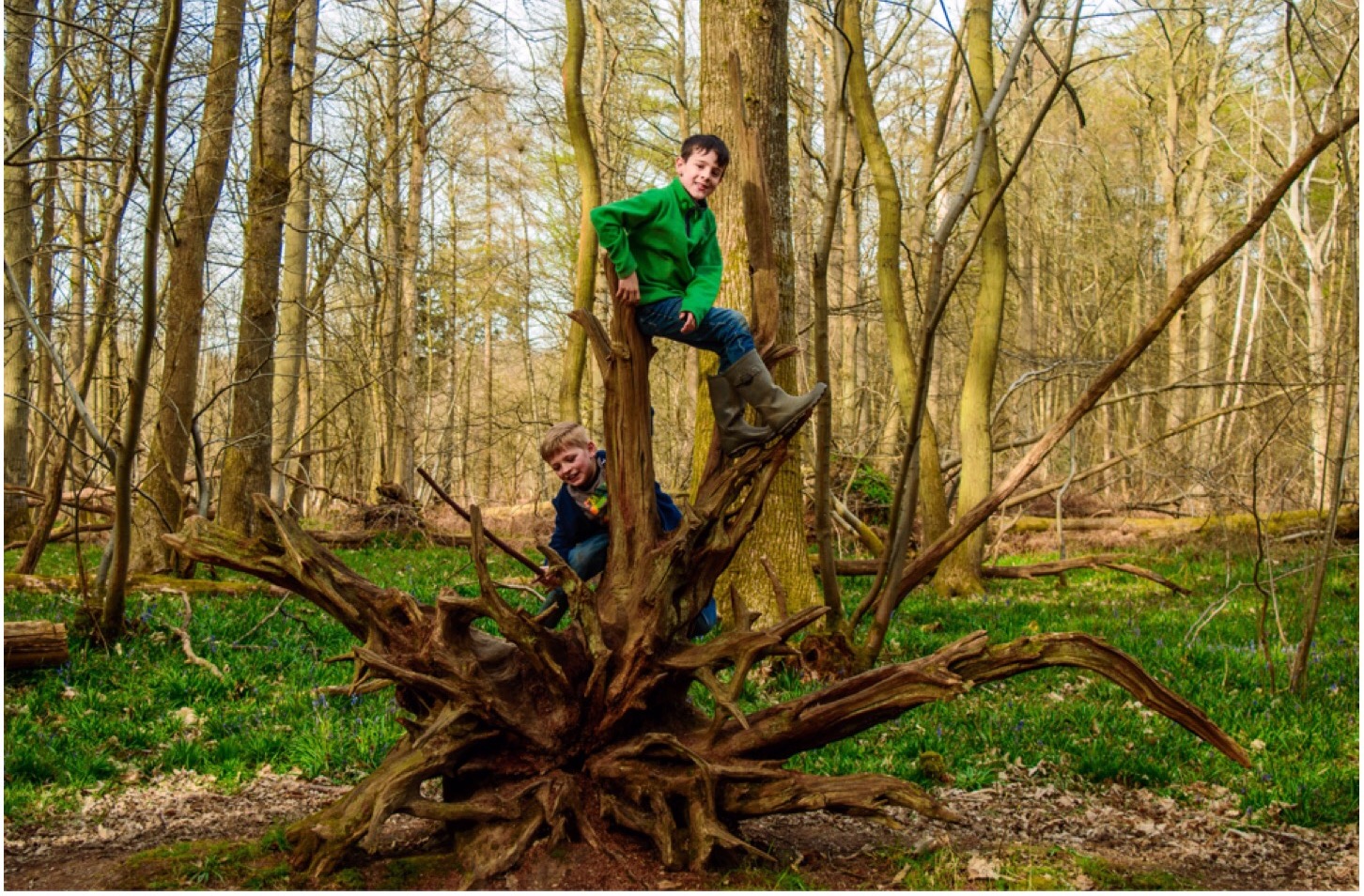 This perch is all that remains of the root system of a fallen tree. It looks horrifying with all these spikes but they know only to climb up and down it from the back where it is smooth. I thought it looked rather lovely today in amongst all the bluebells.
Cheers
George