Life is all hustle and bustle at times – so when it is you need some time out. A great place for this time out can be found at the Field Farm Project.
Our friends Mollie and Nick run this project and I feel as if I have entered a different world when I pop into visit. They certainly live up to their business tagline: Grow – Study – Make.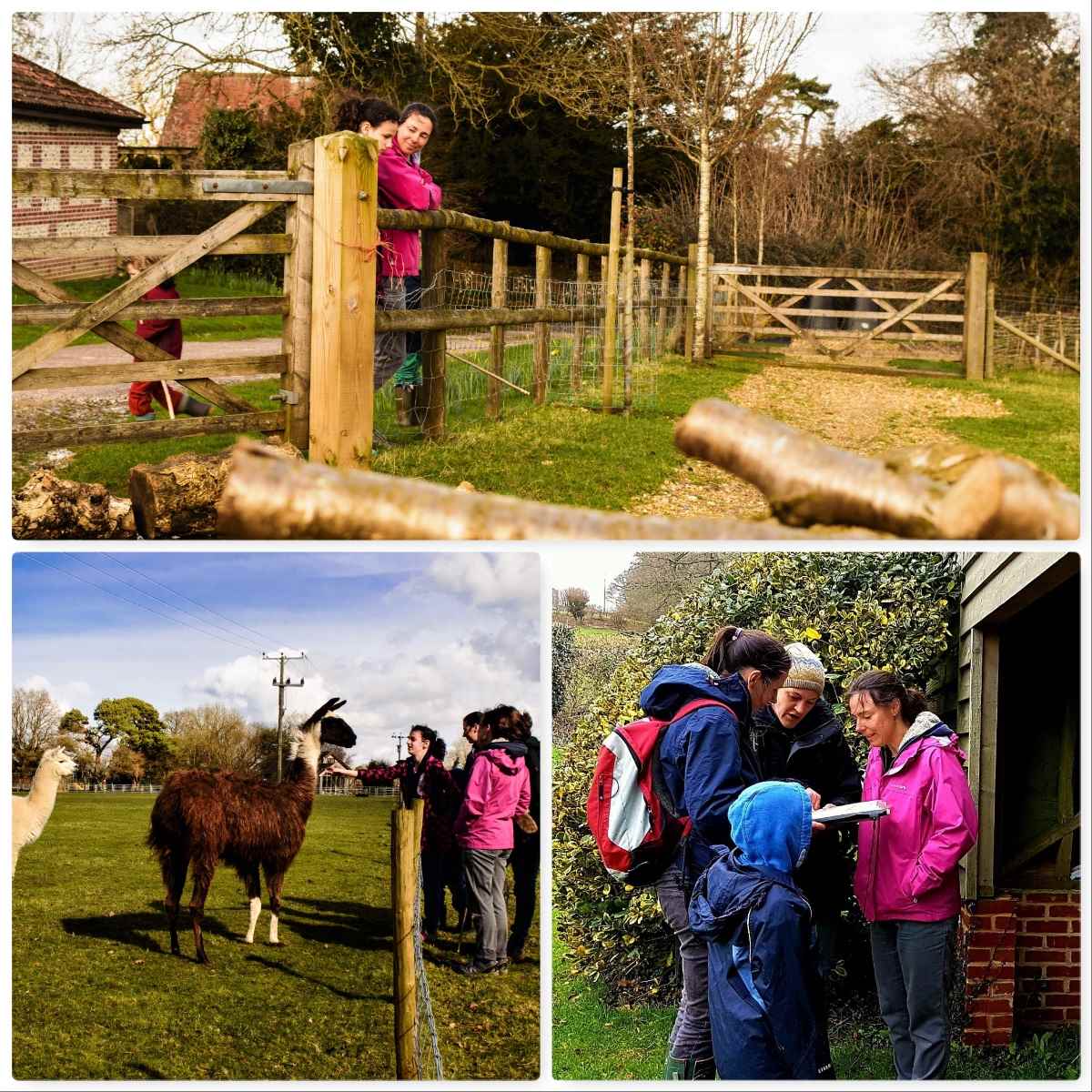 I met Mollie on a Bushcraft instructor course at Woodcraft School and part of the course was to undertake the Basic Expedition Leadership (BEL) award. I did not do this part of the course as I was already a qualified Mountain Leader however as I run this BEL course myself now Mollie wanted to do a bit of a refresher on her navigation as she runs lots of outdoor classes.
Along for the day's training as well was my wife Alison, daughter Catherine, Mollie's friend Debbie and her young son. It was a lovely sunny day but with the northerly wind it was bitterly cold at times. Before setting off we were fortified by some hot home-made celeriac/parsnip soup with a side of freshly baked breadsticks.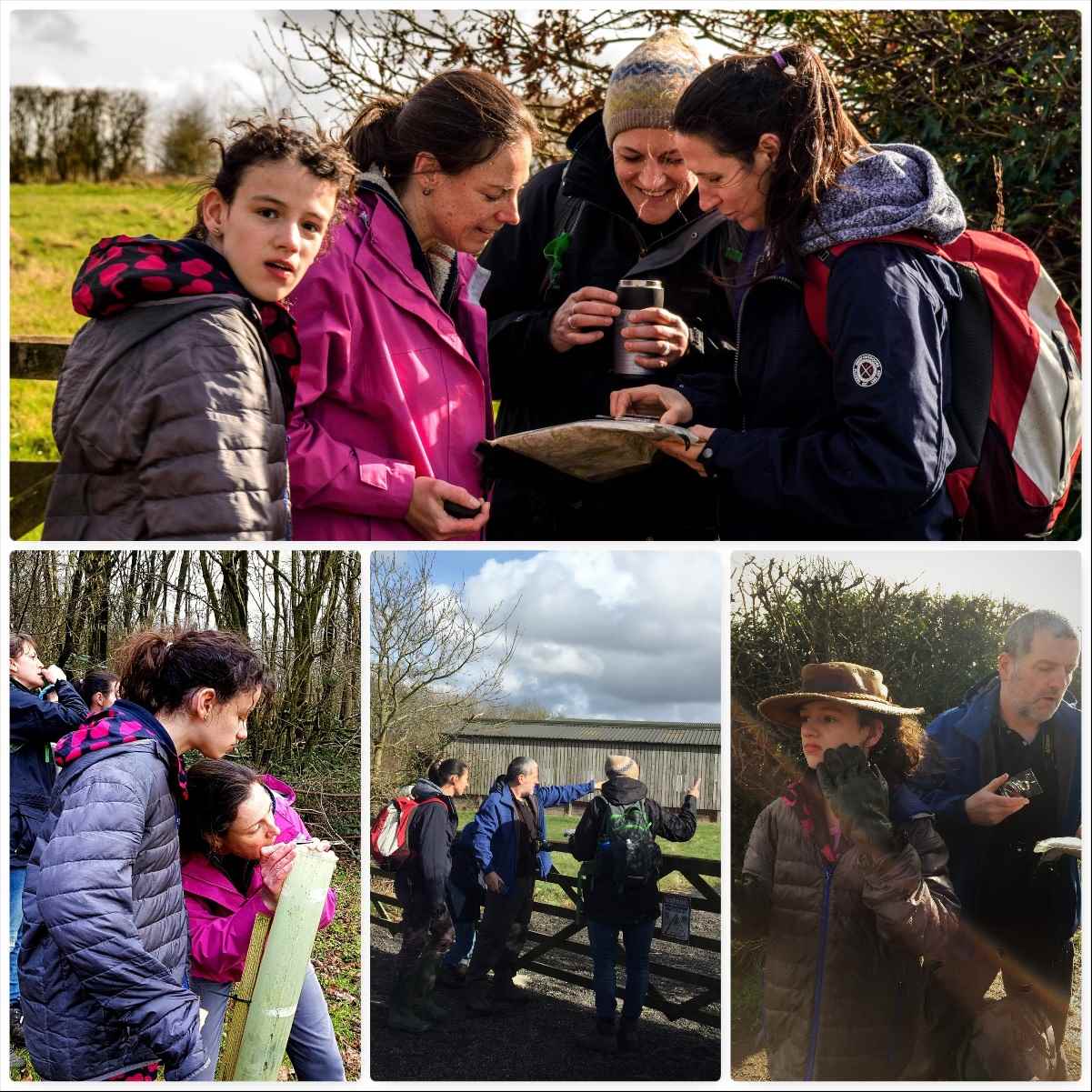 It was not all map and compass work (though there was a fair bit of it), we had lots of fun along the way.
The snowdrops were still in full bloom and we investigated the colourful world that is their underside, had a stomp around a flint/chalk pile and petted the odd Llama and Alpaca.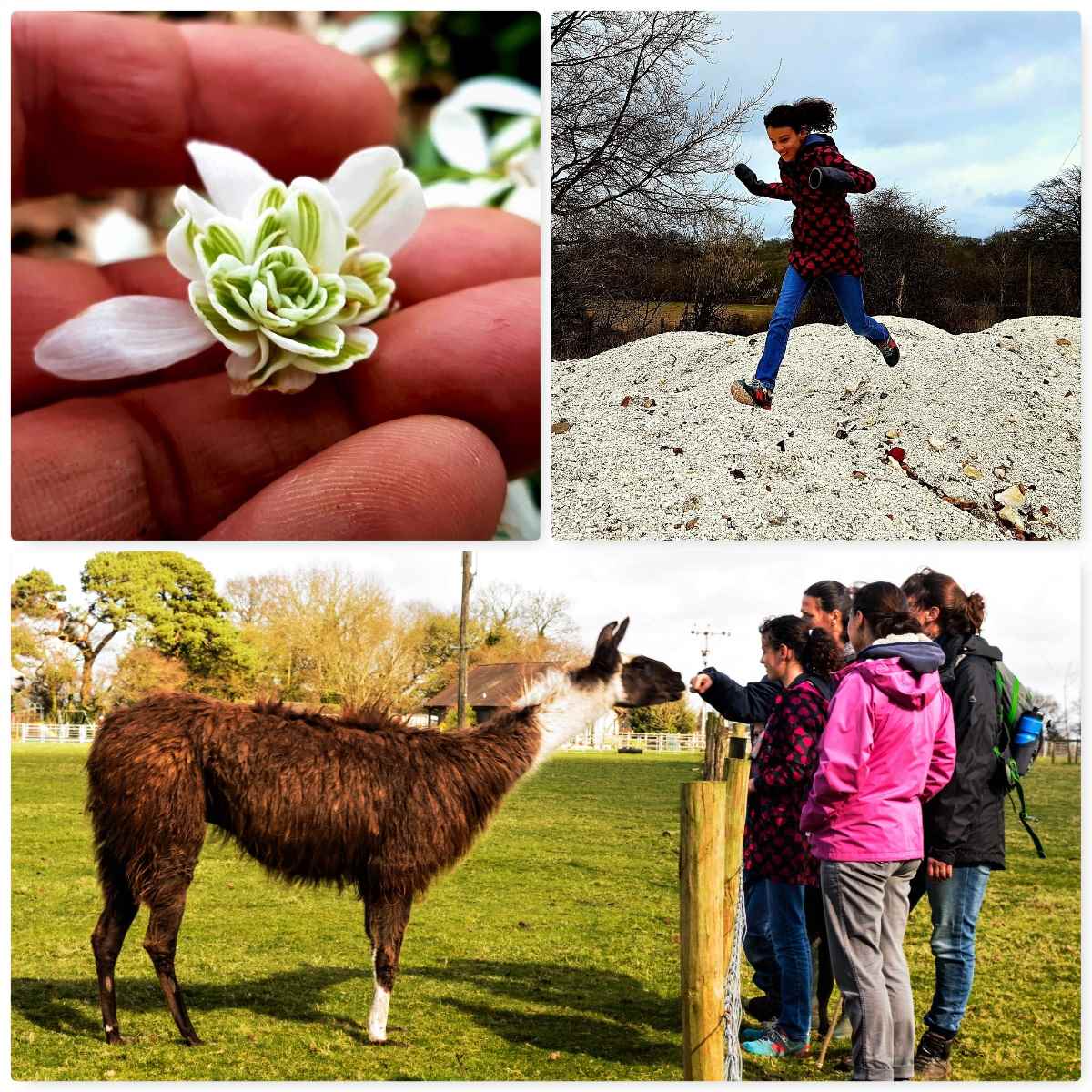 Eventually we wound our way through the footpaths and country lanes to one of Mollie's outdoor training areas. The central Beech tree was festooned with woodland art that Mollie's classes had made, there was a small shelter and plenty of benches.
Personally I prefer to use my hammock seat however my daughter Catherine soon had me out of that 🙂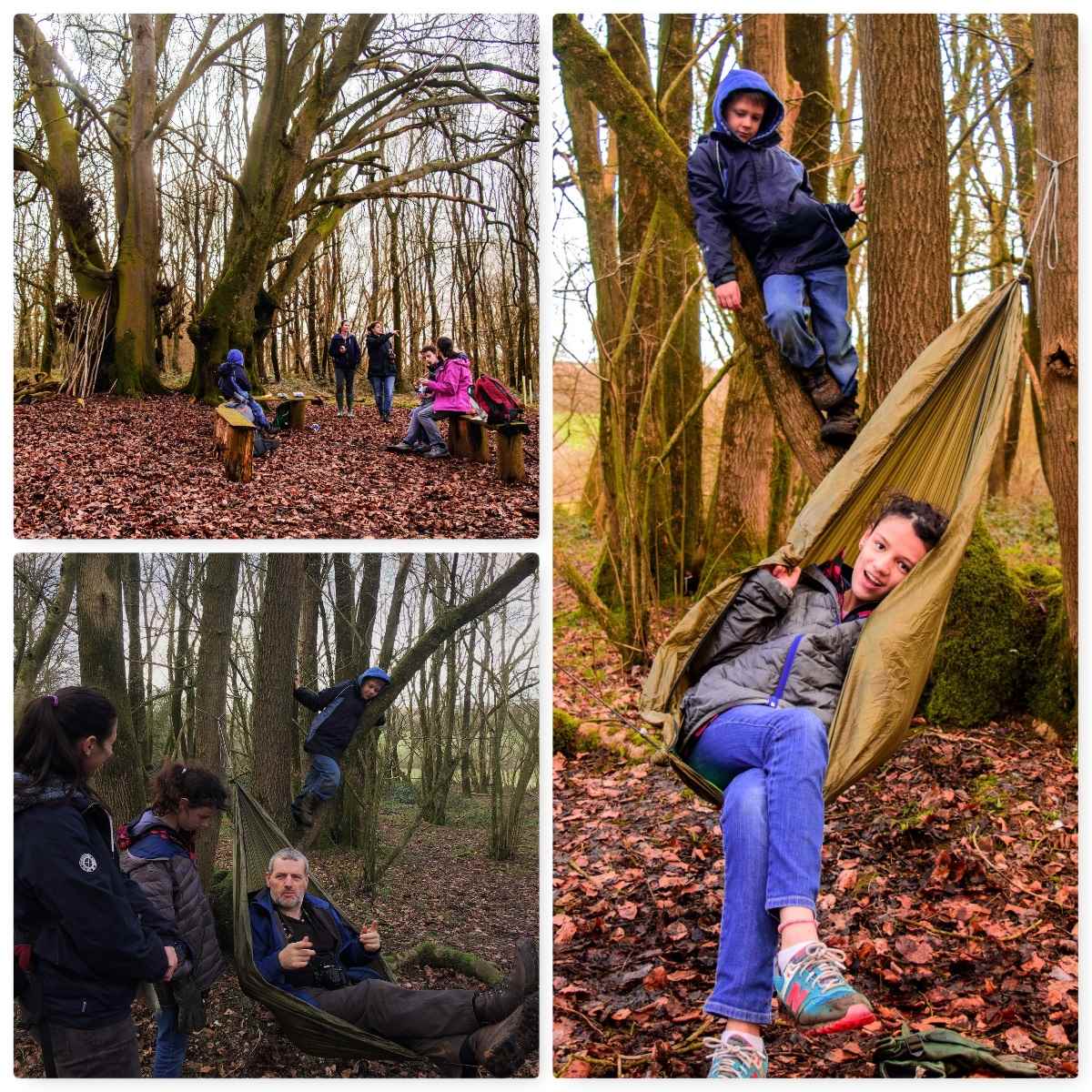 The weather changed in the latter part of the walk with some heavy showers but that did not dampen our spirits. We were soon back at the farm where I took a little time out just to photograph the animals.
As we arrived home we were treated to a fantastic double rainbow over our house – a fitting end to a great day.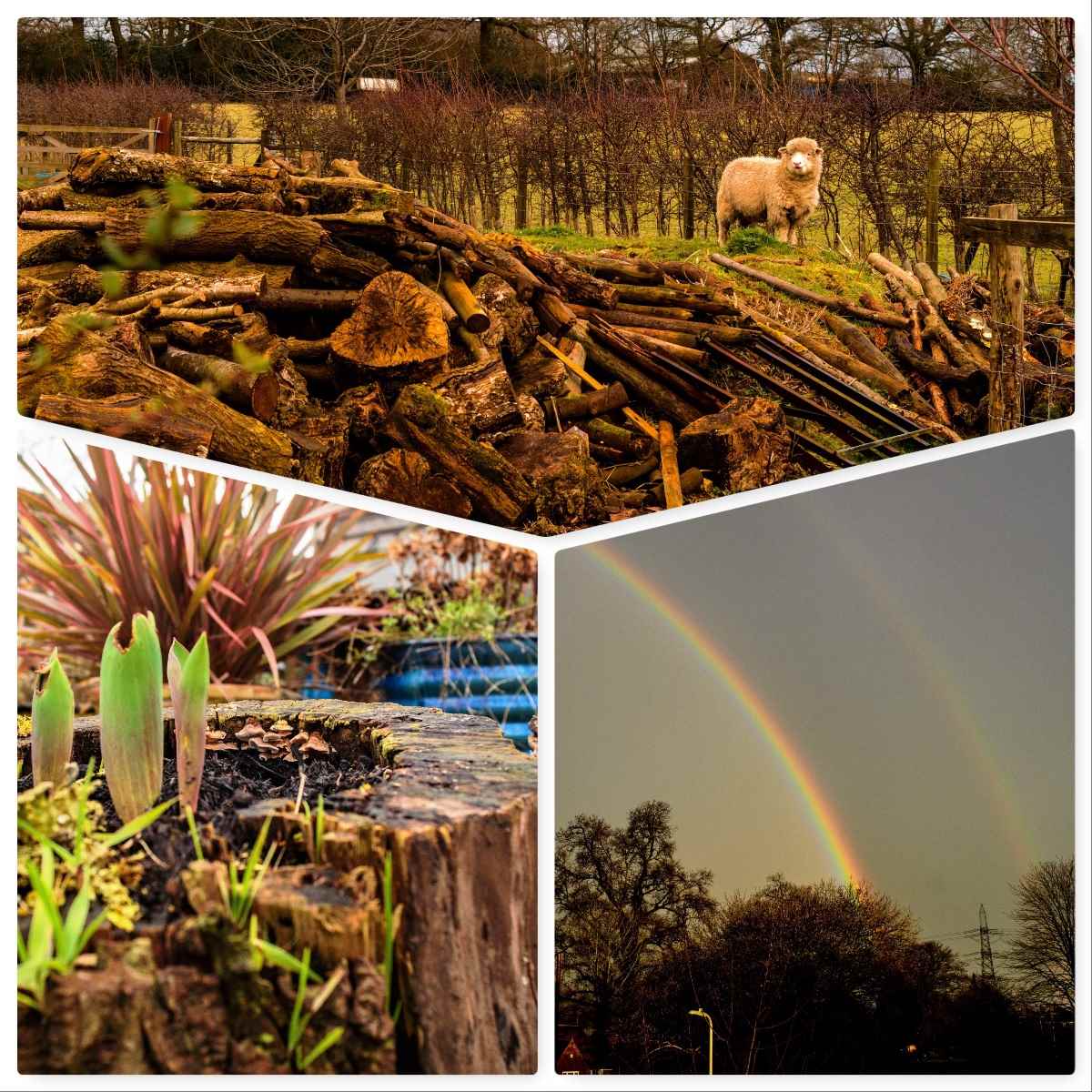 So if you are looking for somewhere to get away from the hustle and bustle of life then I thoroughly recommend spending some time with Mollie and Nick at the Field Farm Project.
Cheers
George