Last February the London Area Seacadet Adventure Training team headed up to North Wales for some staff training. This annual trip is one I really look forward to as it gives me a chance to test my mountain skills once again.
An advance group of us – Perry, John, Jacques, Jenny and myself all headed up a few days before the main group arrived. For our first day we headed out into the less touristy part of the Snowdon range – the Carneddau Mountains.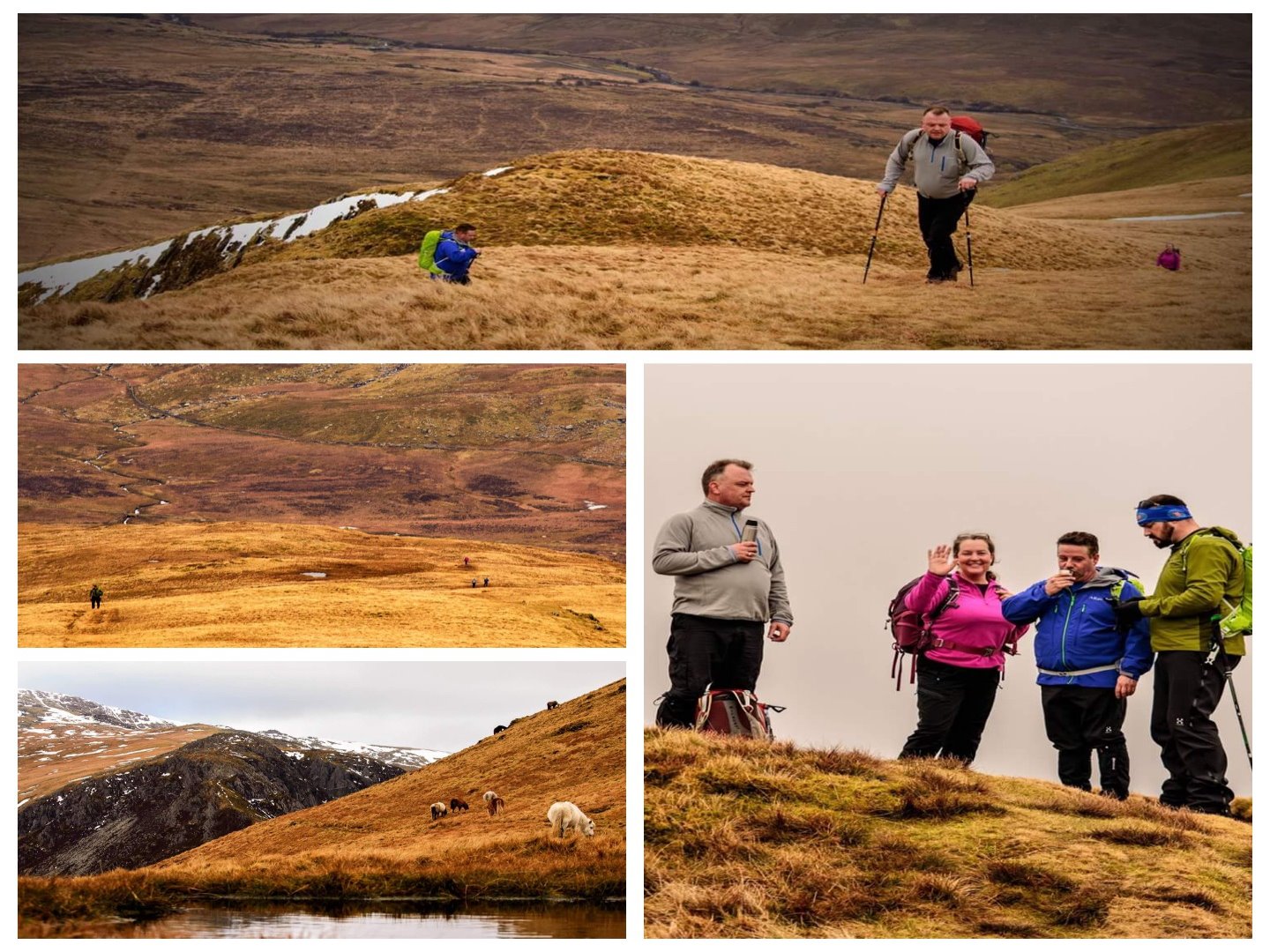 Our aim was to take a slow hike up towards Carnedd Llewellyn doing a bit of nav training, scrambling and winter work. All the winter work we planned was to play about in one of the lower snow fields where it is perfectly safe.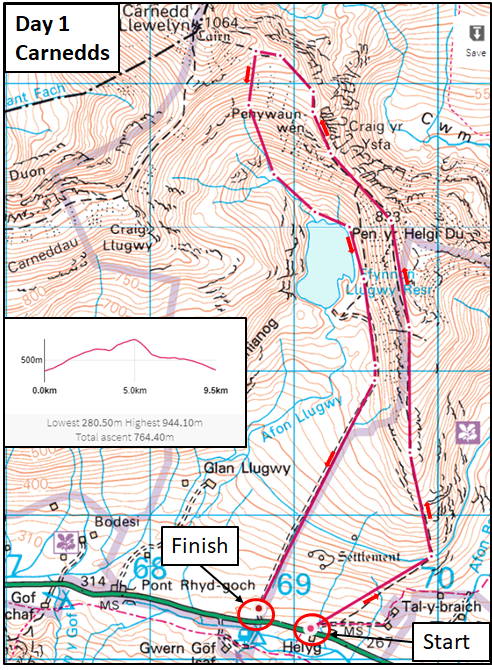 I went on ahead of the group at the beginning to find a good spot or two for photography. Jacques soon caught up with me and started playing about with some ice in a pond.
Firstly it was just a case of seeing if he could move the whole sheet with his poles but then as usual – he stepped on it 🙂 We found when it broke that it came out in quite neat triangles.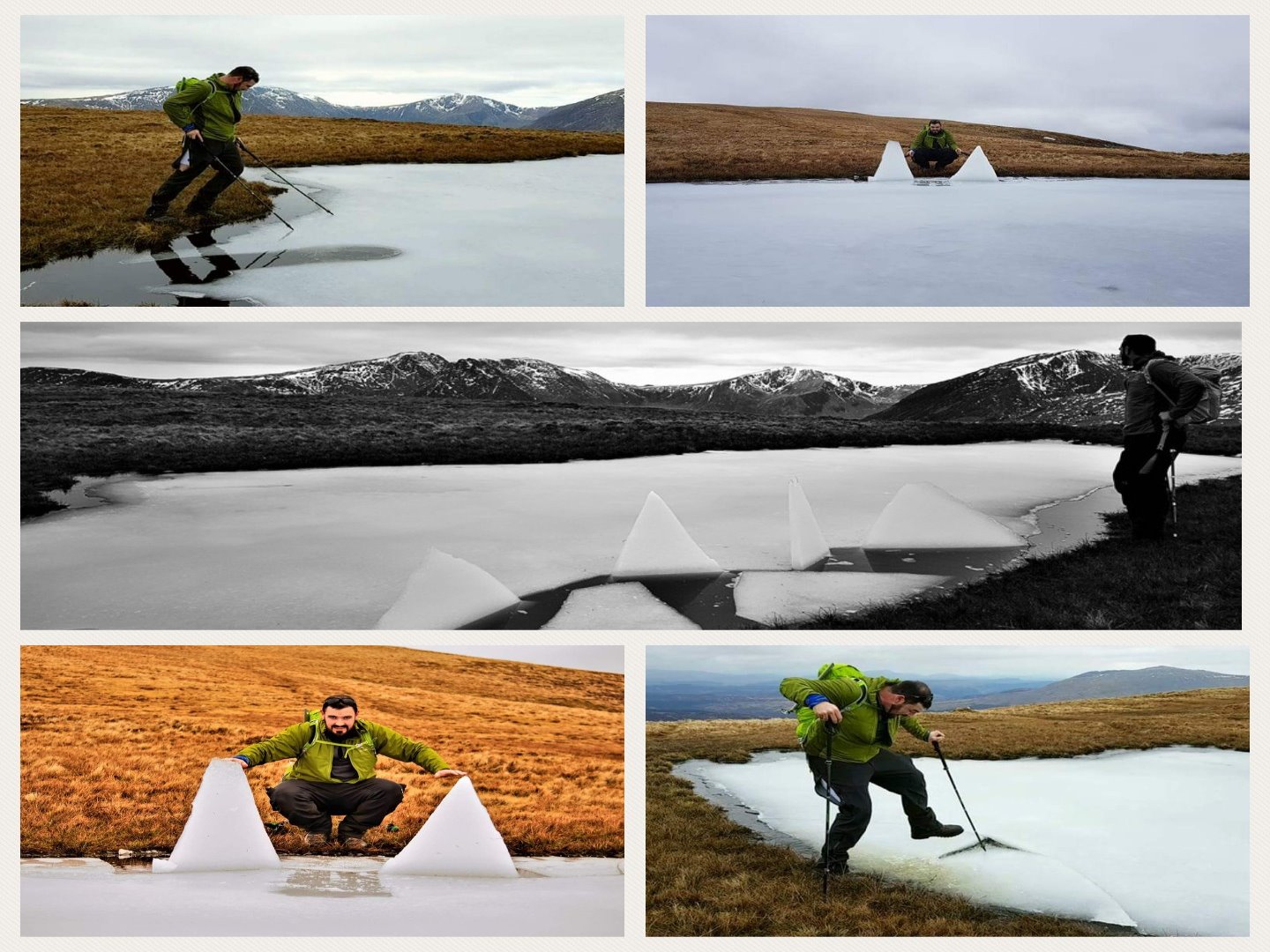 Jacques soon had a little range of ice peaks made up so I decided to make up a little video with him – titled by Jacques as 'Peaks in Peaks'.
From the ice pond we were soon scrambling along ridges, throwing snowballs and watching Kestrels hovering overhead – quite dramatic scenery and hardly any another souls around.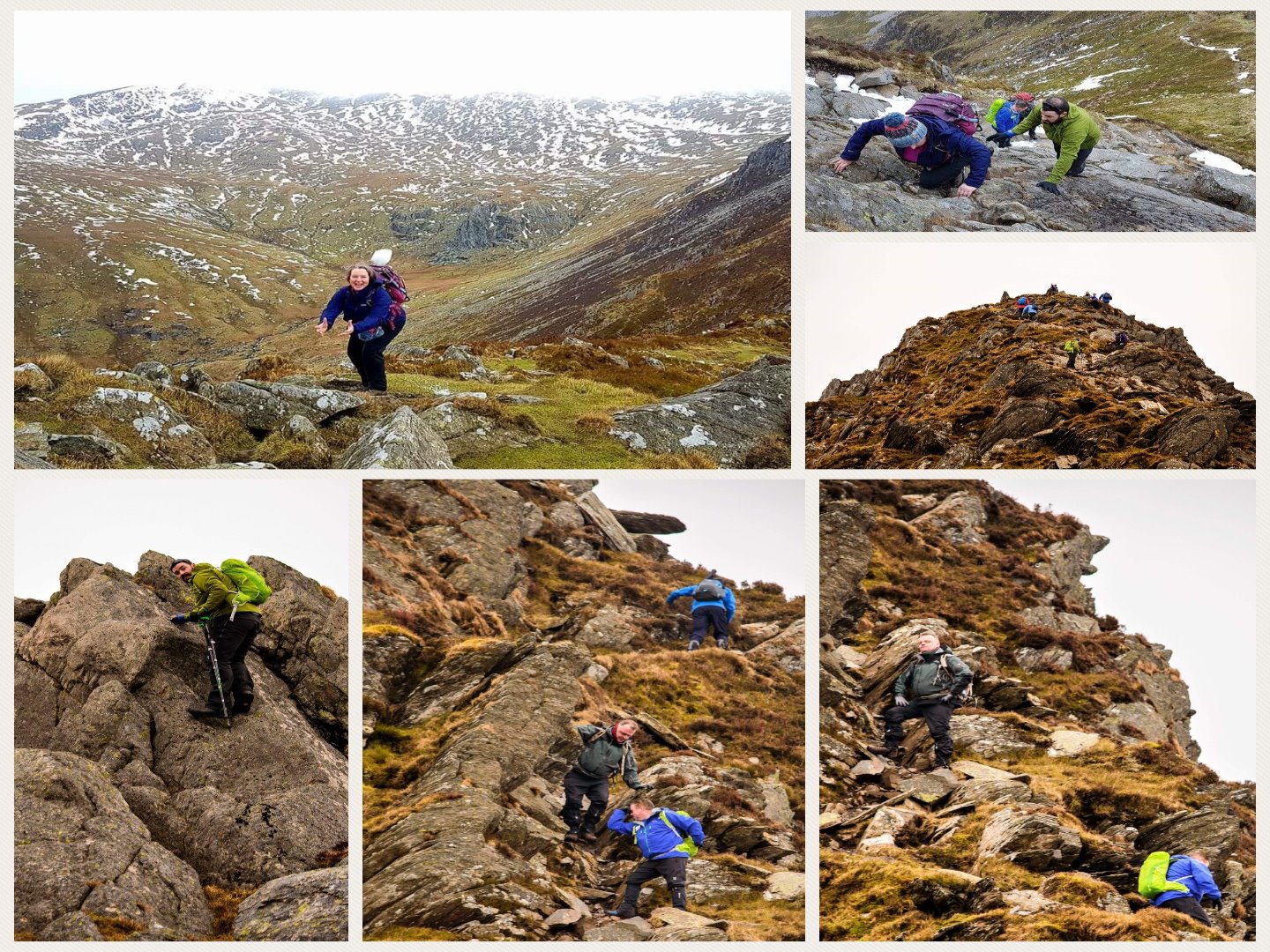 Once below the summit of Carned Llewellyn in a gently sloping area we had a little play with some crampons and ice axes.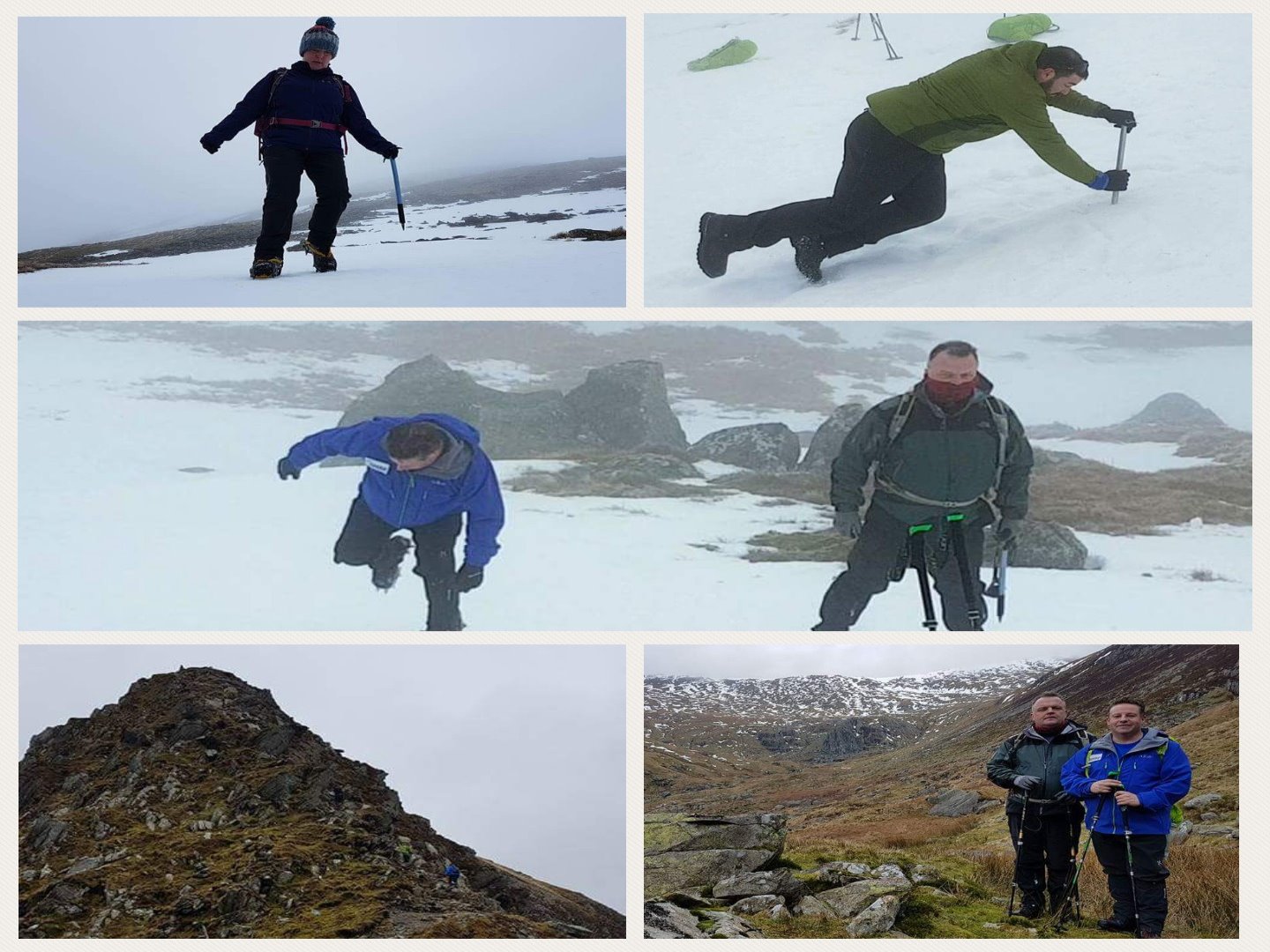 The return home was just as slow as the ascent as everyone was pretty tired out from this first days hike however we were treated to some great views and a fly past by the RAF.
I put together a short video of the day below.
Daty 2 of the trip found Jacques and myself completing the Snowdon Horseshoe in 'slightly' wintry conditions – more of that in the next blog.
Cheers
George